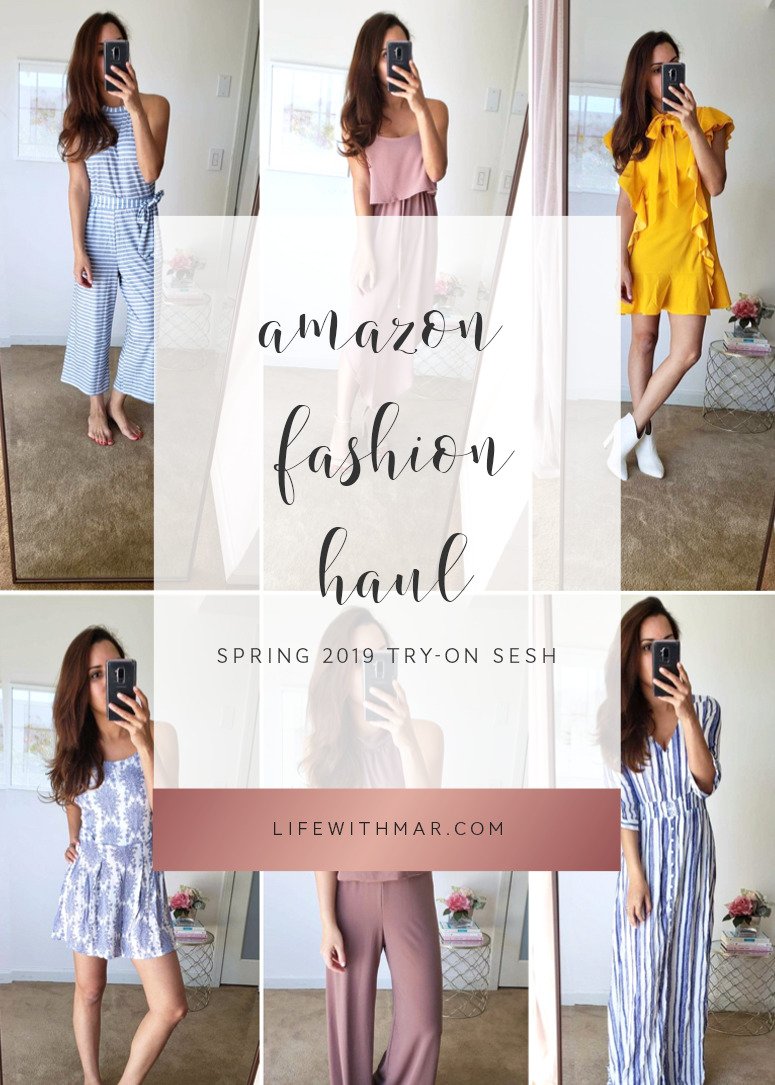 Alright friends, my Amazon fashion finds for spring 2019 is finally here!
I posted a little preview on my IG Stories the other day and got a lot of messages, so you'll find links and details to fit and everything here.
Amazon fashion finds is a bit of a new animal for me, but one I'm excited to keep exploring! This Amazon spring haul was pretty good and I ended up keeping a pretty good majority of what I shopped, and it was all such a great price point!

The Best Spring Amazon Fashion Finds
NERLEROLIAN Beach Casual Midi Dress
I got the most DMs about this beach casual midi dress, and it's easy to see why! I seriously LOVE this dress and the material is lovely.
Just as described, this dress is perfect for that beach vacay. You could wear it with sandals to that all-inclusive getaway or dress it up with heels or wedges for dinner later that evening.
The fit is very forgiving; it features a tie waist, spaghetti straps and slits on both sides that aren't too high.
It's also typically under $25 and comes in 10 colors! I'd grab this before it sells out. Fits TTS.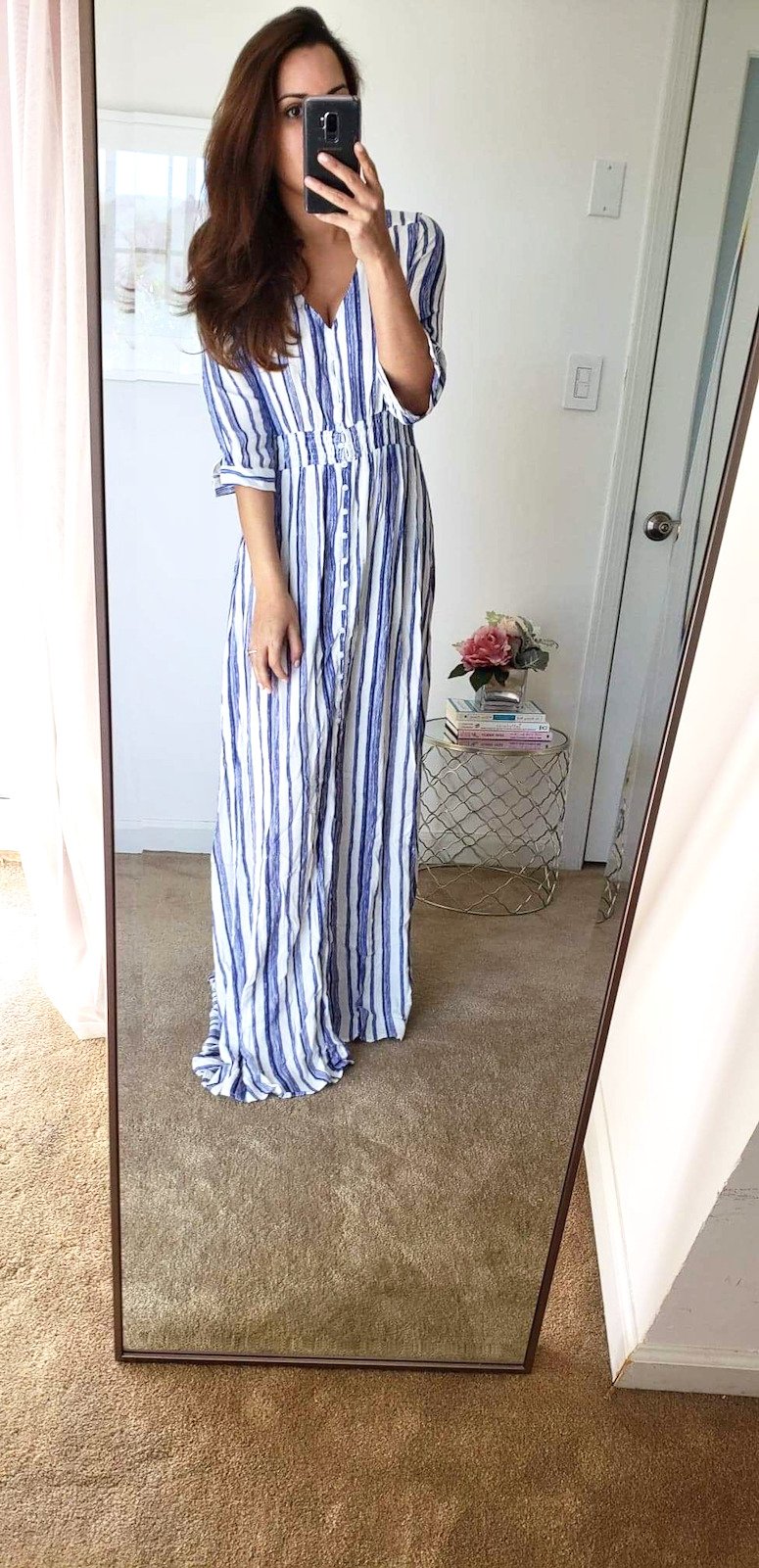 The High Split Maxi Dress
This high-split button down maxi dress is one of my favorite purchases! It comes in a whopping 36 options including both solid colors and prints, so I'll probably be ordering another one!
This dress is on the sheer side, so it's perfect for a hot Arizona summer. It buttons down to the upper mid-thigh so it does show a little leg without being too revealing.
You could wear this with sandals or dress it up with wedges, and it's right on trend for spring! For reference, I'm wearing an XS in the blue stripe. If you have Amazon Prime, it's free one-day shipping and free returns!
Don't have Amazon Prime yet? Get a FREE 30-day trial here.
Floerns Women's Tie Neck Cocktail Party Dress
I was 100% not planning on getting a cocktail dress on Amazon, but when I saw this cute style—and for just $24—I had to give it a go.
And I'm so glad I did!
This style is soooooo cute and flattering, and it's on sale right now, too. The yellow is like a marigold color but it also comes in black, navy, red, green and hot pink. The fabric quality is so nice and this dress is well-made!
RELATED: Summer Amazon Fashion Haul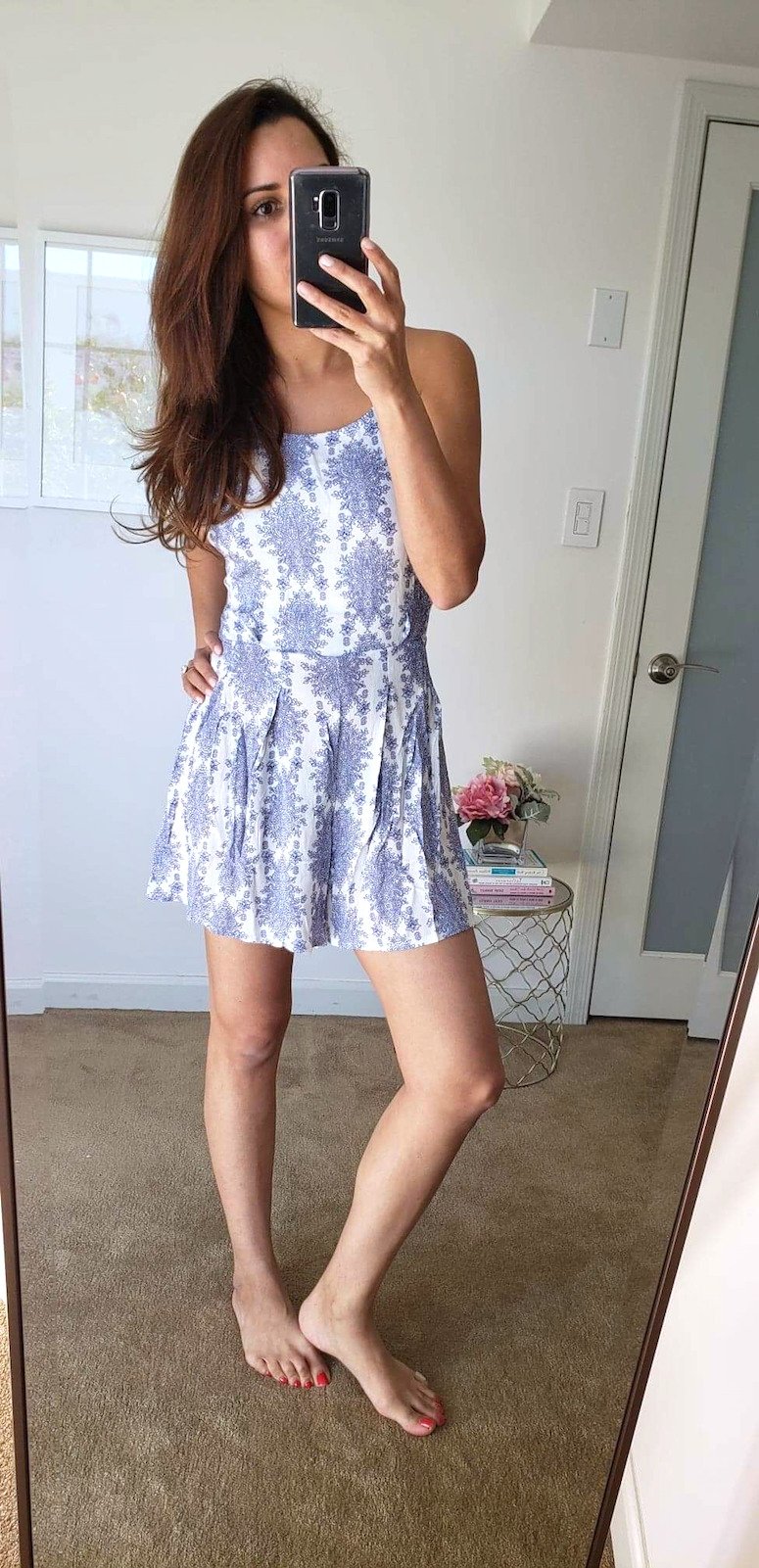 LUCKYCILD Backless Romper
I don't always have the best luck when it comes to rompers, but this backless romper from Amazon is adorable!
The reviews is what initially sold me, and with our crazy-hot summers I had to take a chance. You could wear this with sandals or wedges and it comes in 4 total pattern/color options. It does show a bit of side boob, but if you don't mind that it's a great romper and just $20! Get one before it sells out.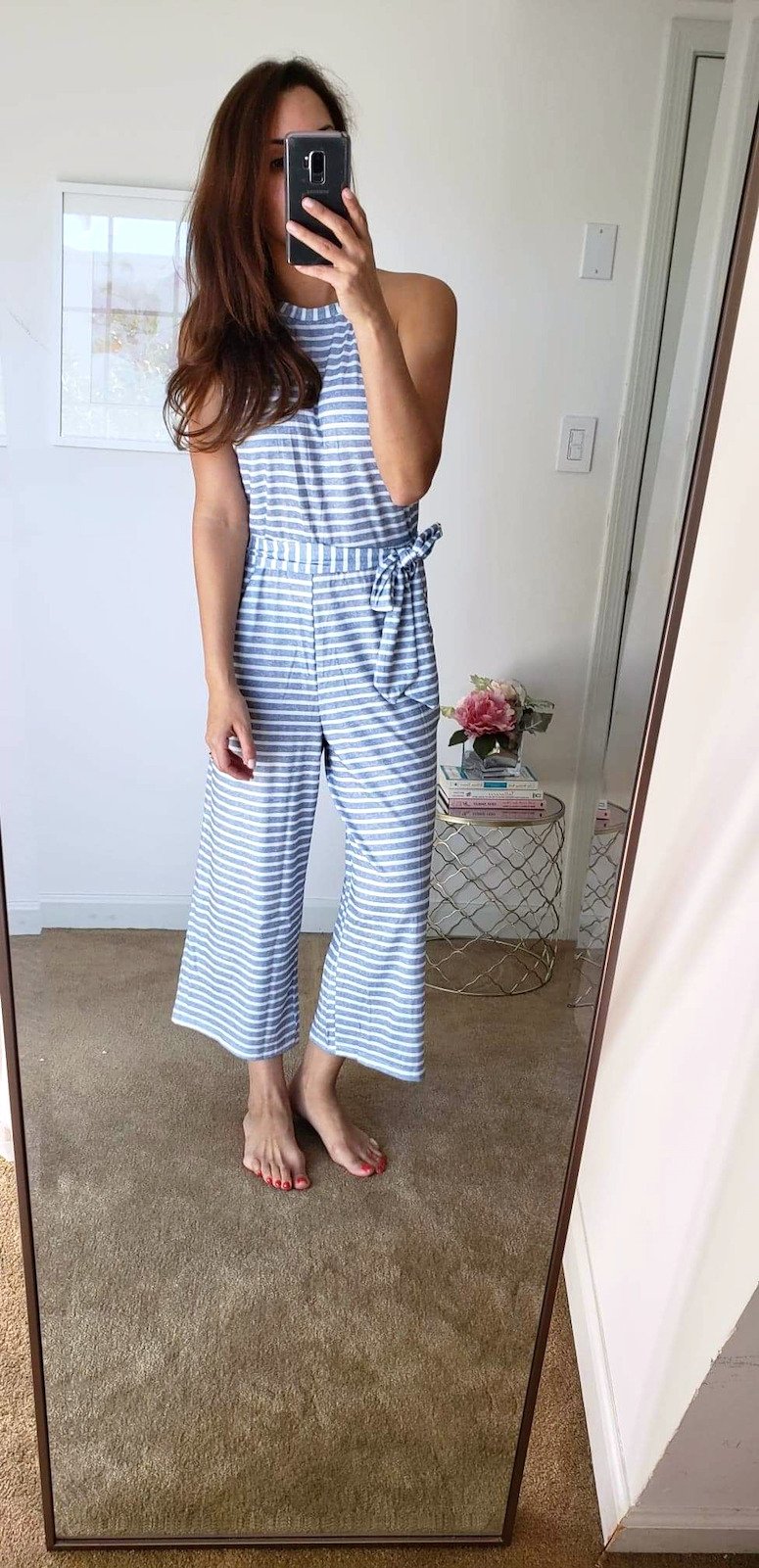 PRETTYGARDEN Striped Belted Jumpsuit
I love the wide leg, casual vibe from this striped belted jumpsuit! It's so cute for spring or summer and was under $20!
This one is a tad loose-fitting but since it has the belt you can adjust it just fine. It also comes in 5 total color options and I think the not-so-tight fit gives it a more laidback look.
Wear with wedges or sandals to the beach and beyond! It's such a fun pick!
URBAN K Halter Jumpsuit
Out of all of the Amazon fashion picks, this halter jumpsuit impressed me the most quality-wise!
The material looks and feels expensive and the fit is so flattering. You would seriously not believe this jumpsuit is under $25! It's so good.
I got it in this nude/brown color but it also comes in 6 other color options. I will say it runs on the long side but I plan on wearing this with heels anyway. Runs TTS.
ROMWE Casual Elastic Shorts
Not pictured—but also part of my Amazon spring fashion haul—were these ROMWE casual elastic shorts!
They arrived extremely wrinkled, which is why I don't have a photo of them, but they are just darling.
I am exceptionally picky about shorts: I don't like them too short, I don't like them too long, I don't like them touching my thighs. These fit the bill and they're typically under $17. They're also a Prime Same-Day arrival and come in 11 color options! I purchased these in a small.
I hope you enjoyed this roundup of Amazon Fashion picks for spring! Anything else you'd like to see next? Let me know in the comments below!
More Amazon Fashion Hauls
Like this post? Share me, please!