Five years. FIVE years married, baby! I can hardly believe we're already celebrating this small milestone.
When I started writing this post, I intended it to be about some of the lessons I've learned over these last few years. But really, I'm not sure where I'd even begin! Looking back, SO much has changed. We traveled the world a bit, we bought our home, we had a baby, and then another baby!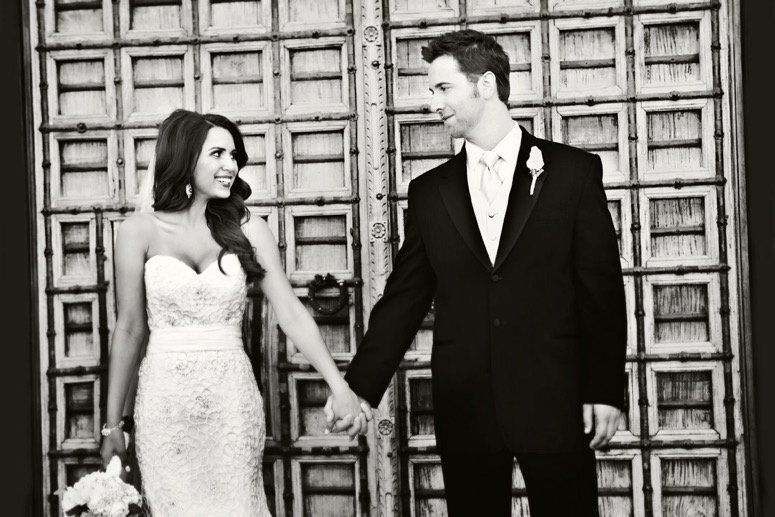 A lot can happen in five years, which is something that should be celebrated. So I really wanted this year's anniversary gift to be thoughtful and special. I like to follow the traditional wedding gift giving list as it's kind of fun and challenging! The traditional gift for year five is wood, so I immediately thought of Jord Wood Watches.
Jord Wood Watches makes some truly gorgeous timepieces. They carry both luxury wood watches for men and women and I had a good feeling this would be something the hubby would love. A timepiece is something a guy can always use and appreciate, an accessory he can show off and be proud of. I loved the looks of it too so it fit the bill for a great 5th wedding anniversary gift idea!
Since my husband has quite large hands, I went with one of the bigger watches and ordered the Dover series in black. The band is 24mm and I love that you can see the gears through the glass.
When the watch came in the mail, I was super impressed with the quality. It comes in a beautiful wooden case that's breathable to help keep the watch in great condition. Engraving is also completely free! Making this a truly personalized gift that's great for the holidays, a 5th wedding anniversary gift idea or just because. I engraved a message on the back of my husband's watch and love that he has a love note from me literally on him.
I've partnered with Jord Wood Watches to give you 25% off any watch! Just use this link.
Special thank you to Jord Wood Watches for the beautiful timepiece