The last time I saw a crop top was back in Jr. High when it was fashionable to wear them with overalls and boxer shorts showing through. Needless to say, I was definitely not prepared to see crop tops come back into style. And not just among teens.
So how can you pull off a crop top if you're not 16?! These gals make crop tops look totally chic. Here are five ways to wear crop tops, no matter your age.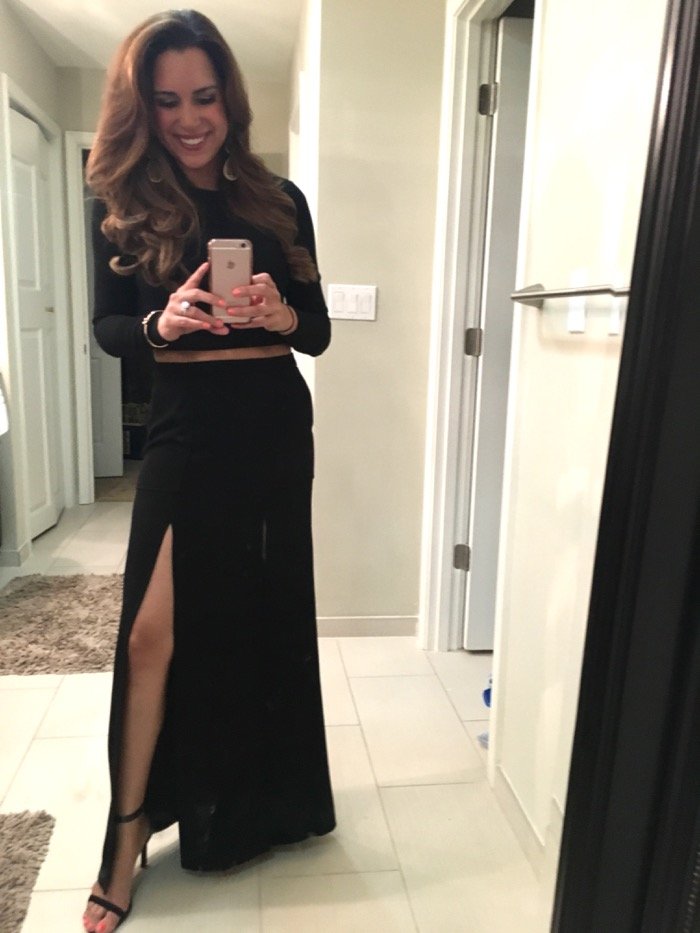 If you love the crop top trend but afraid of showing too much skin, pick a crop top that isn't as revealing! One of my favorite tricks around this is to simply size up; this crop top still fits me snug, but since it's a size up it's also a tad longer, and shows a bit less skin!
Pair your high-waisted maxi skirt with a flowy crop top for this adorable day look! This is a cute, casual way to style a crop top in the summer. It's also a fun resortwear look for that beach vacay!
Midi skirts are having a moment, so why not add a crop top to them as well? The secret to pulling this look off is in the high-waist skirt–no belly button shows!! It's polished, pretty and totally on-point.
You may also like: How to wear a crop top when you don't have abs
You don't always have to go flowy on bottom if your top is tight; this look proves that you can do a bodycon look with a crop top. And, it's a look that easily translates to date night.
Adorable color blocking and this skirt takes crop tops to high fashion territory!
One of my favorite ways to wear crop tops is paired with a maxi skirt. I love this flowy, pleated skirt, it perfectly offsets the tight crop top! Pair your crop with a maxi skirt or wide leg pants for the go-to outfit of the moment.
Are you feeling the crop top trend? What are some of your favorite ways to wear crop tops? 
For constant style and beauty chatter, connect with me on Facebook, Twitter and Pinterest, too.