"Cute and comfy" and the word "shoes" doesn't typically belong in the same sentence–at least not in my experience!
But these 7 spring shoe trends totally fit the bill: from block heels to flatforms and sneakers, these shoe trends are all about being cute and comfortable.
Here are some of the cutest spring shoe trends you can try that you can actually feel comfortable in!
More of a video person? Watch my TV segment sharing these same trends!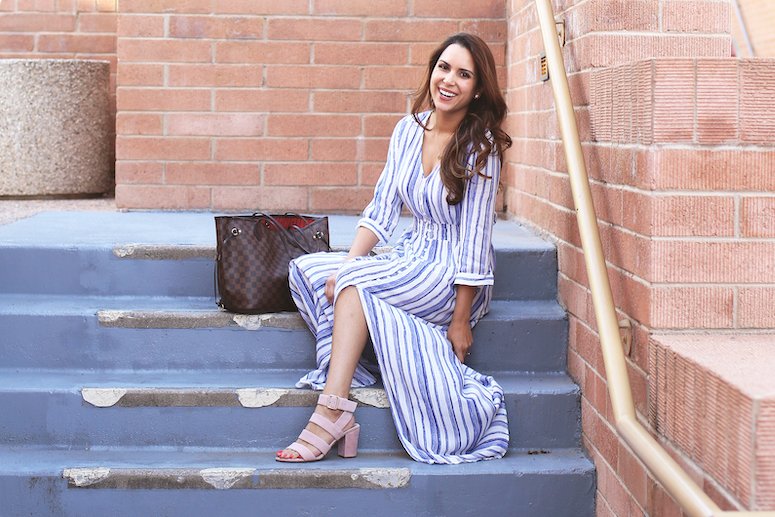 Block Heels
Move over stilletos, it's all about the block heels.
I love a sexy stiletto as much as the next gal, but a block heel is definitely easier on the feet.
They're a fab way to get some height, without hurting your soles. And they're definitely one of the cutest shoe trends for spring.
Wear Them With: Literally, anything. From that cute summer dress to skirts, jeans and dresses, you can wear block heels with anything, I promise.

Flatforms
I have mixed feelings about flatforms. On some level, they make sense, but on another, they're not my favorite.
But platforms are definitely back and one of the cute and comfy shoe trends to watch out for this spring.
You can try a platform espadrille (my personal preference) or try platform sandals or the revival of the 90s-era platform flip flop!
Wear Them With: Jeans, shorts and summer dresses in the daytime.

Sneakers
Ahh, my favorite spring shoe trend has got to be sneakers! From chunky dad shoes that are exactly what they sound like, a "dad" shoe, to slip-on sneaks, tennis shoes are still everywhere! 
And the white sneaker is a trend that's especially going strong, and it's hard to beat it! They go with, literally, everything.
Wear Them With: I love sneakers styled with a cute and casual dress; it's a fun look to go to a game or just weekending. Slip-on sneakers are great for running errands and traveling too; wear them with jeans or leggings this spring. 
---
RELATED: Gucci Ace Sneaker Review: Are they Worth It?
---

Kitten Heels
Want something dress that doesn't have a huge heel? Try a kitten heel! This dainty shoe is back in style and oh-so-feminine.
Wear Them With: Pencil skirts, spring dresses, work outfits and that spring wedding.
Slides
Slides or slip-on sandals just sounds comfortable, doesn't it?
It's a good thing they are! You can't go wrong with several of these and they go with anything.
Wear Them With: Anything goes. Daytime, evening, you name it! The slide can go anywhere this season and is a great cute and comfy shoes.

Espadrilles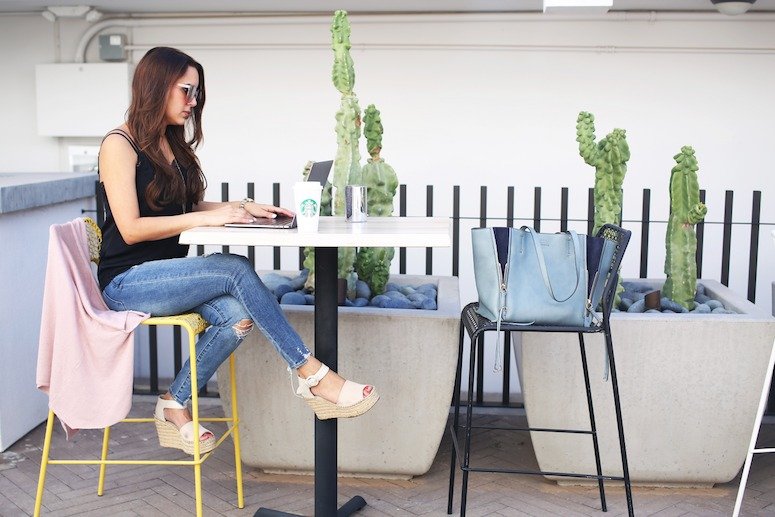 I'm not sure espadrilles have ever fallen out of style, but this cute and comfy shoe is definitely having a moment this spring.
Wear Them With: My outfit of choice is a pretty spring dress, but you can also wear these with jeans or a cute denim skirt.

Pin me, please!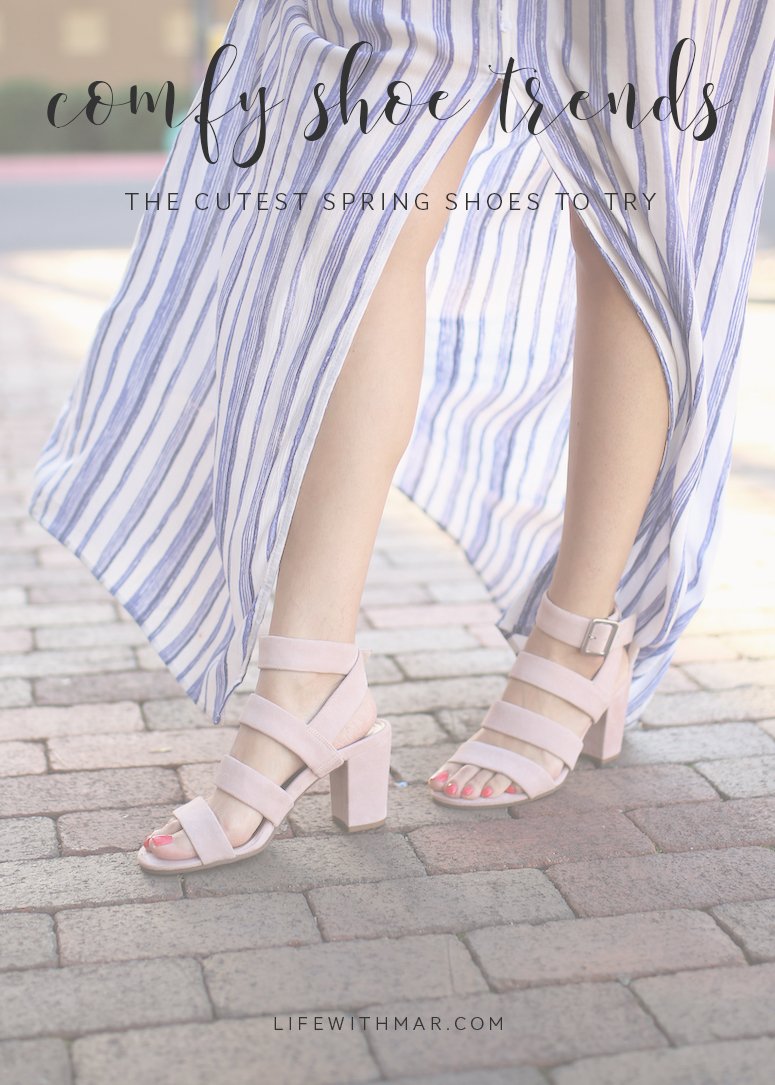 What are some of your favorite cute and comfy shoes to try this spring? Let me know in the comments below!