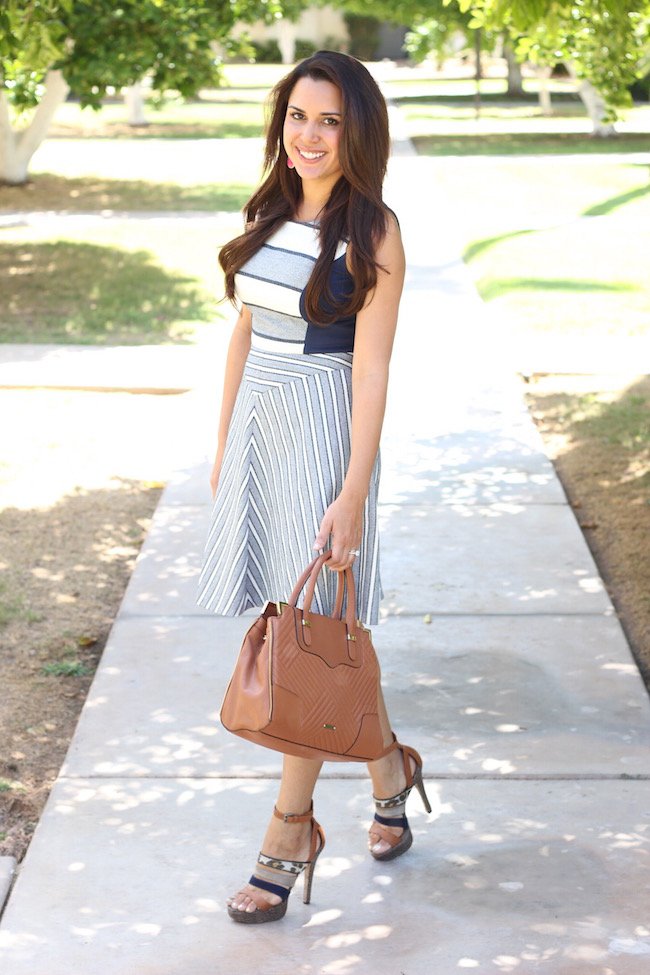 Mixing prints has never been easier. Meet, the NYDJ Stacy dress…
{Dress: c/o NYDJ. Bag: Rebecca Minkoff (similar). Shoes: L.A.M.B}
Really though, this is exactly how easy "mixing" prints should be. I love how wearable yet visually interesting this NYDJ Stacy dress is. You may have heard of NYDJ as one of the cult denim brands Oprah loves. Their patented slimming tech promises to shrink to the point that you need to order one size smaller (I did) and they hold up their end of the bargain. Surprisingly enough, this includes dresses, too. Even though this is an A-line cut skirt and I didn't think it necessary, this dress has a full-on built-in slip. Really. So you can eat and bloat as much as you like, this baby won't show a thing. Maybe not the best for a middle-of-summer day, but great for looking and feeling slim no matter what. Plus, it's totally wearable for work and beyond. P.S. this dress is totally on sale right now on Amazon for under $100!
Shop the Look

I also lurk around these places, find me!: Instagram| Facebook| Twitter | Pinterest
P.P.S If you like makeup (and really, who doesn't?!) be sure to stay tuned for a fun giveaway announcement this month!