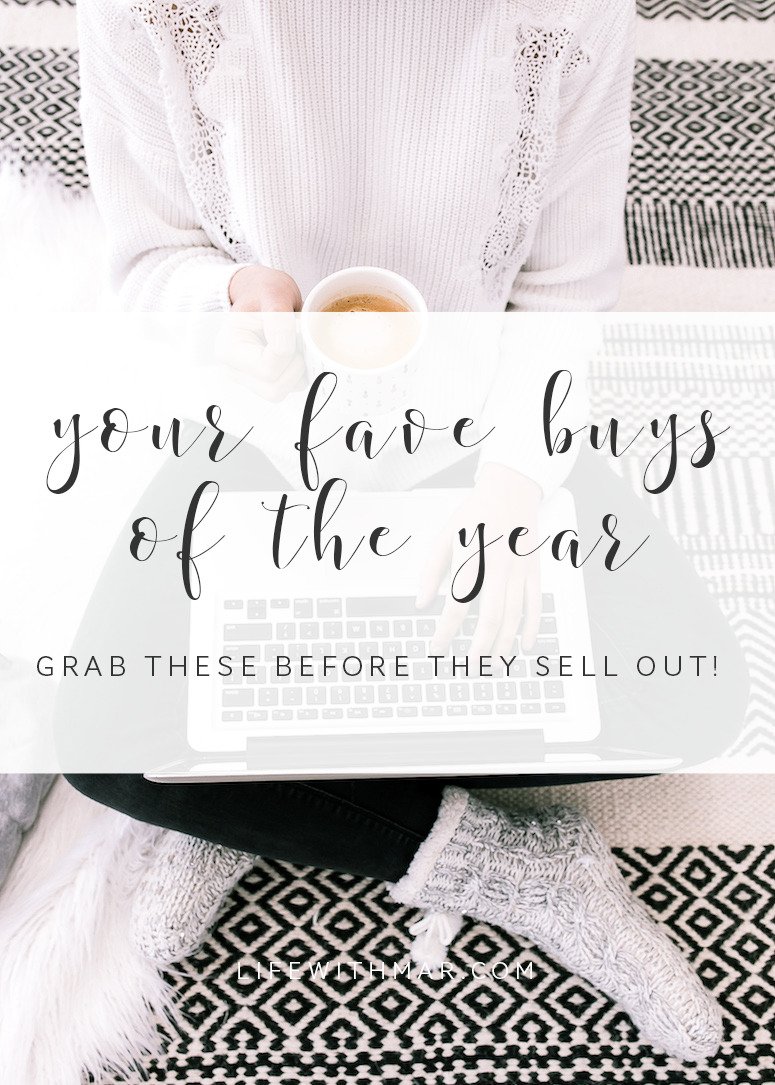 I knew I wanted to recap the most popular purchases of 2018, but I originally intended it to be about some of my favorite purchases and what I found the most value in. Turns out, a very, very good majority of my favorite purchases were yours, too! 
If you haven't taken a close look at some of these items, you should do so now. Many are already selling out, but they were by far some of my best investments of the year—and yours too! Enjoy. 

The Leith Dress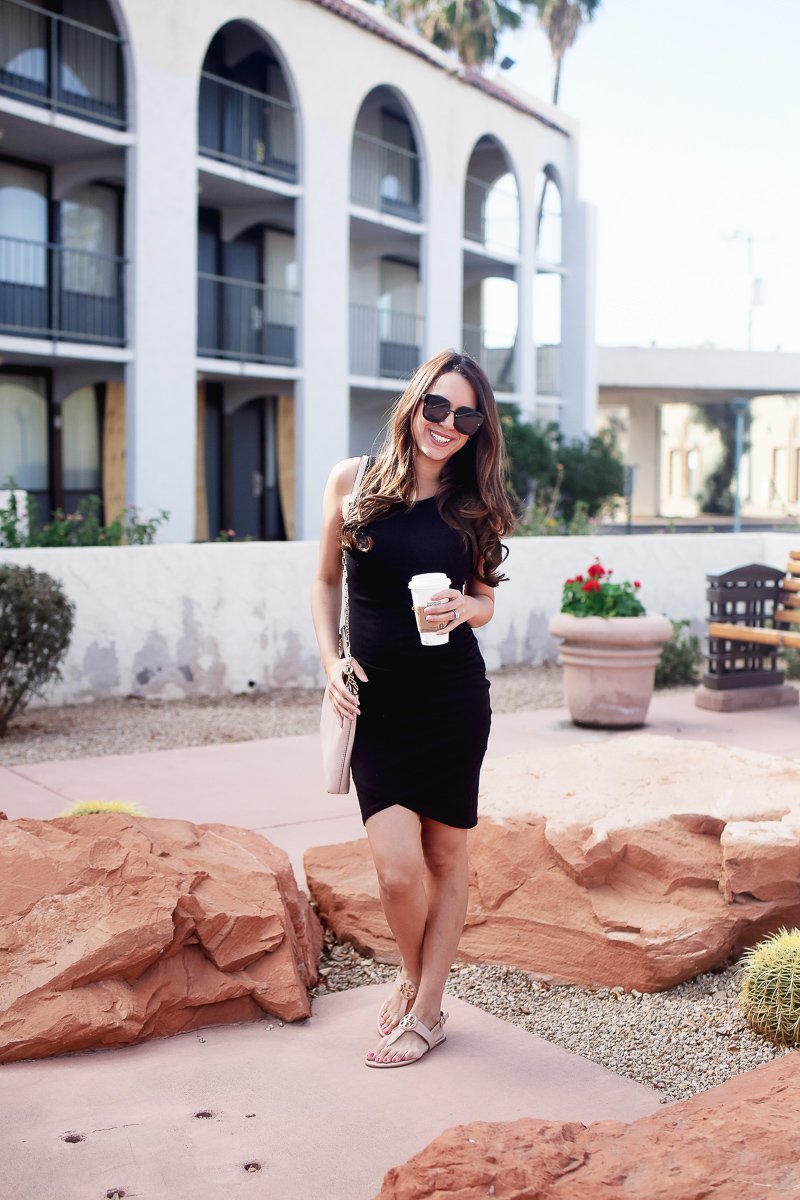 The Leith Dress was by far your favorite dress of 2018—and it's mine too! This literally is the most versatile dress and SO flattering on just about everyone. 
You can wear it with sandals, sneakers, boots, heels—seriously everything. I even did so 5 ways in this post. 
Plus, at under $60, it's a total steal! It comes in six colors, which you can see here. 
The Vince Bootie
I have been living in another version of this bootie, and it was a favorite for you, too! It's cute, comfortable and a great buy—it's currently 60% off!!
I personally own and wear the grey version, but the caramel color would look just lovely transitioning into the spring with white jeans or any color jeans really. Shop it here. 
RELATED: The Best White Jeans That Aren't See Through 
Free People Laguna Thermal Top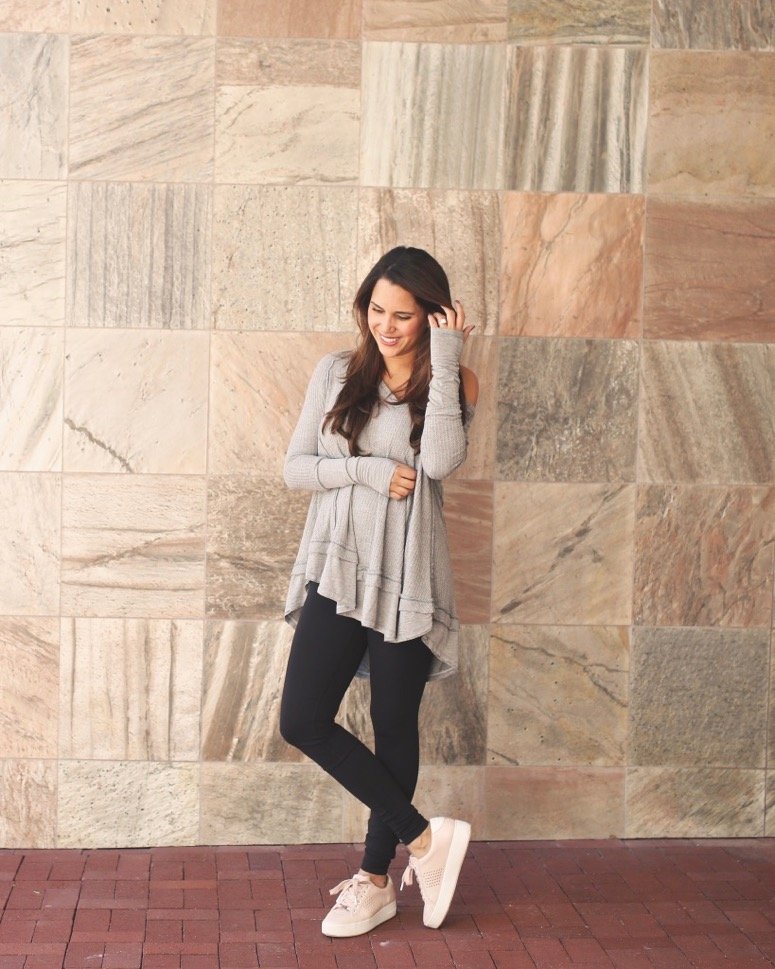 This sweater is probably one of my all-time favorite purchases. It's cute, slouchy, cozy, basically what your winter dreams are made of.
I wear it with leggings. Sometimes jeans. Usually with this lacy bralette (it's technically a nursing bra but I wear it all the time). This new version is super similar and comes in 11 colors! 
Articles of Society Jeans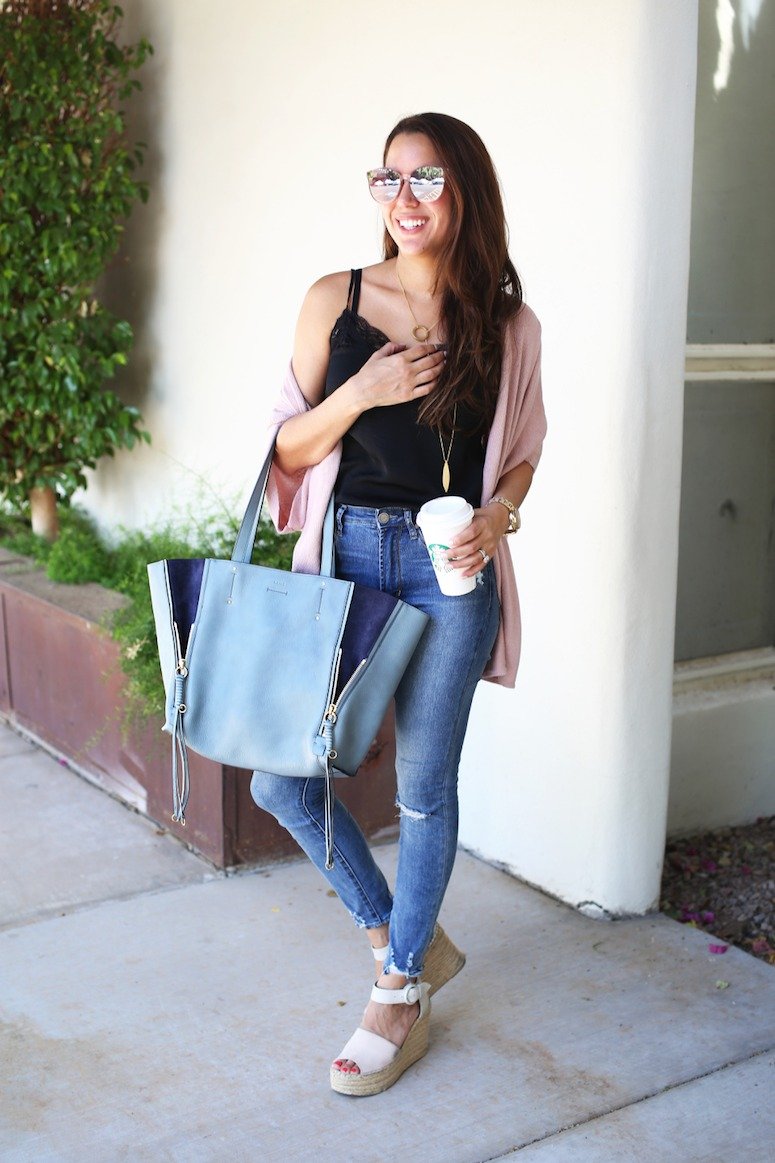 I bought a pair of Articles of Society jeans during the Nordstrom Anniversary sale and it was one of my best purchases of the year! 
These jeans are SO comfortable and flattering. It's an affordable brand, too, that I've always liked. I do recommend sizing down. 
The Madewell Tee
There's nothing like the perfect basic combo: jeans and a cute tee! This Madwell tee is one of my favorites, and yours too. It's soft, comfortable, cut well and under $20. It also comes in 12 colors. 
Another one of my favorite tees are these B.P. tees. They're a bit longer so perfect if you're looking for a great tee to knot! They come in 5 colors and for $15 you can't go wrong. 
The Faux Suede Jacket
I adore this BlankNYC faux suede jacket, so I'm not at all surprised you did too! The cut is so flattering and it feels amazing in real life. 
Choose from 5 different colors; it's another great buy under $100! 
The Perfect Tunic
Every year, this perfect roll sleeve tunic from Nordstrom is a bestseller. And it's really a no-brainer. It often goes on sale (currently 50% off!) and typically comes in a variety of colors. 
This top is great with leggings, skirts or tucked-in. Basically, a great basic to have! It's under $20 right now so grab one before they sell out! 
Beauty Bestseller: Dermaflash 2.0
There's a funny story behind the Dermaflash: I had it sitting on my nightstand in a box for a few months completely unopened. I didn't really know what it was. 
Then, I had a phenomenal facial at The Phoenician for my birthday where she used the Dermaflash tool and I had no idea it was the same on I already owned! 
Ladies, this thing is amazing. I didn't realize it could be used as an amazing exfoliator because the wording says "peach fuzz" on the box. But when the best spas are using it, you know you need one at home. 
---
Did you end up buying some of these yourself? Let me know what some of your favorite buys of 2018 were!