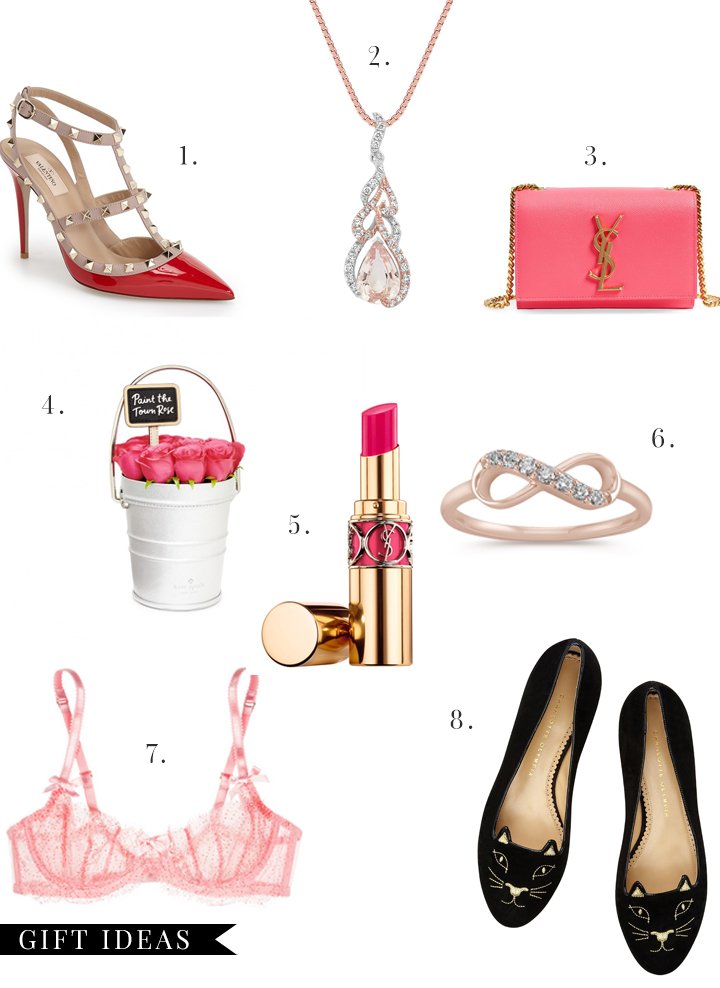 Happy February, friends! I don't know about you but for me, it feels like January barely even happened. So I rounded up a few of my favorite Valentine's Day gift ideas for you, before this month runs away from me too! Whether you're looking for a Valentine's Day gift idea for yourself, a friend, or shopping for her, these pretty picks are sure to brighten up anyone's day. Want to spruce up your home? Check out this post on pretty Valentine's Day home decor ideas.
What I love about these Valentine's Day gift ideas is that they're a bit less traditional (read: cheesy) but still pretty, feminine and romantic, too. I've always told my husband that if he doesn't know what to buy me, try jewelry! Because really, a girl can never have too much jewelry. Shop these beautiful baubles at Shane Co., which has tons of affordable selections for Valentine's Day. And click below to shop the rest of the post!
Shop the Post

I also lurk around these places, let's connect!: Instagram| Facebook| Twitter | Pinterest
Sponsored by Shane Co. All opinions expressed are 100% my own.