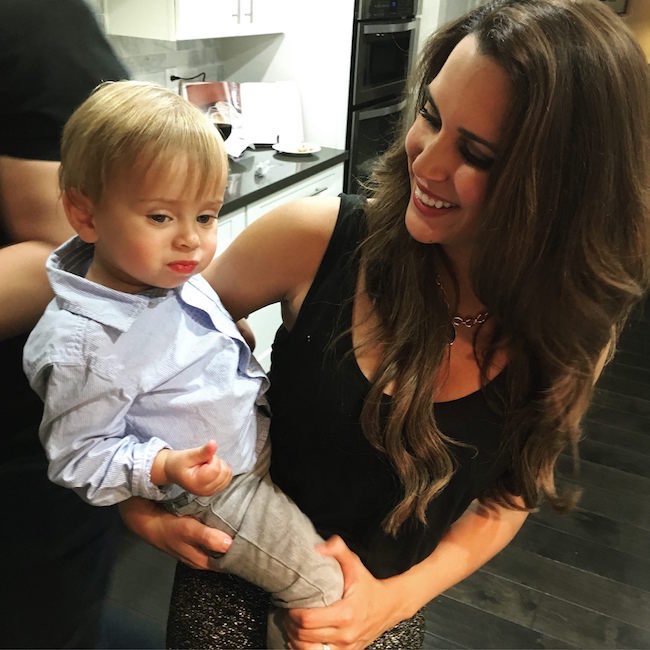 This weekend, we invited a few friends and family over to celebrate our 2015 Slava. Krsna Slava is exclusively a Serbian tradition, celebrating the spiritual birthday and introduction of Christianity to the Serbian people. Each family has a patron saint who is honored, commemorating the day they were baptized, so not every family will celebrate their Slava in December. My husband's family celebrates St. Nikola, so our Slava falls on Dec. 19 of each year.
We had drinks, food and plenty of laughs. This year, I tried my hand at a few traditional recipes, like this Serbian potato salad which turned out quite delicious. And I also set up a hot chocolate bar using these adorable printables and the option to spike it with whipped cream vodka, Baileys or coconut rum. It's another nice chance to gather with loved ones during the holiday season!
I'm out for the next few days celebrating the holiday with family but will be back with new posts next week! Oh and a few of the items from my holiday tablescape linked below are on sale so check it out!
Shop the Post