What to Expect at HGTV Santa HQ Scottsdale Fashion Square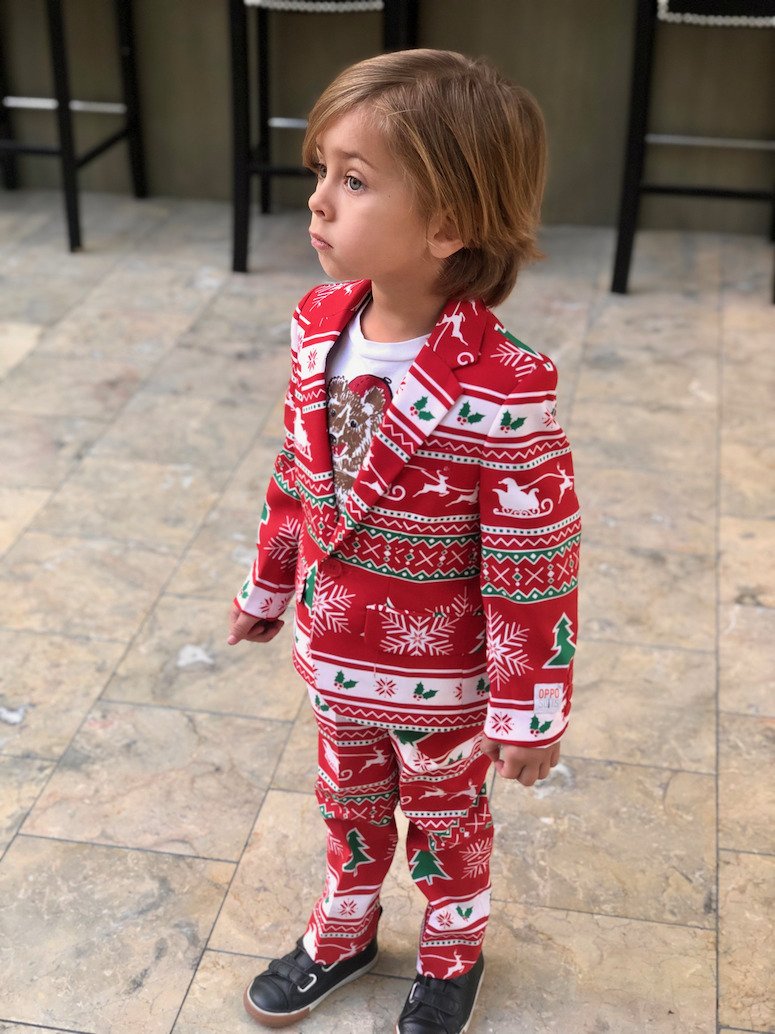 Another year, another stop at HGTV Santa HQ Scottsdale Fashion Square! This is one of our favorite annual traditions. In fact, you can find our 2016 recap here, and the year before here. 
If you've never checked out HGTV Santa HQ Scottsdale, this post will tell you exactly what to expect! There are also several of these around the country; check out locations here.
It's great for all ages; we first started going when Sebastian was just a baby, to get our Santa photos of course. But right around the time they turn 18 months, they can start to enjoy to really see all the magic. 
We always start with a group photo and the naughty or nice meter. Check out this pic, when he was just 16 months, and now! It's super cute as they personalize the meter so your child's name pops up on the "Nice" list.
Next, it's time to head inside and explore all of the magic; use the ELF-Ray Vision App to find the magic elves, and try on elf fashions with the new Santa's Magic Mirror. Now that Sebastian is 4, he was really able to enjoy these activities this year. 
There are so many things that light up and things to play with that it's fun for the babies, too. She especially loved playing with the gears on Santa's sleigh! 
For the older kiddos, there's also collectible Santa HQ elf cards to collect and an activity book. 
Of course, it wouldn't be a trip to HGTV Santa HQ Scottsdale without a picture with Santa! We got the classic "baby crying on Santa" photo, which was sad but also hilarious. Mila was just NOT having it! 
Suit: Opposuits
This was the first year we actually got Sebastian to smile and not be fearful of Santa, so that was great! 
If you're thinking of visiting HGTV Santa HQ at Scottsdale Fashion Square, make reservations in advance. You won't have to worry about a crazy mall line or restless kids while waiting to see Santa! It's THE most enjoyable way to have this experience. There are also several HGTV Santa HQ destinations around the country, so check for one near you.
---
Have you done your photos with Santa this year? Let me know in the comments below!
Special thank you to HGTV Santa HQ for sponsoring this post. We always enjoy this experience! All opinions expressed are 100% my own.