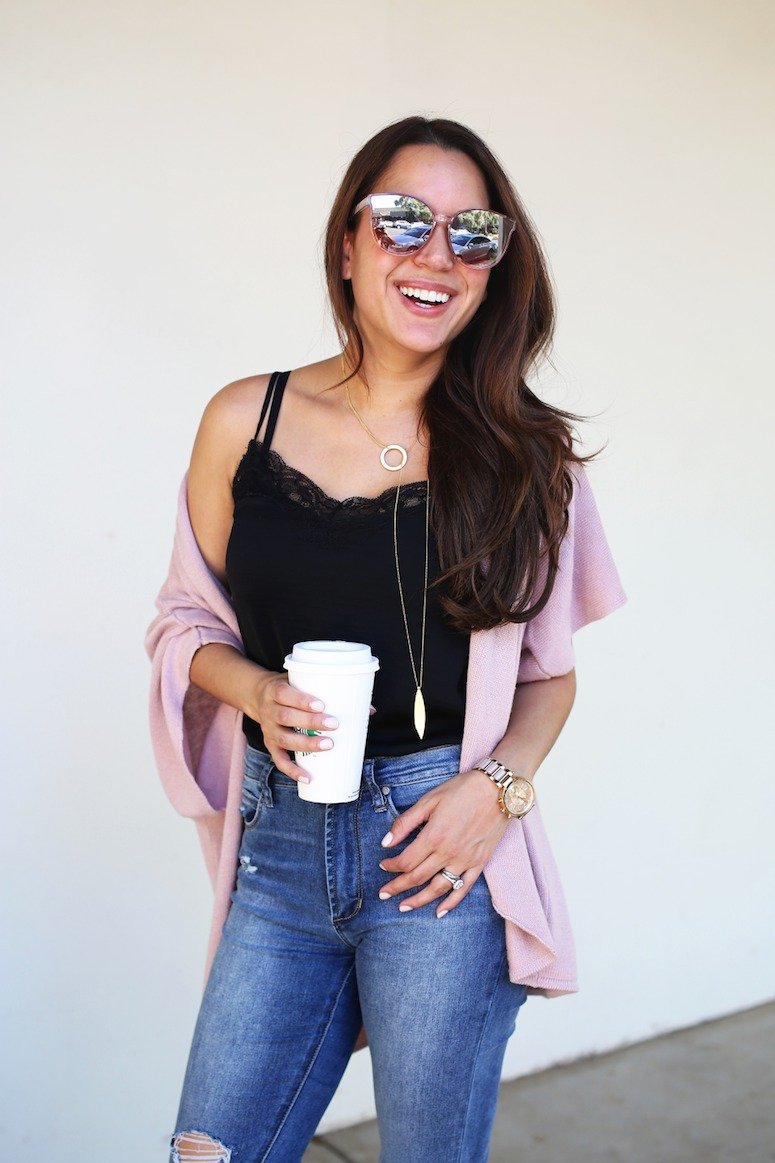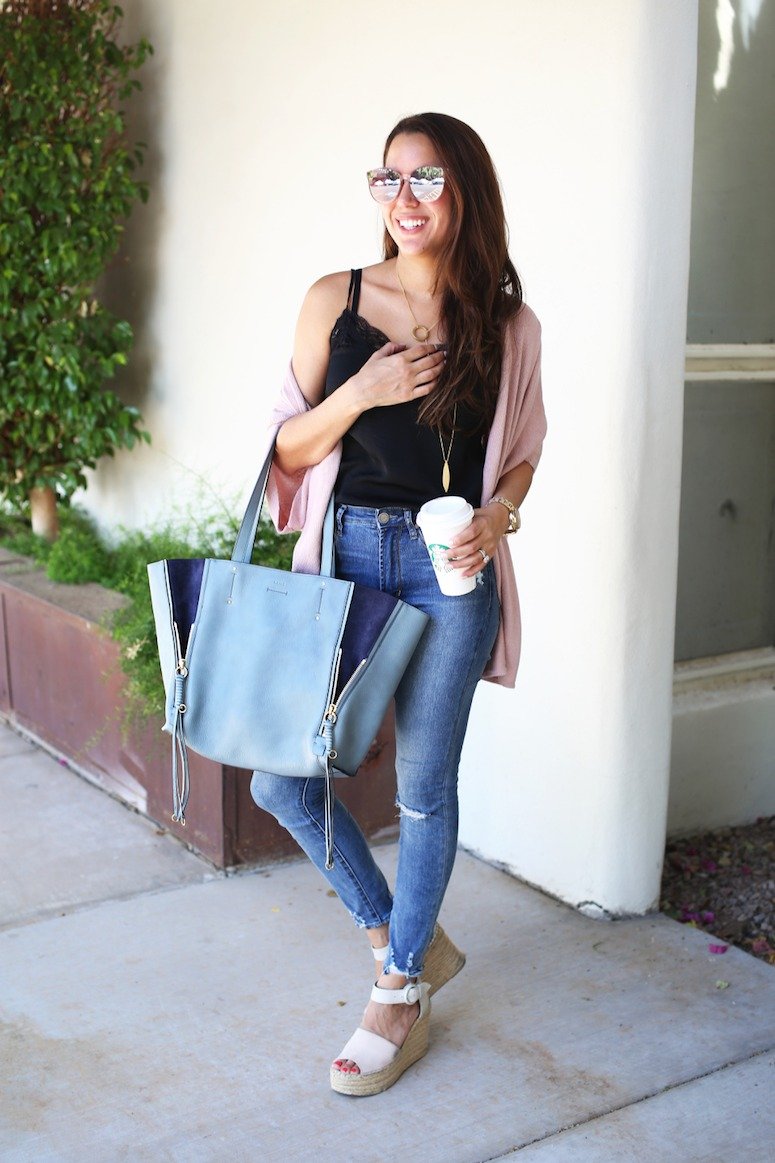 I have long, long been a fan of the lace cami + cardigan outfit. Long before they started popping up all over Instagram that is.
You see to me, it's one of those "basic" essential outfits that everyone needs in their arsenal. And it's one of my personal secrets to effortless style.
Here's the beauty behind the lace cami + cardigan outfit, and why it should be one of your go-tos!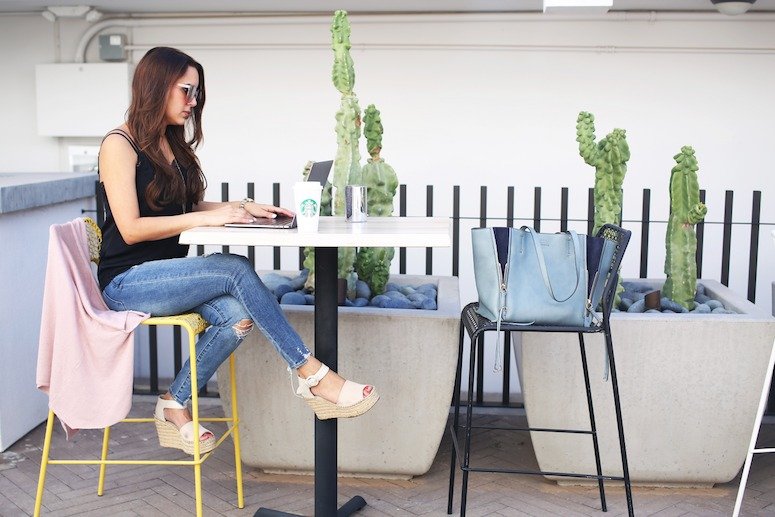 A Lace Cami + Cardigan Outfit is Seasonless
Is it fall? Is it spring? I bet you really can't tell! This outfit is totally seasonless, which is why it's one of my go-to outfit formulas. It's a cinch to transition this look to fall; I could just throw this on with booties and maybe add a wide-brim hat like this one.
And if you live on the West Coast like me, it's even more essential! Moving from cold a/c to warm outdoors means you need an outfit you can layer, and a lace cami + cardigan outfit makes that so simple!
Related: 9 Ways to Transition from Summer to Fall Fashion
It's Timeless
My favorite outfit formulas are those that never go out of style. Something I've never loved about the fashion industry is the need to perpetually push more and more. While I hope to inspire you with ideas for your own outfits, I never want anyone to feel like they need to go on constant shopping sprees to update their wardrobes–that's just not real life!
With some cute cardigans and camis, you can create a huge variety of looks. So whether you splurge on a cozy cardigan (like my favorite Barefoot Dreams one!) or get one like the one I'm wearing here, which is under $50, you get great use out of it.
Related: Cute Cardigan Outfits for Spring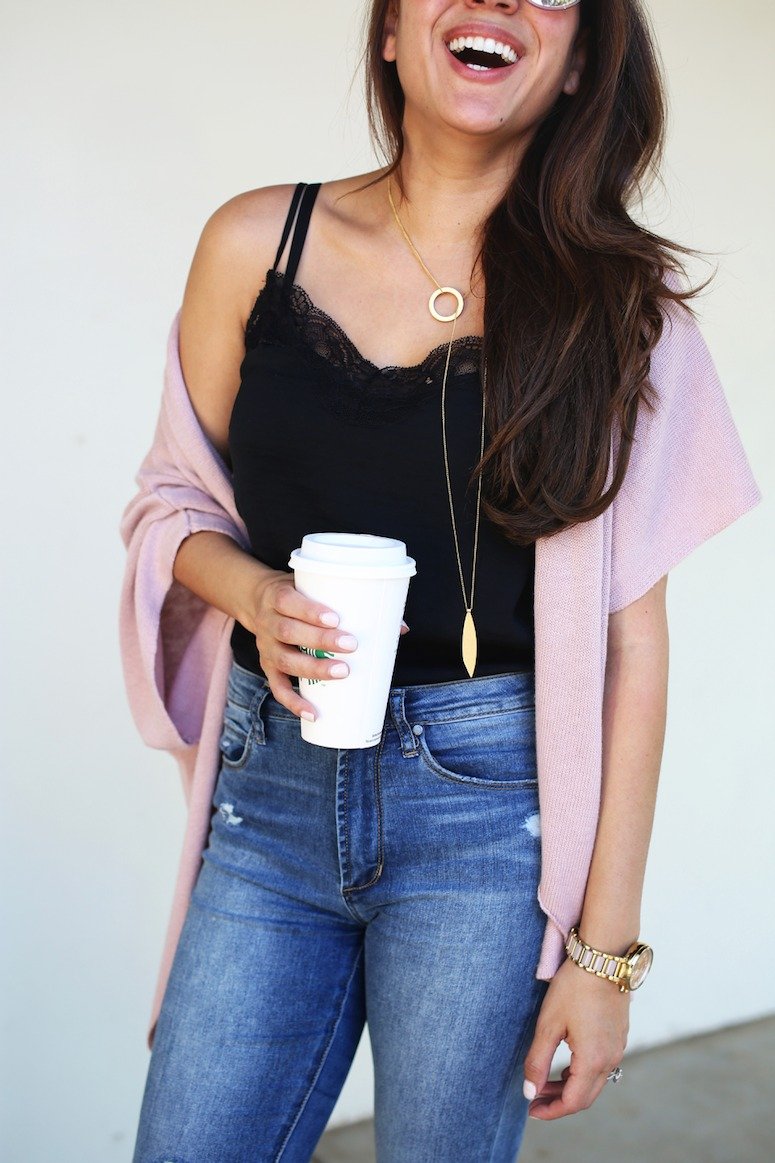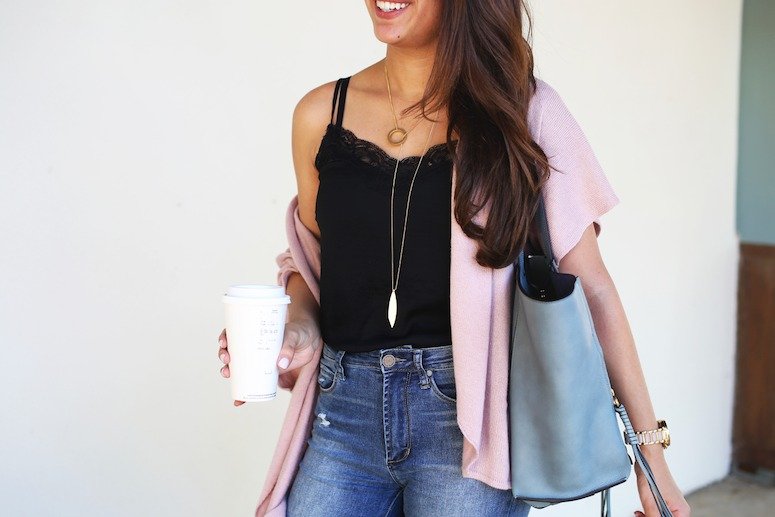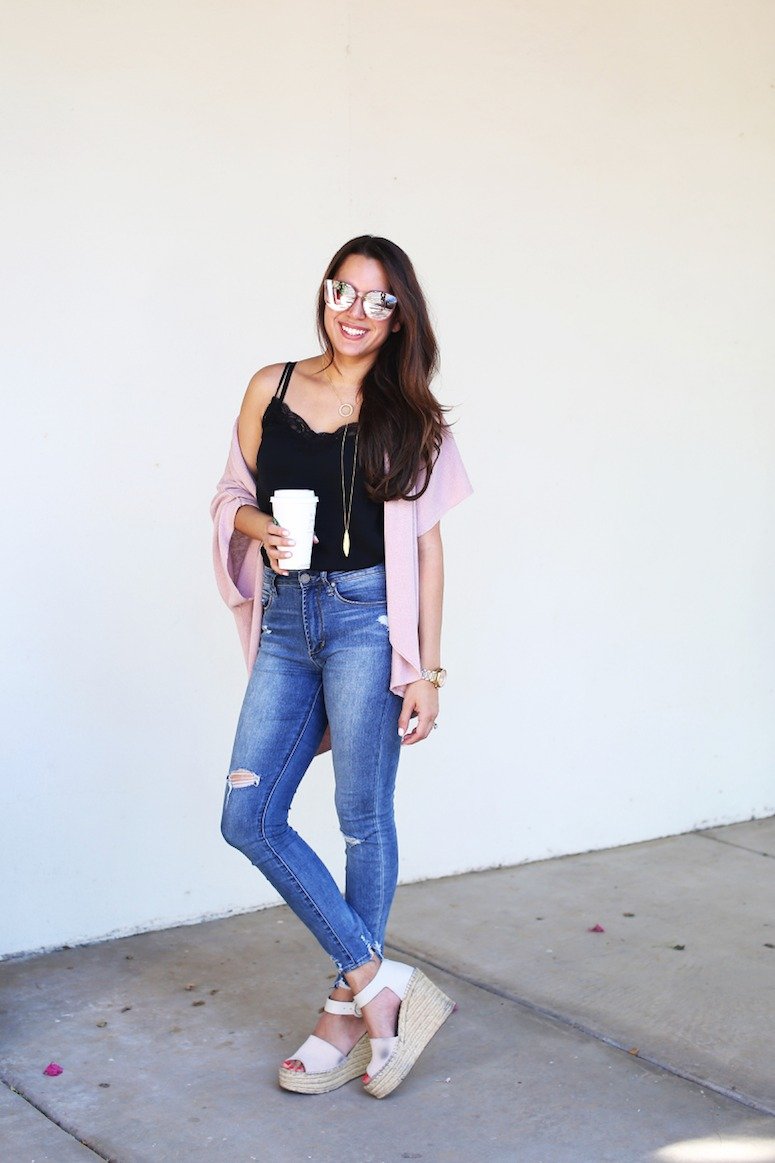 It's Effortlessly Stylish
One of my 5 secrets to effortless style is to always layer, and with a cute cardigan, it's an absolute cinch! Plus, it's a look that doesn't break the bank. Some of my all-time favorite cardigans I've picked up have been at TJ Maxx. They key is just to have a nice variety to mix and match and create different looks!
A cute lace cami doesn't have to be expensive either; my two favorites at the moment are this lace trim one from ASOS and this one, too. The second one comes in a fuller bust option, which is nice. And they both come in a slew of colors.
I know a lace cami + cardigan isn't a groundbreaking outfit idea, it's pretty basic. But basic isn't a bad thing. For me, it's real life. It's a cute "mom" outfit that works for errands but is also nice enough to take me to happy hour with my hubby. Which is pretty much why I live in these cami + cardigan outfits!