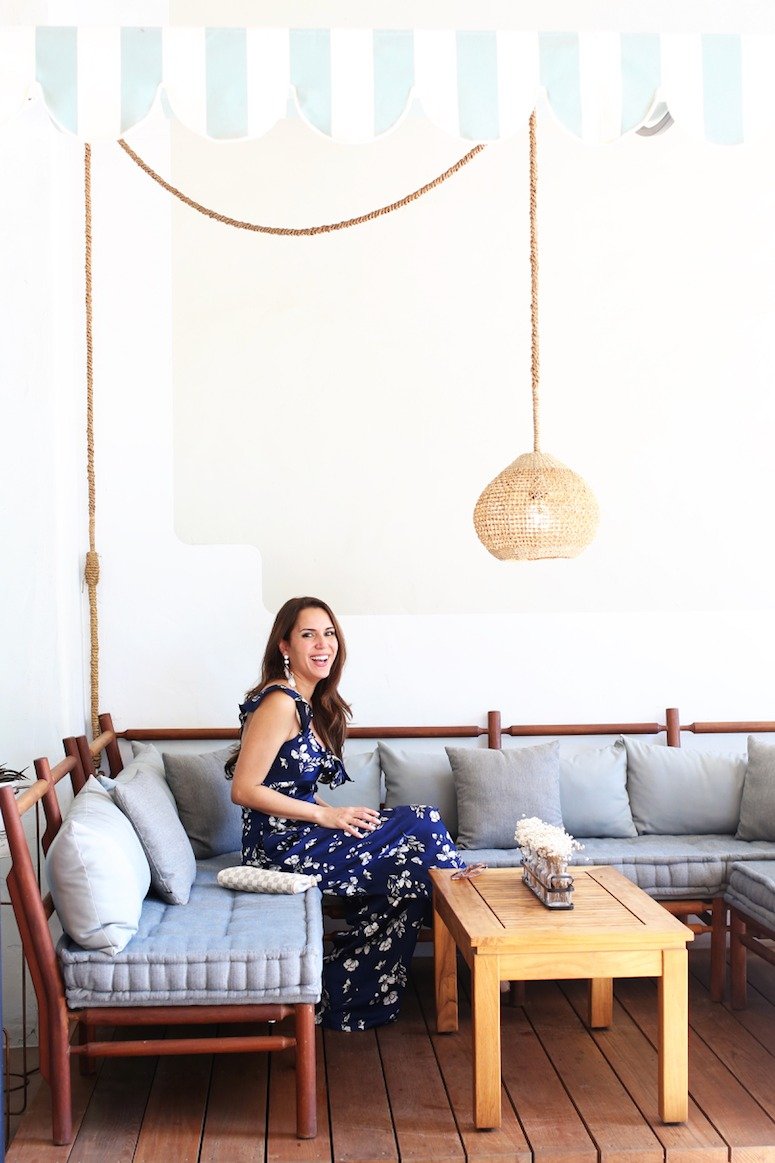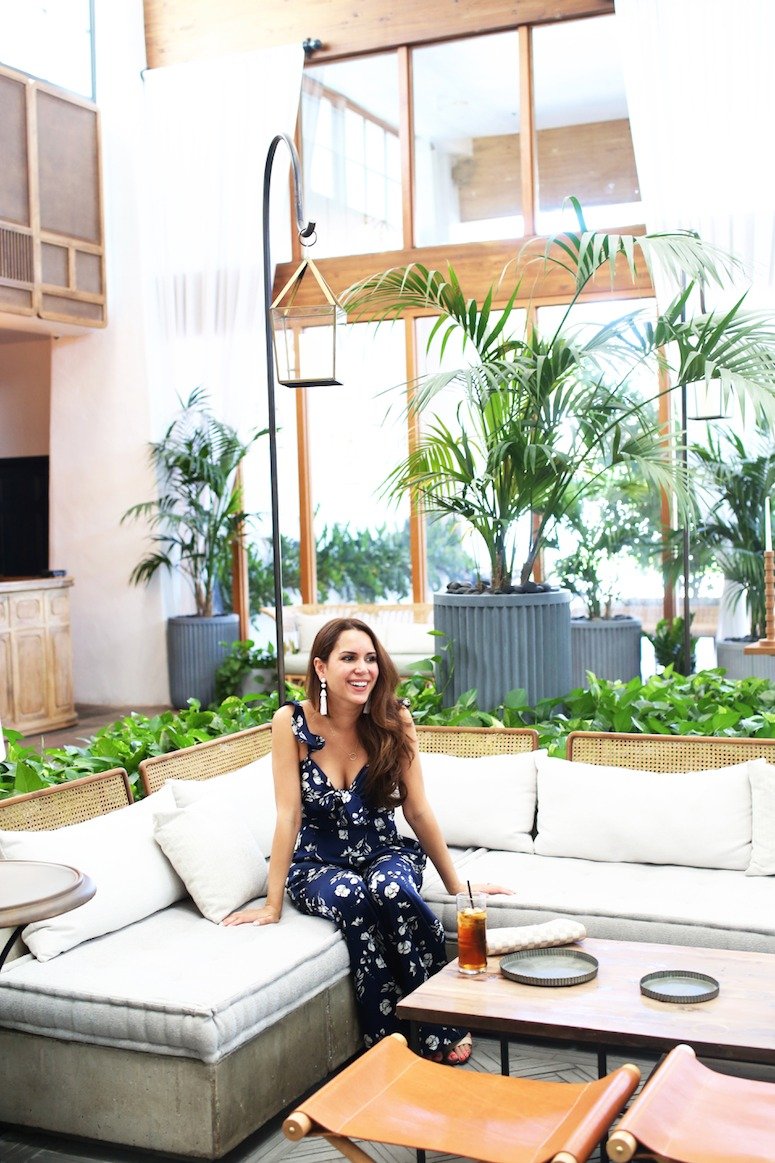 Happy Monday, friends! I picked up this navy floral jumpsuit (40% off!!!) during this year's Nordstrom Anniversary Sale, and can you believe it's my first real jumpsuit?!
I have a long torso so have always felt that jumpsuits "ride up" a bit, if you will. So just avoided the trend for the longest time. But now, I'm a little obsessed. They're so EASY and comfortable, which is a win-win in my book.
The navy color makes it easy to wear for an Arizona fall, or into spring and summer, too! This one also has a nice satiny finish to it so it feels a little dressier; I wore it with these nude block heels that I've been wearing with just about everything lately.

Speaking of fall, it's officially here! It doesn't always feel like it in Arizona because we're still in the triple digits, but event season has officially kicked off. Yesterday, we had a great brunch at Wine Women and Shoes befitting Fresh Start Women's Foundation, and I'm looking forward to a busy season. Here are just some of the events I'm eyeing this fall:
I could go on, but there's so much to list! I'm sure we'll also be spending plenty of time at our favorite, McCormick-Stillman Railroad Park. And of course, I'll be bringing out this jumpsuit at one of these events!
---
What are you most looking forward to this fall? Any fall events in Arizona you are eyeing or wherever you are at??