5 Things Barbie Taught Me About Style
Forget Cabbage Patch Kids, Barbie was always my girl. She's fun, beautiful, effortlessly stylish, and seems to have it all. Barbie has inspired young girls for years and even as a grown up, there's plenty of people who continue obsessed. It's one of the many reasons why there's so many avid Barbie collectors and even designers like Vera Wang and Christian Louboutin have fashioned outfits for the doll. At least when it comes to fashion, there's plenty of things we can learn. Here's 5 things Barbie taught me about style.
1. Dress for success
Throughout the years, Barbie has had more than 100 careers! And she always looks good. Always. Whether she's sitting pretty behind a desk as a news anchor or tending to pets as a veterinarian, Barbie always dresses the part and looks her best.

Lesson learned? We're likely to wear a lot of hats in our lives too. Through different careers, relationships, situations and more. So why not dress the part? It seems to work for Barbie. And she looks fabulous doing it.
2. Find your "magic" color
Do I even have to say it? Obviously Barbie knows her color, and boy does she work it! From the malibu dream house and car to accessories and just about every outfit, Barbie loves to surround herself with pink.
Lesson learned? Find what works for you and embrace it! Not only is she always out in a color that's complementary, the color has become her style staple and part of her brand.
3. Heels are always sexy
Whether she's pushing a stroller or jetting off to work, Barbie is always running in heels. She's literally designed to always be on her tip toes. How could we overlook the fact that even Barbie knows that heels are always sexy? So much so Christian Louboutin even designed a Barbie pink shoe for her 50th birthday (pictured above).
4. Experiment with your 'do
Long and blonde may be her signature 'do, but Barbie isn't afraid to try something new! From short and sassy to long, layered, dark and even bangs, Barbie has tried just about every hair style.
Lesson learned? Don't be afraid to experiment with your mane, you never know what you may be missing out on!
5. A smile is your best accessory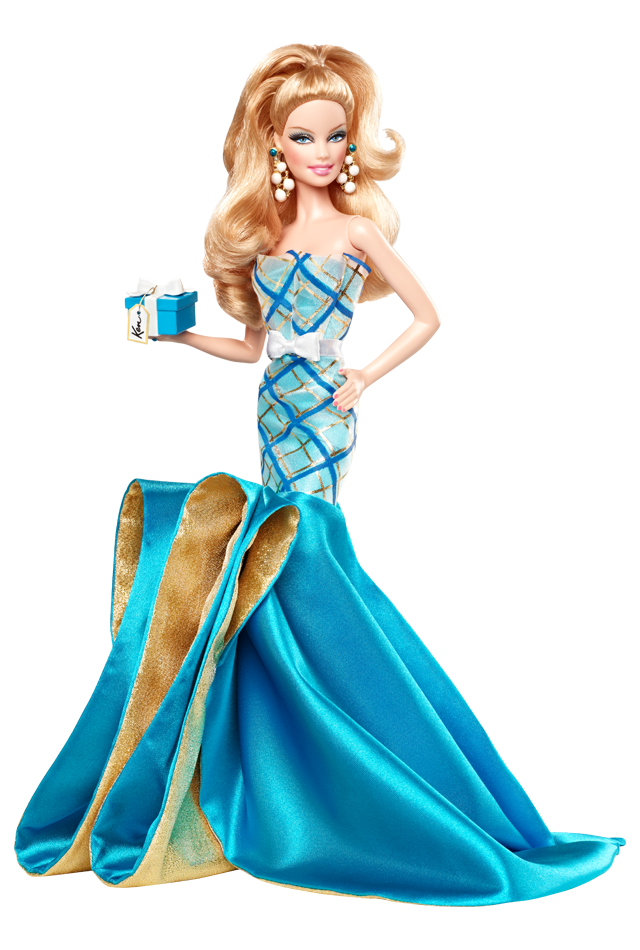 Forget designer bags and lust-worthy shoes (well, just for a second). The best accessory you can flaunt is confidence and a smile. No matter what the situation, Barbie always struts her stuff with total confidence. She's always sexy and looks like she's ready to have a good time.
Lesson learned? Confidence and a smile really are your best assets. If you feel great no matter what you're wearing, you'll look great too.
What do you guys think? Has Barbie inspired you in any way?