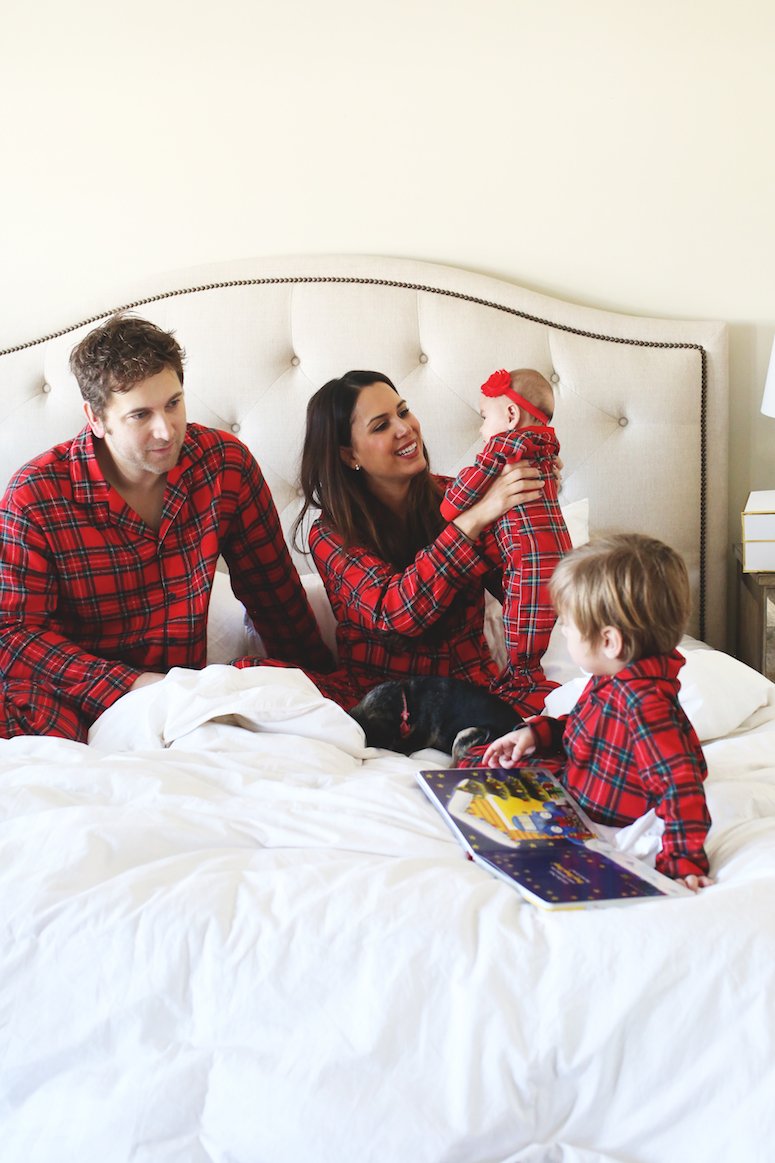 Last year, I thought I'd order some family Christmas pajamas. Little did I know I waited too long and all of my favorites were sold out! So this year, I thought I'd help you plan ahead by rounding up the cutest 2017 family Christmas pajamas. Don't make the same mistake I did last year and wait too long! In fact, I spotted these that we're wearing on sale for just $15!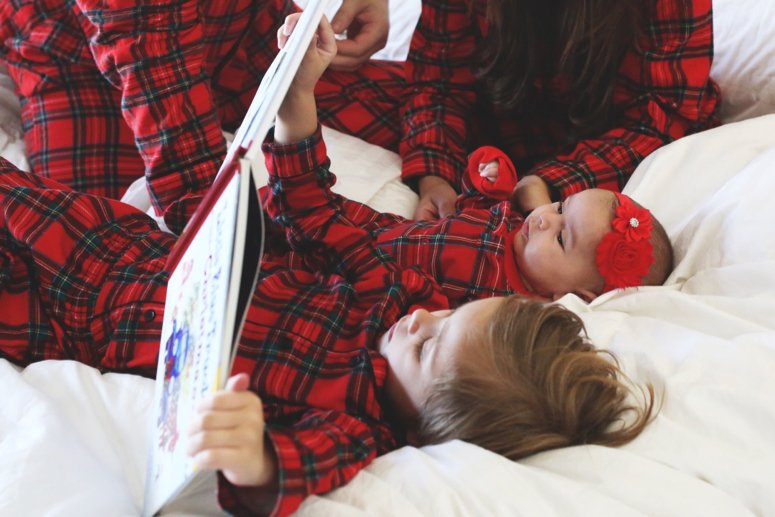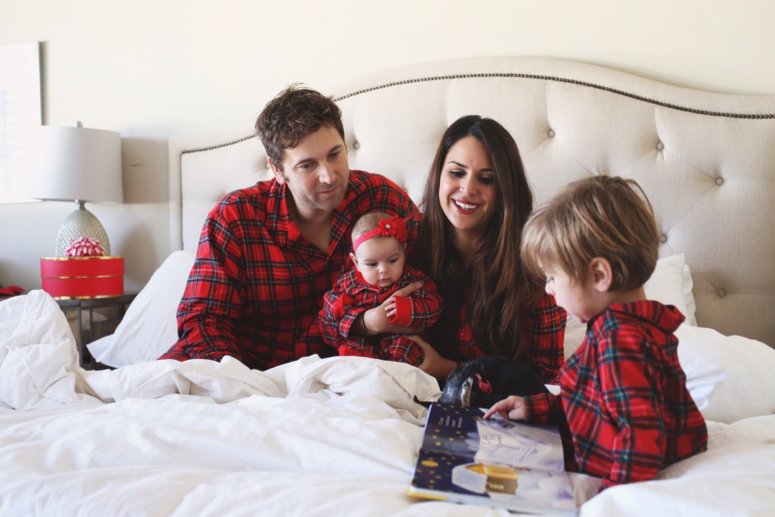 The Cutest 2017 Family Christmas Pajamas

Like I said, I would suggest you order your 2017 family Christmas pajamas sooner rather than later because these go quick! I couldn't get any last year because there was always at least one set that didn't have the right sizing. So this year will be our first year getting family Christmas pajamas. I went with this plaid set from Target, which you can mix and match a bit!
Since we have a new baby at home, I wanted to keep things as simple as possible for our holiday shoot. I figured, we just need at least ONE good shot, but it was still chaos! (See last year's holiday photos here.)
I typically order my holiday cards from Minted as I absolutely love the quality of the cards and prints. Plus, you can easily make keepsakes like framed photos, ornaments and other neat gift ideas.
These family Christmas pajamas even came with a set for your dog or your little girl's doll. They were sold out of the pet PJ! Which is why Lola didn't end up getting one.
I may opt to do a bigger photoshoot next year but this year, it was nice to not have a huge to-do. (Even when keeping it simple was a nightmare, hah!)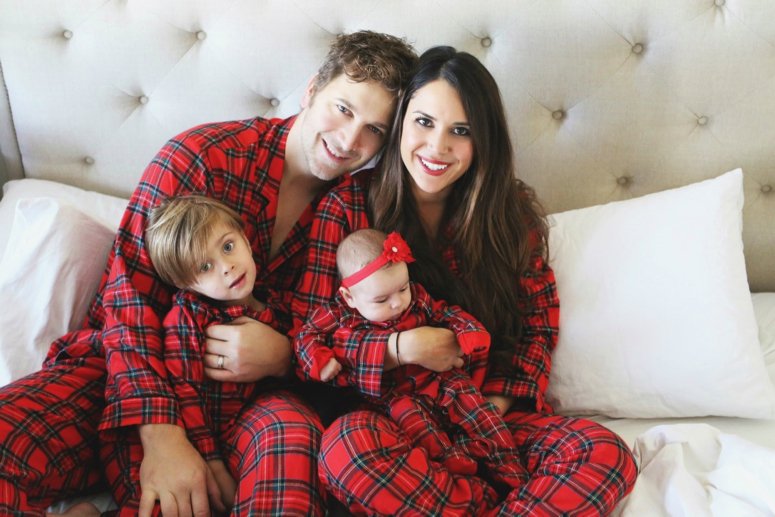 Shop the Post

---
Have you ordered your 2017 family Christmas pajamas yet? Is this a tradition you do?