Red Cocktail Dress for Valentine's Day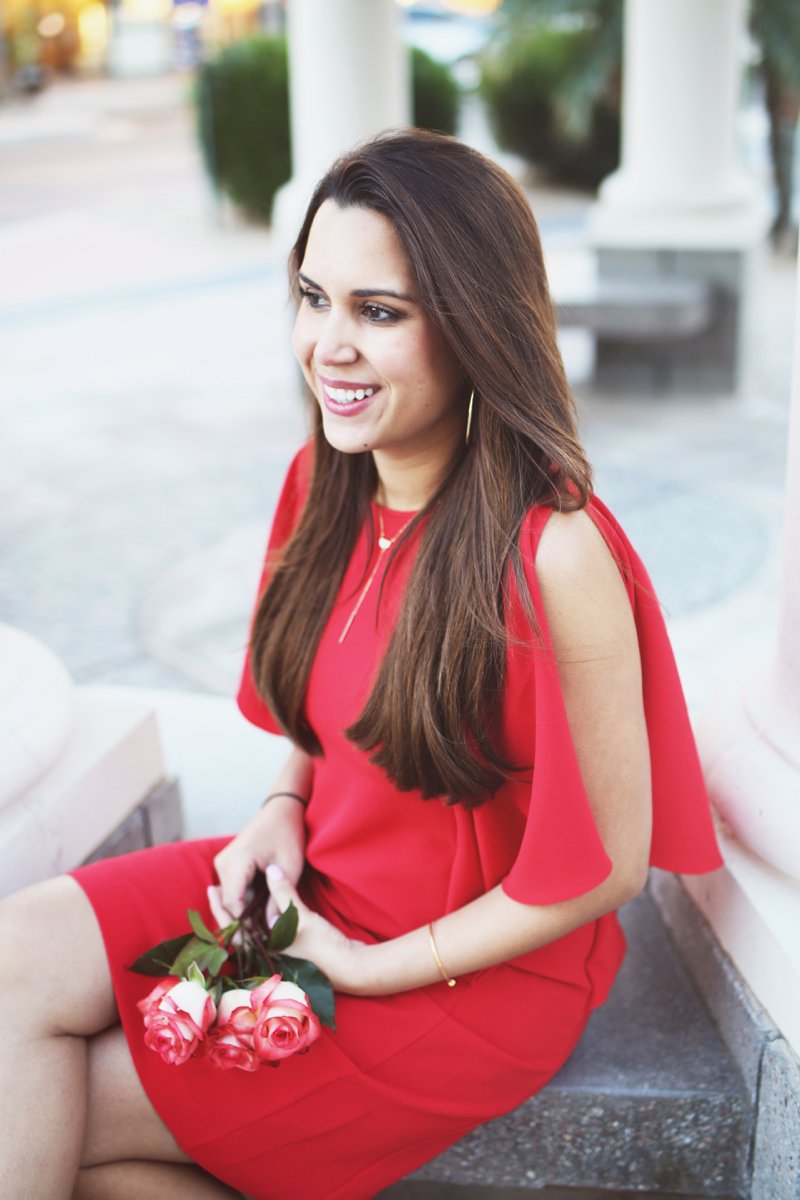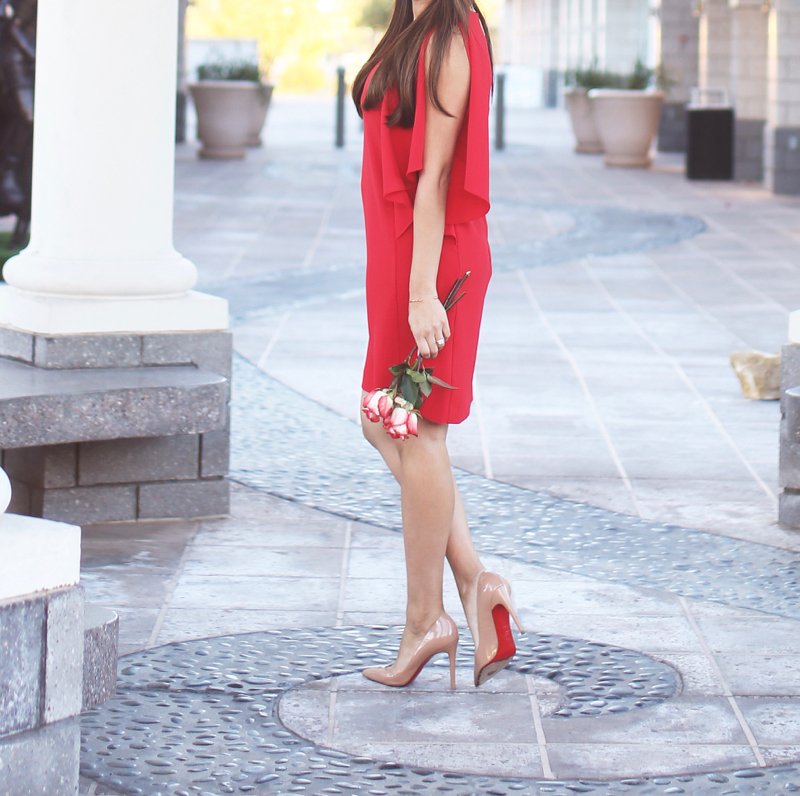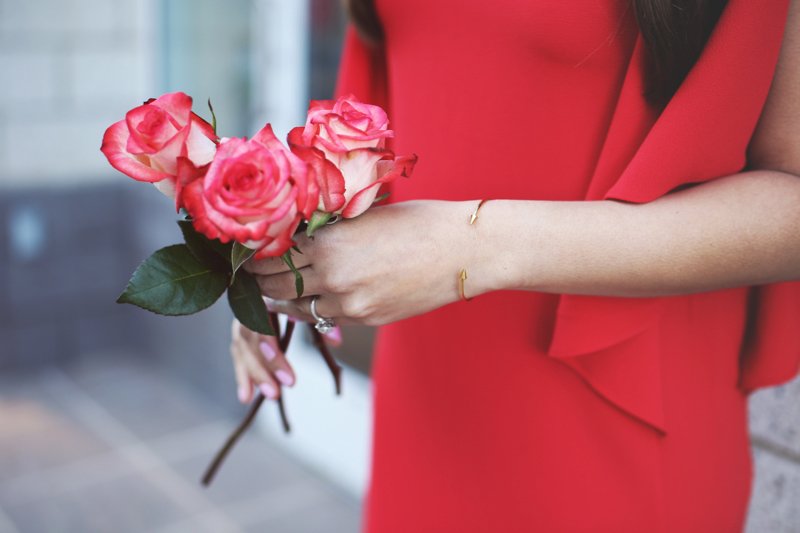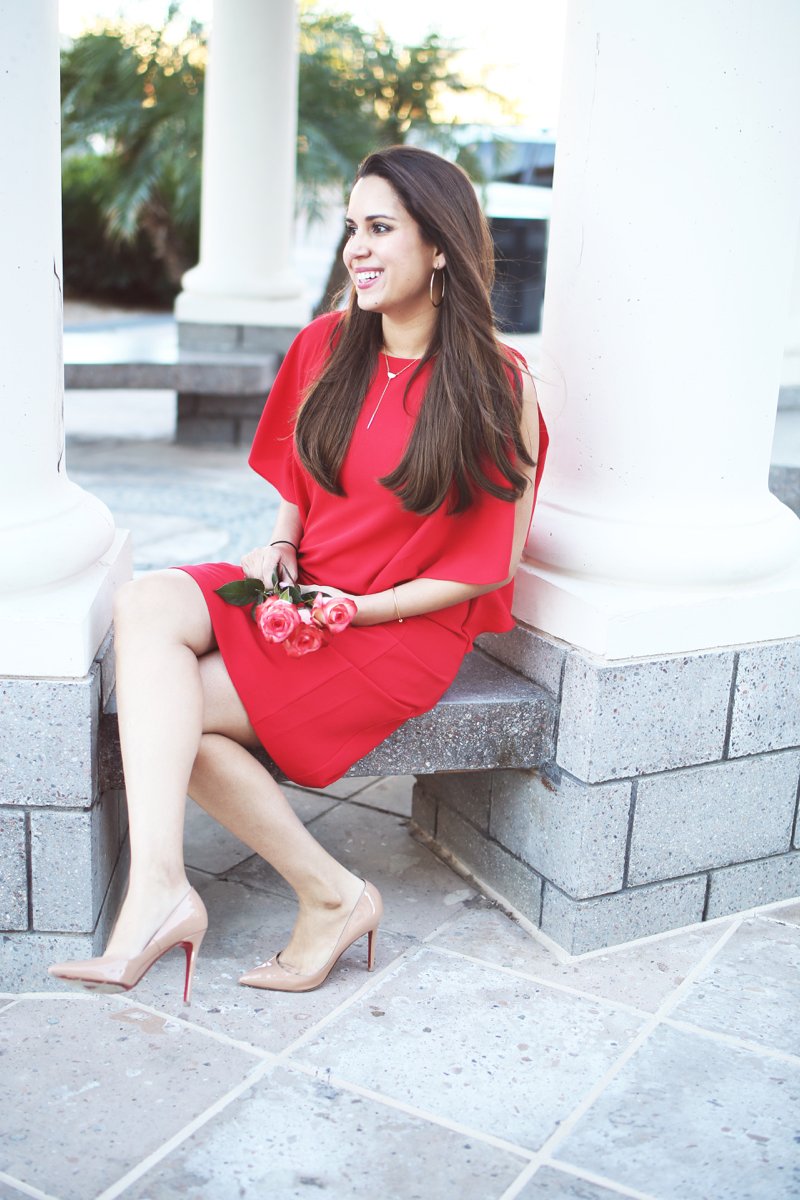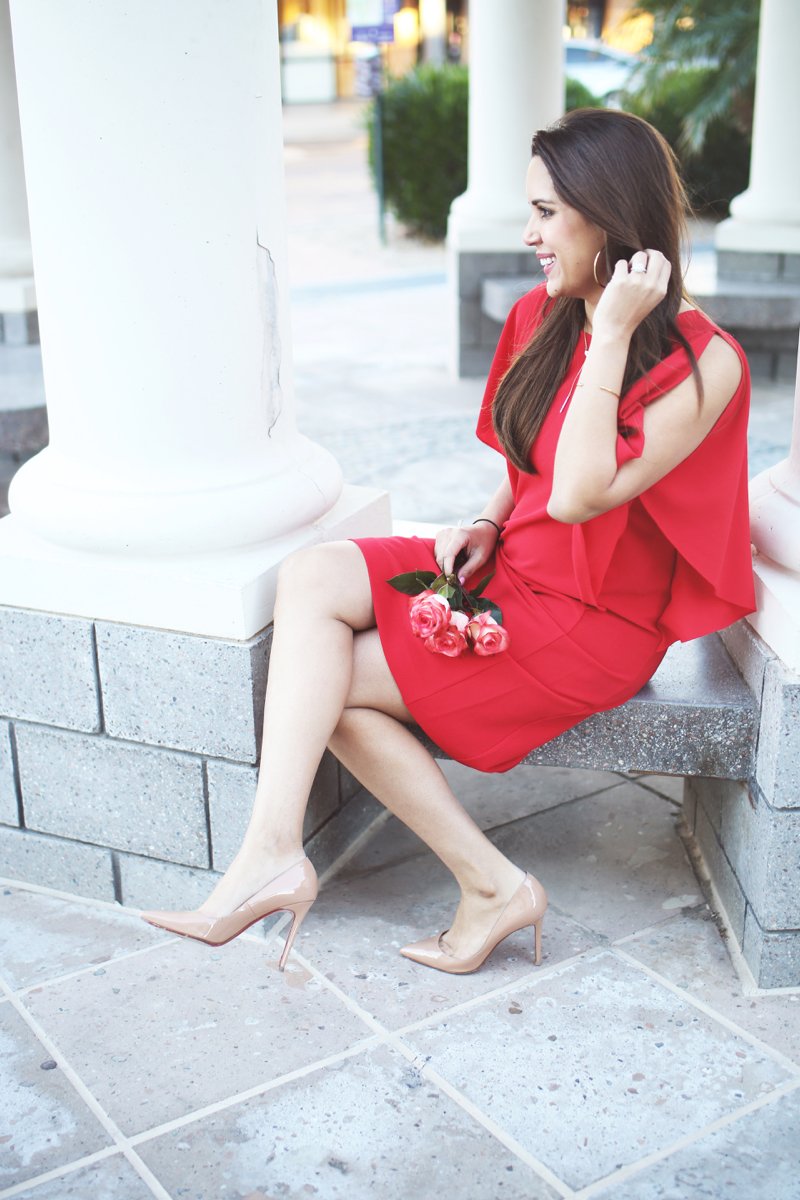 {Dress: Felicity & Coco//Shoes: Christian Louboutin (similar under $150)//Accessories:c/o Jetzy's Jewelry}
I'm not always one to slip on a red cocktail dress for Valentine's Day, but I love the fluttery sleeve of this Felicity & Coco dress, and it's such a steal at under $60! I paired it with my Christian Louboutin heels but also love these Sam Edeleman's that are under $120. Red and nude are a classic pairing and it's easy to accessorize this, too. You could do gold or silver, depending on your taste and skin tone.
This dress is forgiving in the waist, so it's easy to pull off on a lot of body types. The modest length and high neck makes it a great dress that could also be worn to a a summer wedding, work event or any random date night. Thinking of doing something more casual for Valentine's Day? Check out this look here and this year's gift guide.
Shop the Post

---
Are you heading out for Valentine's Day this year? What are your plans?