10 Must-Have Pieces From My Summer Amazon Fashion Haul
I'm so excited to finally share this summer Amazon fashion haul with you!
I ordered just a few pieces toward the end of June and finally a little try-on session to show you.
Like always, there were definitely a few misses so this is the best of the best! And, all of these pieces are under $30 so easy to update your wardrobe.
Summer Amazon Fashion Haul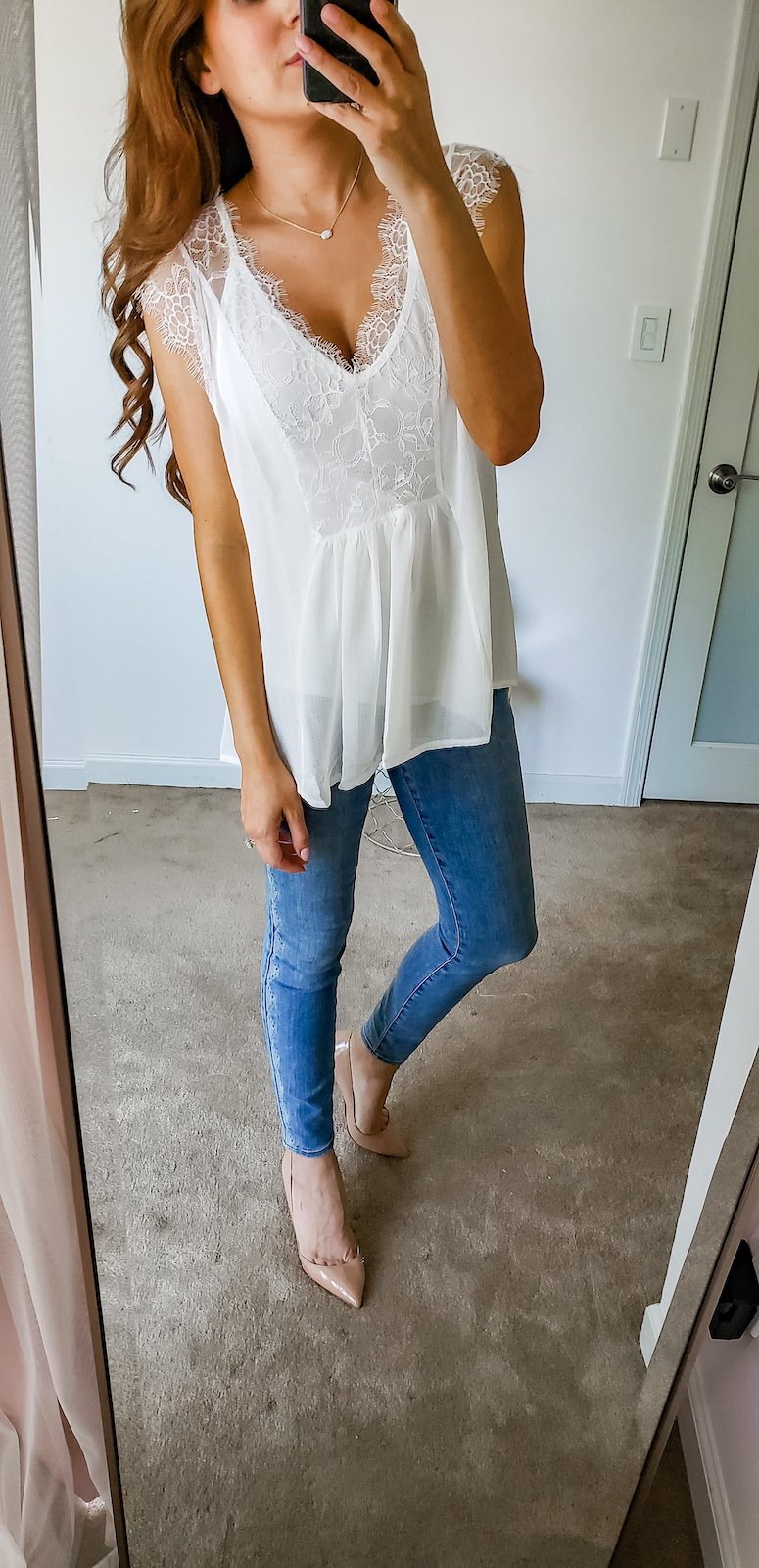 I am 100% obsessed with this white lace top (similar)! It's typically priced under $20 and comes in black, light grey and light green, too. Wearing size small.
---
RELATED: The Ultimate Summer Amazon Fashion Edit
---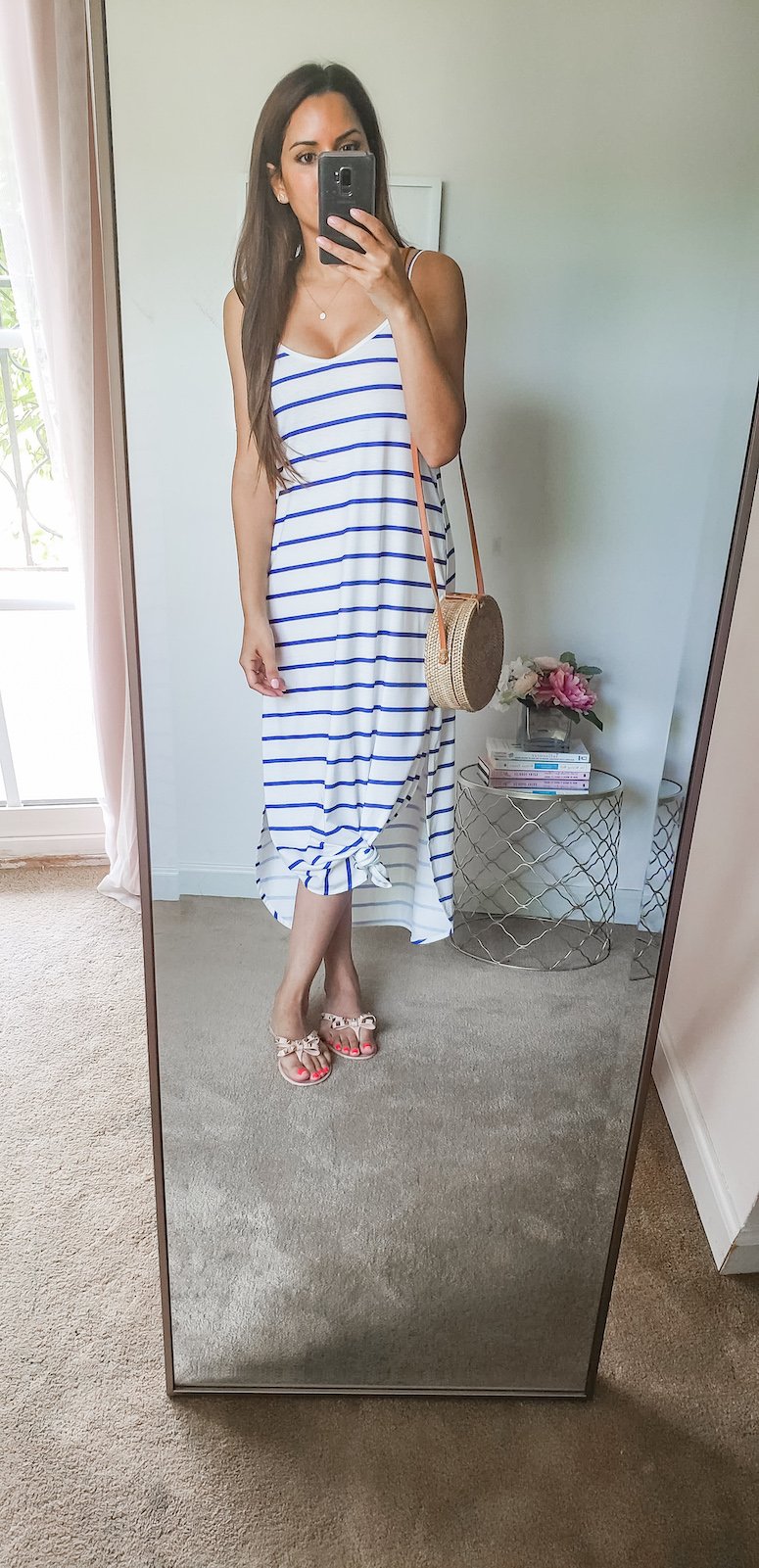 This dress comes in 12 colors and prints, and is so cute and comfy! You can tie it up like I did or wear it as-is. Wearing xs for reference, and it has pockets, too!!!
---
Don't have Amazon Prime yet? Get a FREE 30-day trial here.
---
I had been eyeing this tiered maxi dress for awhile and am so happy I finally ordered it! Sometimes stock runs low so keep an eye on it. It is quite lovely in person and fits so well. It looks way more expensive than it actually is!
There is a white one I wanted but that one was on backorder but the pink is so pretty, too. It comes in 7 colors and is under $30. This would look lovely at a bridal shower or wedding!
---
RELATED: The Best White Dresses from Amazon
---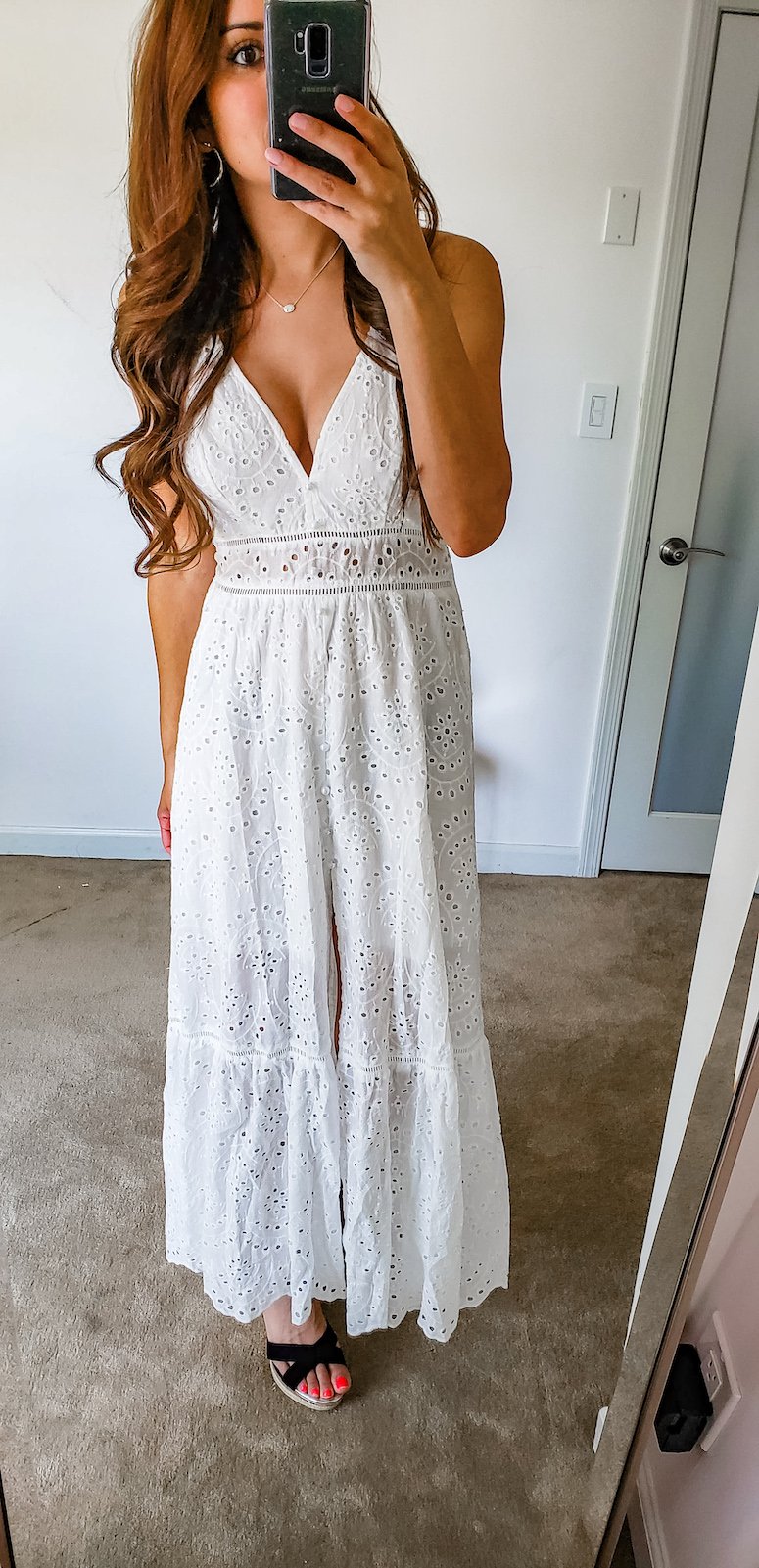 This white maxi dress also really surprised me! It has pretty pearl buttons down the front and a slit in the center that goes about mid-thigh.
---
RELATED: Amazon Spring Try-On Haul: The Best Pieces of the Season!
---
It's also lined underneath and comes in pink, too! Not bad for under $30. I'm wearing a size small.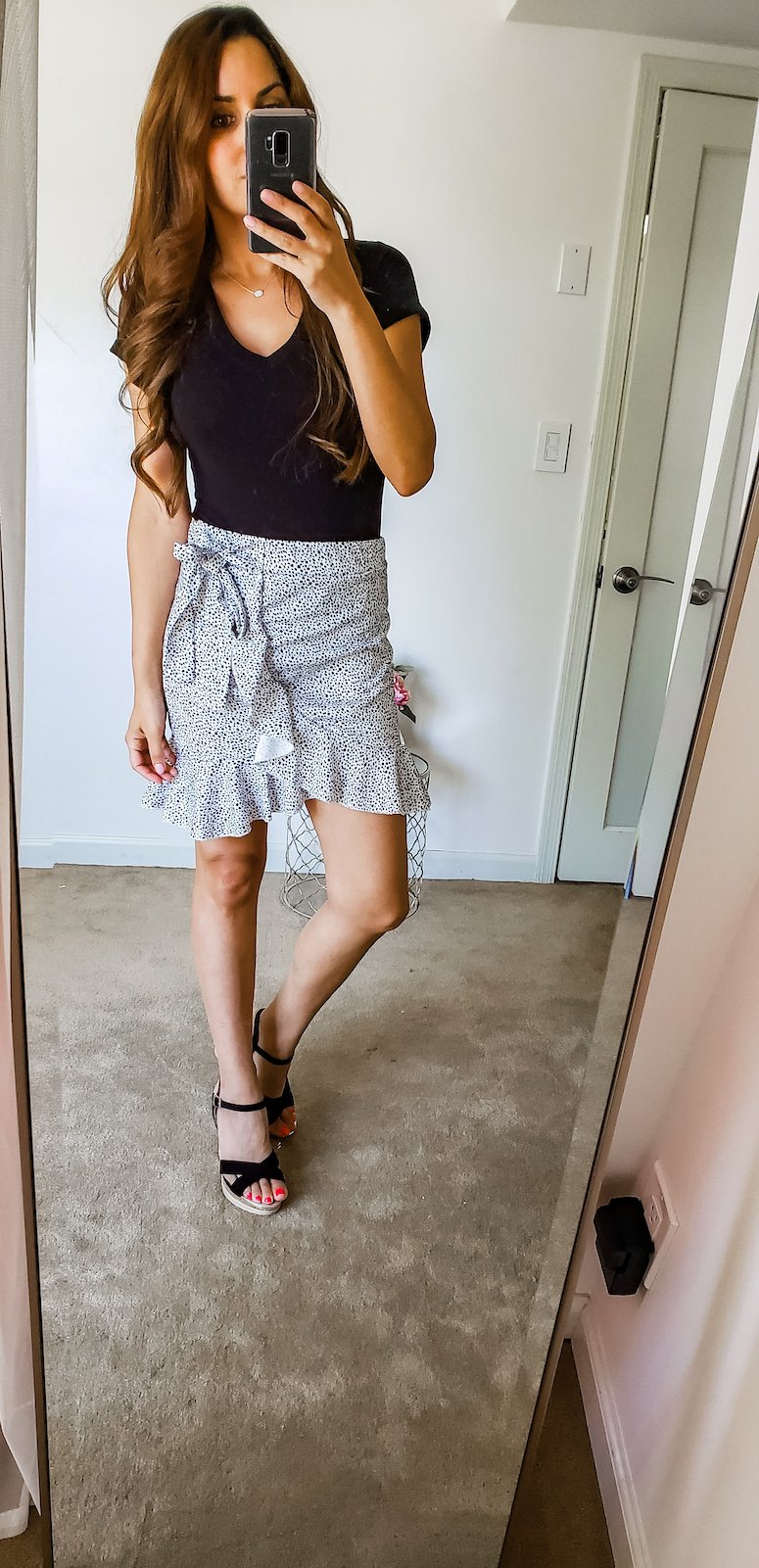 This is absolutely the most adorable skirt! You could wear it with a tank, tee or a bodysuit like mine (also Amazon). It fits so well and it comes in 17 prints! I may order another as I can see myself wearing this all summer long, especially for less than $20 bucks.
Want to see all of my summer Amazon fashion finds in one place? Click here to see every summer try-on haul!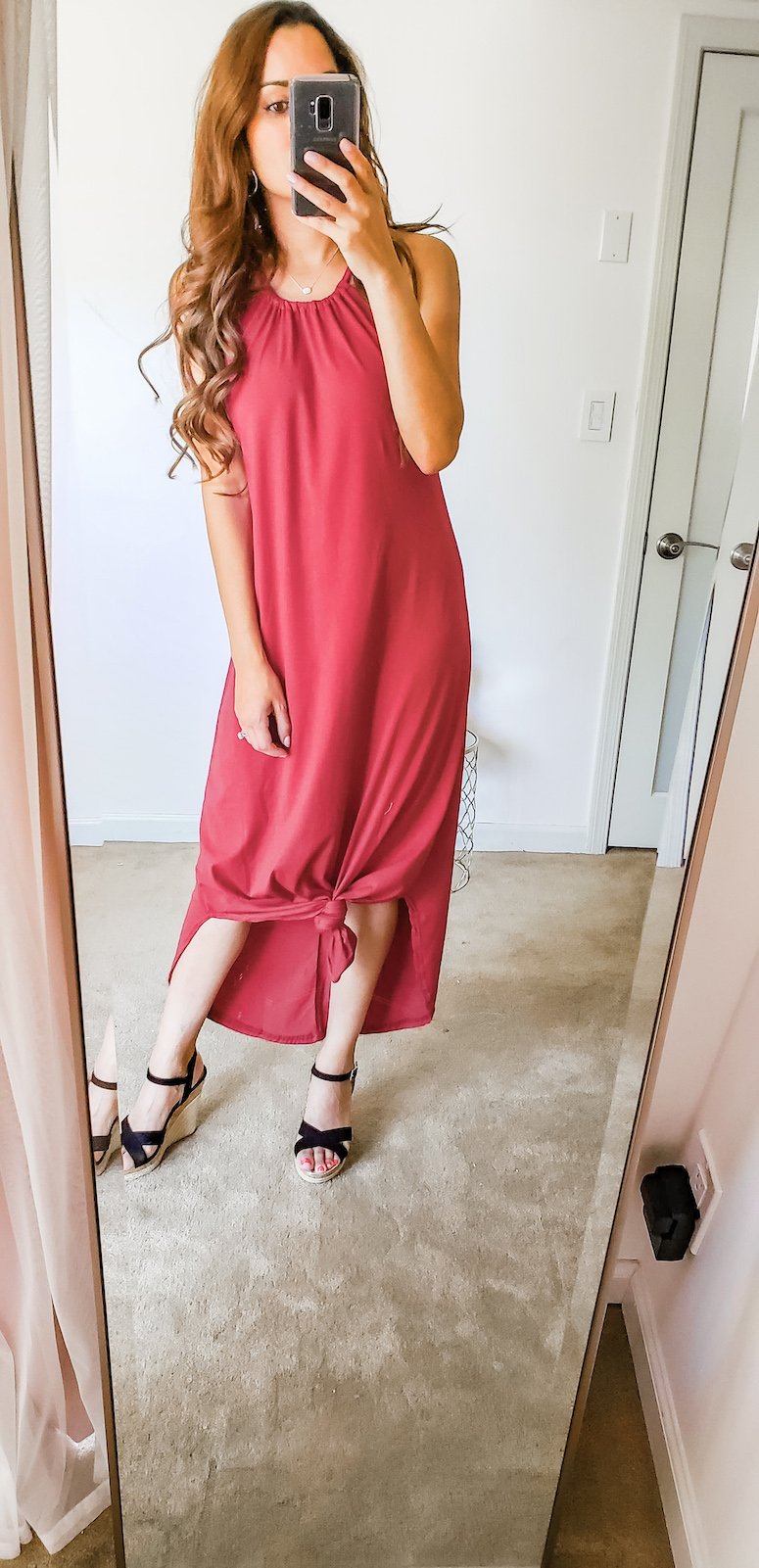 I ended up returning this dress because the material is a bit rougher than I like, but my friend loved it so much she insisted I had to show it! And she said that kind of thing doesn't bother her.
It IS darling for summer. You can wear it knotted or not and it has a cute halter neck. This one comes in 5 colors!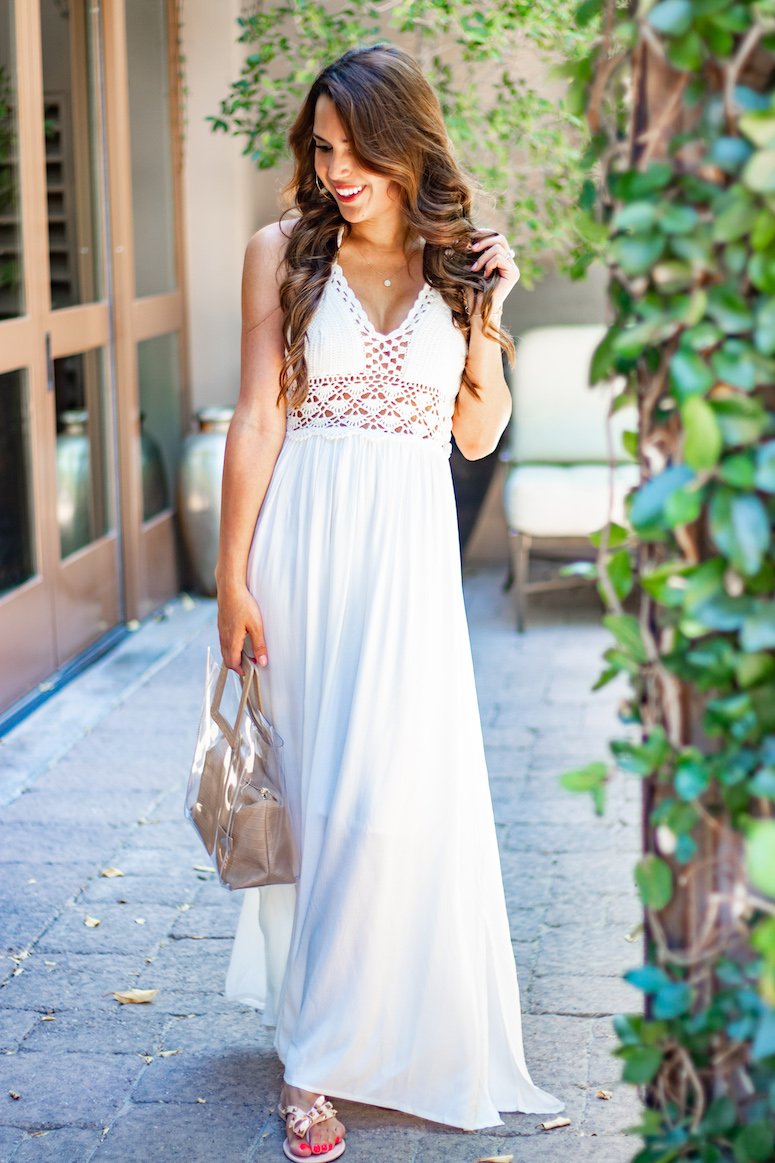 I ended up wearing this white crochet dress for a pool day at the spa for my birthday and it was a perfect pick! This is a fab dress for the pool or beach and the crochet detail is so pretty. It is lined to the knees so it's not very see-through. Wearing XS.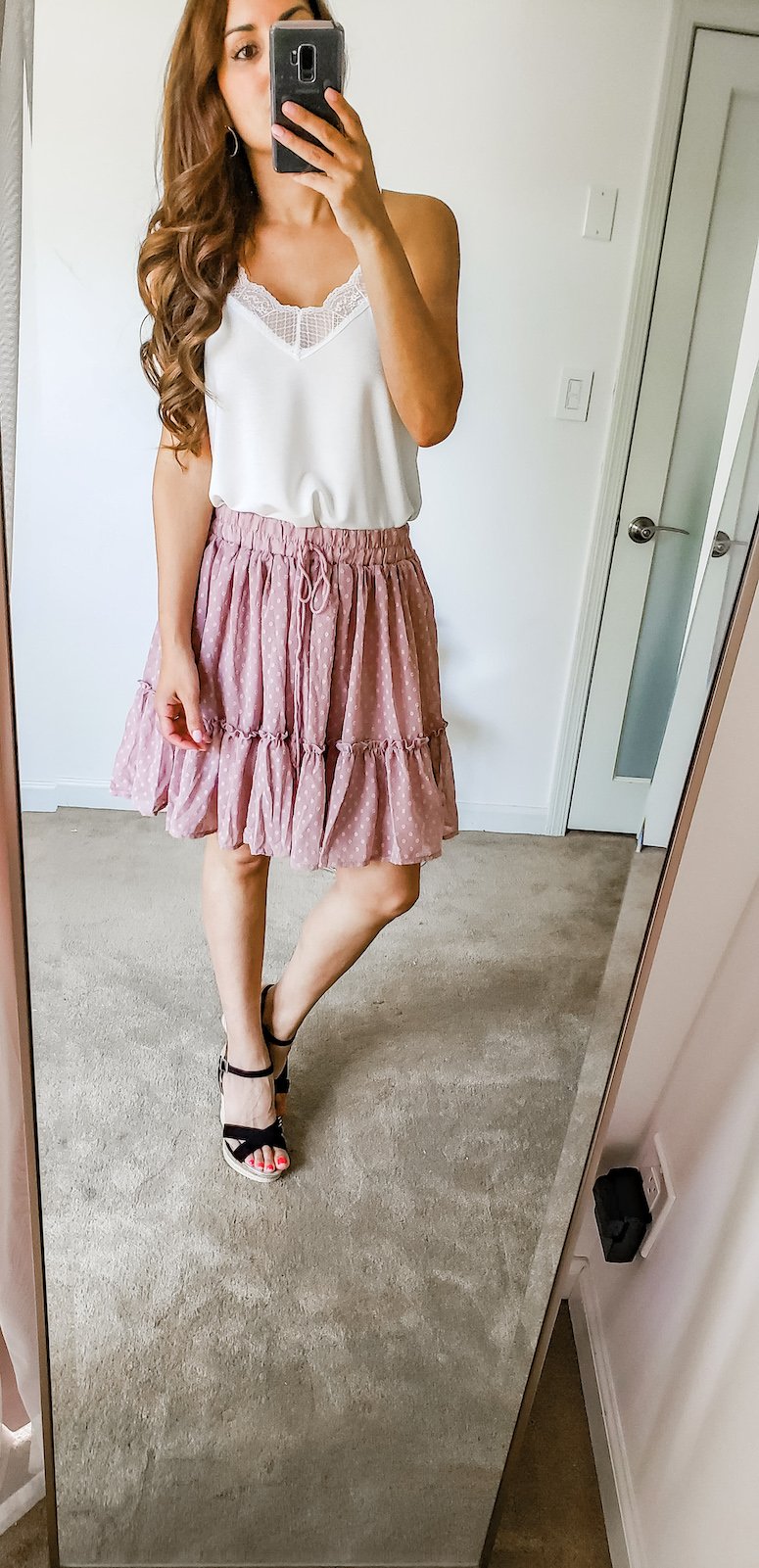 Another cute skirt FTW! This pretty pink skirt and the white lace cami I paired it with are both from Amazon. The skirt is under $17 and the cami also comes in 16 other colors including animal print. Cami is size small, skirt is size 4.
---
RELATED: Spring Amazon Try-on & Must-Haves
---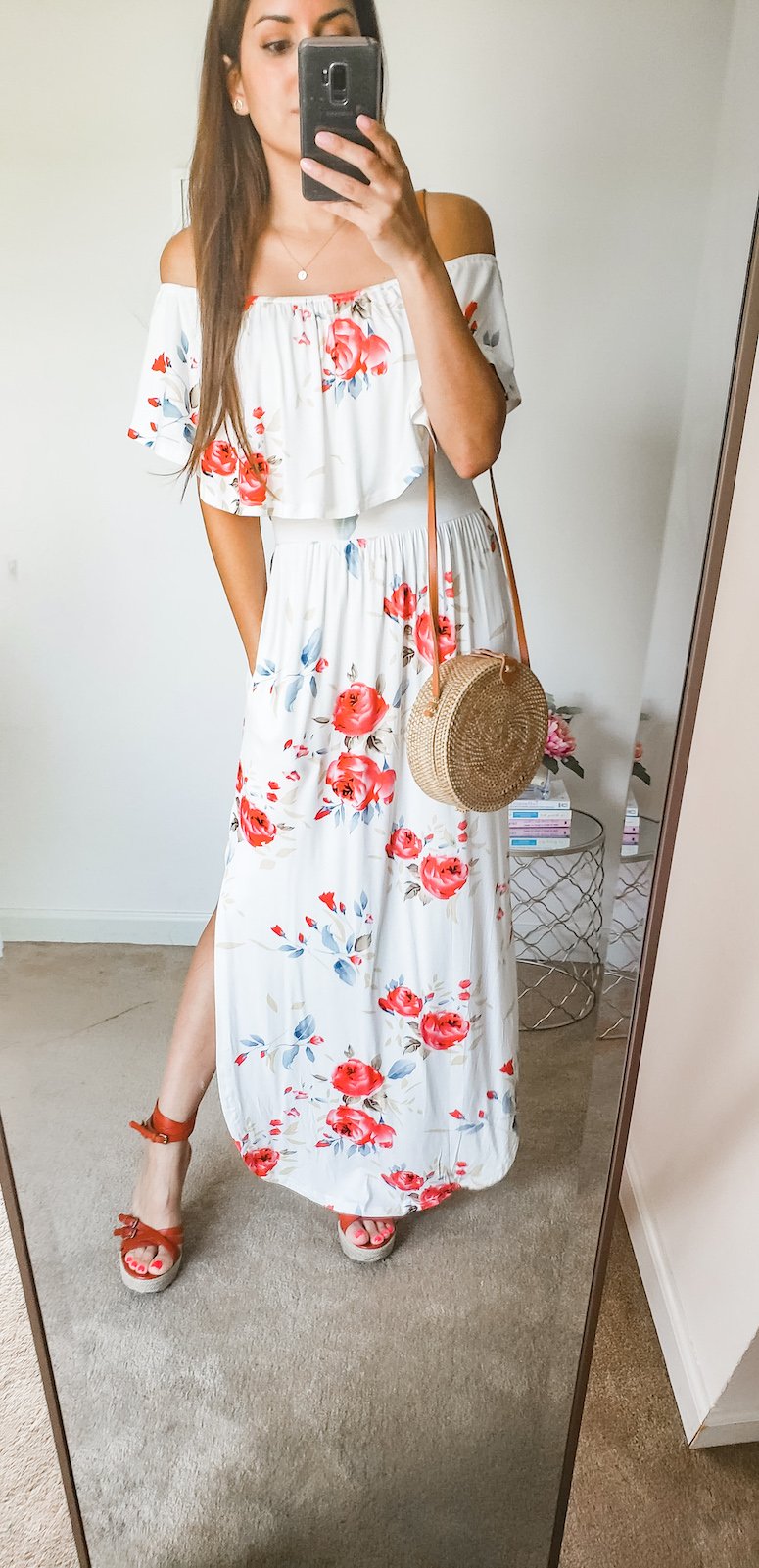 I almost didn't order this one because I was unsure of the print, but am so happy I did!
The material is nice and soft and it has pockets, which I love. It's not see-through and 12 print and solid-color options. Mine is XS.
Like this post? Pin me, please!