A lot of you may know that for the past few weeks, we've been busy renovating a house in Old Town Scottsdale. Now when hubby and I purchased said house, I knew we were gutting it. I did not realize, however, gutting it meant down to the studs!
If you follow me on Instagram you've probably seen part of the transformation already. And I'm excited to share a bit of it with you guys here. I'm no interior designer or home expert by any means, but it's been a fun and stressful project, to say the least. Plus, there's some pretty big takeaway we've learned throughout the way.
My biggest concern from the get-go was picking out the right paint colors. Your interior paint, after all, really makes a huge difference in your home. And for that, we enlisted the help of Ellinor Ellefson of Elle Interiors to help out. She's been featured in HGTV, Phoenix Home & Garden and received the "Best of Houzz 2013" award in the category "Customer satisfaction and design."
For the main color to be used throughout the whole house, my request was grey, but not too grey. "Grey is the new beige", she said and I couldn't agree more. But it's not without its obstacles: I wanted our home to feel modern yet still welcoming. Clean, but not hospital stark. Here was some of my inspiration and the paint color we chose:
For the dining room, I wanted something that still flowed with the main color of the home but felt separate in a way. I also wanted something that would match with the much more bold and dramatic space I envisioned this room would someday become.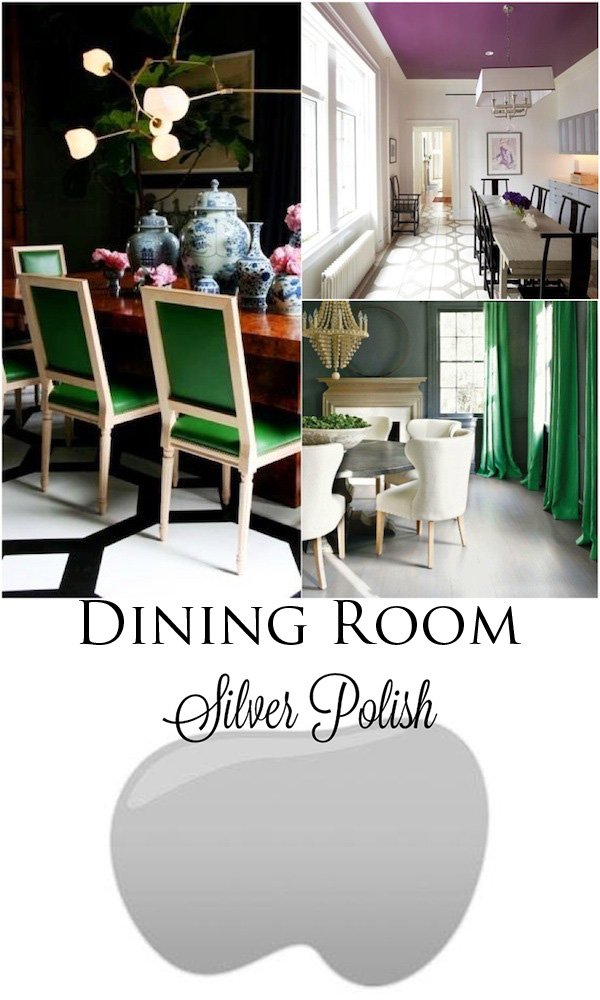 Our Master Suite was a totally different story. As much as I love the cool greys, dark woods and contemporary feel of a home, I wanted our bedroom to feel warm and welcoming. A place that's soft, embracing and peaceful.Vanilla may at first sound bland, but when layered in lots of beautiful textures, I think it's quite lovely.
Picking the right paint color truly makes a world of difference and definitely lays the groundwork on picking out the rest of the items for your home renos!
For more of our House Renovations, check out our Kitchen Transformation.
For constant style and beauty chatter, connect with me on Facebook, Twitter and Pinterest, too.
*Please note, the images used were solely for inspiration of paint color options and may or may not reflect the actual color in the photo.