Holiday entertaining is fun, but can be stressful. And after having thrown more than a few parties around here, I've got some holiday entertaining secrets to survive your soiree in style, and stress-free. Let's pop that bubbly and have some fun with friends and family!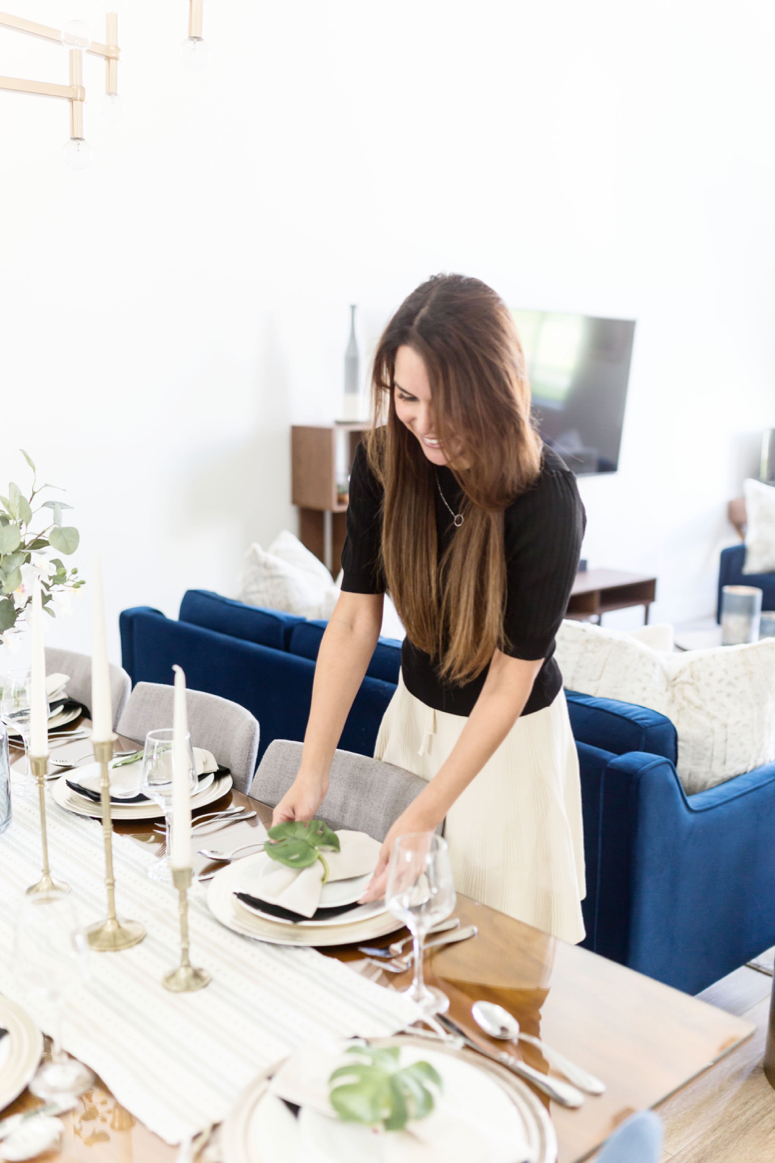 Holiday Entertaining Secrets
Make A List…And Check it Twice!
My No. 1 holiday entertaining secret comes down to one thing: great planning.
If you're making a new recipe, make sure to double check your pantry and fridge for all of the ingredients. And don't tackle more than two new recipes; a big party is not the day to try your hand at a bunch of new things in the kitchen!
This free entertaining checklist will help keep you organized. I also like the iPad app Paprika to keep my recipes organized.
Stage Things in Advance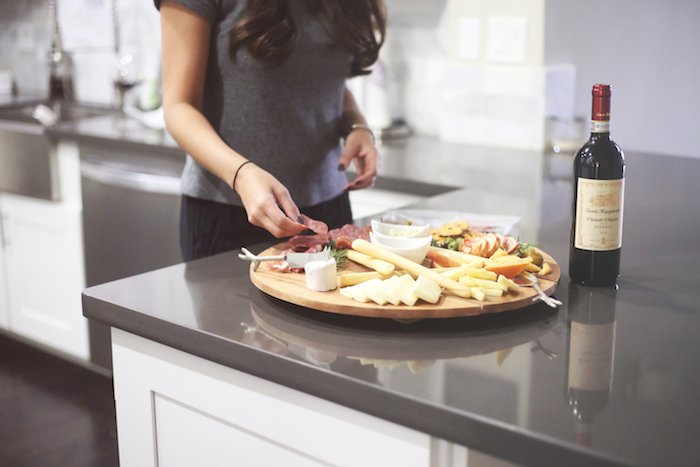 My husband hates when I do this but it makes a huge difference: stage your tables in advance. This means your bar, dessert table, anywhere you will be serving food and drinks. It helps to visually see everything laid out so you'll know if you need to go out and buy a bowl for your green beans now rather than 5 minutes before your guests arrive.
---
RELATED: Black, White & Gold Dinner Party
---
Some of My Favorite Serving Dishes

Plan Oven Time
Don't plan a bunch of meals with overlapping oven time and instead, have some ready-made sides and make ahead dishes on your list.
Your guests want to mingle with you and you won't be able to enjoy the fete and have fun if you're a stressed-out hot mess in the kitchen all night!
Not everything has to be homemade; strike a balance with pre-made or catered items and some star dishes you make yourself.
---
RELATED: Easy Last-Minute Holiday Entertaining Tips
---
My Must-Have Kitchen Tools

Consider Your Spaces
Part of what makes a party successful or not is your guests having fun and mingling with each other, so consider your home layout and where you want people to congregate.
Separate your food and drinks so there's not a bottleneck of traffic and if you don't want people in a certain room, don't decorate it!
People tend to congregate around the alcohol (and in the kitchen) so be thoughtful of these spaces.
Buy Extra Booze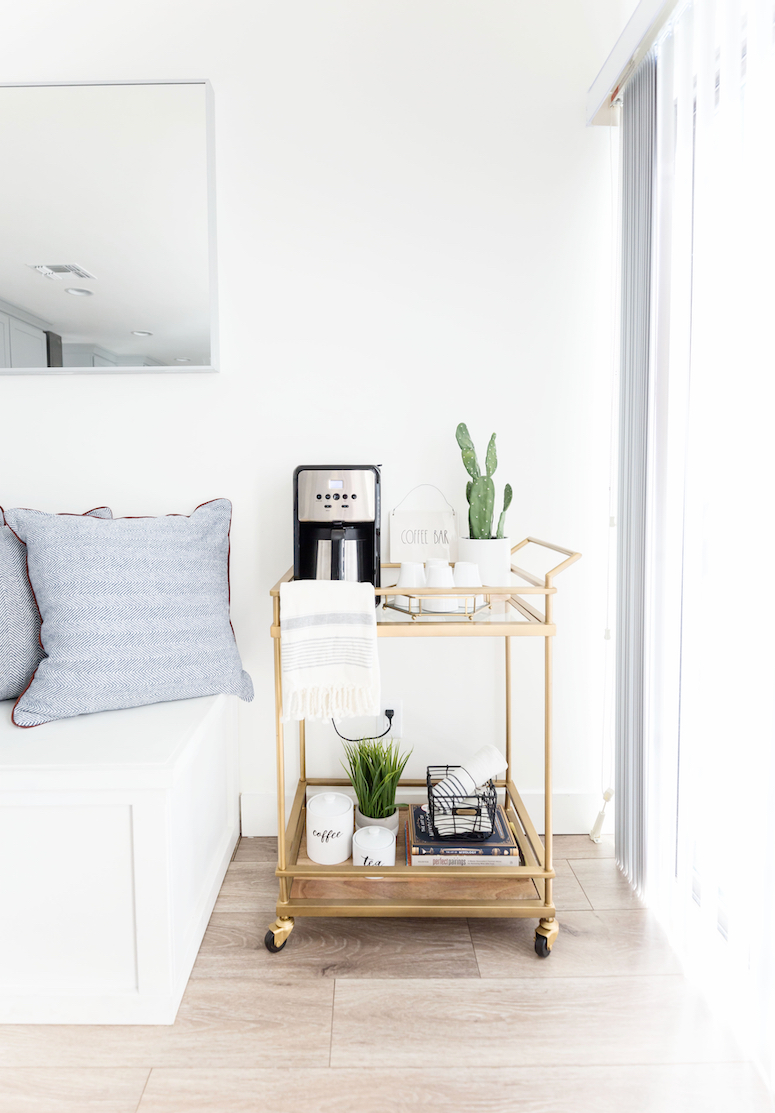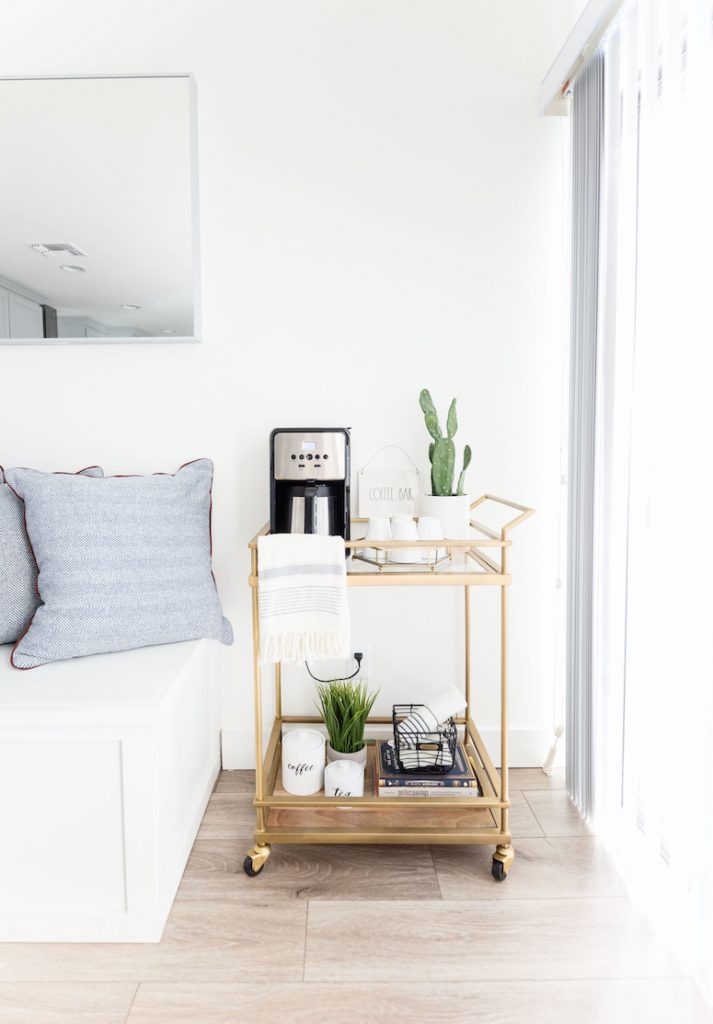 Speaking of alcohol, more is more. If you run out of something or dinner is running late, extra booze will keep everyone happy. But you don't have to overdo it either; pick one signature drink and some wine options that will pair well with the meal. There is no rule that a fully stocked bar is necessary!
Essential Barware

What are your holiday entertaining secrets? Are you throwing a holiday party this year? 
EXPLORE MORE IN ENTERTAINING