Easy Last Minute Holiday Entertaining Tips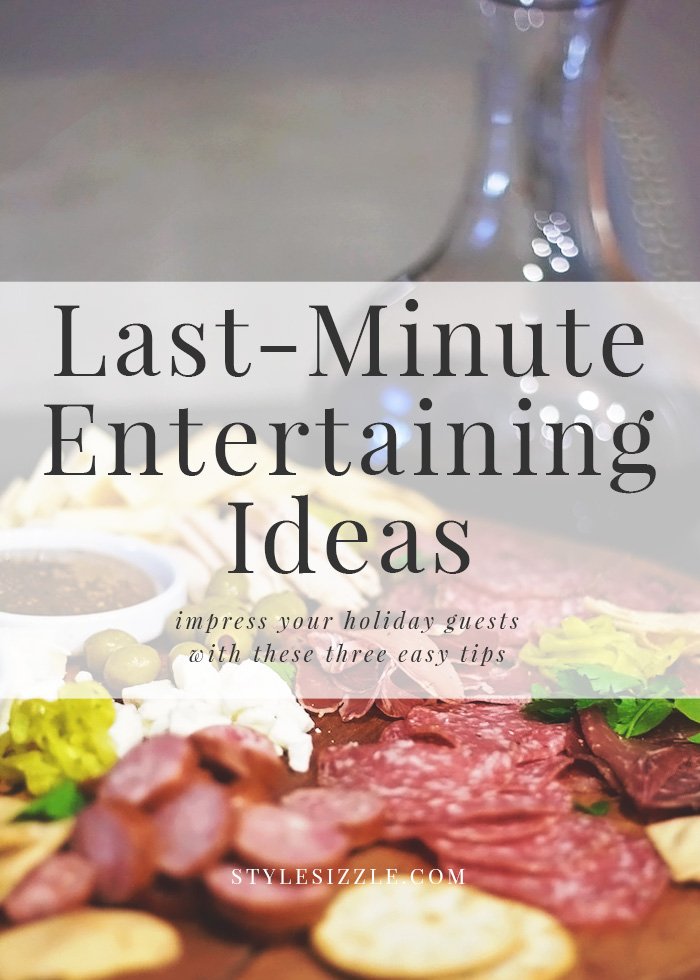 We love to entertain. We might be homebodies at times, but that also means we absolutely love welcoming people into our home. And with the holidays here, that means being ready for some easy, last-minute holiday entertaining!
I can't tell you how many times I've had a friend text me during the holidays saying they suddenly have some free time to drop by for a visit. I would hate to say "no" because I'm not ready, because I know it's all about taking advantage of the moment! I may not have my house super clean 24/7, but I do have three ways you can easily be ready for some last-minute holiday entertaining.
Easy Last Minute Holiday Entertaining Tips
Keep the Table Dressed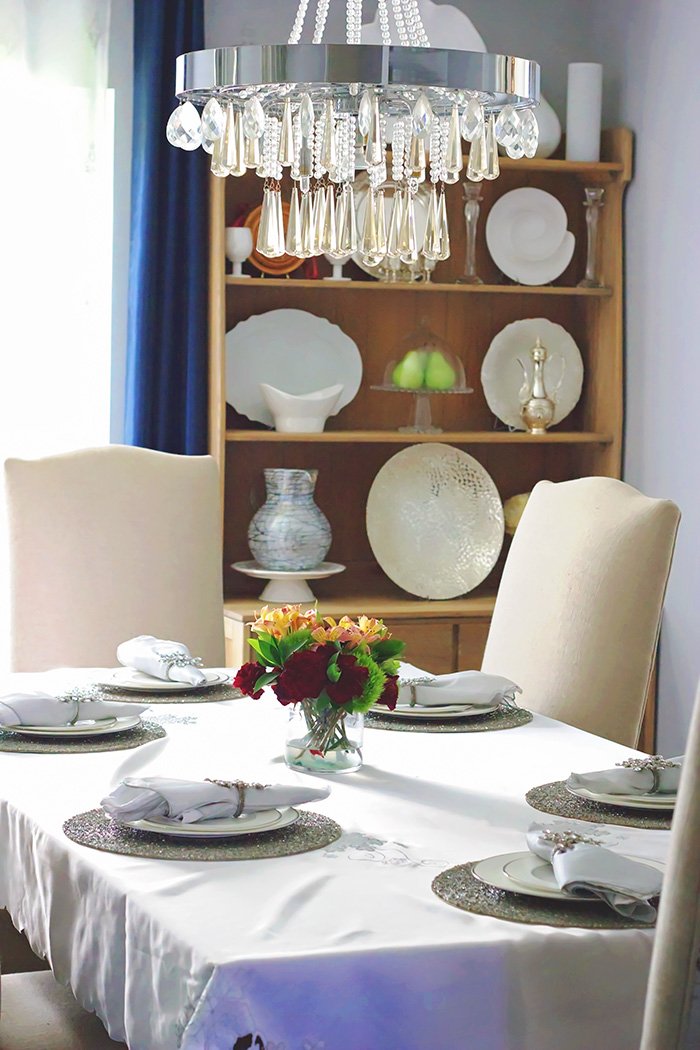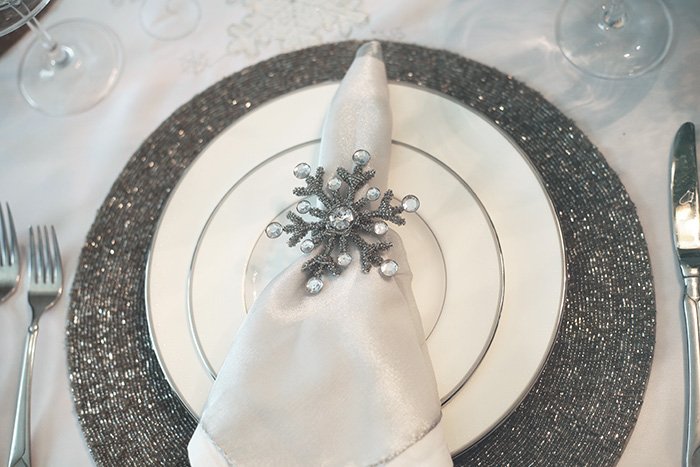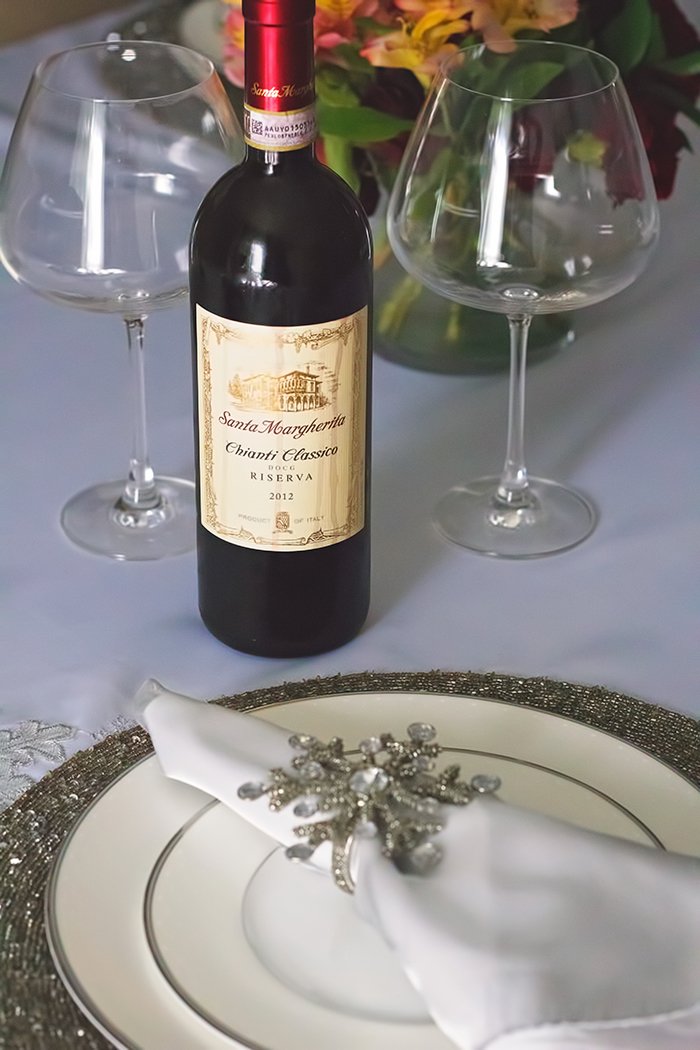 Part of decorating our home during the holidays means dressing our table, too. And yes, I keep it dressed during the holiday season! It makes the room so much prettier, it's always ready for last-minute holiday guests and it's just plain festive.
Keep it simple with your holiday tablescape; I use white linens and my wedding China.
If you don't have fresh flowers that you swap out on a weekly basis, get yourself a lovely holiday centerpiece that will accent your table. I keep things festive and clean with a white and silver tablescape.
Always Stock Wine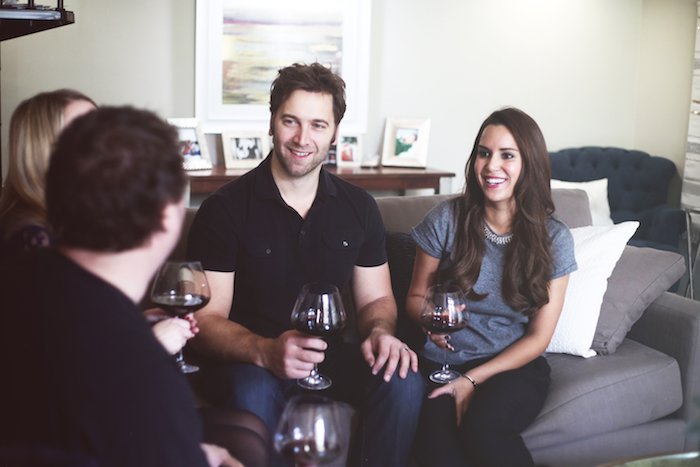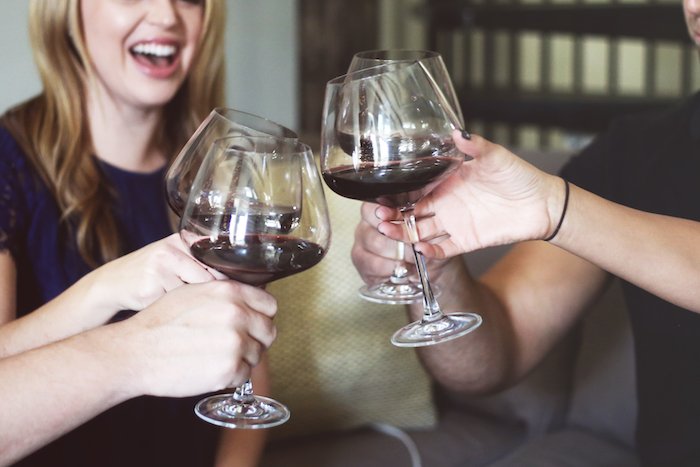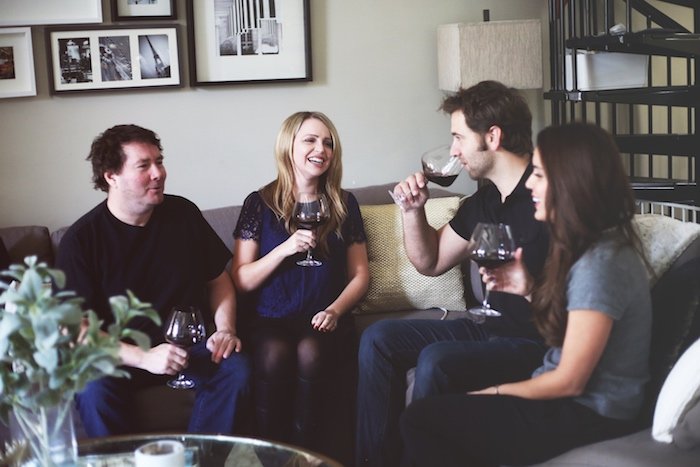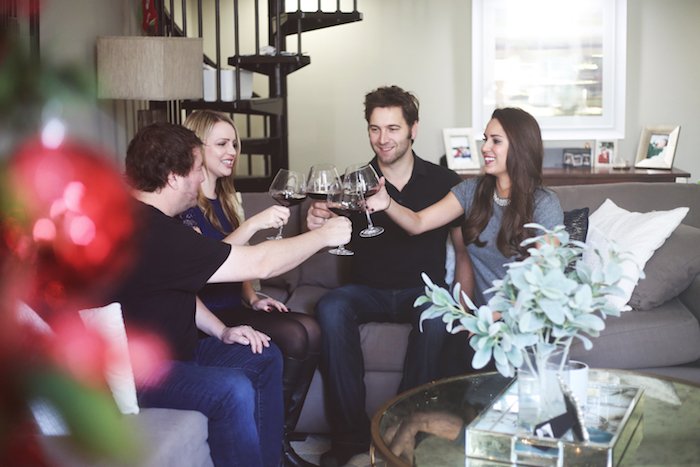 Rule No. 1 about always being ready for guests: always, always have wine! We never leave our wine fridge empty in case anyone wants to drop by last minute, and always have a good red and a good white in stock.
A quality wine is an absolute must. To us, it's super important to send our guests the message that they're more than welcome in our home and we cherish our time spent with them. It's a great way to enjoy a bit of everyday elegance together.
Throw Together a Charcuterie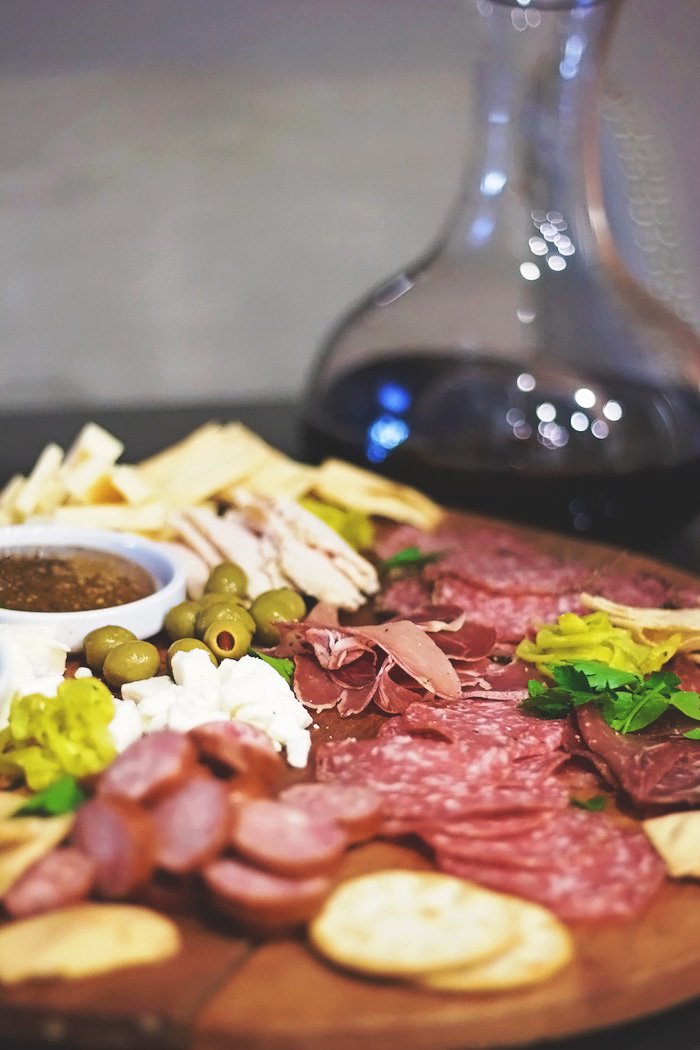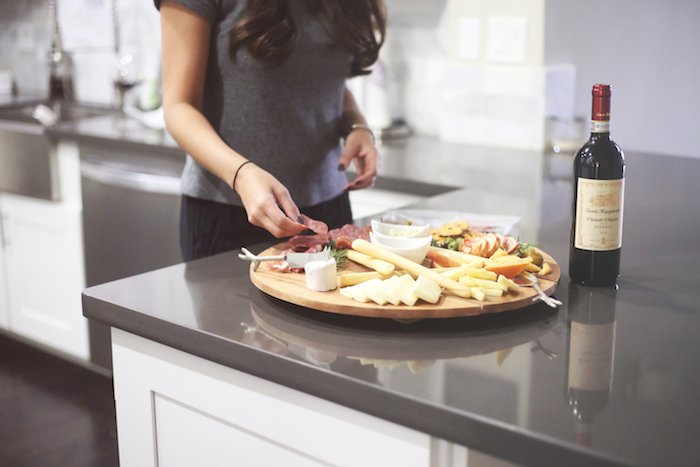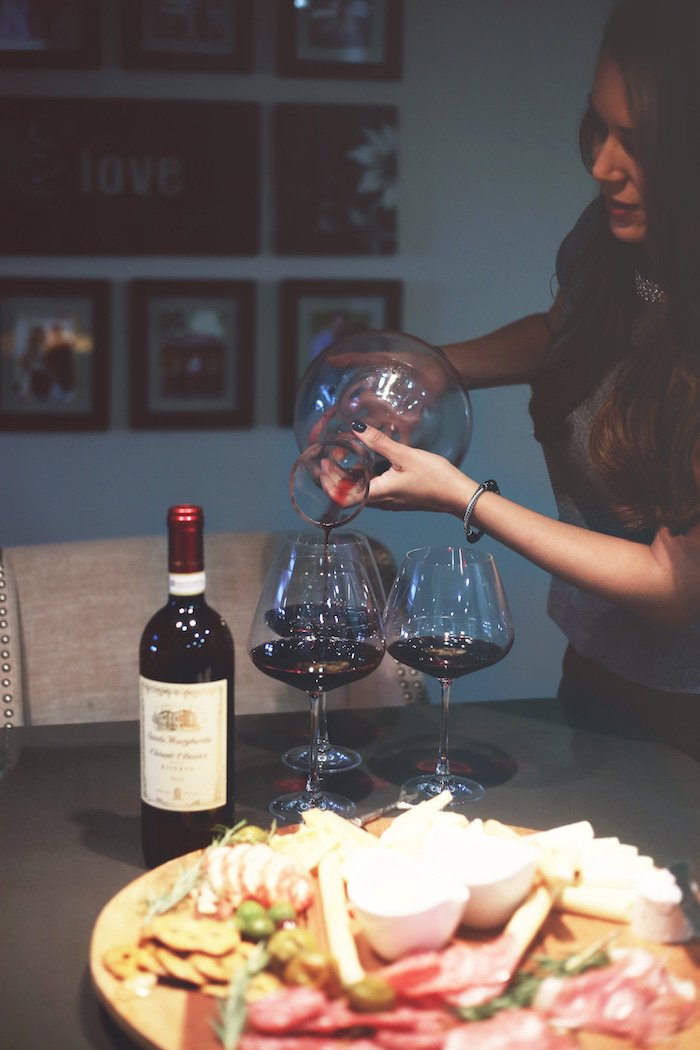 So your table is dressed and your guests have some wine, but what about something to nibble on? Throwing together a charcuterie board is one of the easiest ways to impress last-minute holiday guests.
We typically have a lot of these ingredients in our fridge already and make these boards at home fairly often. But if you don't, that can be fixed with a quick trip to the grocery store.
A charcuterie board always looks elegant and provides something guests can graze on. Plus, a charcuterie board is the perfect pairing for wine!
A great wine and light bites are the perfect way to keep the conversation going. It's not as formal as a sit-down meal but helps satiate grumbling tummies. I've really found that small bites–and keeping those wine glasses full–are the perfect combination for entertaining with ease.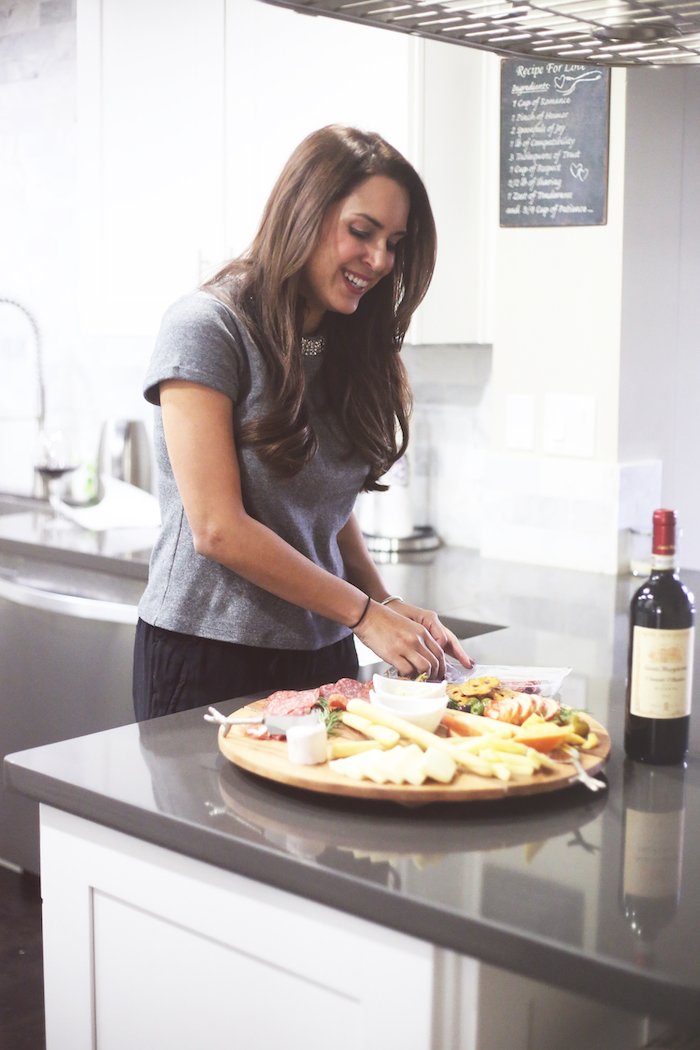 There are dozens of gorgeous over-the-top charcuterie board ideas on Pinterest, but you can totally keep it simple.
Choose at least three cheeses: A hard cheese, a soft cheese and a semi-soft cheese. Then, add a variety of meats, a few crackers and garnish with fresh herbs you may have left over like rosemary or basil. Then, pile it on to that board! The more, the merrier.
My husband actually loves putting together charcuterie boards for our party guests and we always end up with plenty leftover to snack on during the week and then unwind alone together. With that glass of wine, of course. We have to celebrate a job well done.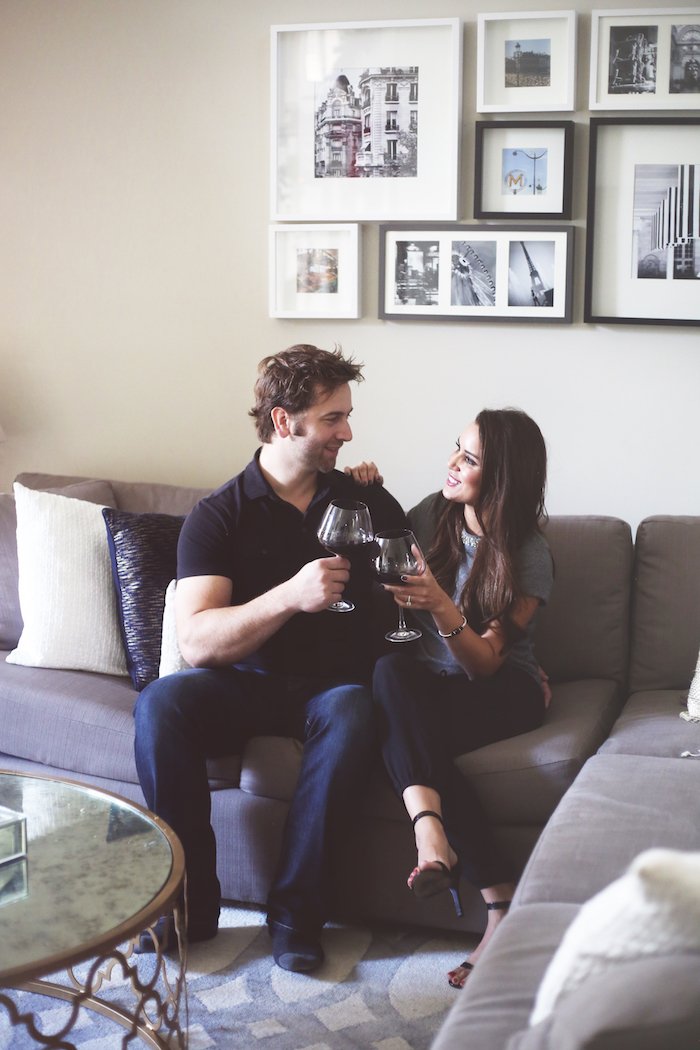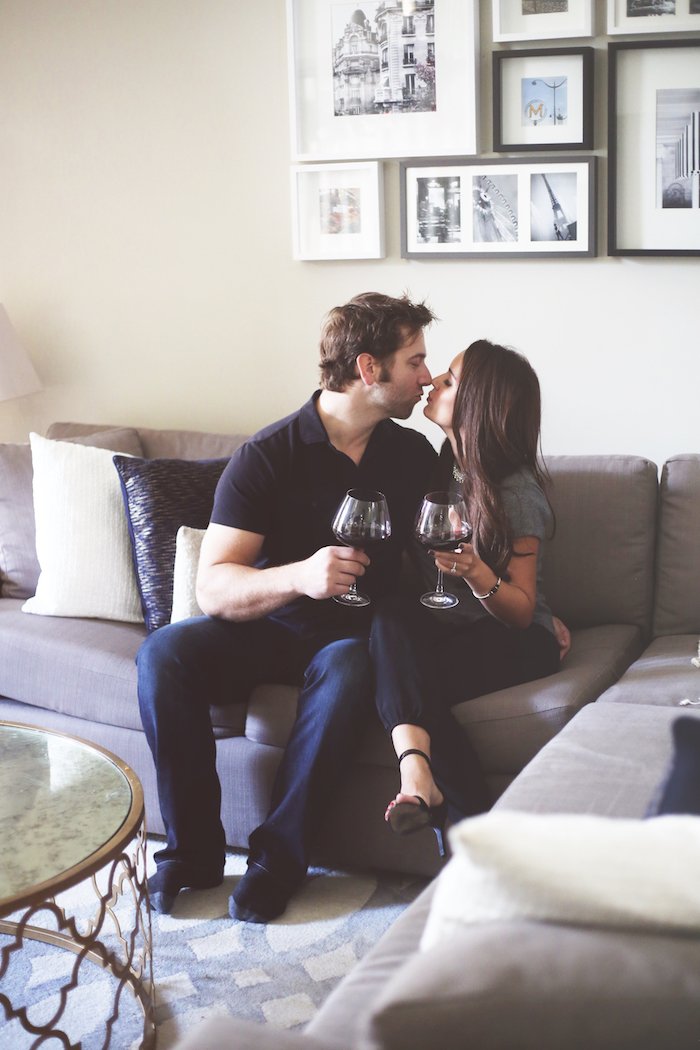 If you keep your table dressed, put together a charcuterie board and always have a good wine stocked, you'll always be prepared and ready to impress those last-minute holiday guests.
What are your tips for last-minute holiday entertaining?
EXPLORE MORE IN ENTERTAINING