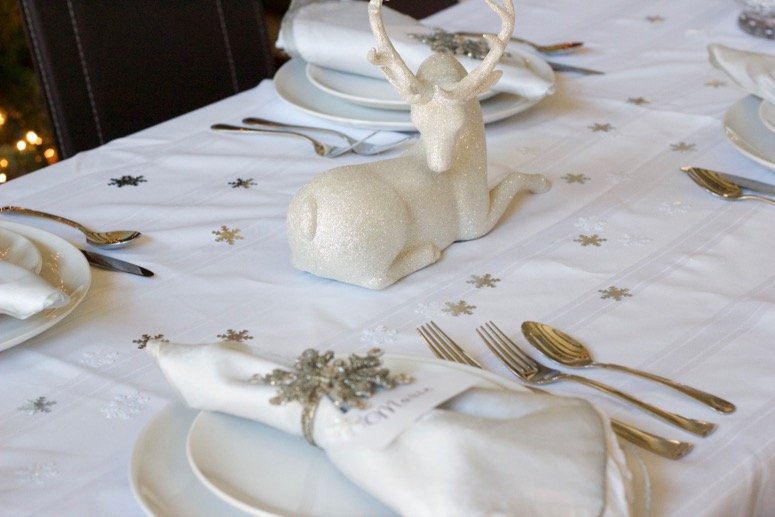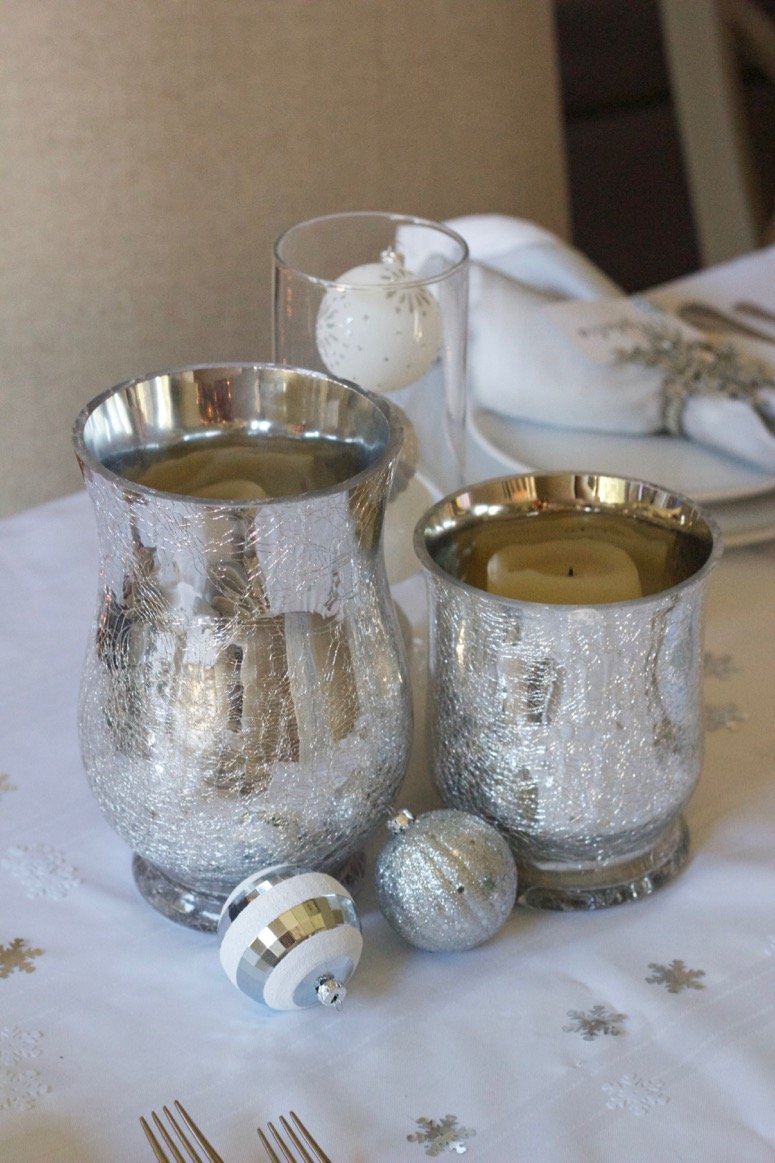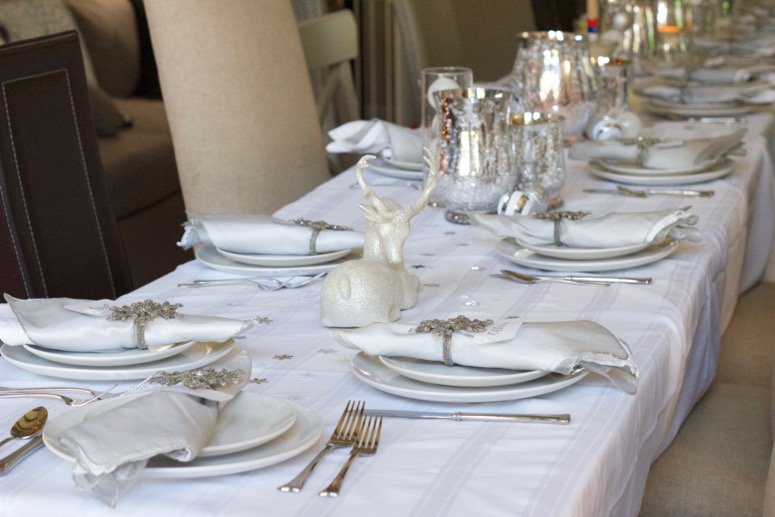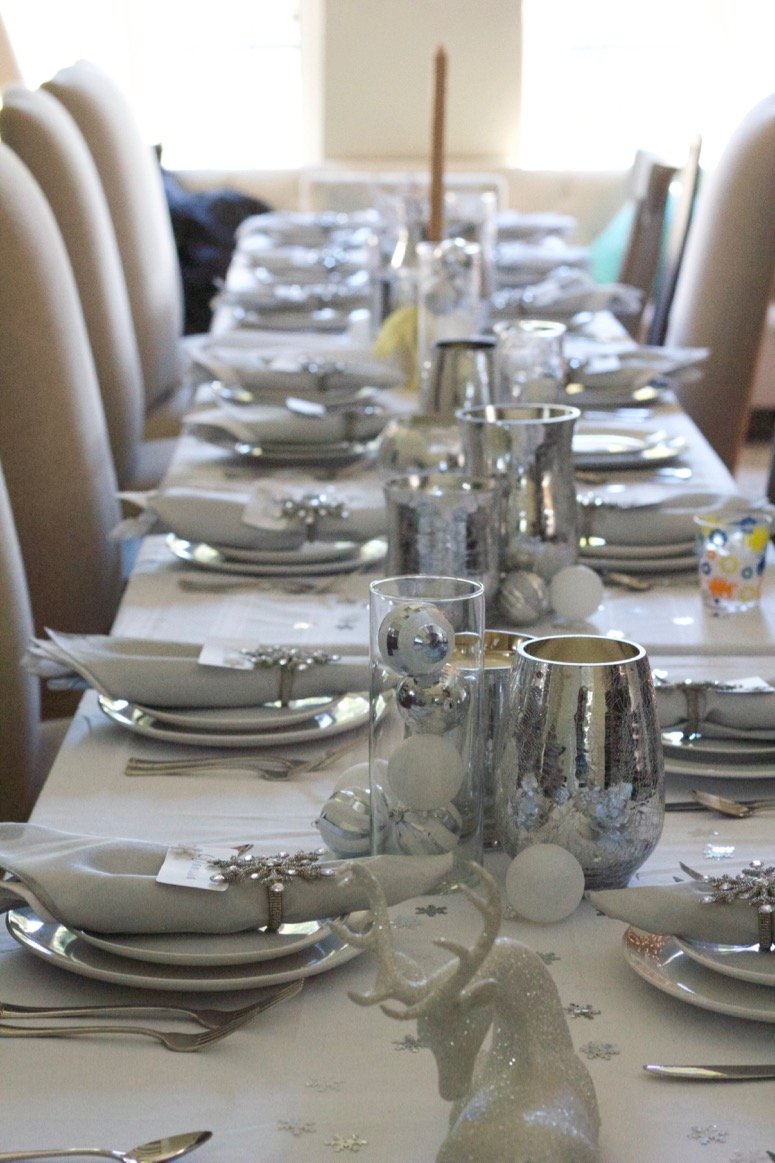 Table for 25 anyone? Why yes, yes we can. Please, step inside our home for a peek at our 2016 Slava! Not sure what a Slava is all about? I'm sharing details at the end of this post.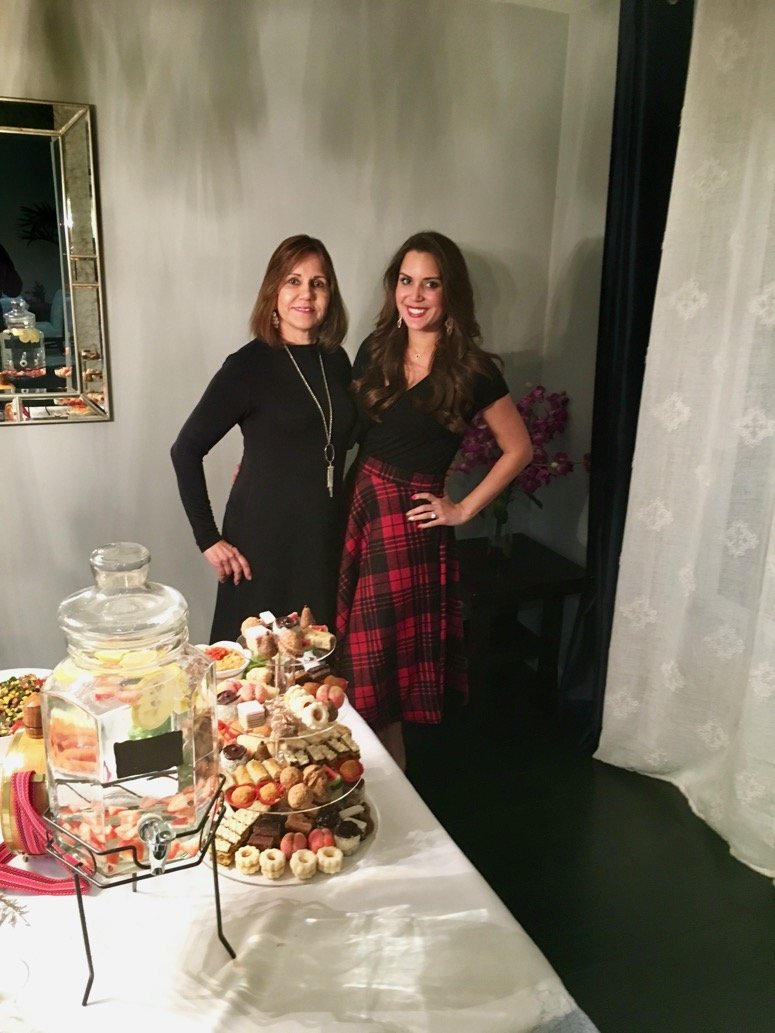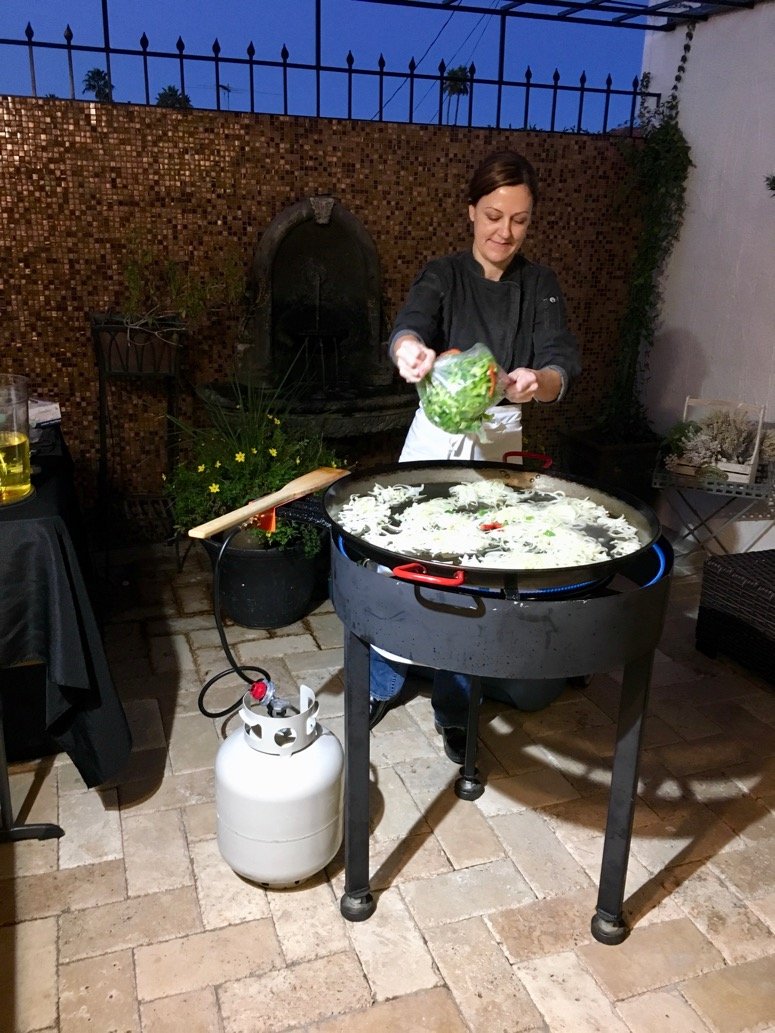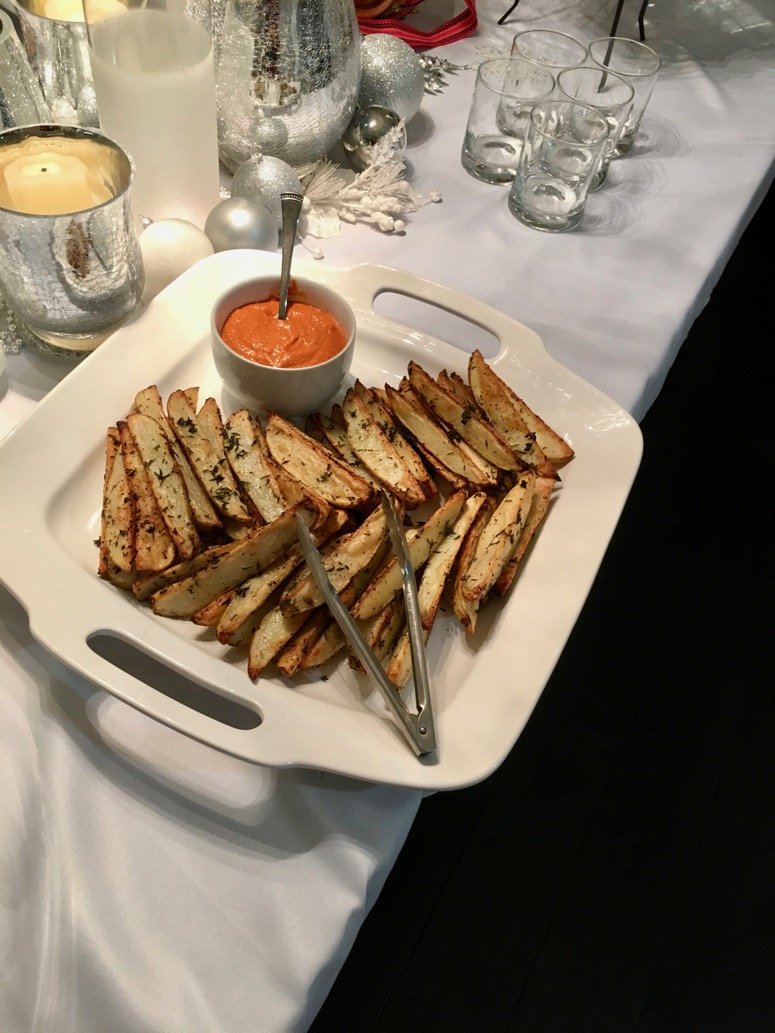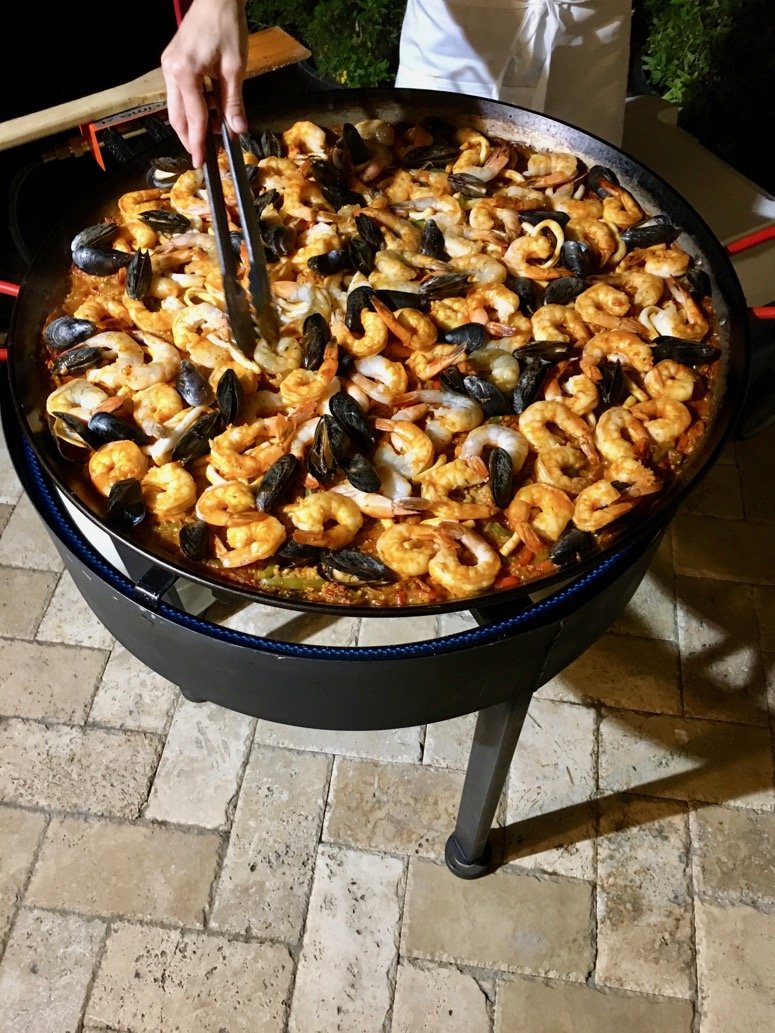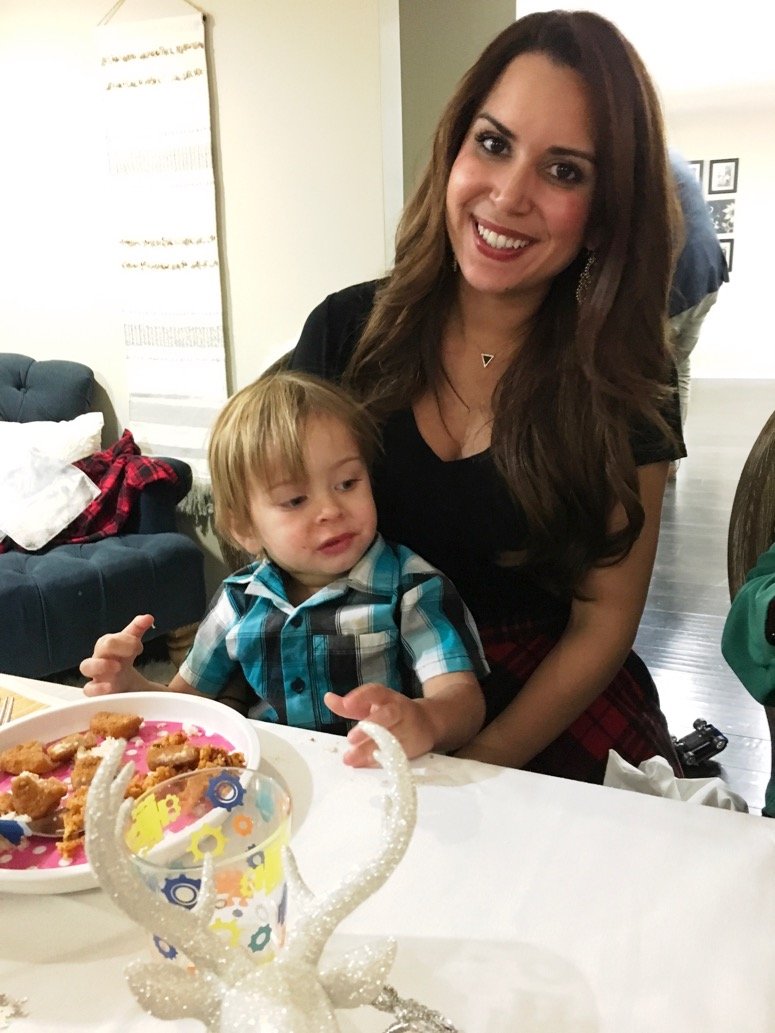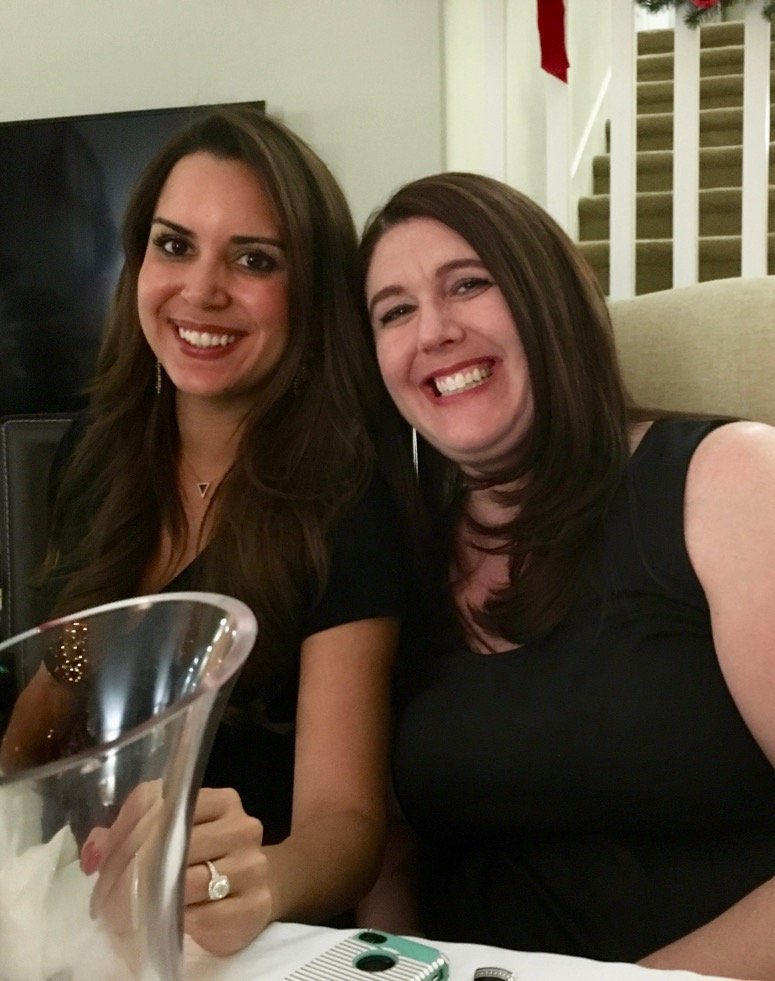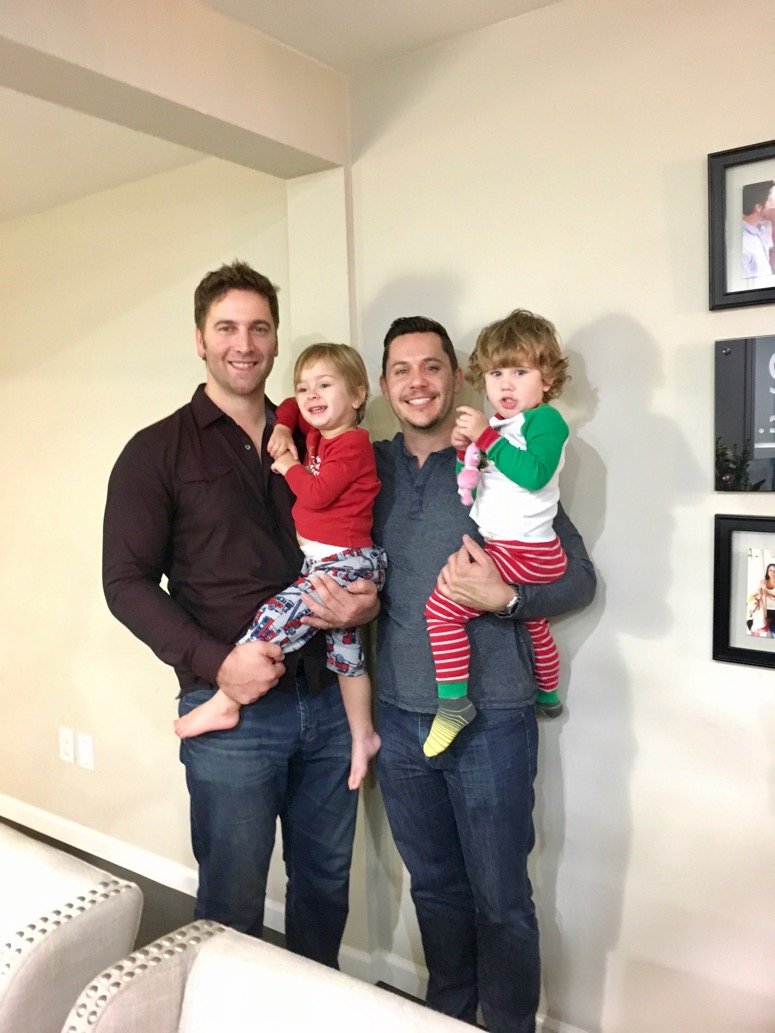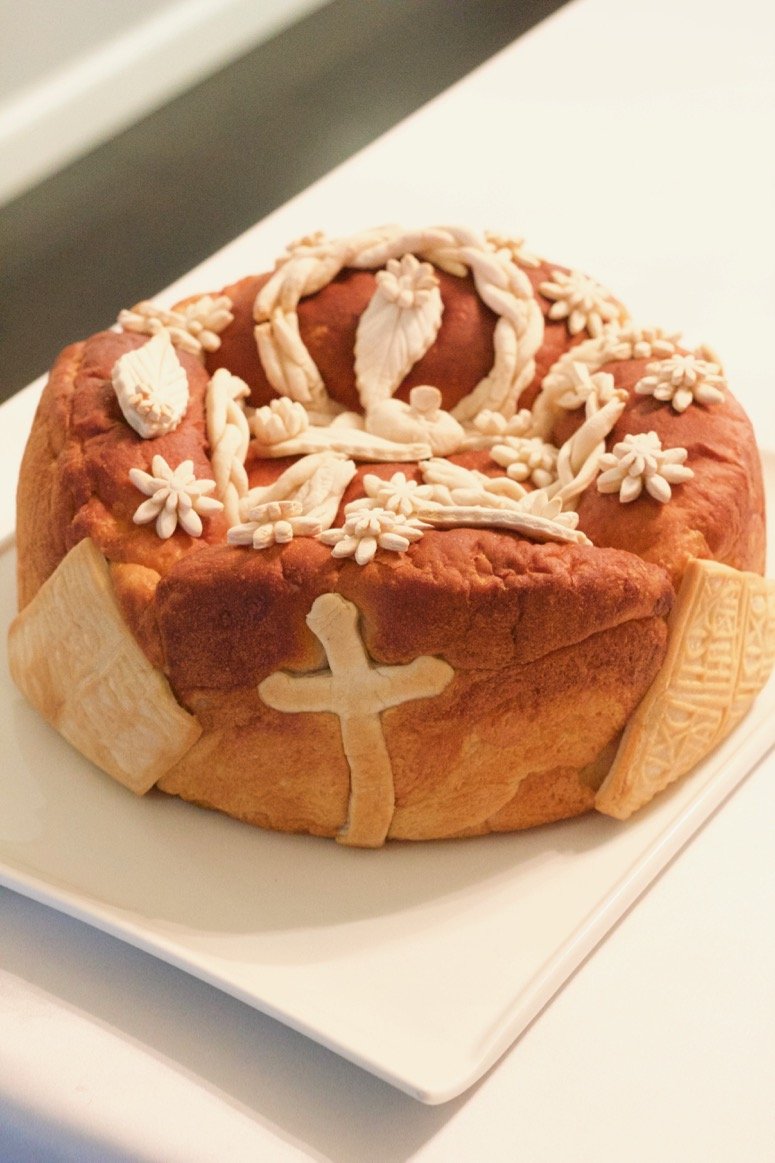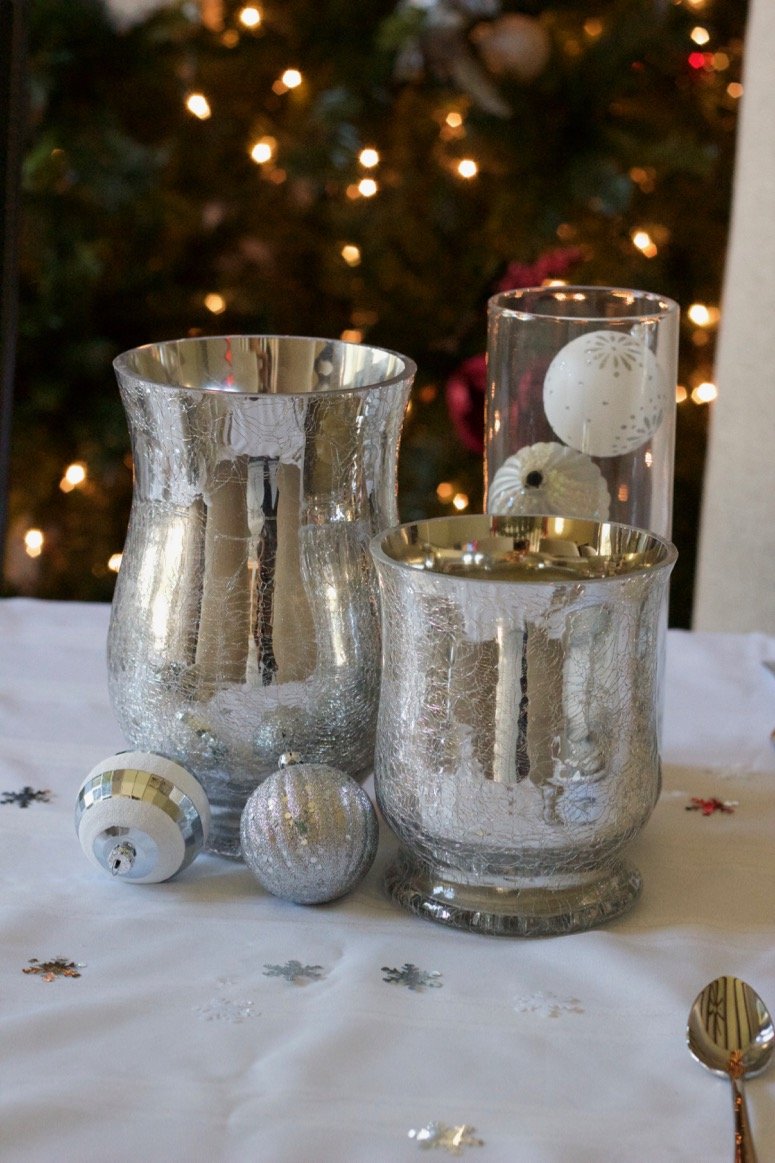 In case you didn't read about last year's Slava, the Slava is a Serbian tradition passed along from generation to generation. It is a commemoration of the day Christianity was introduced to the Serbian people, a spiritual birthday of sorts full of food, wine and meaningful customs. Each family has their own patron saint who is honored, so not every family will celebrate their Slava on the same day. My husband's family's saint is St. Nikola, so our Slava is right before the holidays on December 19 of each year. It also happens to fall during a fast, which means no meat, dairy or egg products either.
RELATED: Our 2018 Slava: An Elegant White, Black & Gold Tablescape
Personally, I love a good challenge and themed cuisine, so I look forward to planning a holiday party that isn't turkey or roast.
This year, we hired Saffron Pig catering who made this seriously amazing paella on our back patio. I mean, did you see those photos?! It was enough for 40 people, and we had plenty of leftovers which she put into to-go containers for our guests to enjoy the next day. It was such a neat experience to step out on the patio and watch the paella making process.
We also hired someone to bake the traditional Slava bread and beautiful, handmade desserts.
Regardless of how much cooking you're doing (or not doing), hosting a seated dinner for that number of guests is a lot of work.
For our holiday decor, I grabbed as many silver votives as I could find at TJ Maxx and added white and silver ornaments I had. I wanted something that looked pretty but wouldn't obstruct conversation or anyone's view.
RELATED: How to Create a Gorgeous, Modern Thanksgiving Tablescape
The snowflake napkin rings (similar) and silver sheer napkins are from Pier 1, you may have seen them last year.
And for a little bit of sparkle, I sprinkled snowflakes on the table for a simple but elegant look! I also picked up two of these sparkly reindeer at Michael's and used these embellishments for the place cards. It's all stuff I can reuse and was surprisingly easy to put together!
P.S. The plaid skirt I'm wearing was a shockingly-good Amazon buy. You can find it here.
EXPLORE MORE IN ENTERTAINING