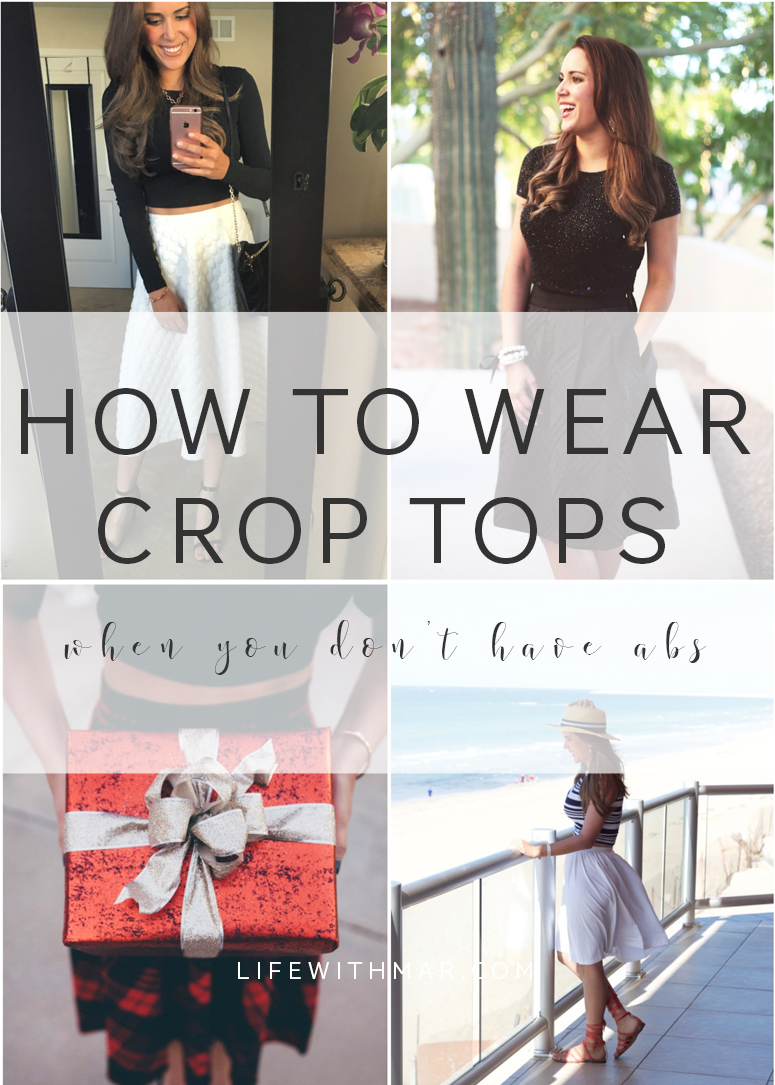 Friends, I'm going to let you in on a little secret: I have never, ever in my life had abs. Instead, I have a close relationship with pasta and carbs. So even when I'm in fantastic shape, there's always that little fat carb layer under my belly button.
I'm ok with it, because I'd rather have my pasta than the perfect bikini body. And we all have to do what works for us. So when crop tops first came into style, I completely panicked. I really, really liked them! And I hate seeing fashion trends I can't partake in.
So I figured out how to wear a crop top when you don't have abs. Because I've seen lots and lots of lovely ladies pull off this trend, without a perfectly flat stomach.
Here are my top tricks and secrets for how to wear a crop top when you don't have a perfectly flat stomach.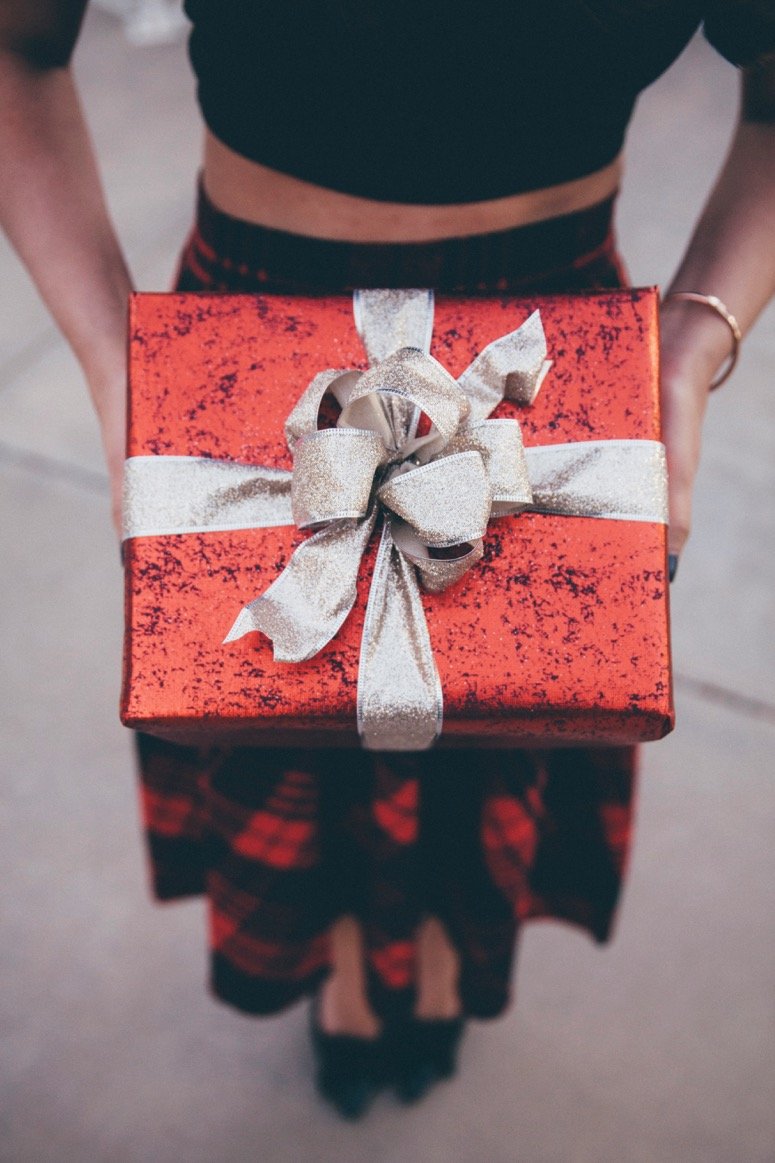 How to Wear a Crop Top When You Don't Have Abs
Size Up
Every single crop top I own is a size medium (I normally wear a small). This isn't the time and place to care about your sizing, going up a size means the crop top doesn't squeeze my waist and tends to hang a little longer, so you don't have to expose as much of your stomach.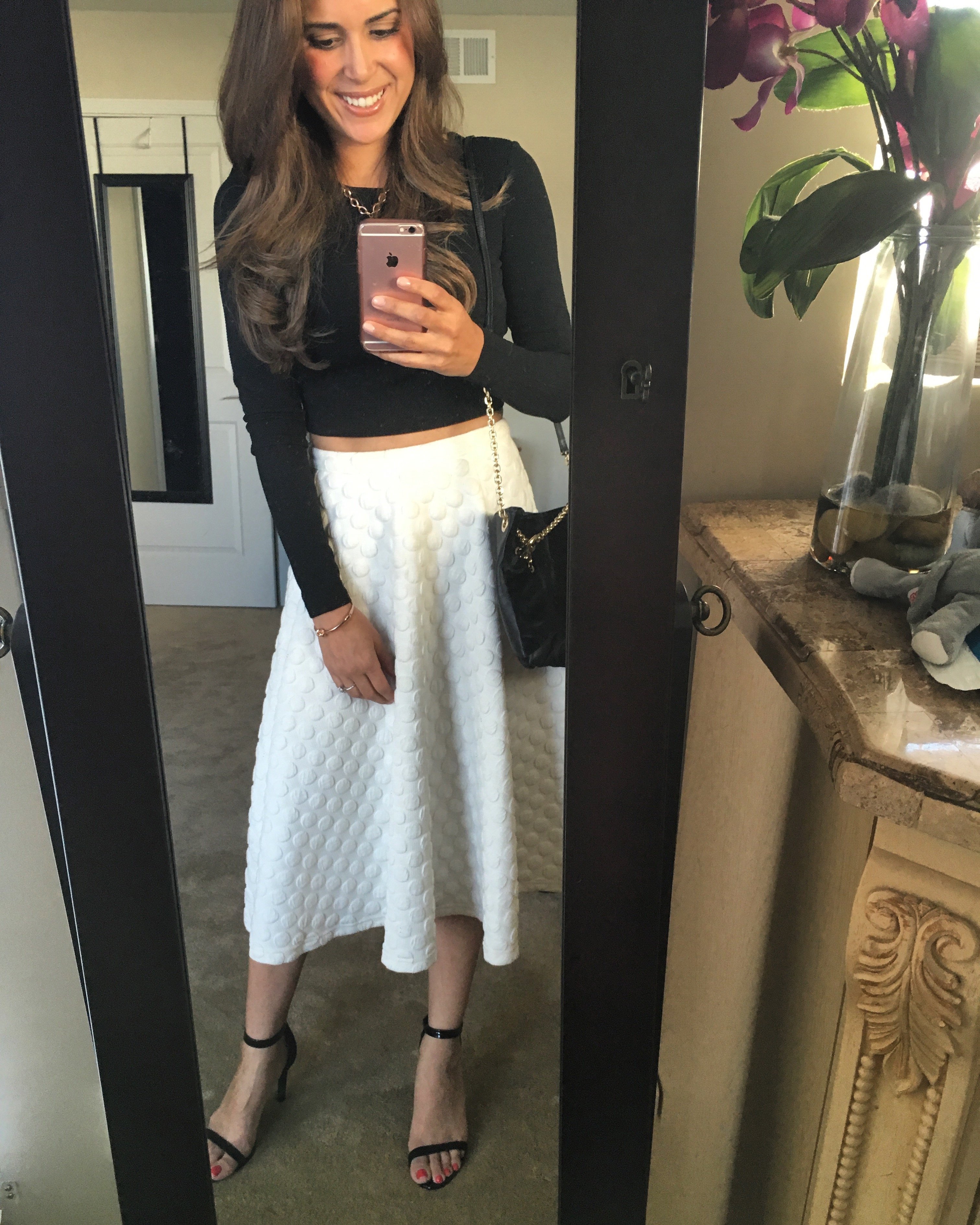 Pick Your Asset
Everyone has a good portion of their stomach, do you know where yours is? Mine is right above my belly button and below my ribs, so I choose high-waisted skirts and trousers that accentuate this area. If yours is below your belly button, look for low rise pants and skirts that hang right at or below your hips.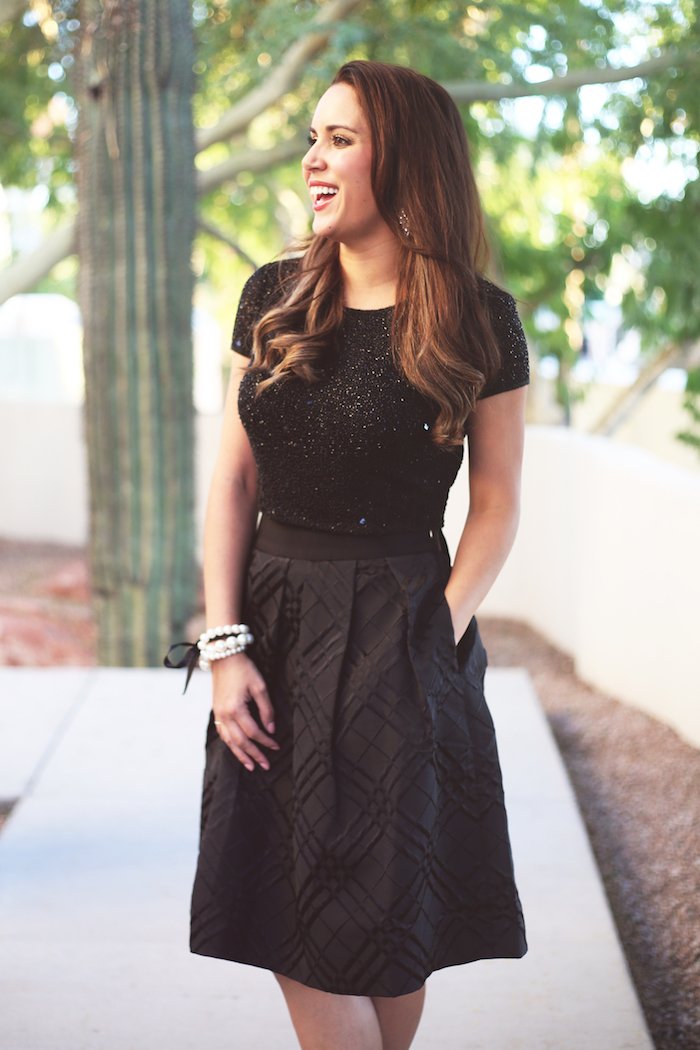 Crop it Close
There's no hard and fast rule about how much skin you have to show, wearing a crop top is really the fun of hinting at skin and contrasting it with flowy bottoms. With this black sequin crop (currently on sale!), my crop top barely skims the top of my skirt, making it a totally wearable look pretty much anyone can pull off.
RELATED: 7 Cute and Easy Cardigan Outfits for Spring to Copy Now 
Get the Right Size Skirt
Selecting the right size crop top is just as important as the right size skirt when it comes to styling a crop top when you don't have a flat stomach. While I'll squeeze myself into a size 25 jean so I don't have to deal with a gaping back, I won't squeeze myself into a skirt if it's intended for a crop top. I'll either size up or shop for something that hangs loose and natural at the waist, so we aren't squishing any body parts.
This trick works especially well with maxi skirts since they're typically soft, flowy and have plenty of stretch.

Try on a Few
Not all crop tops are created equal. I've tried on some that are basically large bras and some that are practically normal T-shirts. Try on a few, or spend some time reading the reviews online, so you can get a good idea on how the crop top truly fits, and if it's going to be a look you want to try.
[mailerlite_form form_id=1]
Regardless of whether or not I actually had washboard abs, I wouldn't buy a crop top that showed six inches of skin.
If you're a 20-something, by all means go for it! But now that I'm in my 30s, showing that much rarely seems appropriate.
You can totally have fun with the crop top trend and show off some sexy skin, without giving away all the goods.
I hope this post helps you feel more confident and that it's helped you learn how to wear a crop top if you don't have abs!
It's all about the right styling tips and tricks, and a dose of confidence, too.
Are you into the crop top trend? Let me know what you think of it in the comments below!
[mailerlite_form form_id=2]