What to wear to the Waste Management Phoenix Open is easily one of my favorite posts of the year.
If it's your first time going, or you need a bit of a refresher, you'll definitely notice that the Phoenix Open is one of those events that can easily be a fashion catastrophe.
Some people go in shorts and tennis shoes, some bust out their golf gear and some think it's Saturday night at W Scottsdale and go all out in stilettos and little black dresses. (Not kidding.)
To be honest, it's one of those events where fashion watching for disasters becomes a total spectator sport. And, oh yeah, I guess there's an actual sport going on too–hah!
So what should you wear to the Waste Management Phoenix Open? Is there a Waste Management Open Dress Code?
Well first, keep this in mind:
The Open is a daytime golf event so stick to daytime-appropriate clothing.
Think layers and things that transition well from day to night because mornings and evenings are cool in Arizona but the daytime is pretty warm.
Here are a few fun and fashionable ideas on what to wear to the Waste Management Phoenix Open 2023.
I hope these tips help, and I hope you enjoy the Open!
What to Wear to the 2023 Waste Management Phoenix Open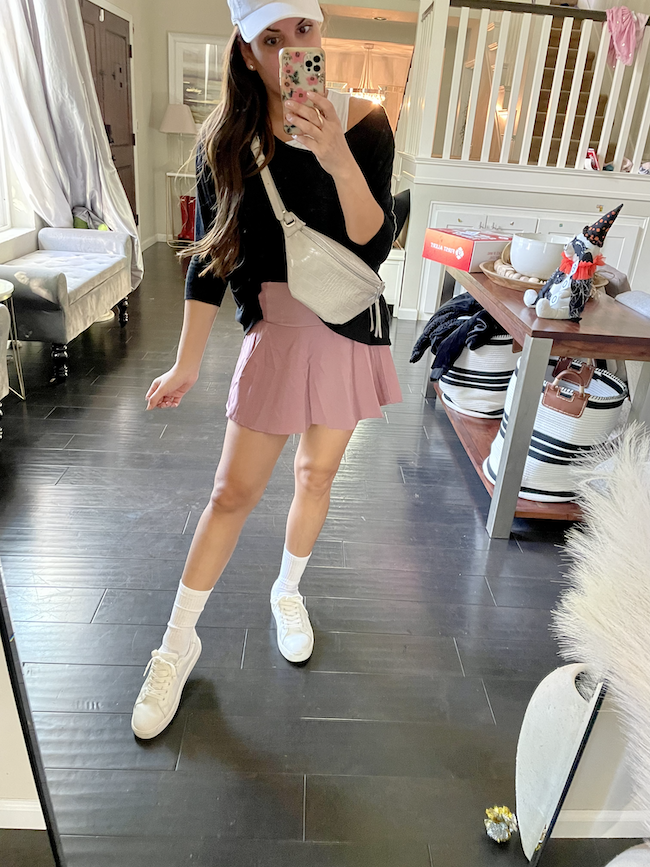 A Cute Tennis Skirt
If you're looking for something comfortable, sporty and feminine, try a cute pleated tennis skirt like this one.
I recently wore this as my theme park outfit to Sea World and layered a tank under this top.
I love that it has built-in shorts and a tiny pocket in the back where you can slip in your lip gloss, especially since you'll be limited on the purse you can bring.
A pair of white sneakers is right on trend and comfortable as the Phoenix Open does require quite a bit of walking. This look is definitely more on the casual side but a cute option.
---
RELATED: Cute Cardigan Outfits for Spring
---
A Cute Jumpsuit + Jacket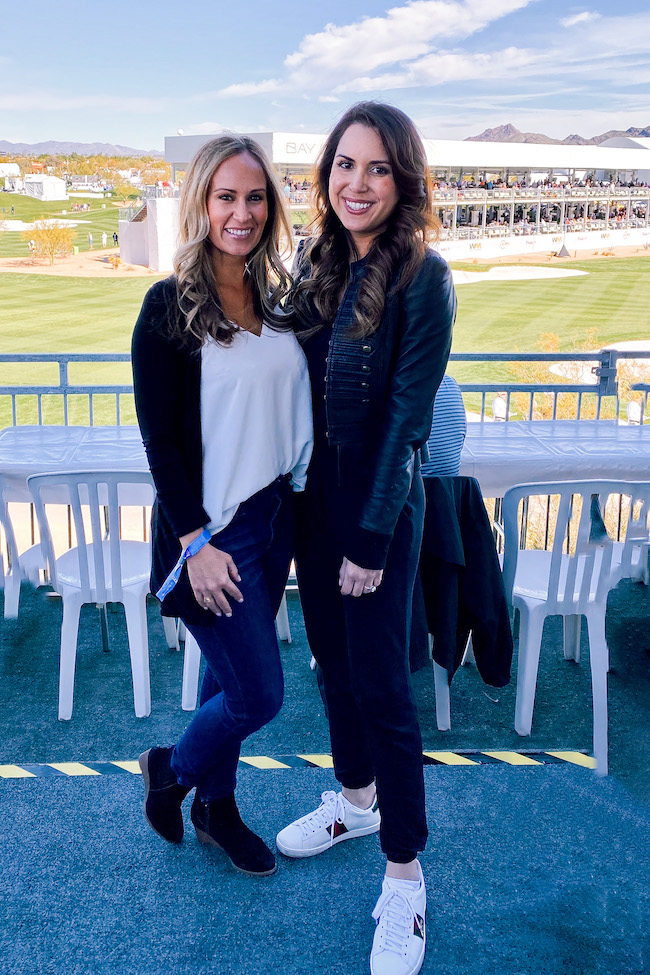 Last time I went to the Phoenix Open I wanted to be comfortable so I threw on a cute jumpsuit, a little leather jacket and my Gucci sneakers.
You can't go wrong with a black jumpsuit and this one from Abercrombie (on sale!) is my current favorite. In fact, I bought it in both colors!
Layer with a denim jacket, leather jacket or a cute teddy jacket that's cropped so you can easily tie around your waist as the day gets warm.
Again, you can keep it cute yet comfy with a pair of sneakers.
Wedges That Are Actually Comfortable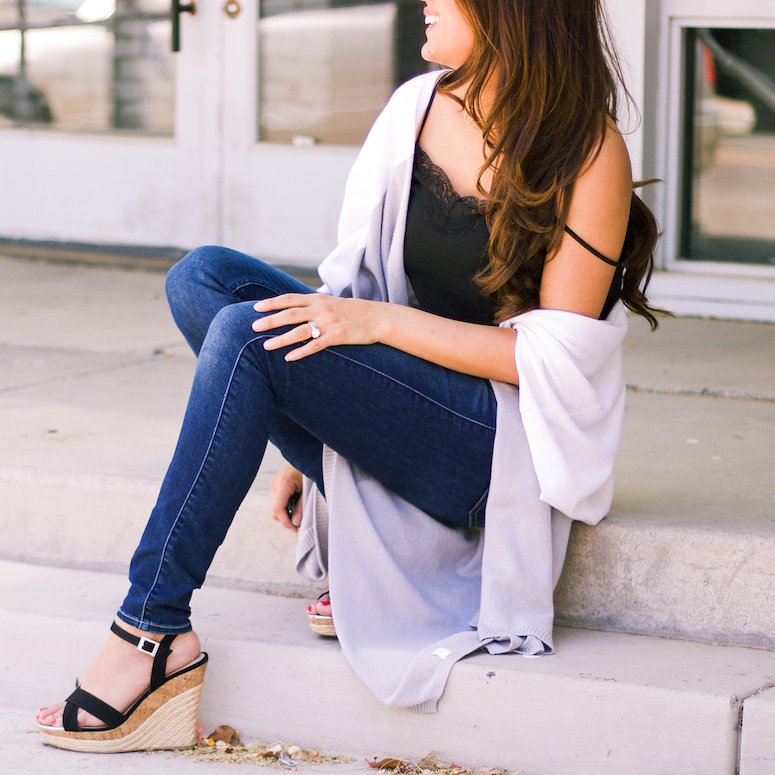 Need some height? Go with wedges, not heels. Even if you plan on staying out until dawn for a party in the Bird's Nest.
Wedges are great because you can lengthen your legs without worrying about heels digging into the grass.
I'm currently loving these Marc Fisher Wedges (seen in the first photo) as they're crazy comfortable.
Casual Denim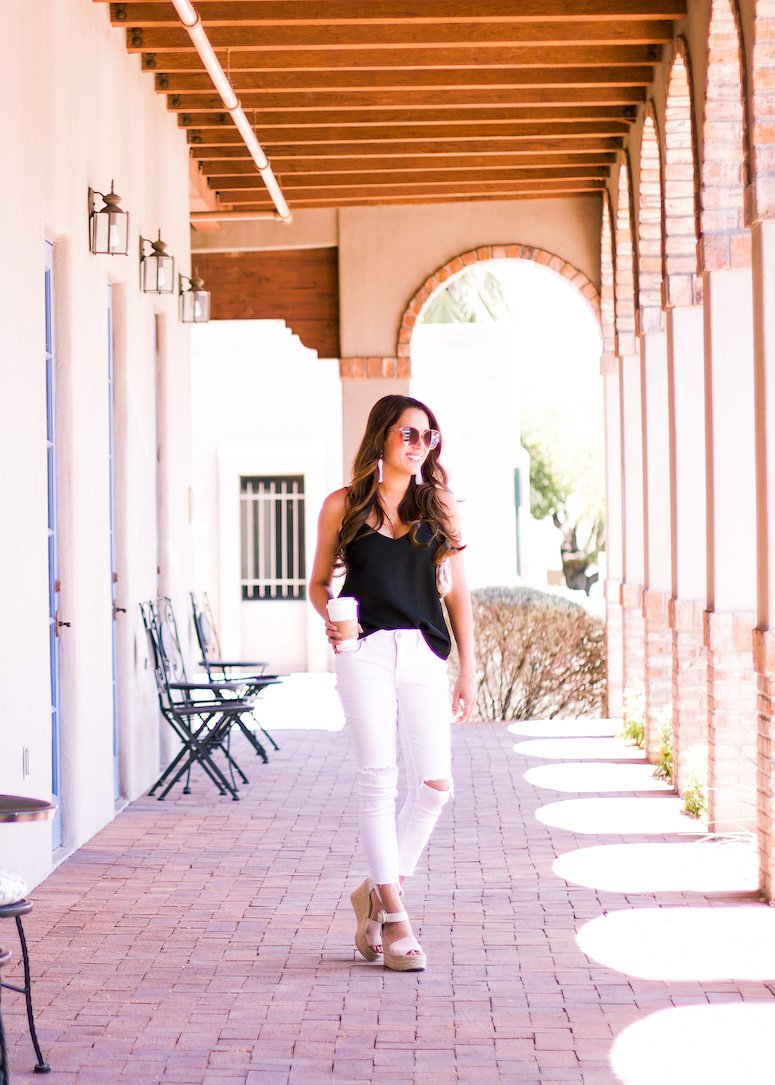 It's a sporting event, so you can keep things casual in some cute distressed denim. And yes, you can wear white before Memorial Day in Arizona! It's warm enough that those old-school fashion rules just don't apply.
---
RELATED: The Cutest Spring Amazon Fashion Finds
---
White Sneakers + Tank Dress
The white sneaker trend is here to stay, friends! And what better time to wear it than at the Phoenix Open?
If you've never been before let me tell you, there is A LOT of walking involved. So I'm super happy sneakers are back and in style!
Style them with a cute tank dress like this and a shacket or jean jacket.
---
RELATED: Are the Gucci Ace Sneakers Worth it?
---
For a CRAZY comfortable pair, I love the ADIDAS Cloudfoam sneaker. They're stylish and feel so plush and comfy!

Grab a Maxi Dress
You pretty much can't go wrong with a cute maxi, and this one is super cute and comes in several colors. Wedges, sandals or sneakers all work with this look!
I love how the slit gives this maxi dress some sex appeal and a cute hat is a must for keeping the sun's rays off you!
Need a good one in a pinch? I love this Maxi dress from Amazon, knotted at the bottom, which is pretty much a dupe of the one pictured above.
This sleeveless one is another great Amazon maxi, and they both ship fast!
Try a Shacket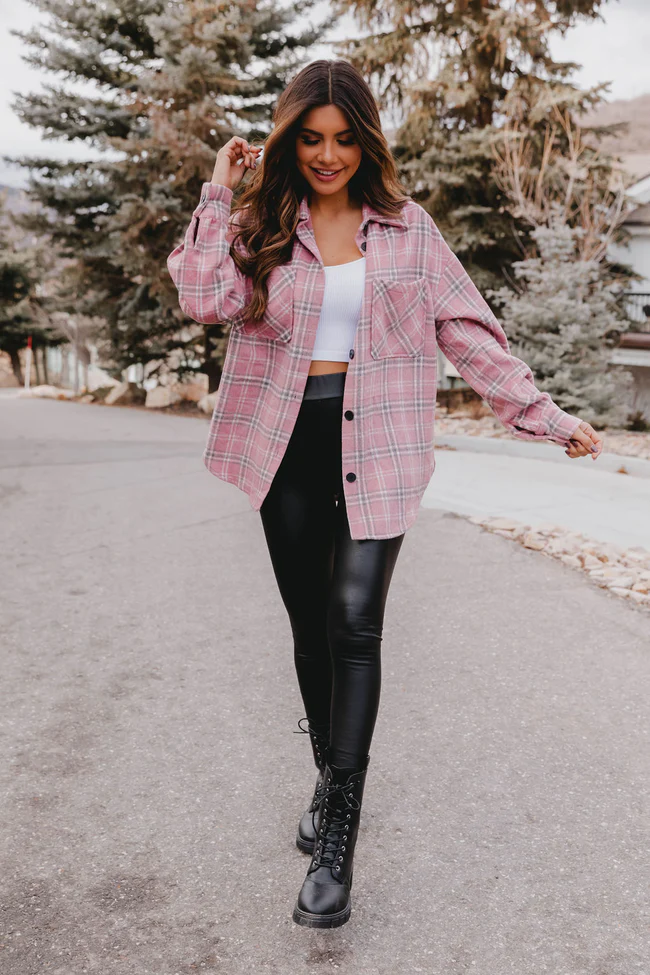 If you want a more casual outfit idea, try a shacket like this one over your favorite pair of faux leather leggings.
Wear Spring Colors
We are in-between seasons at the moment so layering is key. If you don't want to look like "fall" go for some light spring colors.
This bodysuit is a great Amazon basic and these booties (on sale!) are the perfect neutral color.
Finish the look with a pretty light blue cardigan for some color.

Go for a Cute Romper
A romper is so fun and playful, it's a perfect outfit for the Phoenix Open! I am loving this one and it's under $100. You could just as easily style it with sandals or wedges.
Here are some other cute rompers that would be perfect to wear to the Open: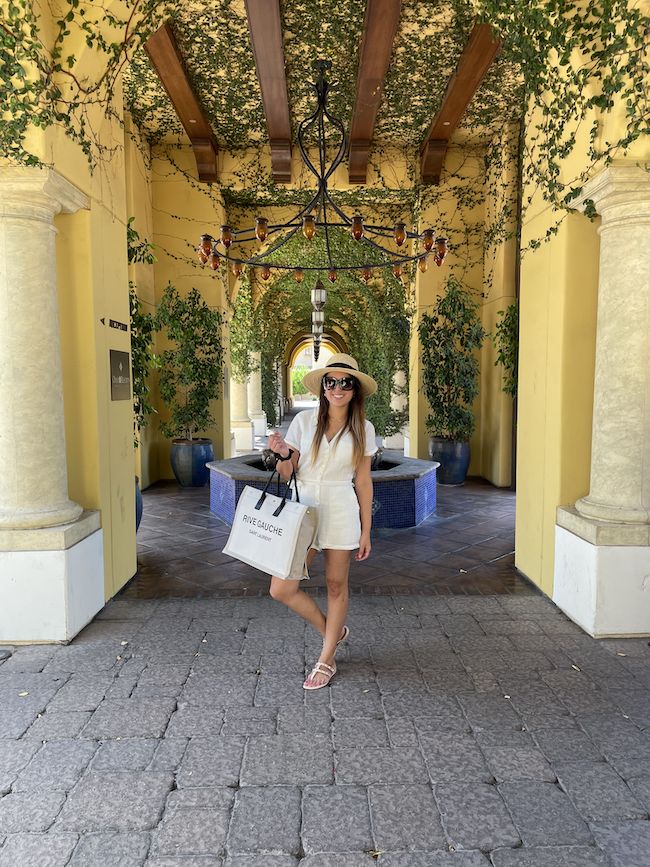 I got this adorable linen romper at Abercrombie last season. For a similar look, I'm loving this one (currently on sale!!) and this one too (also on sale).
Try a Skater Skirt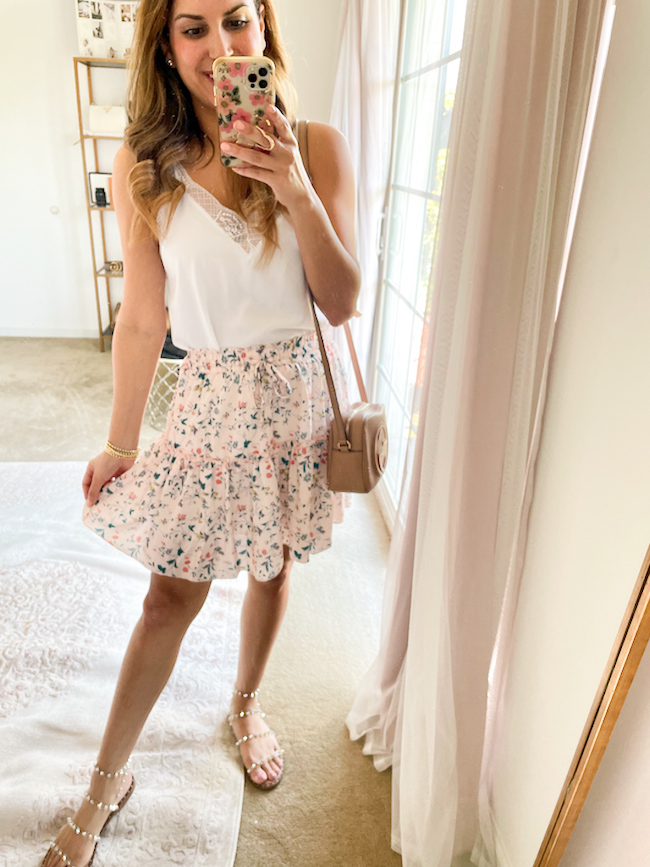 Skater skirts are one of my go-to outfits basically year-round. They look great with sandals, wedges or sneakers and there are so many ways to style them!
I own this one in two different prints and style it with a halter crop top, lace cami or a bodysuit.
---
RELATED: How to Wear a Skater Skirt Any Time of Year
---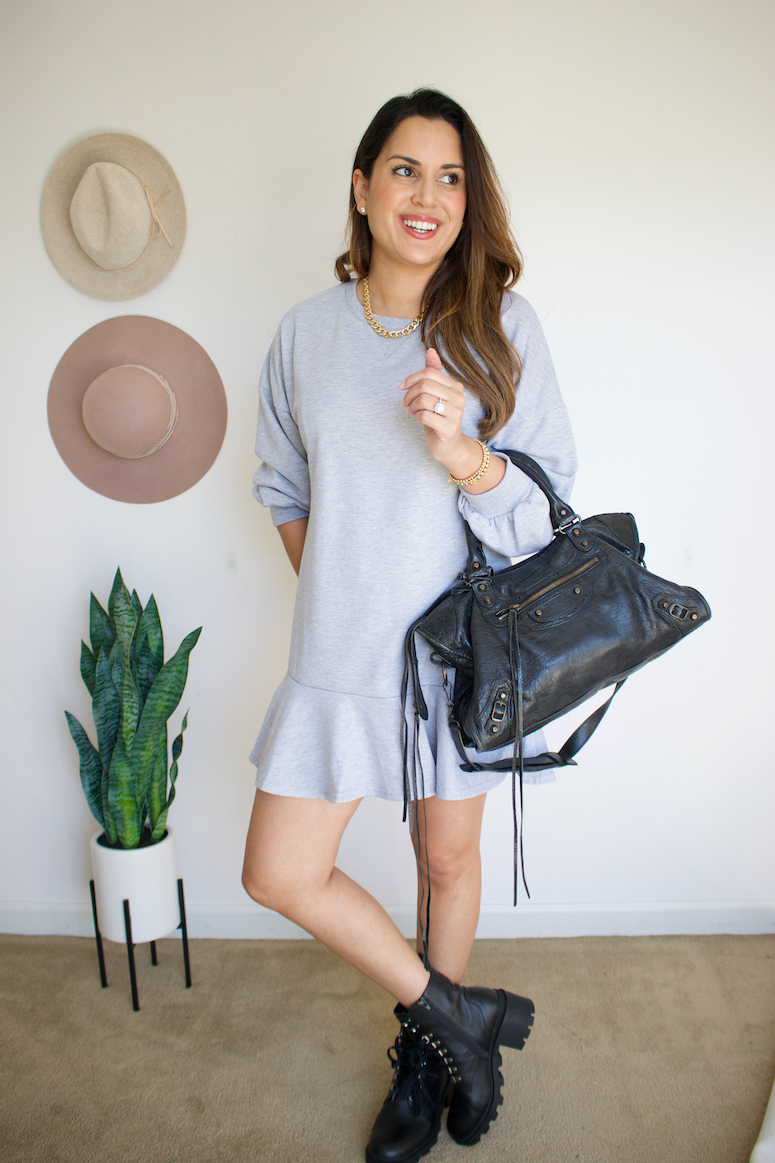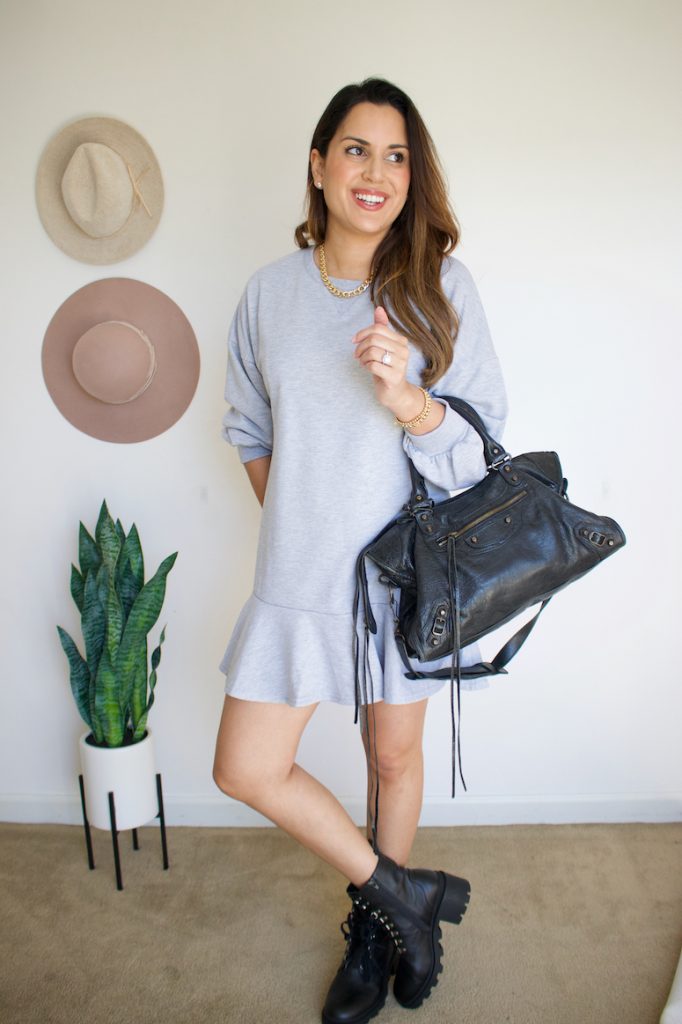 A casual dress with combat boots is a cute outfit idea that's both comfortable and on-trend. Style this simple look with some cute, chunky gold jewelry.
---
RELATED: How to Wear Combat Boots
---
Your Favorite Casual Dress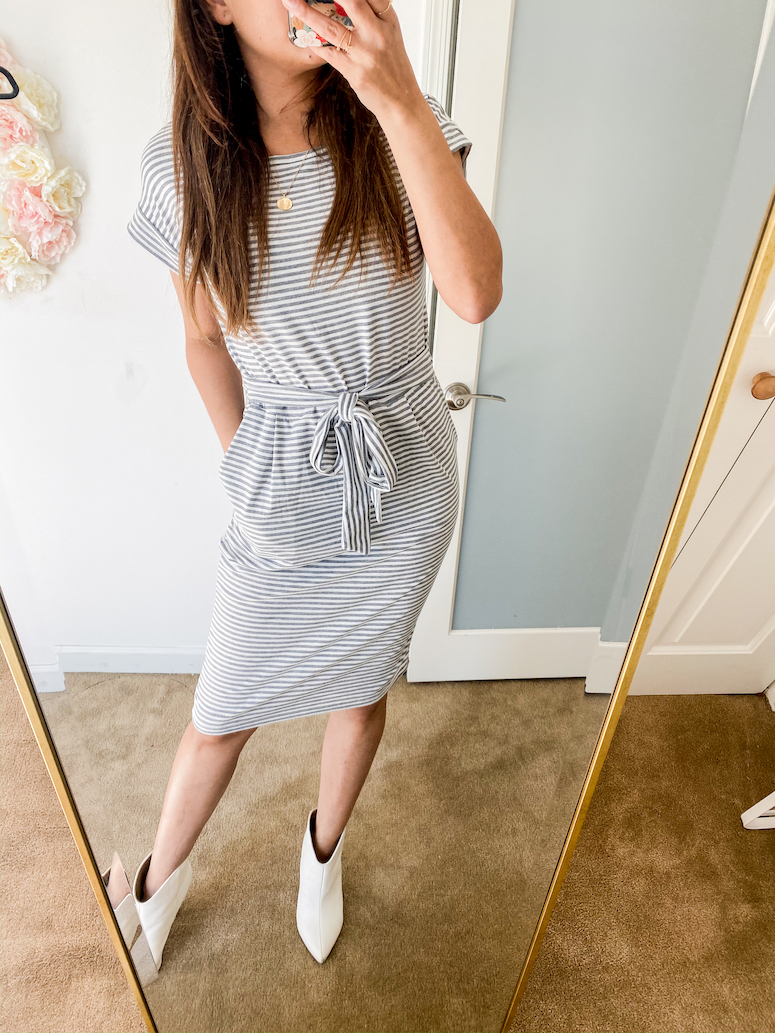 This tie-waist dress has been a bestseller and would also be a great outfit idea for the Waste Management Open. Swap out the ankle boots for a pair of sandals or white sneakers.
Phoenix Open Purse Rules
Ladies, leave your big bags at home! You'll have to take a small cross-body or clutch that's under 6x6x6 to abide by the rules.
Go to sporting events a lot? Amazon actually has clear crossbody bags that are stadium approved! They're under $15, too, so you can hardly go wrong!
Here are some of the best clear bags on Amazon right now:
In the past, I've taken my Louis Vuitton clutch, which can also be worn cross-body.
Remember to leave food and drink at home, too. There's plenty there though, so you shouldn't have to bring any with you.
Personally, I love to go in sundresses. They translate well from day to night and won't stick to your legs like jeans. I've made the mistake of wearing leggings in the past and trust me when I say, you'll be the only one in them!
Frequently Asked Questions about the Waste Management Phoenix Open
What kind of purse can I bring?
Opaque bags not exceeding 6″x 6″x6″ and clear totes no larger than 12″ x 6″ x 12″. Bags will be searched at security prior to entering.
Are masks required?
Masks are required indoors at all times unless eating or drinking. If you are fully vaccinated, masks are not required outdoors.
Are we allowed to bring cell phones?
Yes, but you must abide by the PGA TOUR mobile device rules and keep them on silent. No-live streaming and don't intefere with the players.
Can I bring a backpack?
Backpacks are not allowed at this event.
Can I bring my own camera?
You may bring your cell phone (see above for cell phone rules). You may only bring a standalone camera on practice days.
Is there a dress code?
No. Please keep in mind, this is a daytime event. Dress in layers as mornings and evenings are cool in Arizona this time of year.
I have a baby; what kind of baby supplies can I bring?
You may bring your stroller, plastic baby bottles and other supplies.
For more info on what you can bring and can't bring, check out the FAQs here.
Like this post? Pin me, please!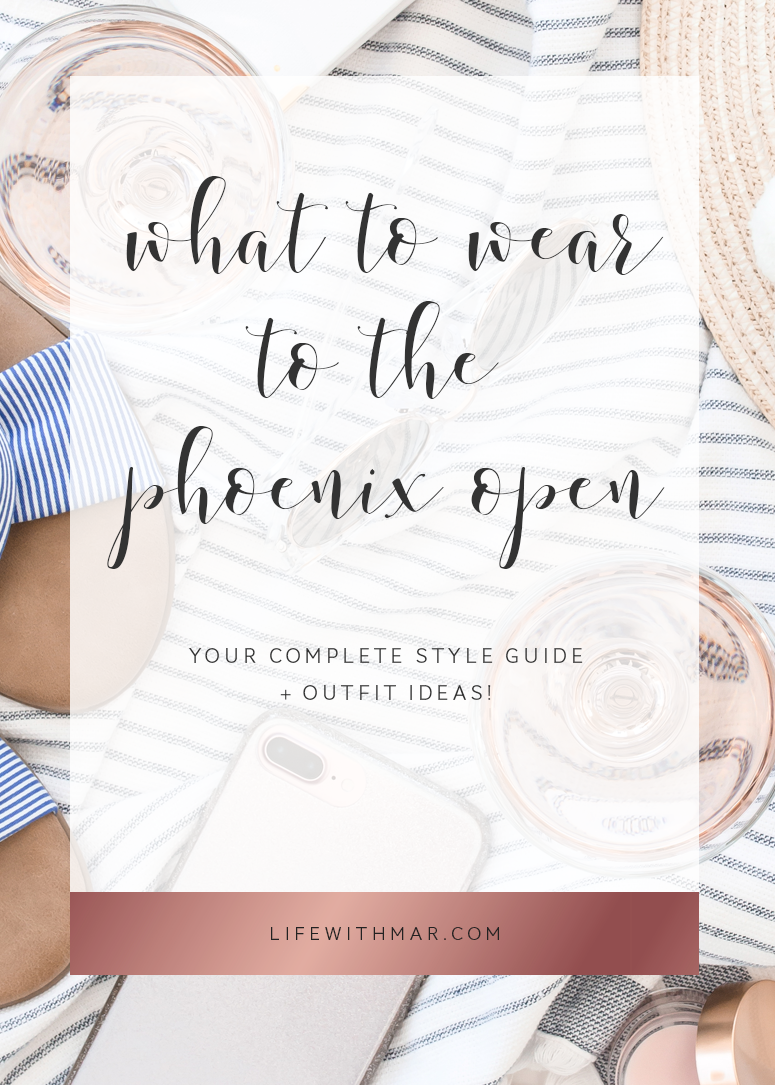 ---
Are you going to the Waste Management Phoenix Open this year? If so, what are you wearing? Let me know in the comments below!