Gucci Ace Sneakers Review: Are They Really Worth It?
Ok, friends, I did a thing. I splurged on a pair of gorgeous Gucci Ace sneakers!
Naturally, I'm here with a review and to be upfront and honest about whether or not they are worth it, and everything else you need to know.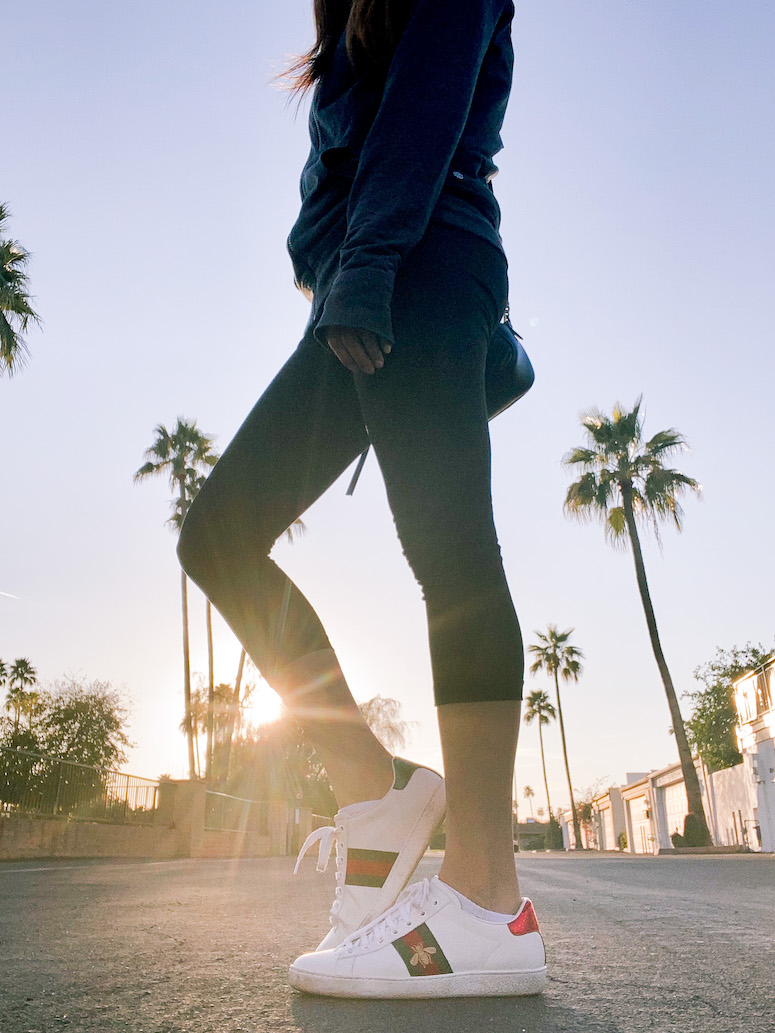 More of a video person? Check out my YouTube review below and don't forget to subscribe for more!
Gucci Ace Sneakers Review
When it comes to these Gucci sneakers, it was love at first sight.
The Gucci Ace sneakers come in a few renditions; I own the Gucci Ace Bee sneakers; there is also a version with pearls and studs on it, an Ace embroidered sneaker and a platform sneaker version. And, if you prefer more of a plain white sneaker, they have those too.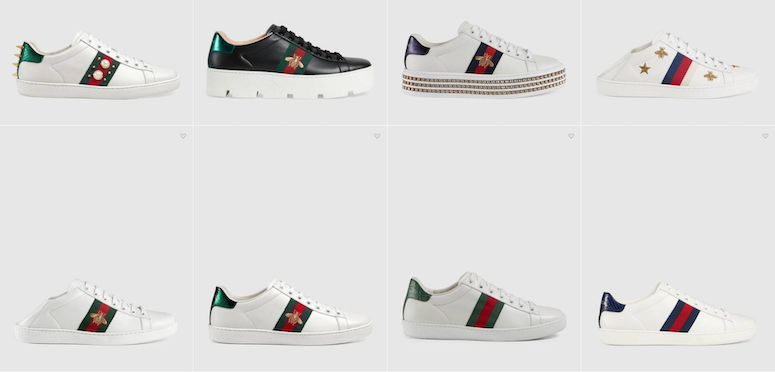 Love Mickey Mouse, stars, crystals or hearts? They have those too! You can browse all of the different styles here.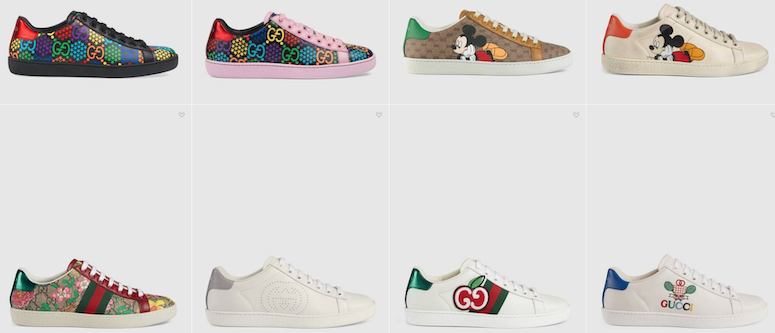 White sneakers are still a strong style trend, and one I'm happy to jump on board with thanks to busy "mom life" stuff. It's cute, casual, easy to style and nice to be able to be comfortable, and on-trend!
Designer footwear has also been a huge trend for quite a while, thanks to the popularity of Golden Goose sneakers.
But something about the Gucci Ace just drove me wild; I love that they they're bold, make a statement and instantly up the fashion game to any outfit.
I can throw on any old jeans and a tee, but with the Ace sneakers it feels like I'm adding that something special.
Yes, they're quite an investment, but most designer splurges are! So you really do need to think about how you'll wear them, how often and when to decide if they are worth it to you.
Unboxing My Gucci Ace Sneakers
I purchased my sneakers at my local Nordstrom, but you can also find them at Gucci.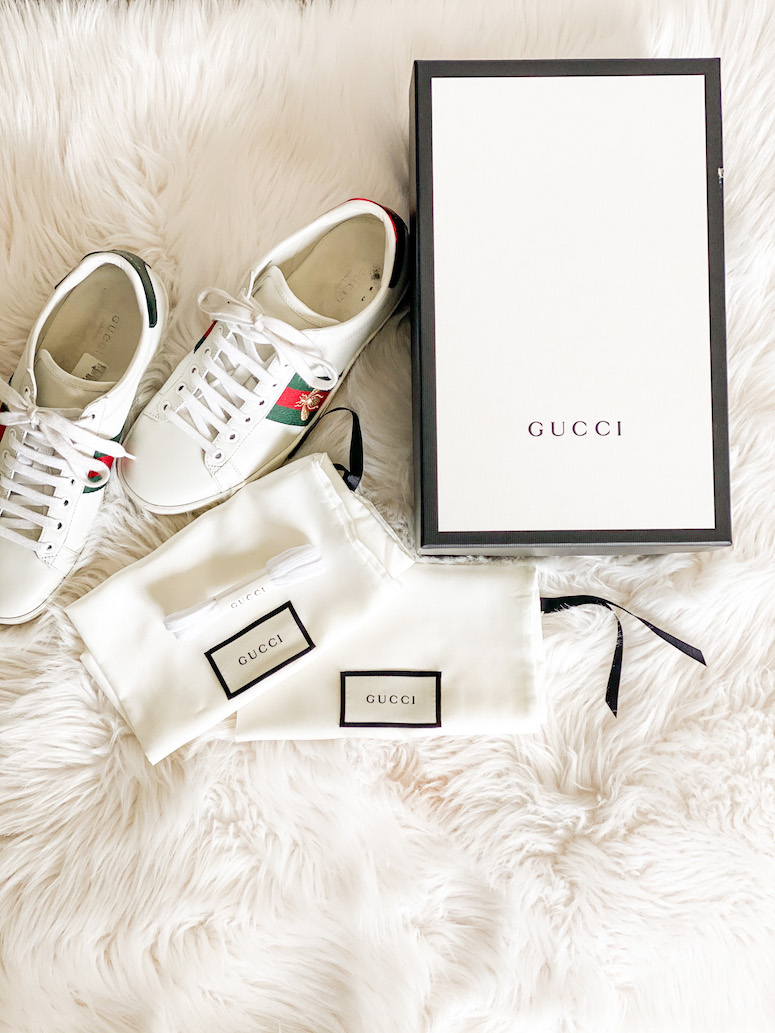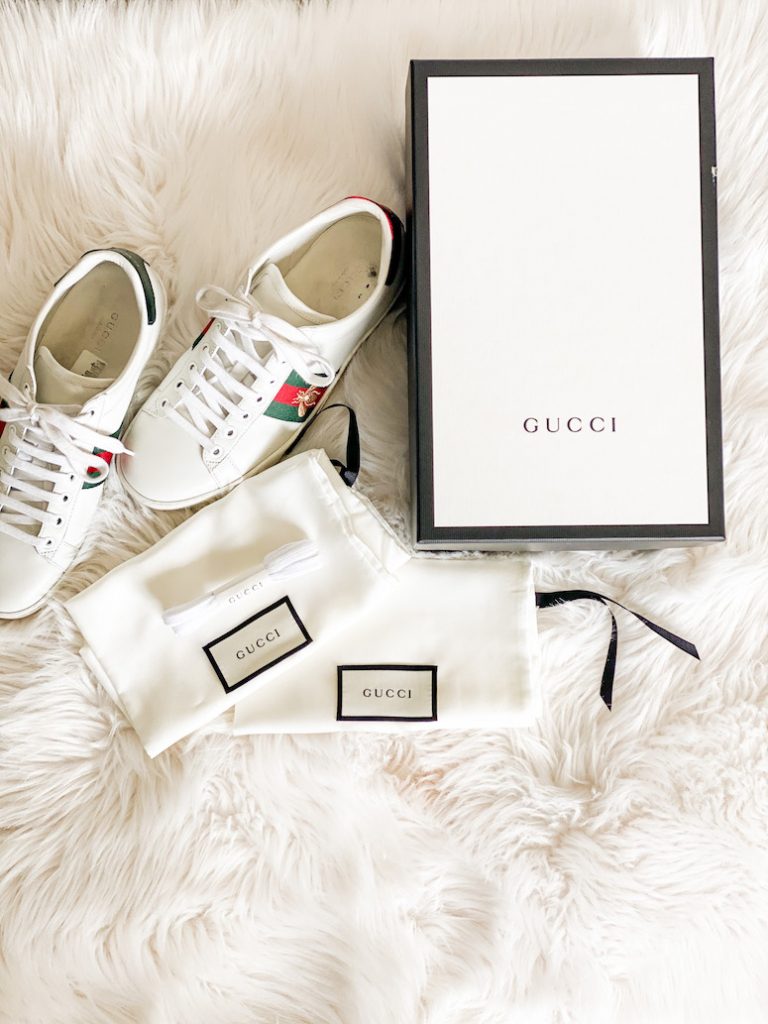 They come in the original designer packaging that includes the Gucci sneaker box, dust bags for each shoe and an extra pair of white shoelaces.
I'll probably never use the dust bags, but they're a "nice to have" and useful if you are traveling.
Gucci Ace Sizing and Fit
If you Googled "Gucci Ace Sneakers Review", the first thing you probably want to know about is sizing and fit.
These Gucci shoes DO run big. Sometimes up to a full size. I ended up sizing down half a size in these than my normal size.
There are loads of reviews you can check out as well. But the general consensus is that you should size down at least half a size if not more.
---
RELATED: 7 Fashion Investments Every Woman in Her 30s Should Make
---
Can You Wear the Ace Sneakers with Socks?
I do. I live in Arizona and just don't prefer to run around in hot, steamy sneakers without socks on. And, it makes these shoes more comfortable, too.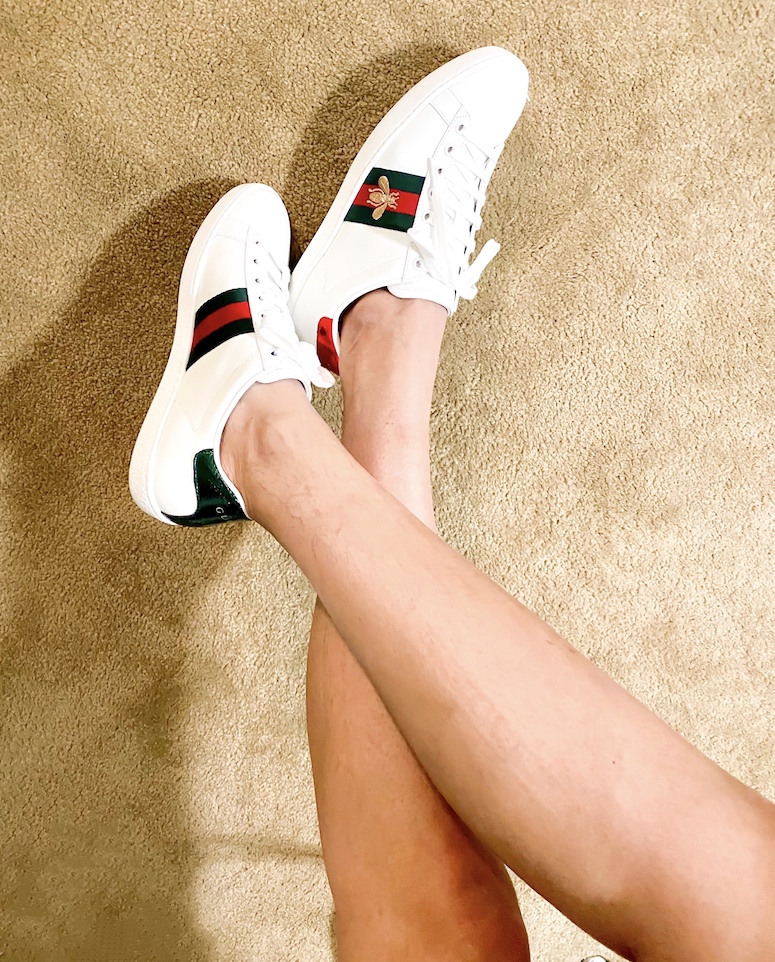 Do try a few different levels of thickness until you find what you like most. I have worn them without socks as well, but only for a quick 5-minute wear here and there.
Are Gucci Sneakers Comfortable?
They are sneakers, so they are comfortable. Are they the most comfortable sneaker I've ever worn? No. That's my Adidas Cloudfoam sneakers, which literally feel like clouds when you are wearing them.
These sneakers are genuine leather and do have to be broken in a bit. I will be honest, they were a tad uncomfortable at first because the tongue is quite stiff. They had to be worn and broken in a bit.
Now, I wear them extended periods of time and do find them comfortable! But that super stiff tongue drove me nuts for a little bit and I questioned my sanity in purchasing these.
This is another reason why I recommend wearing the Ace sneakers with socks; it just gives another nice layer of cushion to these shoes.
---
RELATED: 6 Cute and Comfy Shoe Trends to Try This Spring
---
How to Style the Gucci Ace Sneakers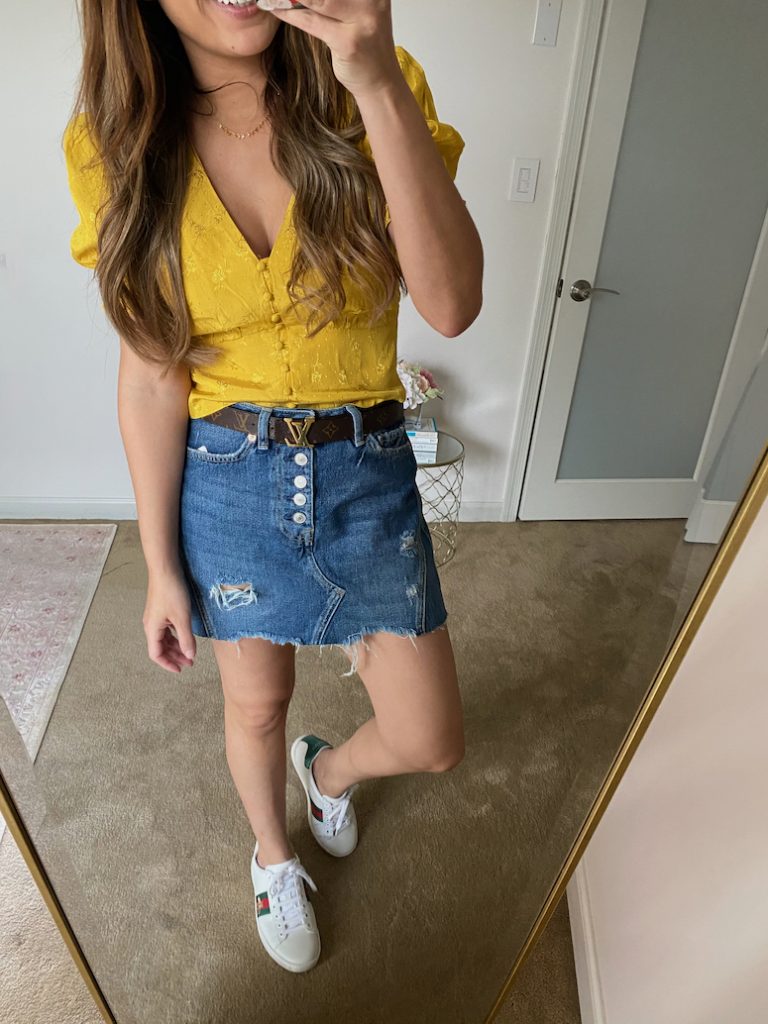 This is my favorite part about this review and this sneaker—they go with SO many outfits!
I like to wear these with jeans and a tank/tee, casual dresses and leggings, too.
All-black is one of my favorite ways to style these sneakers as I love the little "pop" it gives any outfit.
I've also been known to casually throw on black leggings and a black top to go do school pickup, and this is an easy way to just look a little more put together.
How to Care for White Sneakers
White sneakers sound like a nightmare to keep clean. But, it's surprisingly not hard!
The leather on the shoe wipes off dirt extremely easily. You can use something like Water Wipes or simply wet a paper towel, rag and any scuffs lift right off.
They come with an extra pair of shoelaces you can swap in if yours become dirty.
The bottoms of the shoes are harder to keep clean; I personally don't mind if they're a tad more "worn" here because I am wearing them! And plenty of people are paying for shoes that have a worn-out look already.
Are the Gucci Ace Sneakers Worth It?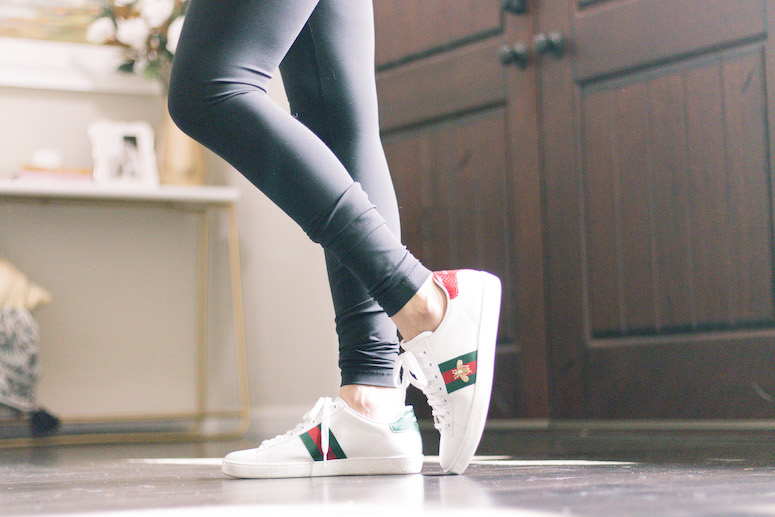 Let's talk about the elephant in the room: these bad boys are expensive. Especially for a sneaker.
It was very hard for me to wrap my brain around spending so much money on a sneaker.
However, I am so glad I did! Something I always take into account is cost per wear, and if you wear these sneakers 1/3 of the year (very possible for me), they break down to about $5 per wear. That, my friends, I can justify!
Designer sneakers are on-trend right now, thanks to the explosion of Golden Goose sneakers. And, unfortunately, I just can't get behind paying $500+ for a pair of worn-in dirty sneakers.
These are shiny, white and pretty, and if they get a little dirty while wearing them, that's ok. But, at least I did it myself!
And I wear them All. The Time.
From running errands to picking my kids up from school to casual weekend events, they're so much more useful than I thought they would be because they are, and feel like, a fashion sneaker.
Rather than throw on wedges to a baseball game to look a bit "cuter", I can grab a fashion sneaker.
And instead of feeling or looking frumpy running errands, I can step into a pair of fashion sneakers.
These definitely aren't for everyone, but if you love fashion, designer fashion especially, they really integrate into your wardrobe nicely and somehow have become an essential piece to upgrade any casual look.
Gucci Ace Sneakers Alternatives & Dupes
If you love the idea of a white statement sneaker without the high price tag, here are a few ideas for you.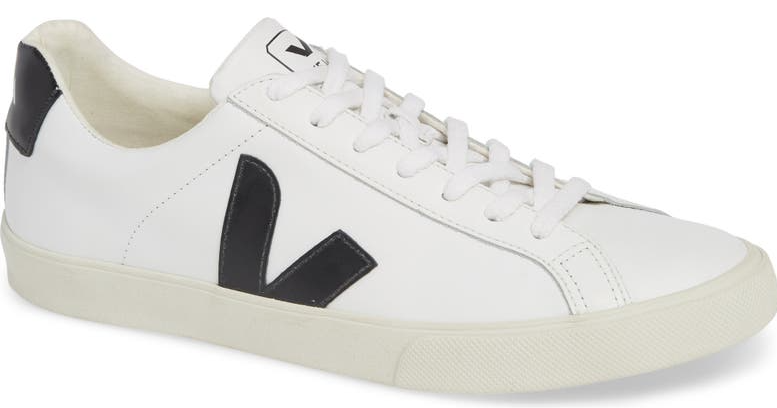 UPDATE: Since writing this blog post the Veja sneakers have been a SUPER popular pick. Such a good alternative!
I also found this incredible Gucci Ace sneaker lookalike: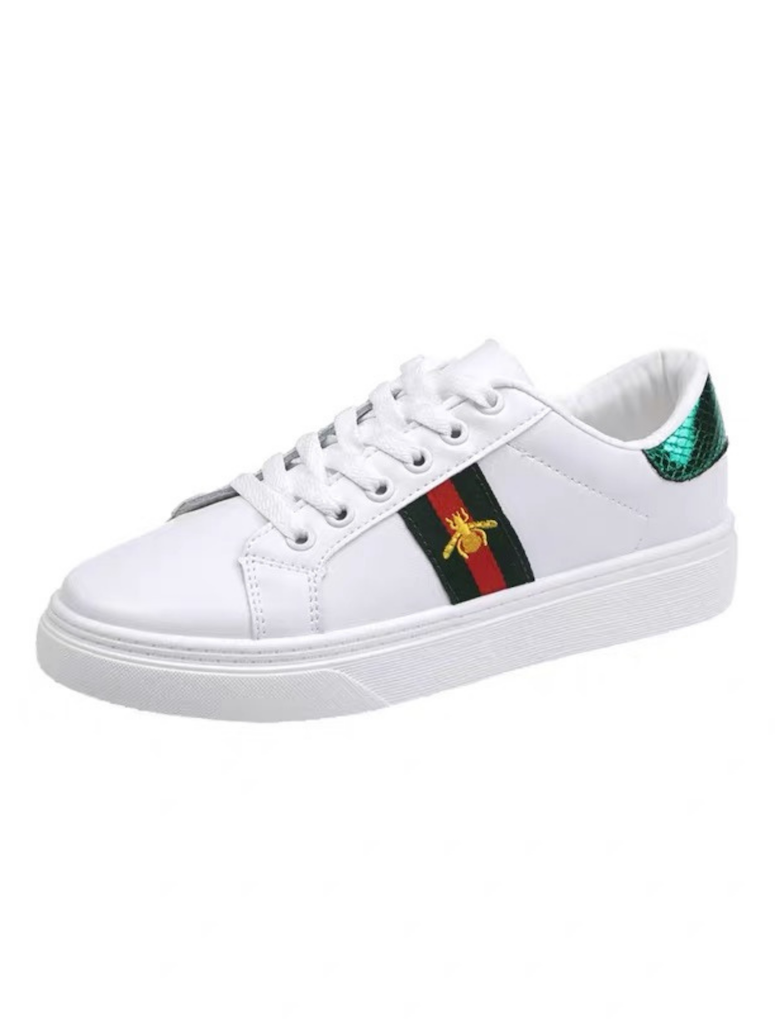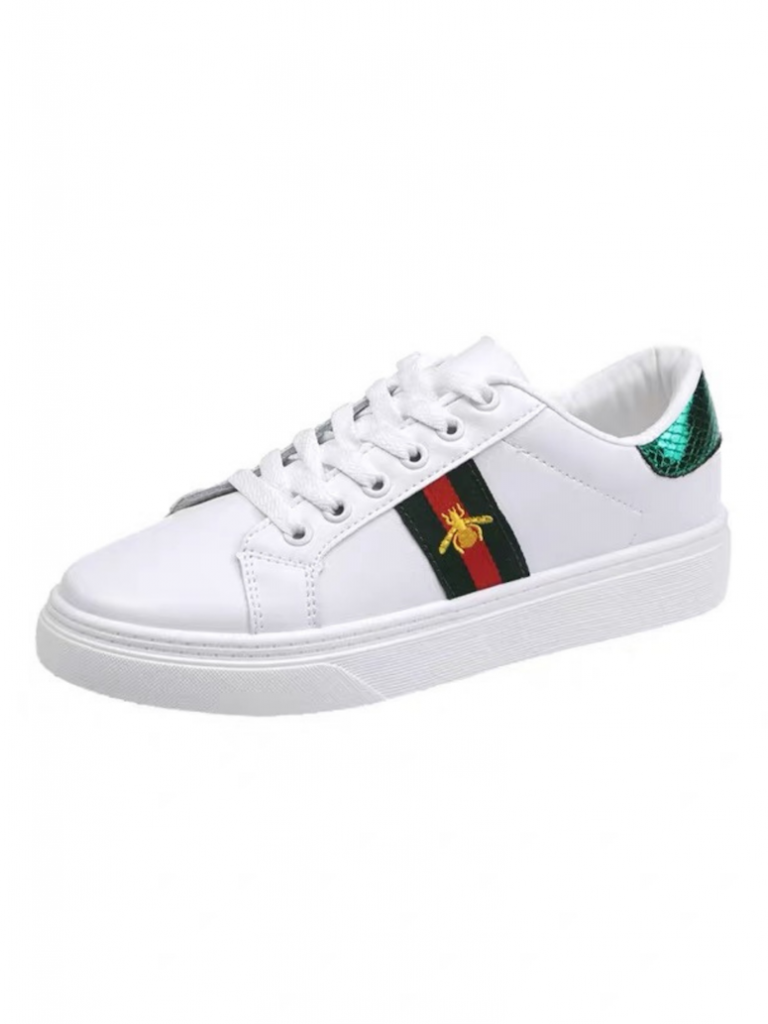 Looking for a Gucci Ace sneaker dupe? This lookalike from Goodnight Macaroon is pretty similar!
Are These Still Worth it in 2021?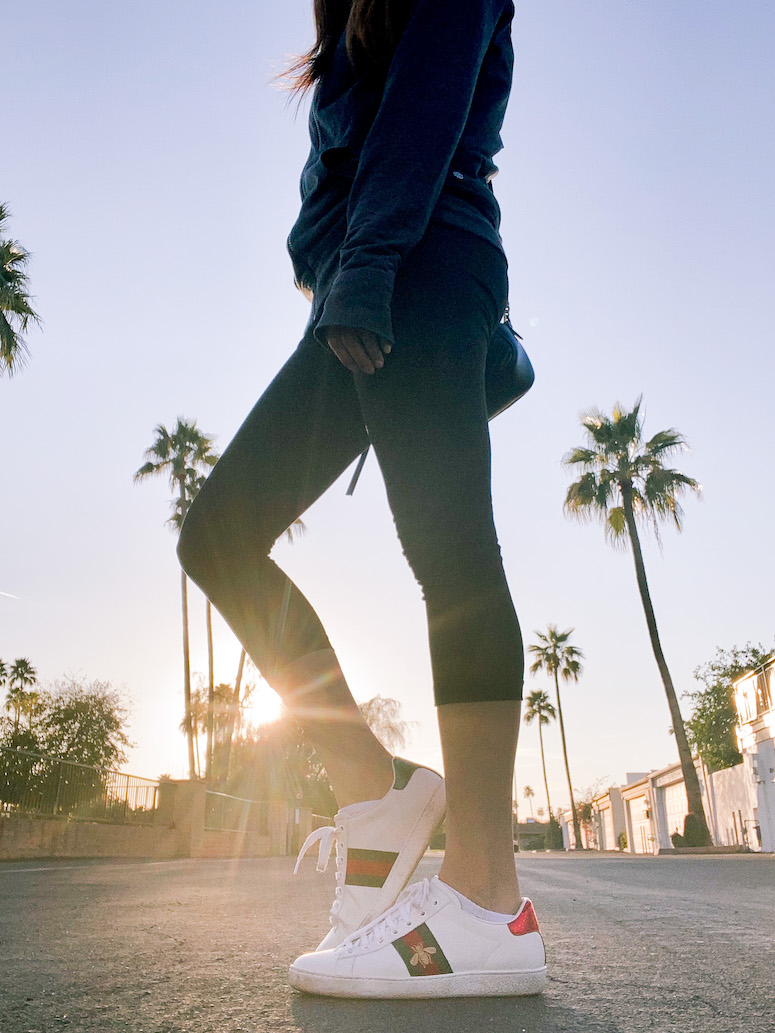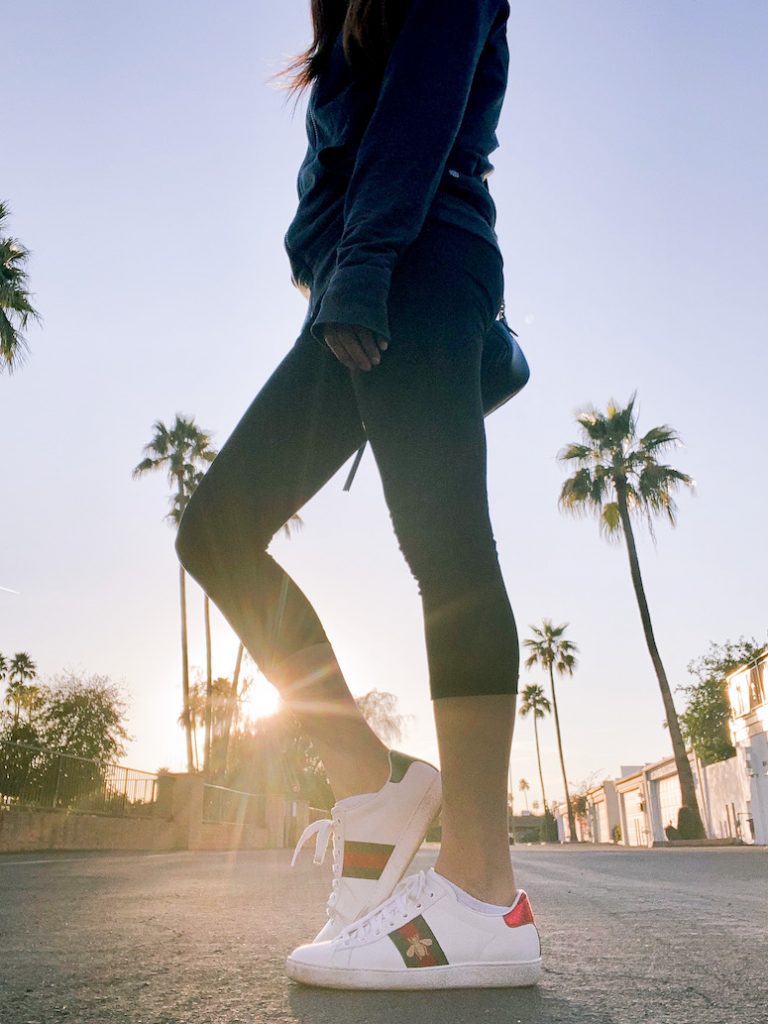 There is a funny misconception out there that some things are trendy only for a short amount of time. A pair of sneakers is certainly not a fad, as this is a shoe style that will always be in style. So I do believe them to still be a worthwhile investment for 2020 and beyond.
When you're weighing designer fashion purchases, think about cost per wear, re-sale value and how trendy the piece is.
Yes, these sneakers are trendy. But they're also sneakers. And that's something we use on a daily basis.