Things can feel scary right now, but I do feel we should all try and stay positive and make the best of it! So today, I'm sharing my top tips on working from home, in case this is your first time working remotely.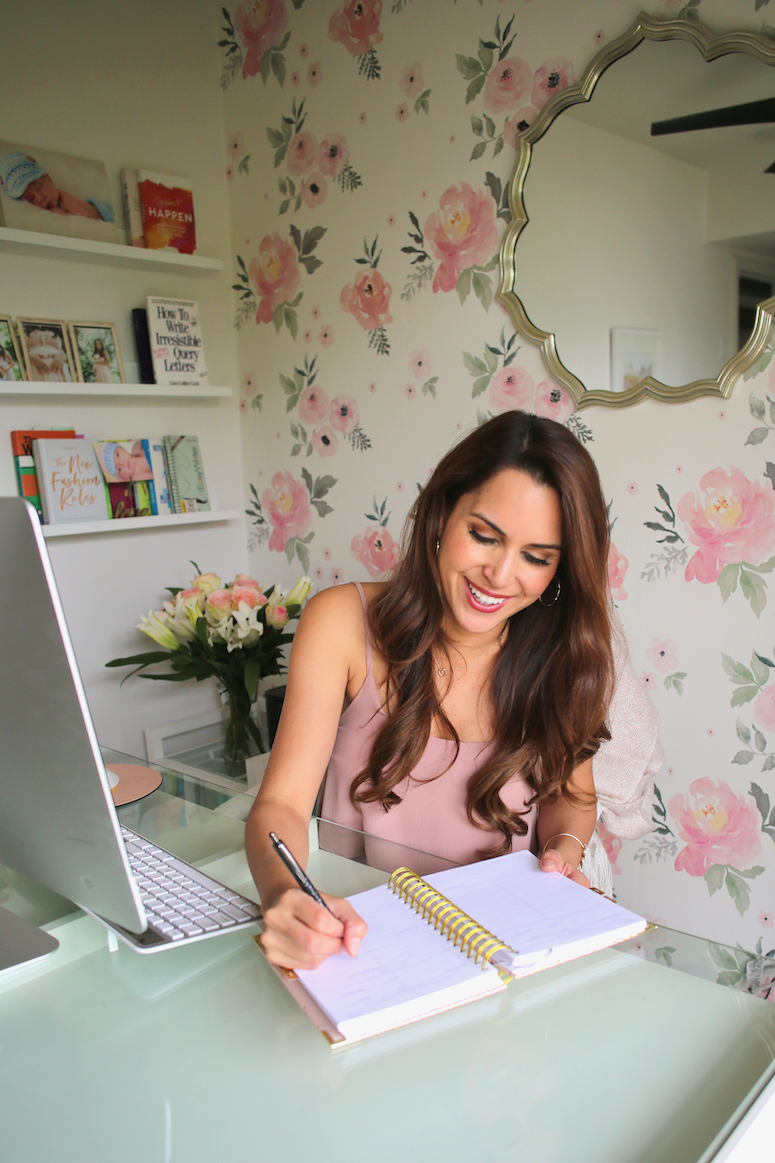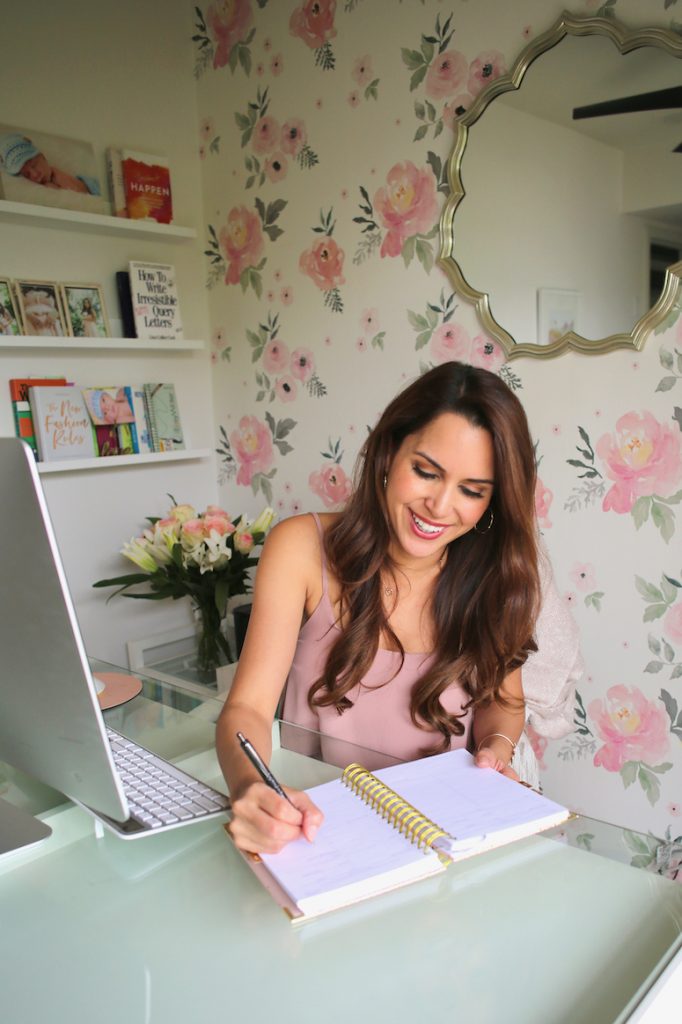 I've been working from home for more than 7 years. Honestly, I can't imagine going back to an office!
It takes a lot of discipline. And although many of these tips may seem like you've heard them before, trust me in that they matter.
10 Working From Home Tips
Have a Designated Office Space
Not everyone has a room in their home they can dedicate as a home office space. But if you can, try and find any corner and stake a claim as your own.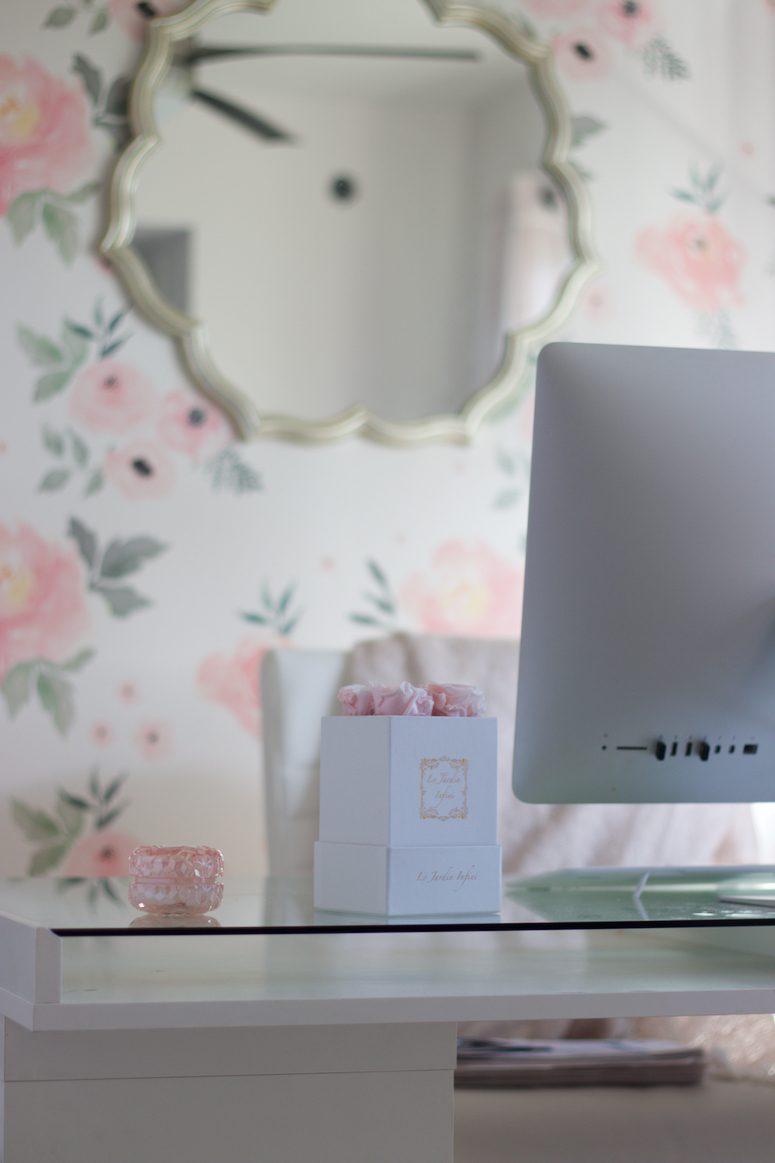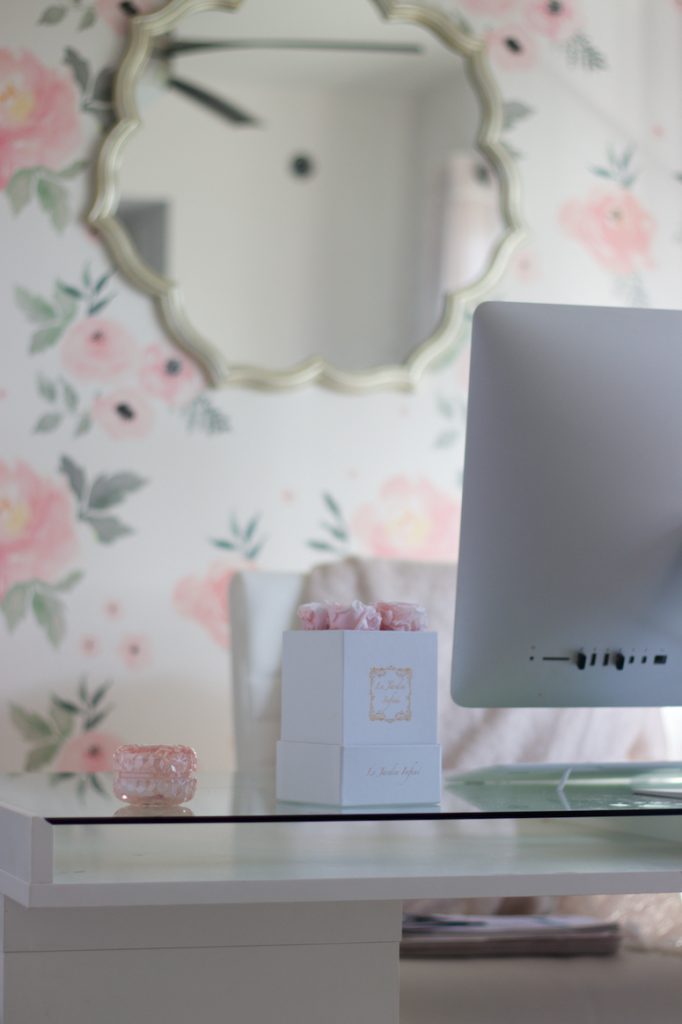 This can be the kitchen table, the same place in the living room or any small space. Be creative!
I have a vanity in my bedroom where my laptop is as a secondary office space. And now that my kids are home from school for the next few weeks (or foreseeable future???) I made a new "space" downstairs in the kitchen.
Yes, I re-arranged the furniture to make things more functional to work from home while watching the kids. That's how important having a designated office space is!
If your kids are home too, and they're little like mine, you'll want:
A somewhat communal space since little ones tend to follow us everywhere
A clear area that's free of clutter
An outlet that's nearby!
Keep the Clutter at Bay
I can't stress this one enough, a clean office desk/area is SO essential to your productivity, especially when you're working from home.
Make it a habit to completely clear off your desk space when you're done with work for the day.
Clutter has a way of distracting us and attacking our creativity, and it takes just a few minutes to tackle.
---
RELATED: Home Tour Inside My Blogger Office Space
---
Designate A Set Work Schedule
I know a lot of us have kids home from school now so this one is a little tricky, but establishing set work hours makes a huge difference, and keeps you from working until midnight.
Yes, this means setting an alarm, getting up and staying on somewhat of a consistent routine for your work day.
Did you think you were going to lay around in your PJs all day? Think again. That's what will send you straight into a funk! And it will completely throw off your work-life balance.
Eliminate Distractions
Distractions are aplenty when you're working from home. Especially if your spouse or significant other (and maybe even kids) are at home, too. Or, if you're tempted to turn on the news for the latest COVID-19 updates.
Don't. It'll cause unnecessary stress and anxiety. The news and these distractions will all still be there later for you to consume when you actually have the time to!
Here are a few ways to handle distractions when working from home:
Close the door to your office if you have one
Silence your phone, yes really!
Turn off your email and only check it at designated times
Block Facebook and all social media. There are loads of apps and extensions to help with this!
Get Dressed
There is this idea that working from home is sitting in your PJs all day long on the couch with a laptop. Let me tell you, this is far from the case, especially if you want to actually be productive.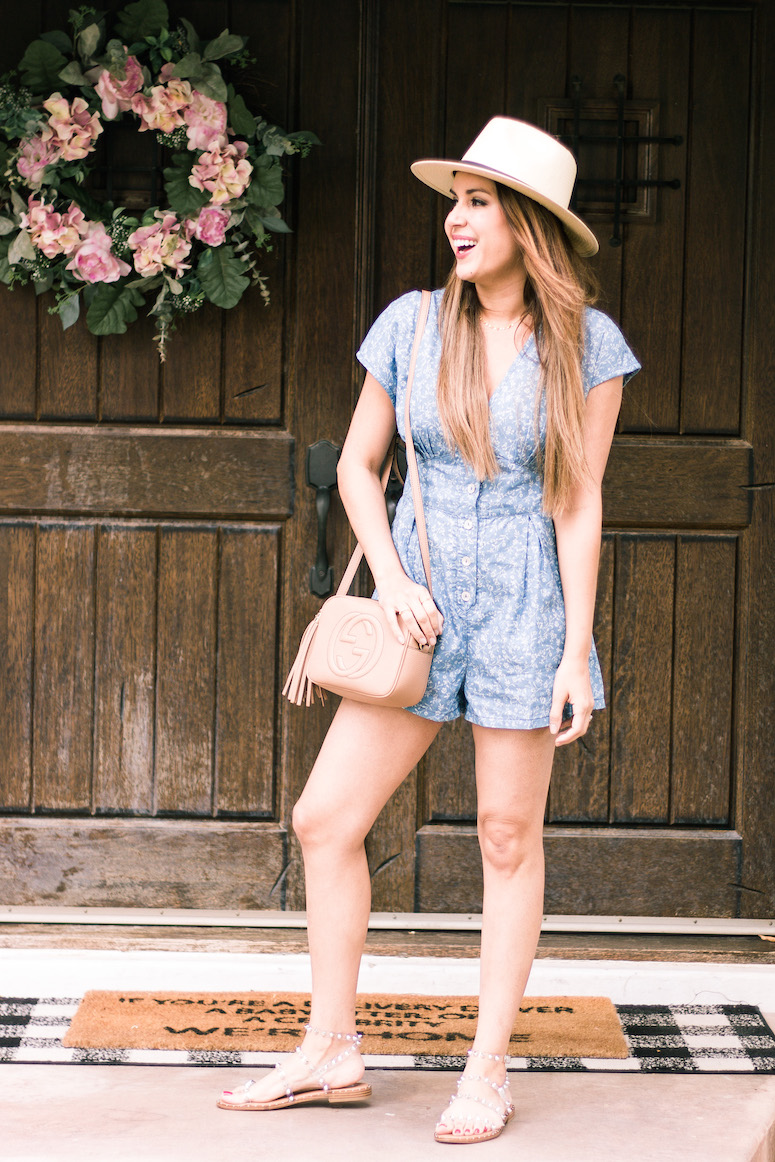 Getting dressed makes a huge psychological impact on you, even when you're working from home.
You certainly don't have to throw on a blazer and heels, but some effort, and even some minimal makeup, will help you feel more "on".
And yes, this means going beyond things that are stretchy pants. Although I do like to do a "Casual Friday" at-home in the form of "Yoga Pants Friday". This helps ensure I actually get dressed the rest of the week!
I'll be sharing some easy at-home outfit ideas soon so make sure you're on the mailing list to get alerted when the post is up.
Avoid the Kitchen
Oh, the kitchen. It seems to just beckon when you're working from home. Whether you're just feeling peckish or suddenly need to cook something for lunch, this room is a huge distraction.
If you can, meal plan so you avoid needing to cook during the day. And leave some snacks at your desk to help stop boredom grazing.
One thing that's helped me with lunches is using services like Freshly or picking up some pre-made meals at Sprouts I can easily heat up.
This also helps ensure I'm not eating junk during the day, or submitting off of protein bars.
---
RELATED: How to Design a Productive Home Office Space
---
Stock Up Your Desk
If you do have a desk and have the room for it, stock it up with some essentials! I like to stock:
Snacks
Water
Lip balm
Hair Ties
These are the items I found myself constantly getting up for, so it made sense to eventually just leave them at my desk! The longer you are working remotely, the more you will figure out exactly what things you need nearby.
Schedule Coffee Dates
This one is a biggie friends–working from home can be so lonely! That's why it's so important to schedule coffee dates with friends or new people to get that social time in.
If you can't meet in real life, a phone chat or Zoom chat really can go a long way. I try to plan for at least one a week.
Get Outside
When you're working remotely, it can be easy to spend the entire day at your desk and realize you never went anywhere! So treat this experience just like you are at a regular office and schedule breaks and get outside.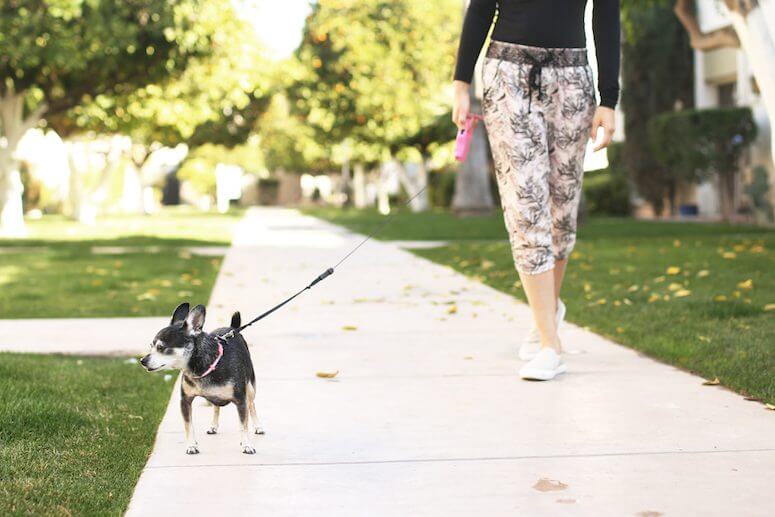 I take this time to walk the dog or get a little fresh air. It makes a HUGE difference!
Give Yourself Some Grace
There's only so much we can do, and these are stressful times. So please, give yourself some grace.
Maybe that means you cut back working (I am). Or make new goals on what you can actually accomplish based on the new normal. But by all means, be kind to yourself. Take breaks and try not to stress as we adjust to this new normal.