Thinking about splurging on some must-have designer items? I'll let you in on a little secret: selecting the right fashion investments can absolutely help you build a great wardrobe.
Yes, some might be expensive—that's why they're called investments—but these pieces truly stand the test of time.

What's more, they're easy to mix and match with lesser-priced pieces in your wardrobe. Even if you pick up some Amazon fashion finds here and there, when paired with a designer bag, belt or great shoes, the look is totally elevated. And, it looks sophisticated and expensive.
Why You Should Consider Fashion Investment Pieces
Yes, a classic designer item makes it easy to mix high and low, but what's most important is the fact that these investment pieces will last you for many years to come, are great quality and timeless in style. These must-have designer items will save you from buying similar, lower-priced pieces every year.
Do the math: If you spend $50-100 on a bag every season, over 10 years you will have spent $2,000+ on purses that you tossed or got sick of! Personally, I'd rather spend that on a bag I truly love that will last me for many years, and may even go up in value.
The Best Fashion Investments for Women in their 30s
So, what should you get? Well here, I'm going to break down some of the best fashion investments you can buy and recommend a few of my favorite, specific pieces.
Investment Piece #1: A Great Designer Tote
I think it goes without saying that a tote is a must-have in any woman's wardrobe. This bag is a workhorse; it will take you from errands to the office to traveling and can even accommodate baby items, too.
My must-have designer tote is the Louis Vuitton Neverfull MM; I've been carrying this bag for more than a decade and it has gone up in value since the initial purchase.
This bag comes in three sizes, but the size you choose is up to you. I ultimately chose the MM because I am 5'4" and on my frame the Louis Vuitton Neverfull GM looked a little too big.
It matches with everything, is easy to clean and is super versatile. What's more, you can find many pre-loved on sites like The Real Real.
If you truly want a nice size tote, I wouldn't really recommend the smaller size unless you are quite petite.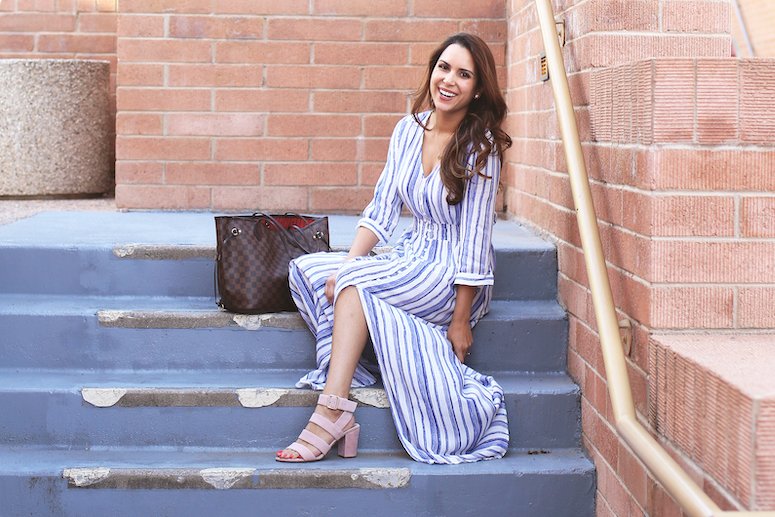 This bag was under $1,000 when I first purchased it; now you can only find them that price pre-loved!
It makes a great fashion investment since the cost per wear has been AMAZING, and I know it holds its resell value if I ever were to get sick of it.
Other Designer Totes to Invest In
A designer tote is definitely one of the luxury items every woman should own, so finding one you truly love is key.
A few other designer totes to consider would be the Goyard tote. This is most similar in size and style to the Louis Vuitton Neverfull.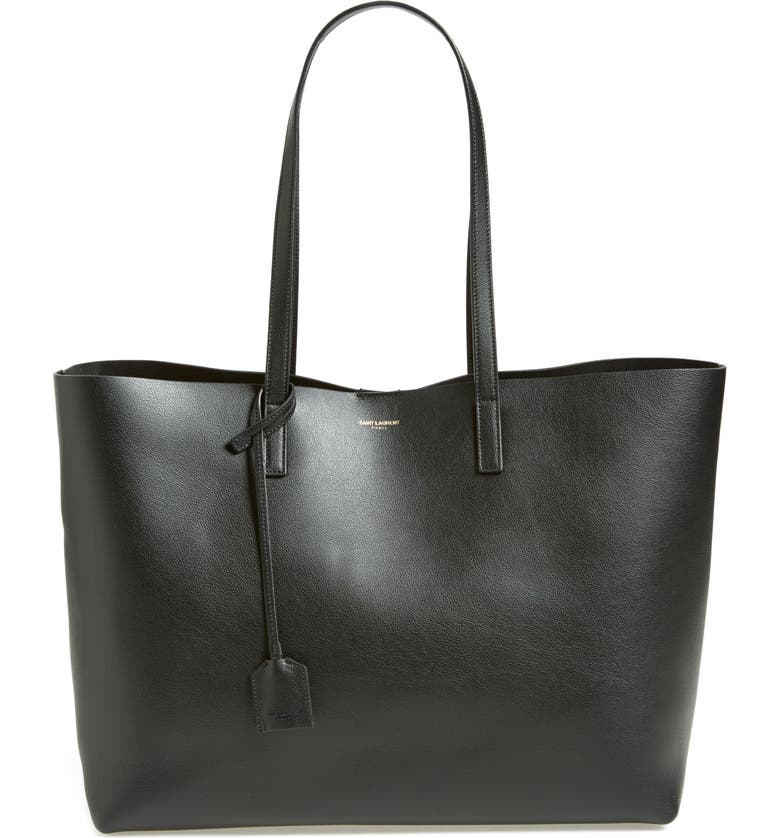 Of course, every designer has their own tote. There's a gorgeous YSL tote I've been eyeing (under $1,000!) and Gucci has its own tote, too.
What's wonderful about investing in a designer tote is the cost per wear is low. And, for the size of the bag that you get, the pricing is reasonable as well.
A Gucci Marmont camera bag will run you $1,290; but you can pick up a Gucci tote, which is more than triple or quadruple the size, for under $1,000. This one is reversible! So you get TWO designer bags for the price of one. Total win.
---
RELATED: The Best Louis Vuitton Neverfull Alternatives to Consider
---
UPDATE
I recently added the gorgeous Saint Laurent Rive Gauche tote to my collection, and she does not disappoint!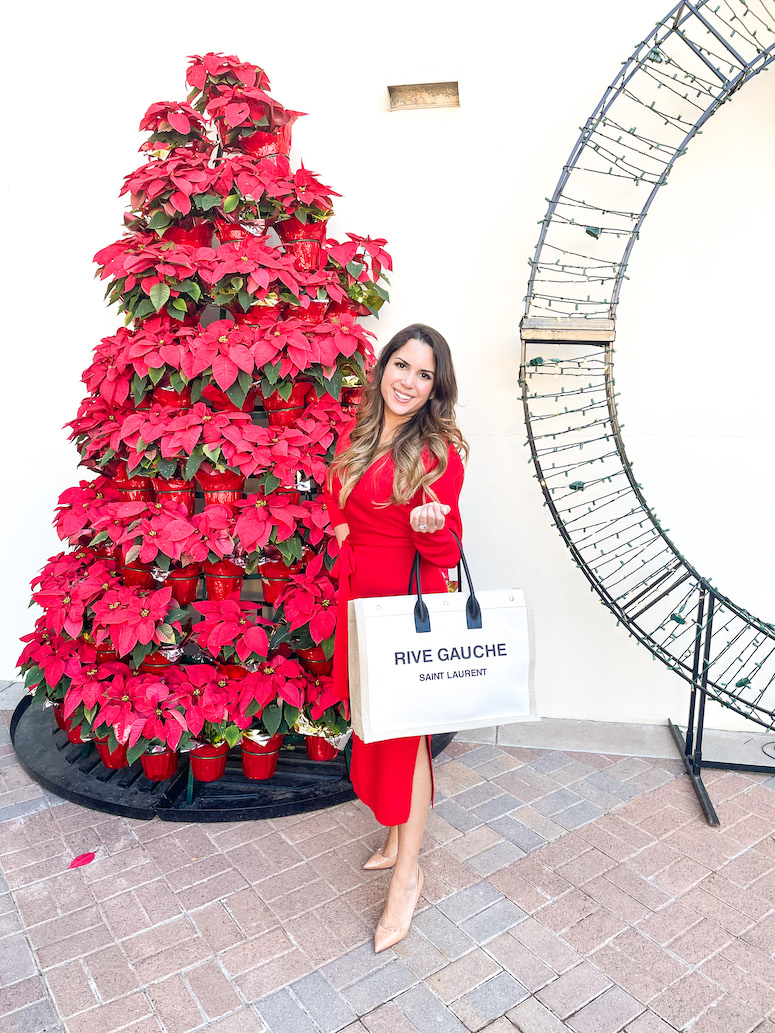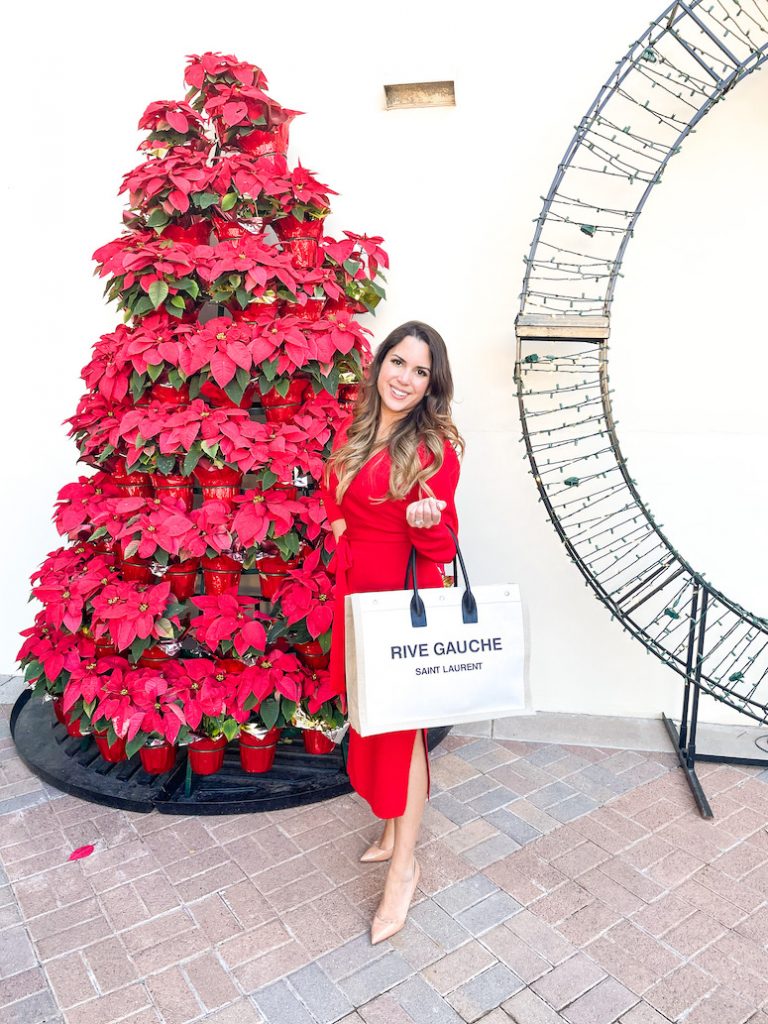 This is a very large tote, perfect for weekending, travel and a beautiful beach/pool bag in linen and leather. It comes in cream and black as well.
Check out the full review in my YouTube video below.
Organizing Your Designer Tote
My one complaint about many designer totes is that they are black holes. Most don't have compartments, which is something you'll either love or hate.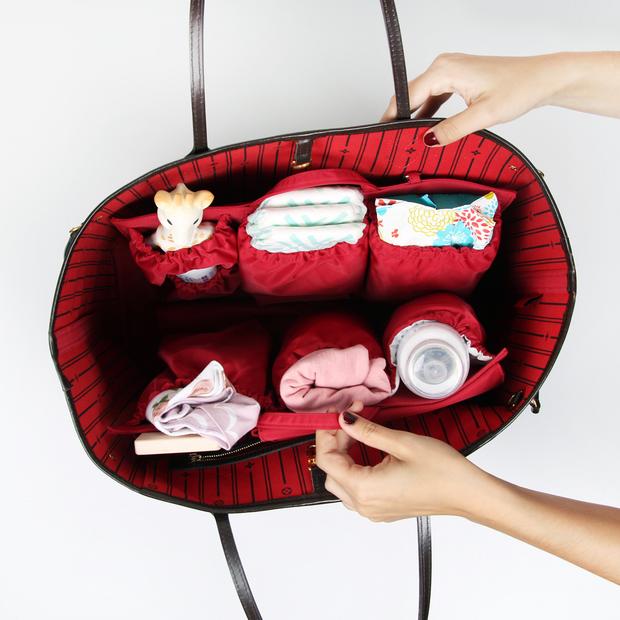 If you're looking for an organizational insert, there are loads of purse organizers on Amazon made for LV Bags. I own this one. There are also many purse organizers on Etsy.
These make great baby shower gifts, but you can also use them to organize your personal items, too!
---
RELATED: The Best Luxury Beauty Buys That Are Actually Worth It
---
Investment Piece #2: Designer Boots You Love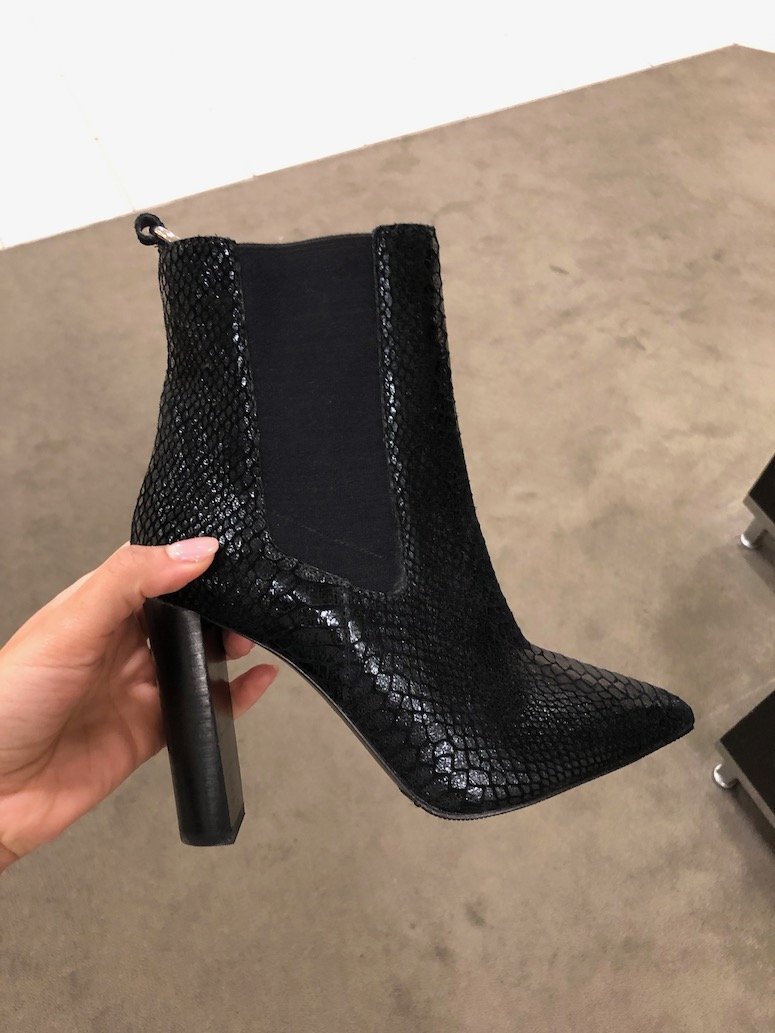 Shoes are not all created equal.
I wrote a story for a magazine a few years ago and was able to interview several designer cobblers who explained the process of making shoes and let me just say, they are not all made the same!
From the quality of the materials that are use to the measurements taken to how long a shoe is left on the last (where a shoe is shaped), all of these things make a difference in how comfortable your shoe ends up being.
Of course, you don't need to buy all designer shoes. But at least one pair I would strongly suggest investing in is a pair of designer boots you love.
---
RELATED: Are the Gucci Ace Sneakers Worth it? My Honest Review
---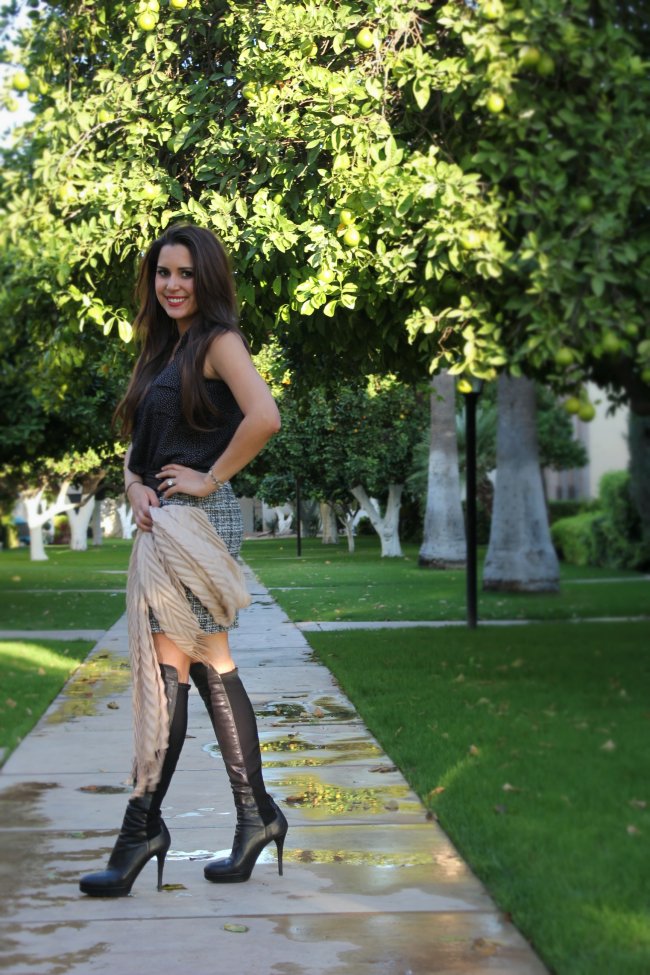 I've had my Stuart Weitzman boots for more than 6 years and still get compliments on them. The leather is high-quality, they are quite comfortable and are a classic designer item that is in style year after year.
Boots, for the most part, don't change a ton. Yes, heel shapes change but not as quickly as you think. Which is why boots are a great investment piece to consider adding to your wardrobe, especially if you live somewhere where you'll get plenty of use out of them!
Many designer boots are also padded inside, so they'll be comfortable to walk in. And, once you're over them, you can always resell them on Poshmark or The Real Real. 
---
RELATED: 10 Shoes Every Woman Should Own
---
Investment Piece #3: Great Outerwear
I live in Arizona, so I don't have a very expensive coat. I did, however, invest in a genuine leather jacket many years ago, and it is the same one I use to this day.
If you live someplace cold, it would be worth investing in a sleek coat, a gorgeous Burberry trench or other luxury outerwear item that you'll wear year after year.
This is another item that's practical and cute, and won't change much over time.
Investment Piece #4: Nude Heels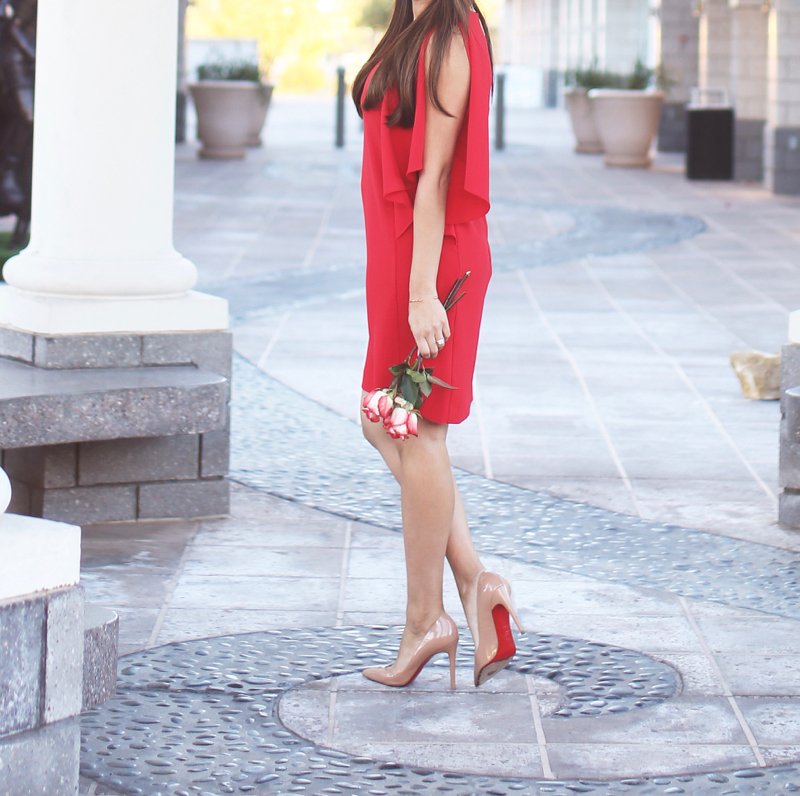 A nude heel is a wardrobe essential in every woman's wardrobe. They elongate the legs, they're classy and they literally go with any outfit!
My Christian Louboutin Pigalle heels are a go-to that will instantly dress up any outfit. They aren't the most comfortable of shoes, but I have worn them for nearly 6 years making them one of my best fashion investments. And whenever I wear them, I feel like a million bucks.
Stuart Weitzman (under $400) and Jimmy Choo also make gorgeous nude heels you could try. These Jimmy Choo's are closest to the Loub's and the pair I may be trying next (in black).
Investment Piece #5: A Designer Clutch
This may be a personal preference, but I do consider a designer clutch to be a must-have designer item for a woman in her 30s.
From being a wedding guest to cocktail parties and date nights, there are soooooo many occasions where a designer clutch is needed.
I've been carrying this Louis Vuitton clutch for more than a decade; I love the natural color and that it goes with so many outfits!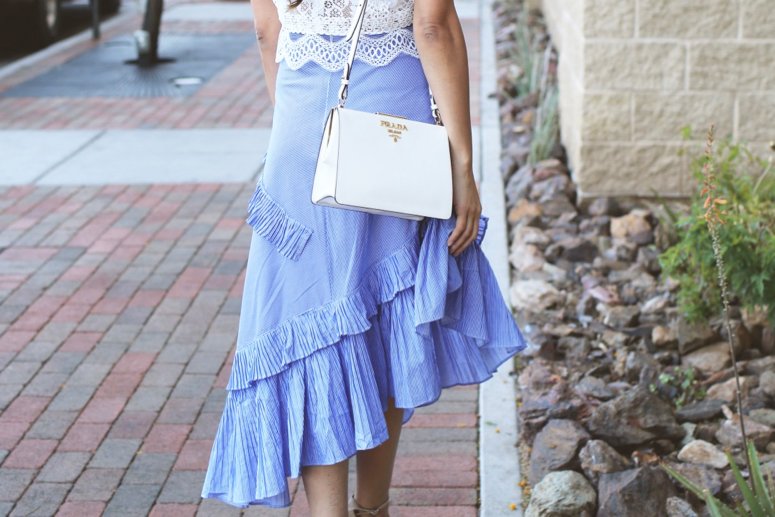 There have been some more recent clutches added to my wardrobe, like a Jimmy Choo clutch in black and this gorgeous Prada bag, my new favorite.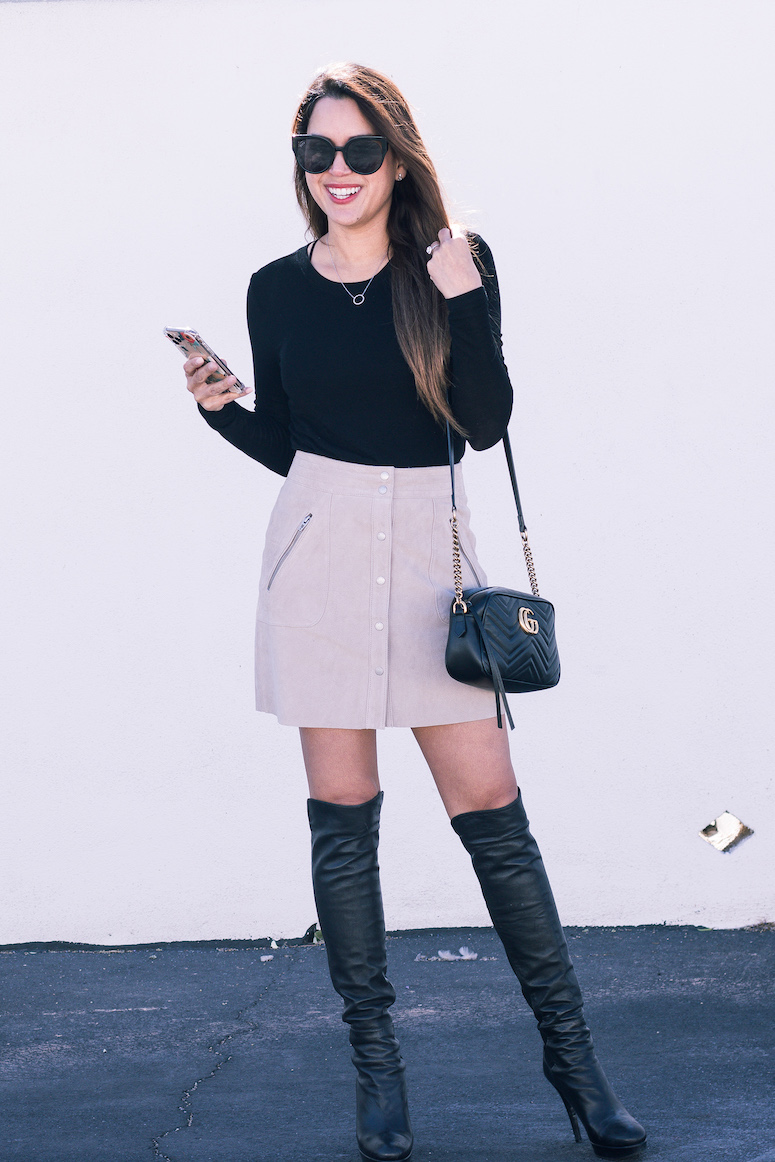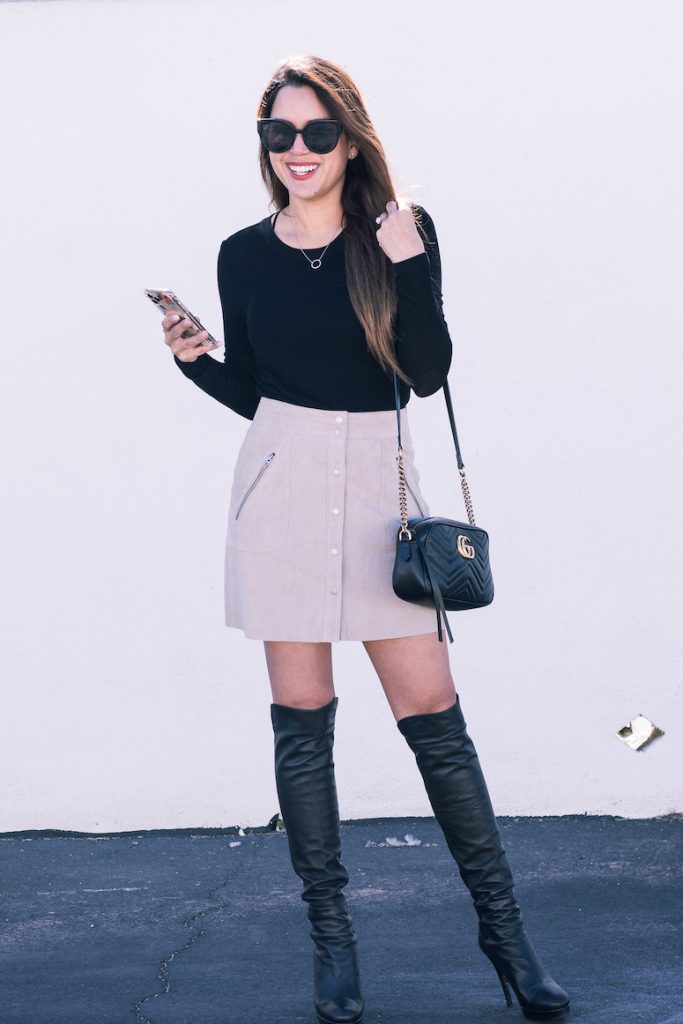 If you are looking for a double-duty clutch that goes from day to night, you could consider something like the Gucci Marmont Bag, which looks casual enough for daytime but dressy enough for evening.
Also, the new Louis Vuitton Neverfull bags come with a small clutch inside to keep it organized! This essentially makes two bags in one, and you could certainly use this as your designer clutch without having to buy anything additional.
---
RELATED: Saint Laurent Loulou Review: The Best Designer Shoulder Bag?!
---
Investment Piece #6: An Amazing Designer Accessory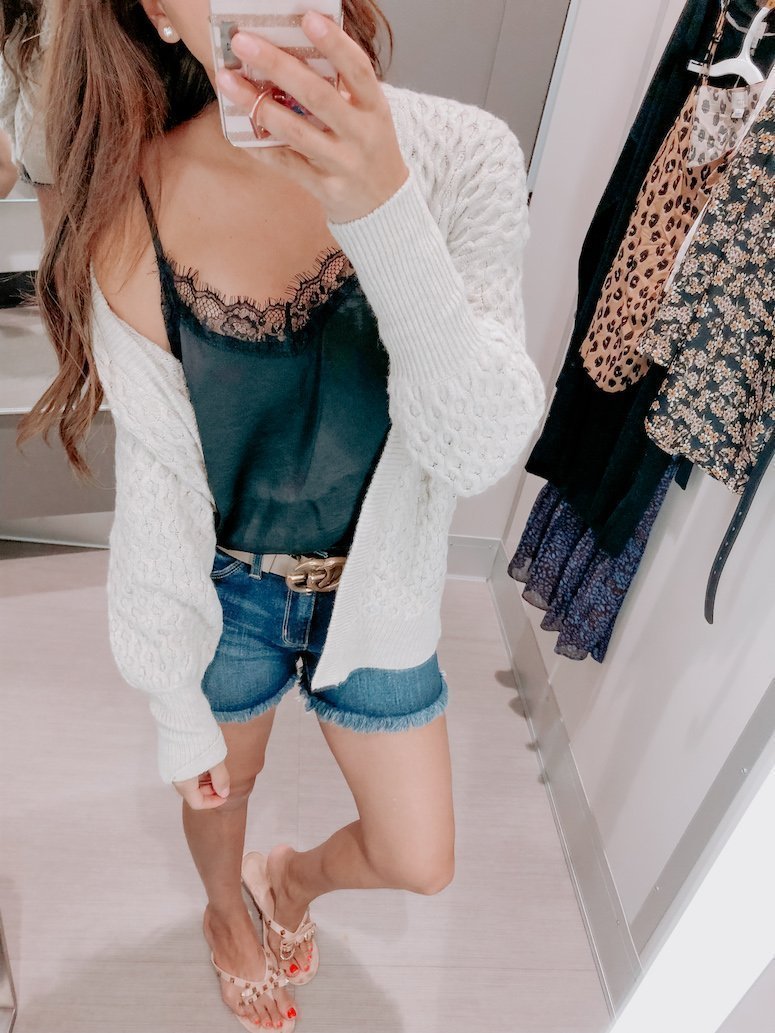 The secret to mixing high and low is always in the details. Pair that T.J. Maxx dress with a Gucci belt and designer handbag; or get yourself a $25 LBD worn with a gorgeous Michele diamond watch. Whatever fashion investments you choose to make, an amazing designer accessory will completely upgrade your outfit.
If you wear a lot of denim, I would recommend investing in a designer belt. If you're looking for a statement piece, try the Gucci belt which will dress up that $10 bodysuit. I also really love the Hermès belt which is a little more pricey, but not as popular. Don't forget, you can also find these items pre-loved!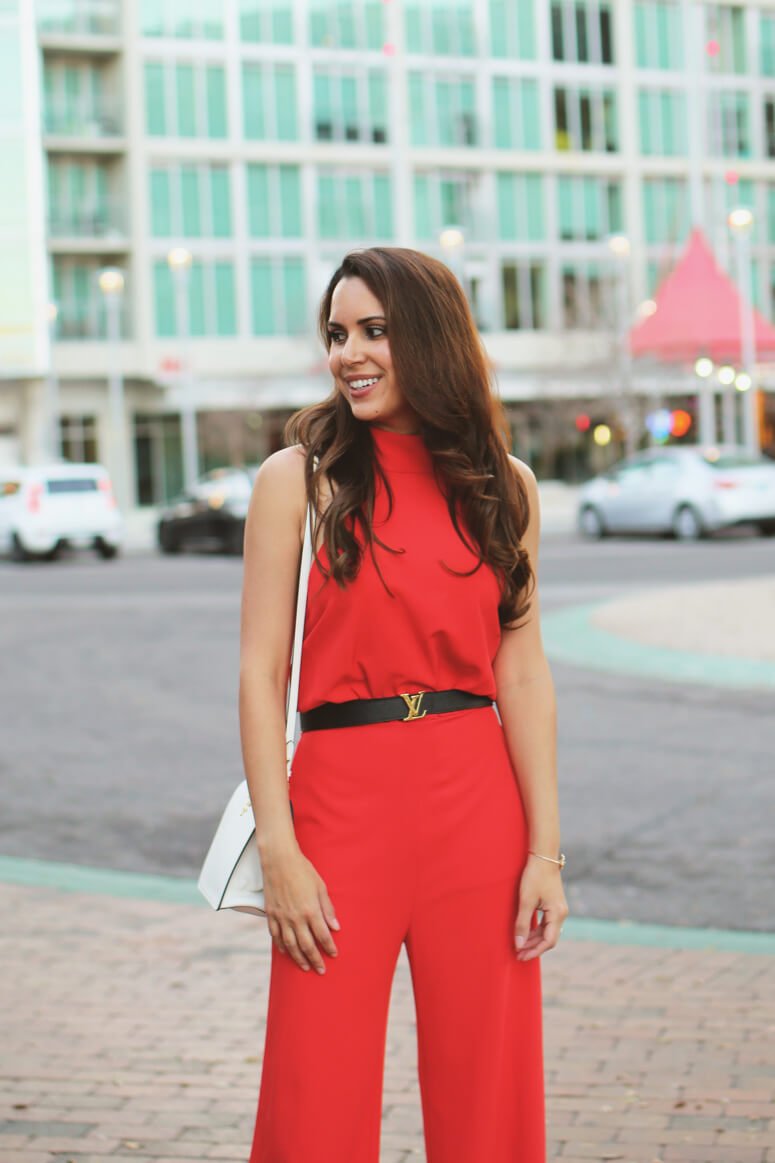 Want something that will also work for dresses and skirts? Try the Louis Vuitton belt, which is a bit on the thinner side. What I love most about this belt is that it's reversible! So I feel like I got two designer belts for the price of one.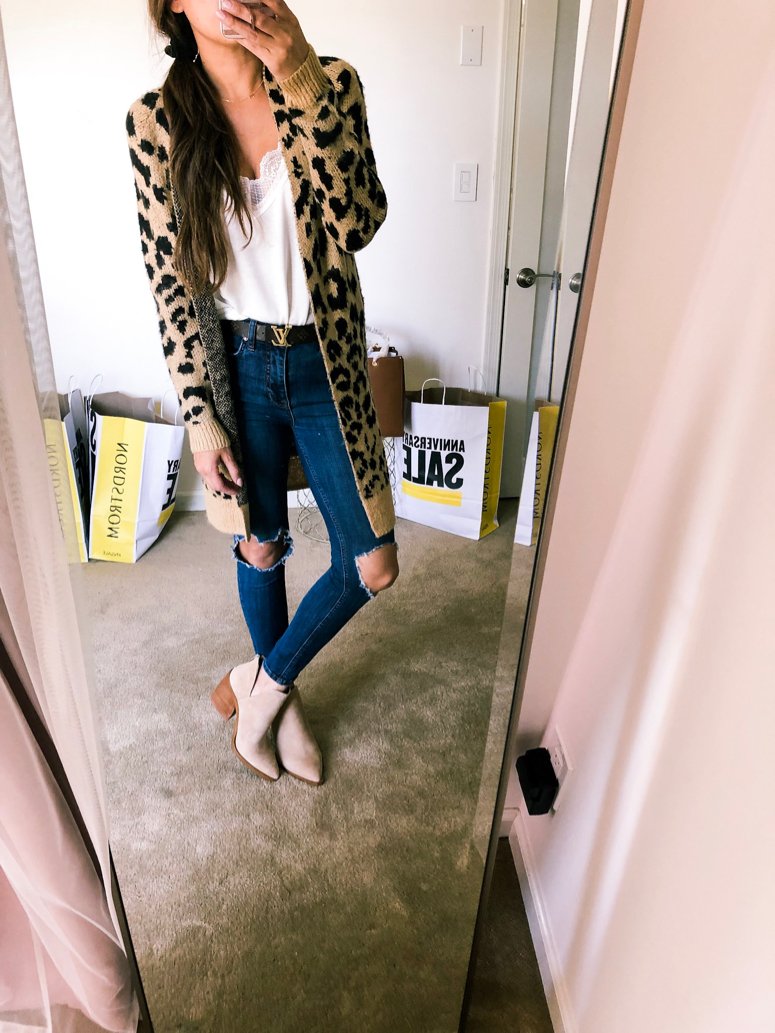 If you aren't a belt person, you may want to consider getting something like a gorgeous designer watch.
Investment Piece #7: A Statement Piece
The last fashion investment a woman in her 30s should consider is a gorgeous statement piece that is uniquely hers.
This isn't something I've acquired just yet, but it is on the mind and I'll know it when I see it.
What's great about choosing a gorgeous statement piece is that it can be something that's truly personal and unique to you.
Maybe it's an amazing necklace or cool ring, or perhaps something a bit more understated. But, it's something that's personal to you and something no one else has.
---
I hope you've enjoyed this list of luxury items every woman should own.
What are some of the best fashion investments you have made or would recommend? Let me know in the comments below!
Linking up with: Not Dead Yet Style
This post was featured on Links à la Mode fashion roundup by Independent Fashion Bloggers.
More fashion articles:
SPONSOR: Shopbop, Tory Burch, Canada Goose Coats, Rebecca Minkoff Bags, Asics, CQY, Coach 1941, Textured Bags, Animal Print, Hair Accessories, Men's Maison Kitsune