10 Shoes Every Woman Should Own
We talk about capsule wardrobes a lot and how to build a better wardrobe. But what about a shoe capsule wardrobe?
Yes friends, we can do that too.
In fact, although I've been known to own a ton of shoes in the past, my footwear selection has gotten a lot more minimal lately.
That's really because there are about 10 pairs of shoes every woman needs for a fully functioning wardrobe.
I'm not saying you can't buy more than 10. But at minimum, you'll want these 10 shoes in your closet.
And while the exact types of shoes you'll need can vary a bit based on your wardrobe color palette and lifestyle, for the most part you'll likely need these 10 shoe styles.

Nude Heels
A nude, pointed-toe pump is definitely a shoe essential every woman needs.
This classic shoe looks elegant and won't go out of style.
My personal favorite are the Christian Louboutin nude pigalle heels. They're an absolutely classic style that will last year for years to come!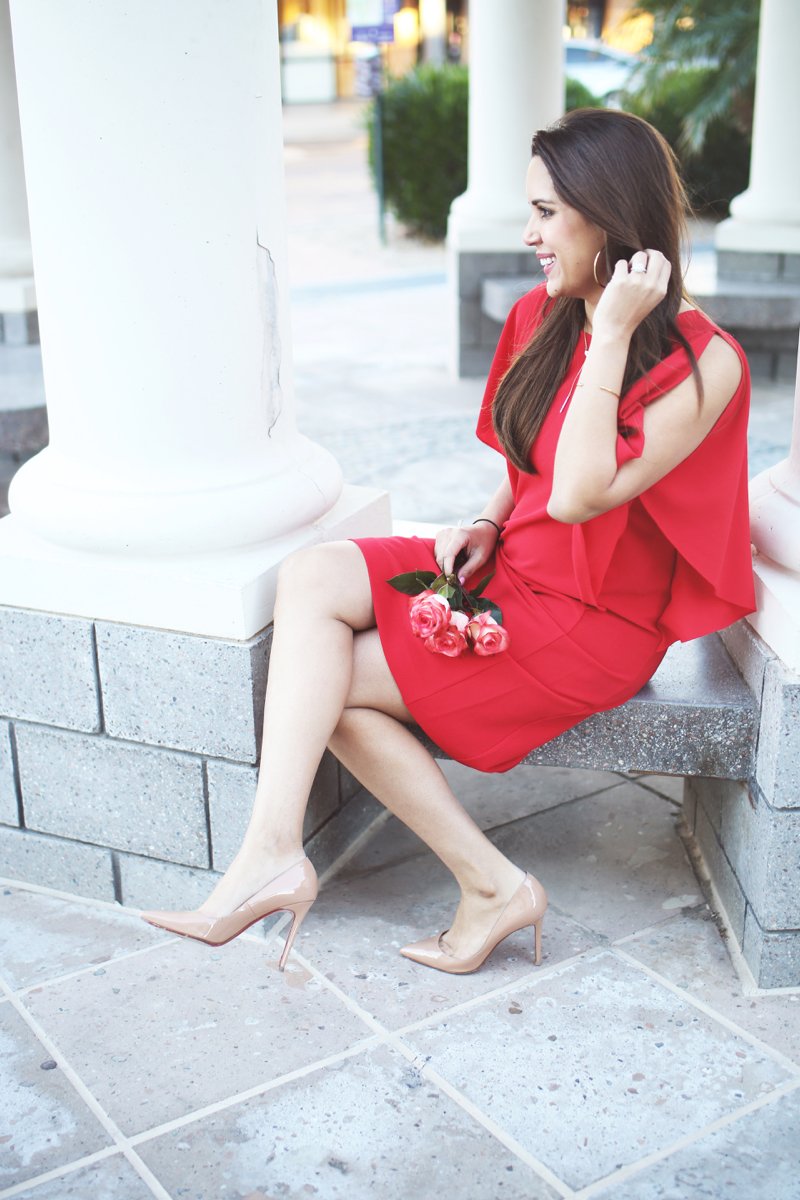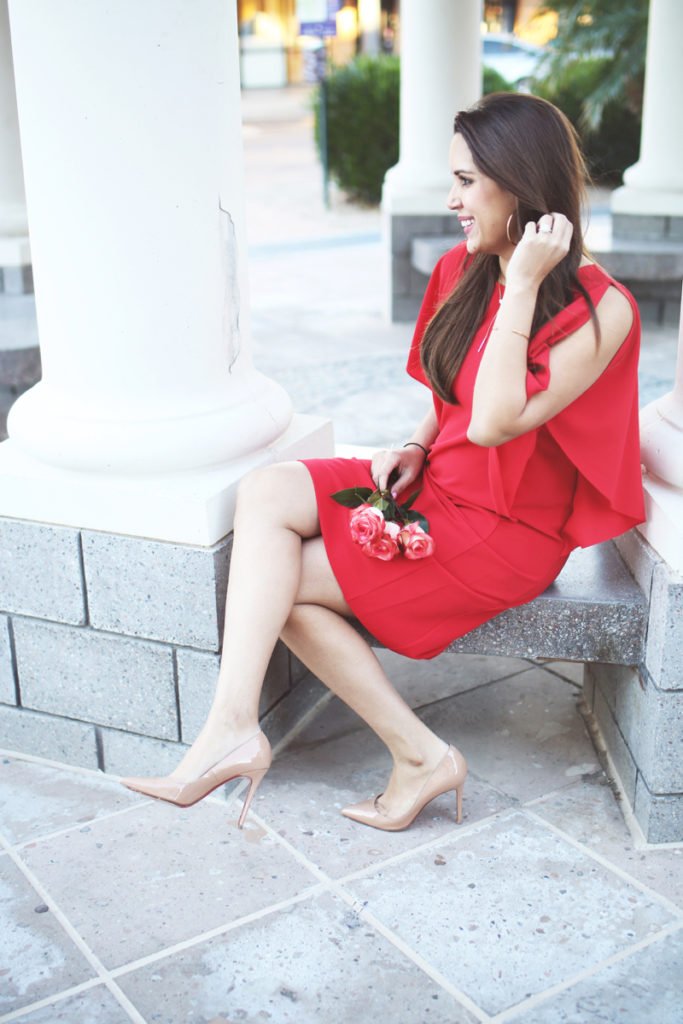 What's more, nude pumps can be worn with so many outfits.
From a midi skirt to jeans to dresses and jumpsuits, a pointed-toe nude heel can go with almost anything.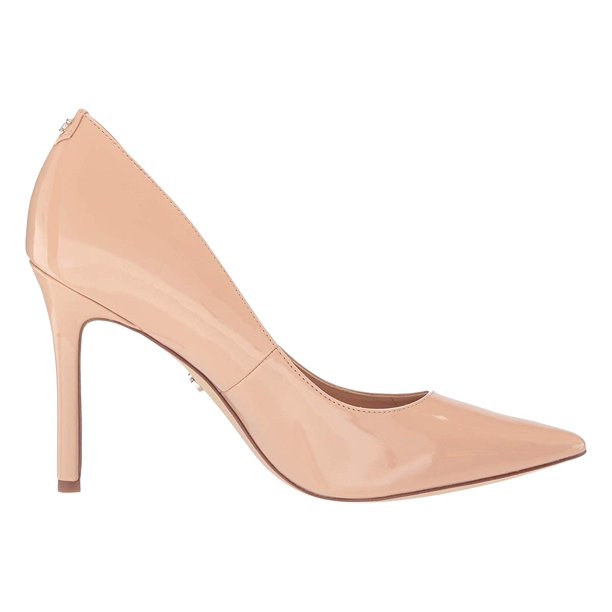 For a more budget-friendly look, try the Sam Edelman Hazel pumps. They're extremely similar and have incredible reviews.
Also, they have a reasonable heel height.
What's more, the shoes are well-priced at under $150!
If your wardrobe leans toward darker colors, I would recommend a classic black pump in lieu of the nude heel.
Again, get something approachable and leave the sky-high heels for your clubbing outfits!
Knee-High Boots
A pair of knee-high boots are a staple shoe style in my opinion, especially for fall and winter!
If you're in a warm climate, they are a great shoe to make a shorter dress or skirt look fall-appropriate.
And tall boots are perfect for layering over tights or jeans in the colder months!
I love these beige boots from Schutz, they're the perfect neutral color and definitely a fall fashion essential.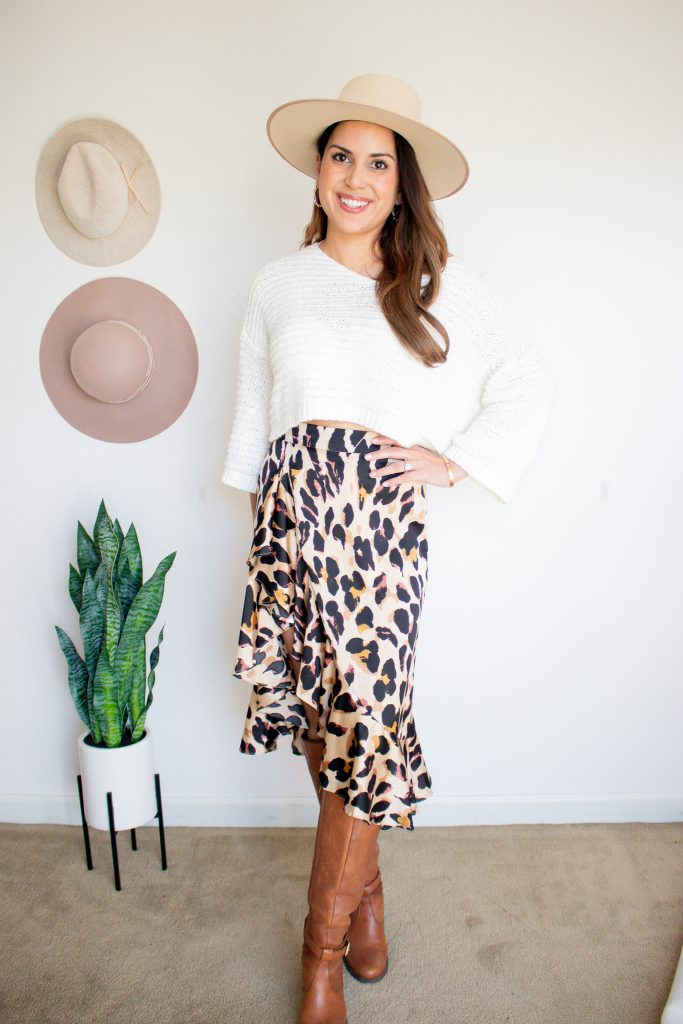 These croc knee-high boots are also a current favorite, especially if you already own a knee-high boot and are looking for something a bit trendier.
White Sneakers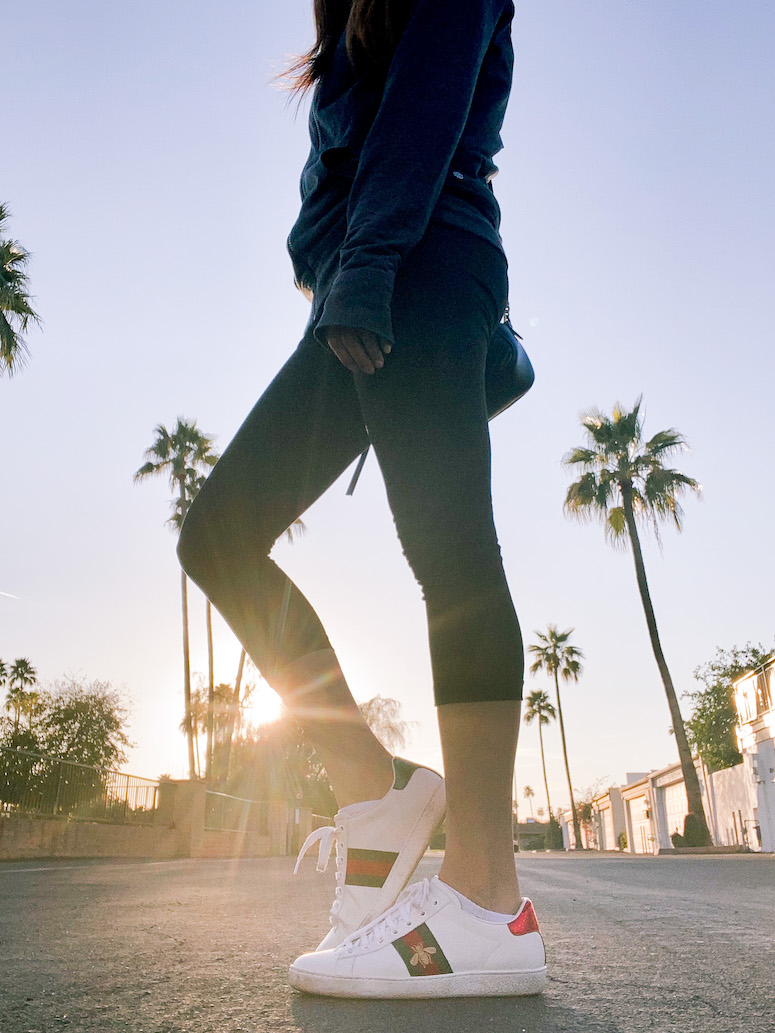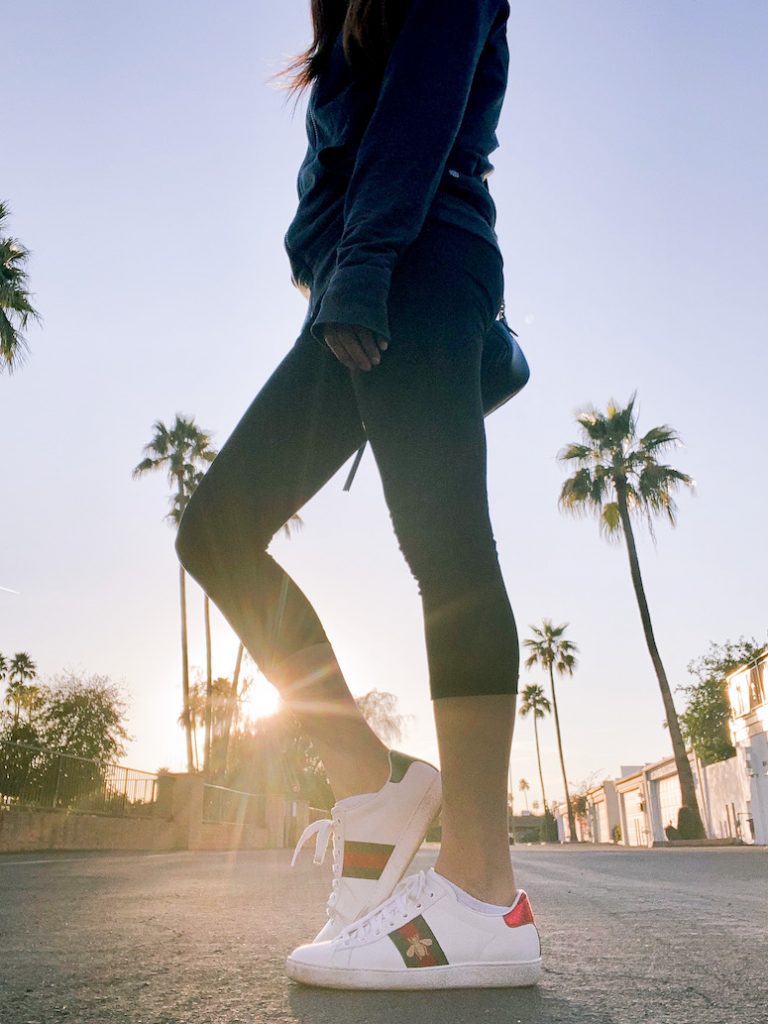 A pair of sneakers, specifically white sneakers, are an absolute must for your shoe wardrobe and the perfect casual shoe that can go with dresses to even your shorts or joggers outfits.
Casual sneakers like these will take you from errands, to school pickup, to traveling, and more.
When it comes to this category, there are SO many to choose from.
If you can swing it, a designer pair like these Gucci Ace sneakers are a fun and statement-making choice.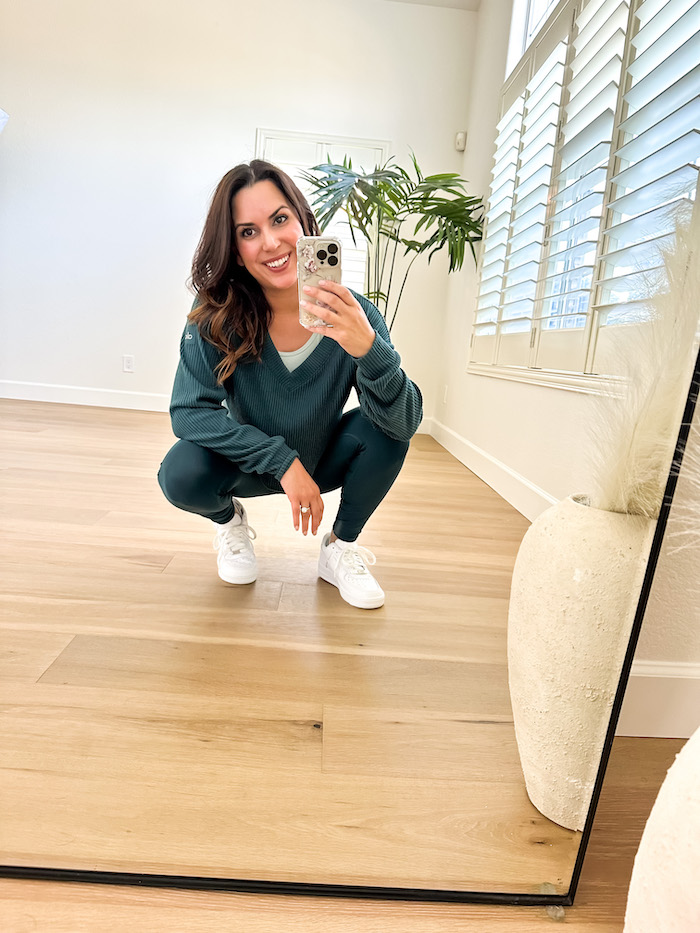 Another option I love that's right on trend are the Nike Air Force 1 sneakers. They're simple, versatile, and the classic design is a chic addition to so many outfits.
Slide Sandals
Another shoe every woman should own is a pair of slide sandals.
A nude pair like these are great for sliding on with wide-leg pants, flowy dresses, and denim shorts in the spring and summer.
I reach for flat sandals like these more than almost any other shoe in the summertime as they're easy to slip on yet more elevated than a flip-flop.
Go for a color that complements your wardrobe. That may mean nude (which goes with basically everything), black or even white!
Strappy Sandals
A pair of strappy sandals is another essential piece for the warmer months.
These are great for dressing up an outfit for a wedding or date night.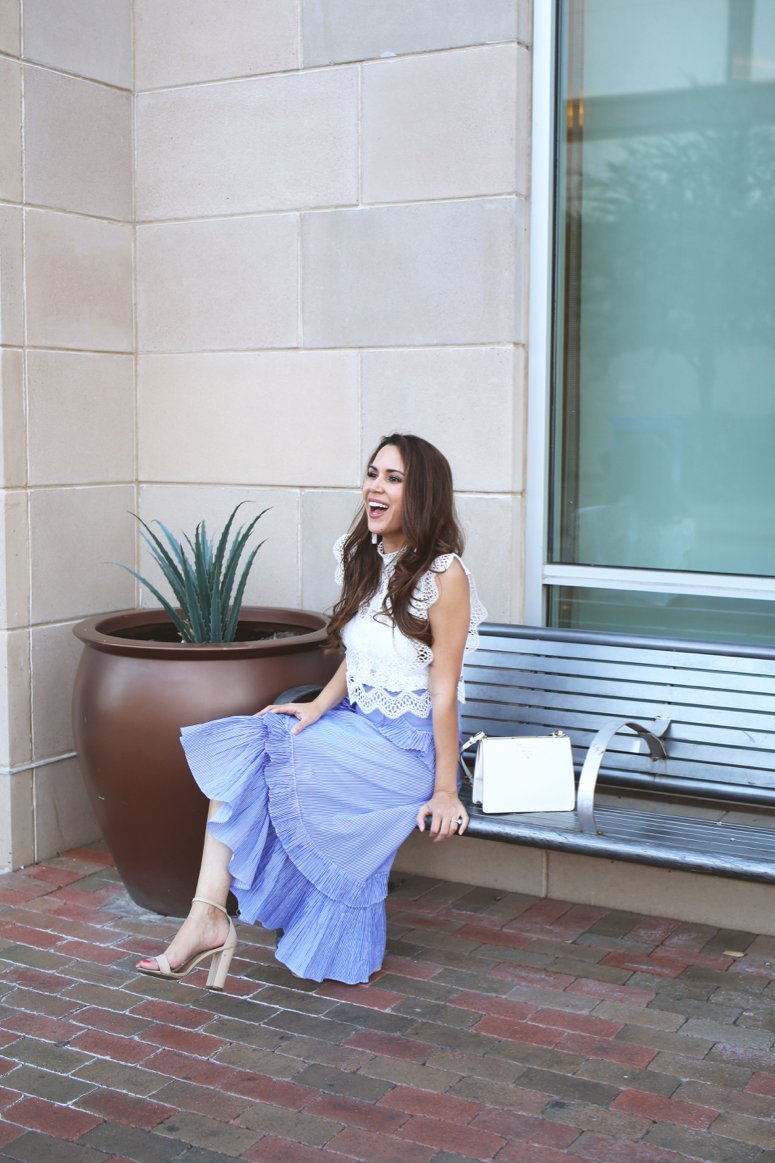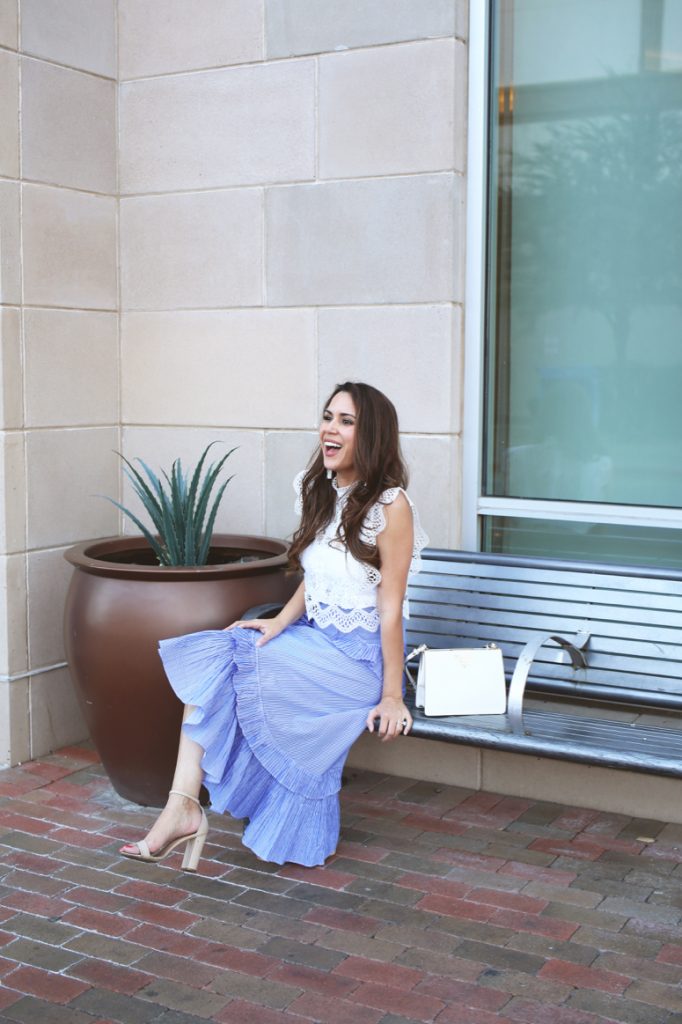 I love this option with the ankle wrap detail to keep it fun!
For something a bit more comfortable, go for a low-block heel option.
Running Shoes
Running or workout shoes are basically essential shoes. When choosing a pair, focus on color and comfort.
These are the shoes you are going to reach for when you need a practical option, so choose something you would feel good standing in for hours!
Ankle Boots
An ankle boot is another fall shoe every woman needs.
I reach for these more often than a tall boot because they're so easy to pair with any outfit.
This beautiful white pair from Jeffrey Campbell are perfect for elevating any look.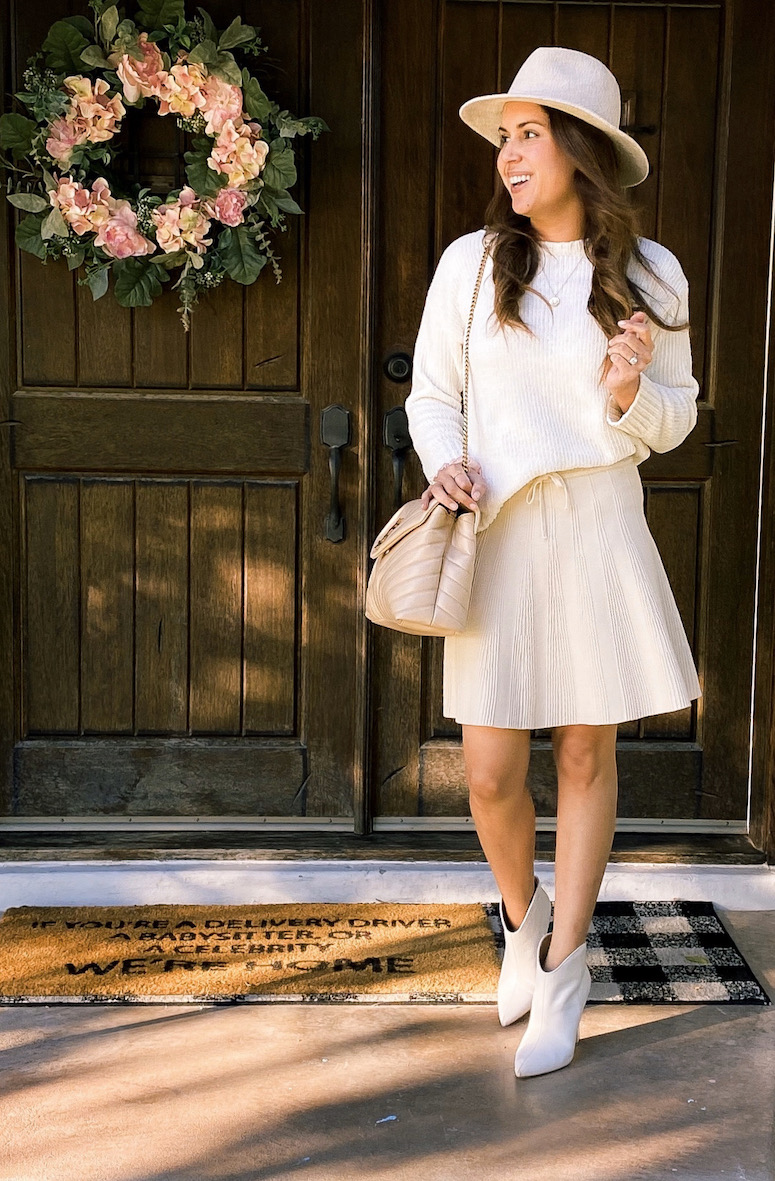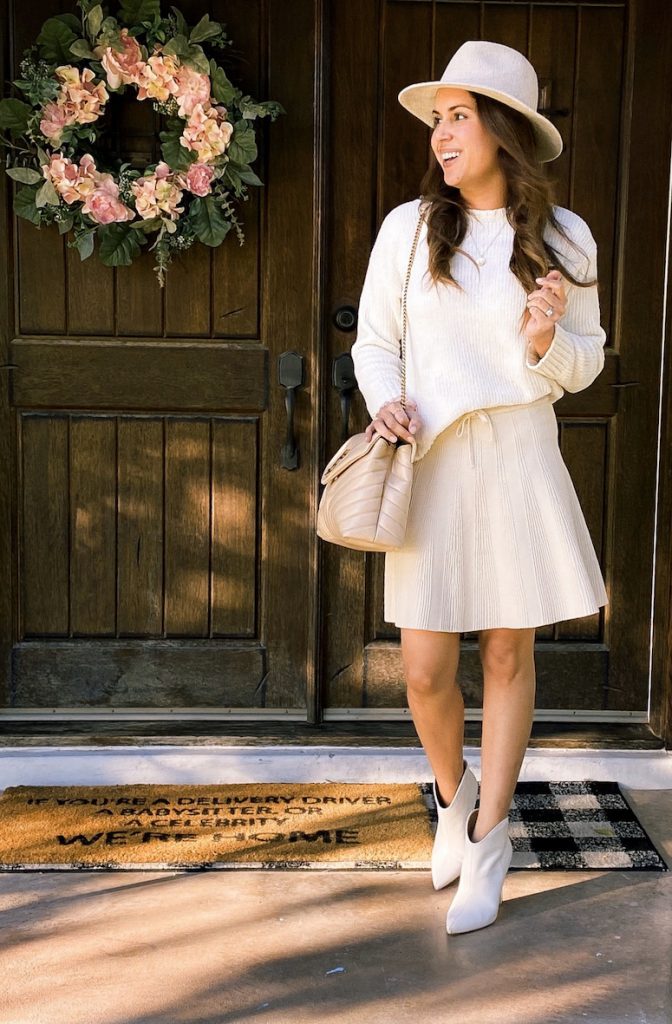 I also recommend having a simple pair of black ankle boots like these block heel booties. The chunky heel is comfortable to walk in and so chic.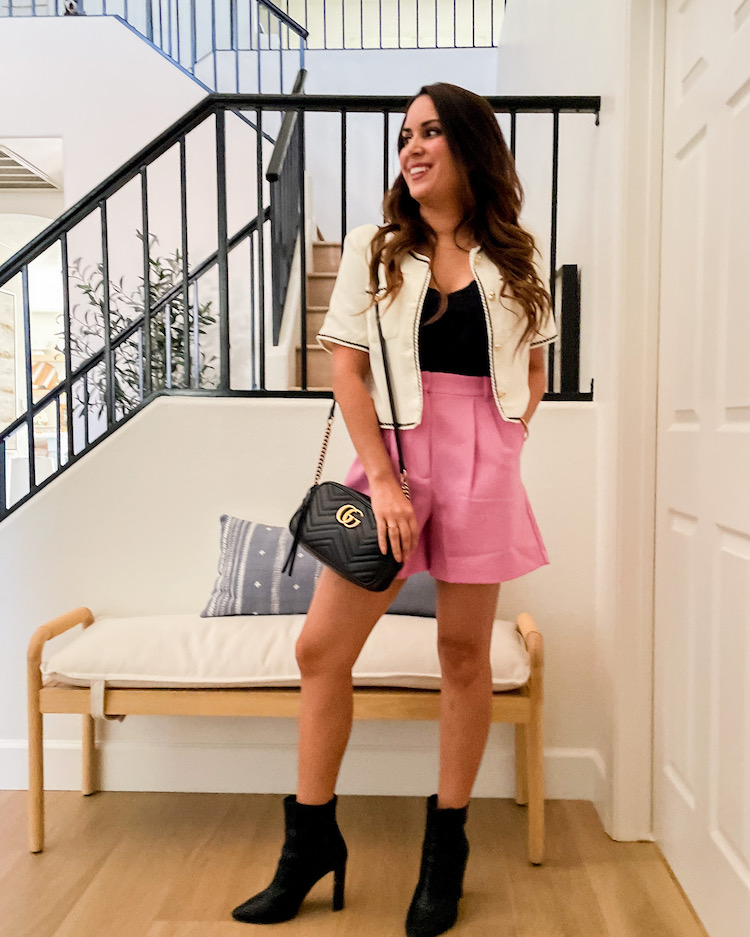 Boots like these can be styled with everything from jeans to shorts to skirts and dresses! They are truly wardrobe staples.
RELATED: How to Wear Ankle Boots with Jeans
Wedges
A pair of wedges may not be a staple shoe to many people, but they are a great alternative to a high heel.
They offer the height of a heel with the comfort and support of a wedge sandal.
I'm obsessed with this pair from Schutz, the metallic detail dresses them up so you can easily take them from day to night.
Wedges are the perfect casual heel, especially in the spring and summer months.
RELATED: 7 Fashion Investments Every Woman in Her 30s Should Make
Statement Shoes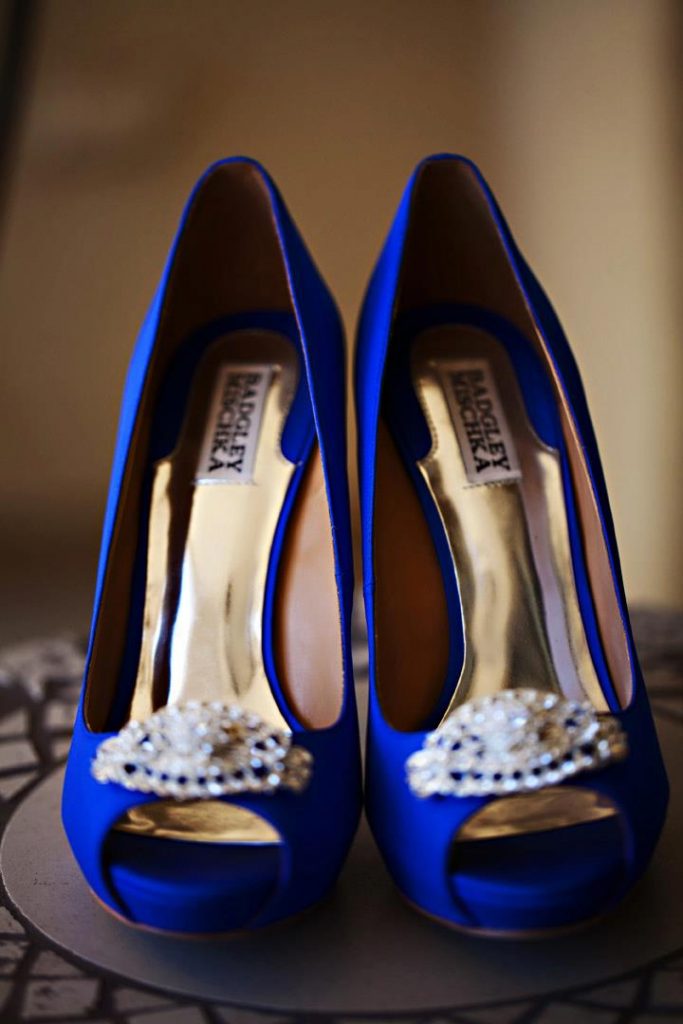 This wouldn't be a proper post about shoes every woman should own without including at least one FUN pair!
For that, try a statement shoe. Just any shoe that makes you happy and makes a beautiful, bold statement.
Maybe this means experimenting with bold colors or perhaps that means leaning into prints or textures. Whatever it is, a statement shoe is definitely one you should add to your shoe collection.
Some Sort of Flat
Every woman needs a flat. They're practical and definitely a wardrobe essential.
Luckily, there are plenty of styles to fit this category. Whether you prefer a ballet flat, a loafer or a mule–take your pick!
Right now, ballet flats are trending as well as loafers so picking a pair comes down to personal preference.
They can be as comfortable as slippers, but a chic wardrobe upgrade, especially if you go for a ballet flat with a pointed toe.
What essential shoes do you think every woman should own? Let me know in the comments below!