How and Why We Chose to Cat Share
This post has been sponsored by Purina®. All thoughts and opinions are my own.
If you've been following my blog for awhile, you know we have a full house with a dog, cat, and two kiddos. But what you may not know is about 6 months ago, we made the decision to try pet sharing with our cat!
Things get chaotic when your family grows, so we now pet share so he lives with us part-time and with one of my best friends part-time.
If you've never heard of pet sharing before, this may sound a little crazy, so I thought I'd share this concept, how to pet share, and how it works for our family. (Hint: Keeping things consistent is key, like always serving the same cat food!)
How We Cat Share
Animals crave consistency, so the No. 1 thing that we prioritize when cat sharing is serving the same food.
They really do get unhappy with change, so this is the most important thing to keep the same.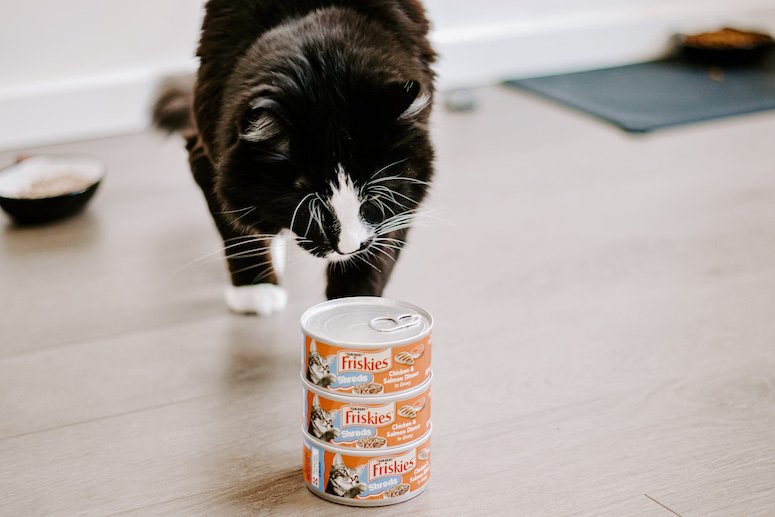 Rico is a gravy lover, so we like to pamper him with Fancy Feast® Gravy Lovers. He likes pretty much any flavor variety! But I typically buy the Tuna Feast in Gravy as I'm pretty sure it's his favorite.
It's such a treat for him, and he gets excited as soon as he sees the can. We have this little joke in our house where we "jog" to the bowl and he full-on runs after us, that's how much he loves it.
There seems to be a misconception that wet cat food is just for occasional treating, but that's not at all the case. In fact, we feed him this daily as wet cat food provides hydration and complete nutrition for healthy cats. In fact, he gets more water through wet food than dry food alone! That's so comforting to us because most cats don't drink enough water. And it's especially important since we live in the dry, Arizona desert.
We also purchase the Friskies Shreds, which he finds so delicious! It's high in protein, which is great for lean muscle, easy to digest and he truly loves it! Rico is a bit of a picky eater, so it's nice we found something he loves and that's so good for him.
Why We Chose to Cat Share
We love, love, love our pets. After all, they were both our first babies!
But the fact of the matter is a house full of babies, both the furry and non-furry kind, can be a lot of work.
We noticed our cat was not getting the attention he deserved, and was a little bothered by our toddler constantly chasing him, but we didn't want to give him a new forever home either!
There are a lot of reasons people may decide to start pet sharing. Maybe you travel a lot for work or maybe your new landlord doesn't allow pets. Whatever the reason, it's a great alternative to giving your pet a new permanent home.
This can work if you really want a pet, or already have one that you love, but can't take on the responsibility of full-time care.
Now when Rico comes over, it's such a treat! The kids get excited (as do we, of course) and it's like a fun family reunion.
Why Consistency is Key when Pet Sharing
When Rico is with us for a few days, we keep everything the same as when he was last with us. Aside from stocking up on treats and a few cans of Fancy Feast, we also never move his litter box and pretty much keep to the same routine. For us, that means feeding him treats at night and inviting him into bed for cuddles.
Whatever your routine is, it's really important to stick to it. So if you always feed at night, do that. If playtime is in the morning, continue doing that. They may seem like little things but it all makes the transition that much easier!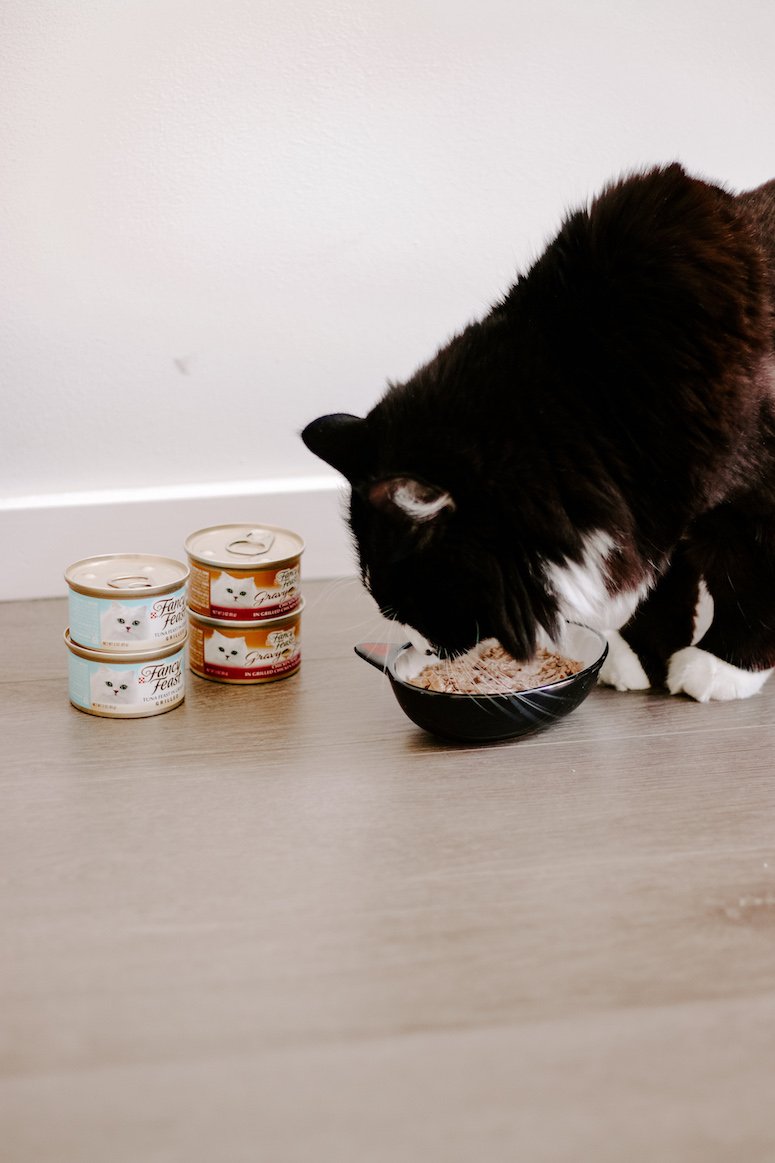 So, What's a Pet Share Look Like?
I've seen more and more stories floating around online about how to pet share, but I think you can really set this up in whatever way works for you!
For us, it's a bit of a no-brainer because it ended up working out with a close friend. So he comes to visit whenever she leaves town. Or, if it's been a long time, we just say we miss him and he'll come visit for a few days. We love our cat dearly, and now he's extra spoiled with two homes.
---
Have you ever thought about trying a pet share? Let me know in the comments below!