Maybe it's the pandemic, the cold weather, or you just don't feel like going out, whatever the reason there's always a need for some great at-home date night ideas!
With Valentine's Day right around the corner, I wanted to put this list together for you on some cute dates you can have right at home. After all, you don't need to go out to have a romantic evening!
When my husband and I first started dating, I of course liked to be wined and dined at a fancy restaurant. But now with two kids at home, the pandemic and, well, years of going out, it gets to the point where you need some fresh ideas.
In the mood for dressing up and having Champagne and crab legs or looking for something a bit sexier? I've got you covered with this list of 30+ at-home date night ideas.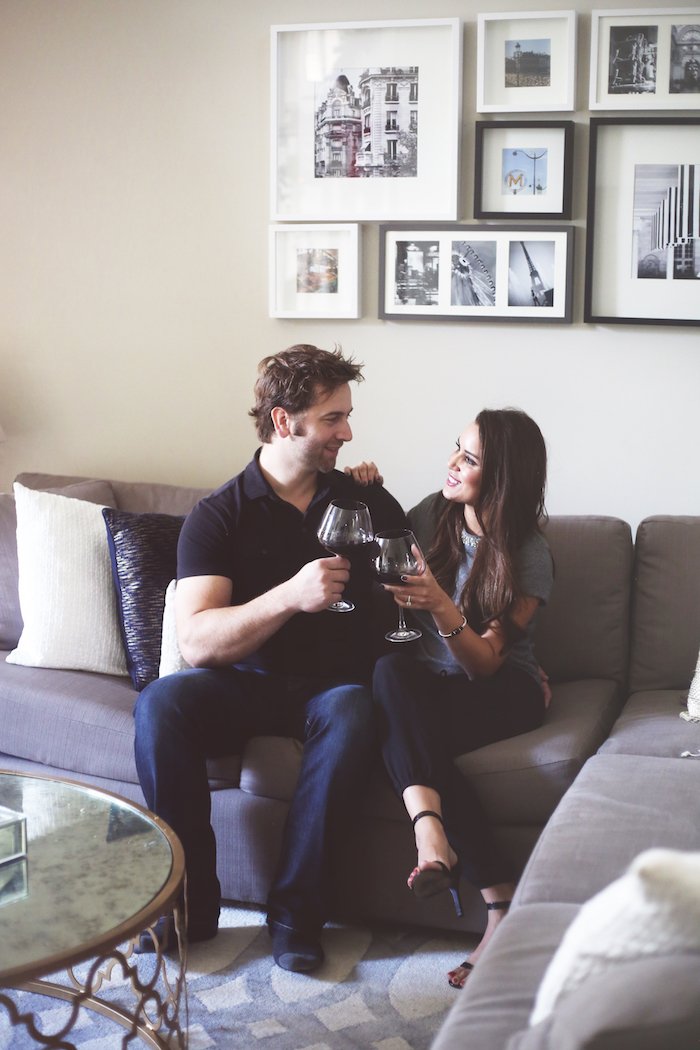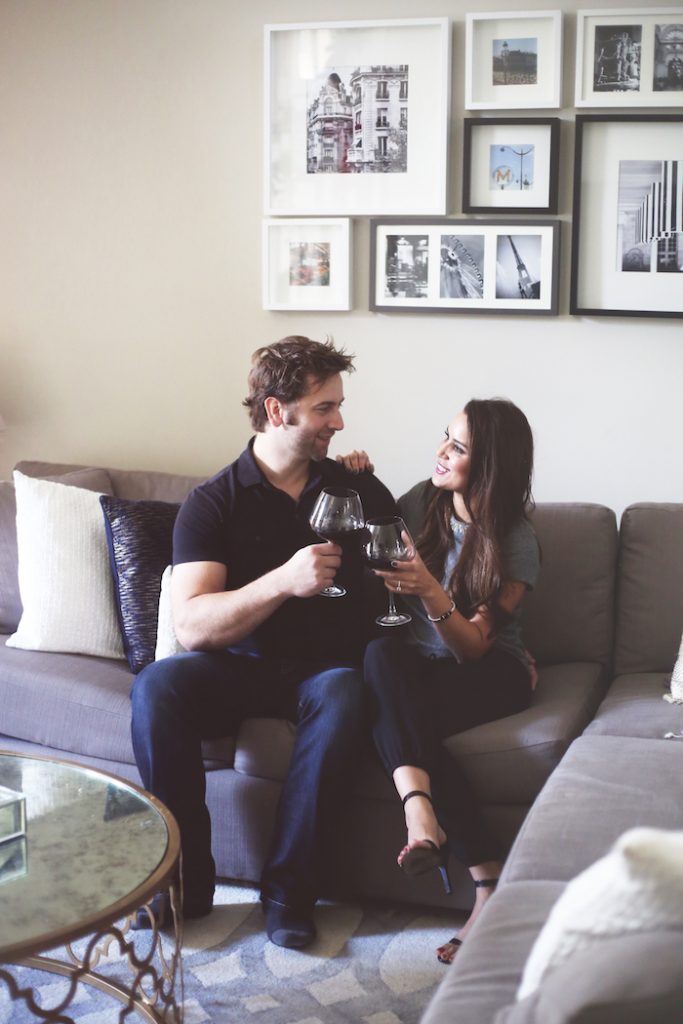 1. Movie Night
Who doesn't love a binge-watching marathon? Queue up some of your favorites and watch a movie that you and your significant other like.
Make a night of it just like you would at the theater! Get some fresh popcorn, candy and grab your favorite cozy blanket.
I love this at-home movie night set, it comes with gourmet popcorn and premium seasonings. It's it's super cute for creating a cozy date night at home that's sure to be a good time.
2. Grab Your Favorite Board Games for Game Night
If you and your spouse aren't much for movies at home, try a game night! Think of all the board games that you used to love when you were younger or fun card games at which you might be able to beat each other at. It's a fun way to get a little friendly competition at home but you certainly don't have to be a competitive couple to play.
New to board games? Here are a few of the best for just two players:
Slashfilm has a whole list of two-player board games here.
3. Take a Virtual Cooking Class
We all have to eat, so you may as well make it part of your at-home date night experience! There are a ton of virtual cooking classes you could try together.
Recreate some of your favorite recipes you've seen while browsing YouTube videos. Or, sign up for a Masterclass and train with the Pros.

---
RELATED: Valentine's Day Gift Idea for Her
---
4. Create-Your-Own Pizza Night
Buy all of the ingredients needed to do your own at-home pizza night. This can be fun and romantic, too! Don't forget a nice bottle of red which pairs perfectly with homemade pizza.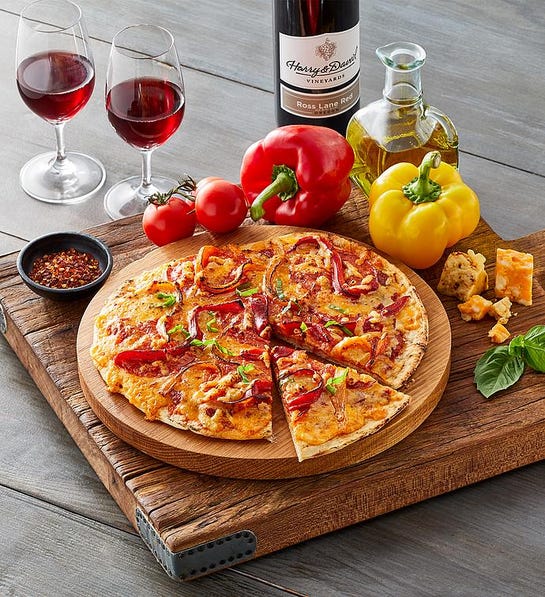 This Harry & David Pizza Night Kit is a great one to try for making gourmet pizza at home. Make it simple on yourself and spring for the Pizza Kit with Wine!
5. Get a Couples Massage
Many spas offer at-home packages, which will send a trained massage therapist at your home for a small amount of time! That's right, you don't even need to leave the house for this.
Set the scene with some candles and aromatherapy. Don't forget to put on some relaxing spa music, too!
6. Have a Movie Marathon
A binge-watching session is almost always a good idea. Clear your schedule a binge-watch some of your favorite shows, movies or Youtube videos. If you love a particular series, try and watch them all back to back!
7. Have a Backyard Picnic
An intimate picnic is always a favorite when it comes to romantic date ideas. Set the mood with some old-fashioned lanterns and citronella candles, then pack up a yummy picnic! This works best with light snacks like charcuterie, small sandwiches or other picnic-friendly food. (Sitting down to eat is NOT the time to try and cut some steak).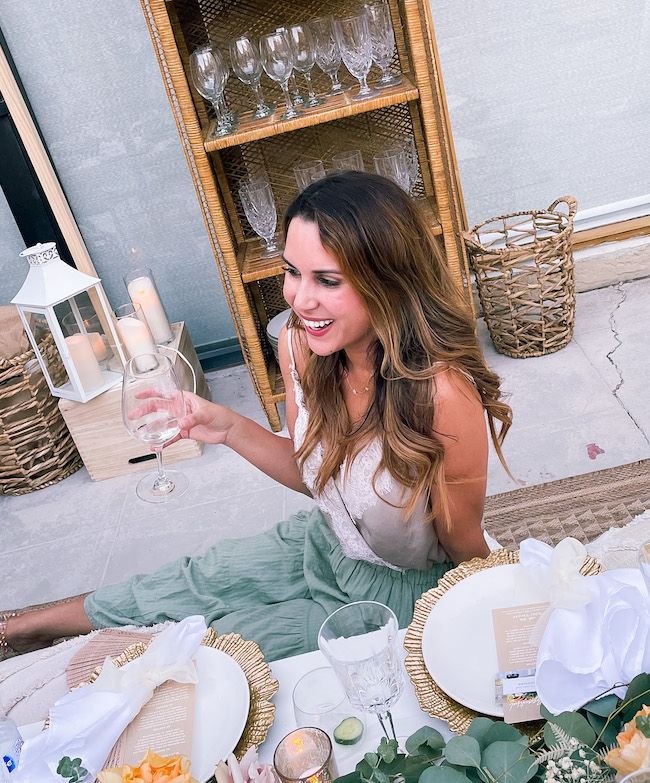 Don't have a backyard? You can have a rooftop picnic or even have a small picnic in your living room. Stock everything in a cute picnic basket and don't forget a picnic blanket!
8. Make it a Fondue Night
Fondue is always romantic, and it's an easy at-home date night idea! You can go savory with cheese, meats and veggies or go sweet with dipping fruit and sweets into melted chocolate.
This fondue set is one of the highest-rated on Amazon and comes with everything you need for a romantic fondue date night.
9. Take an Online Class Together
Make learning at home fun by taking an online course or class at your leisure. There are all kinds of online courses you can take at home such as cooking, sewing, painting and more. If you aren't sure where to start, try browsing Masterclass or The Greatest Courses.
10. Do an At-Home Wine Tasting
Get a few bottles of wine, some glasses and take tasting notes on your favorites. Remember to start with white wines and then work your way to reds.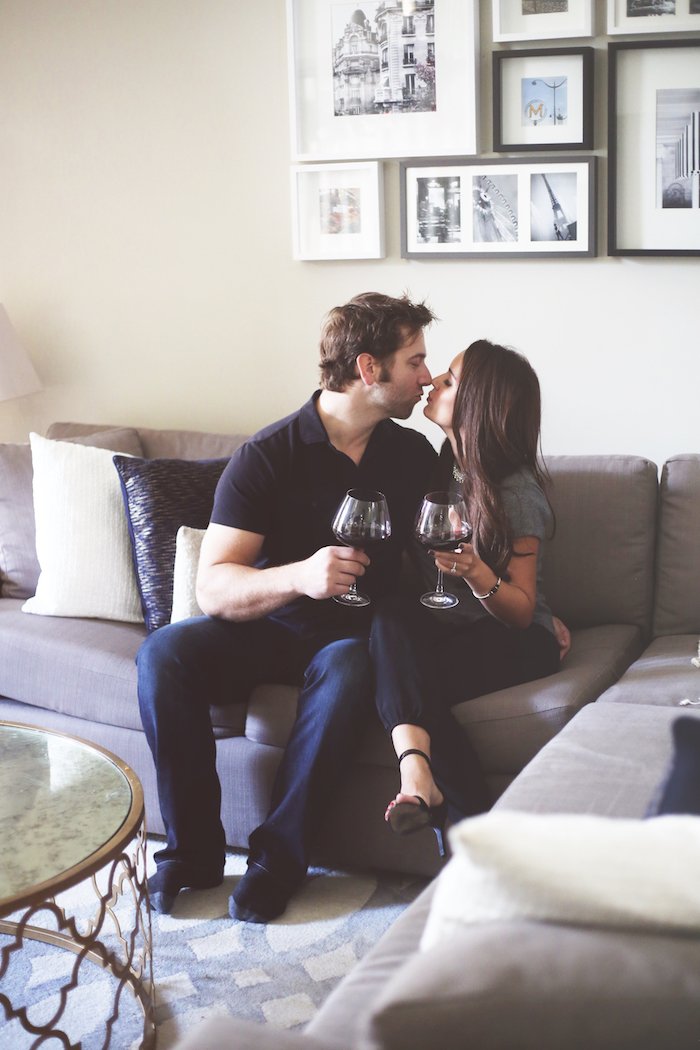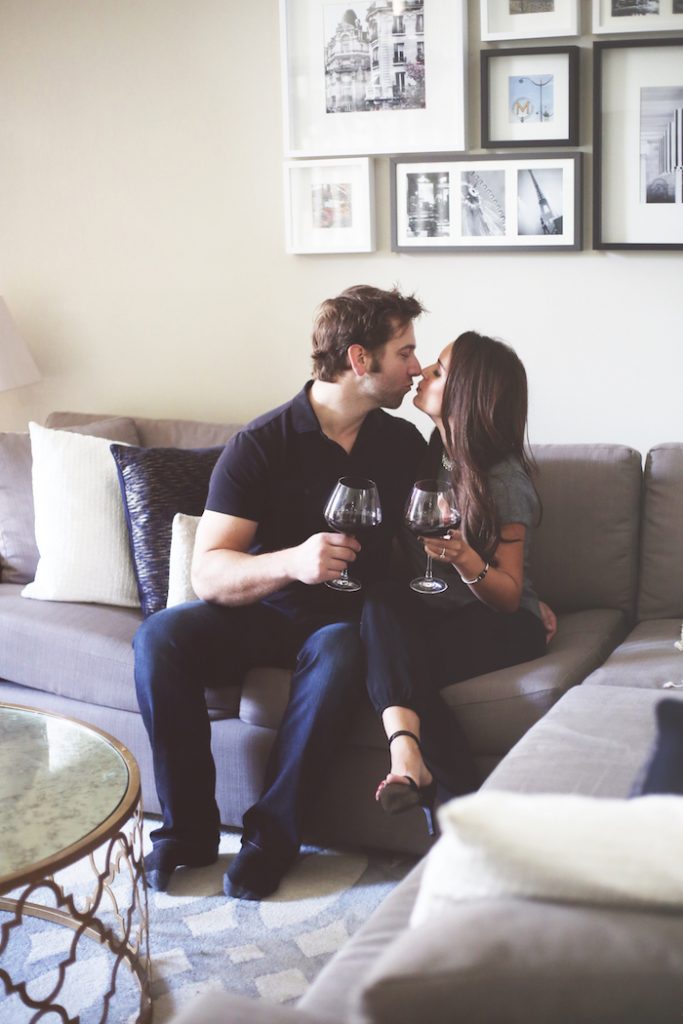 I personally like Winc, which will send you a box of wine straight to your door based on your taste preferences. It's a fun way to discover some new wines!
11. Create an At-Home Spa Experience
Who doesn't love a spa day?! Next time you're looking for some great, romantic date night ideas, bring the spa home.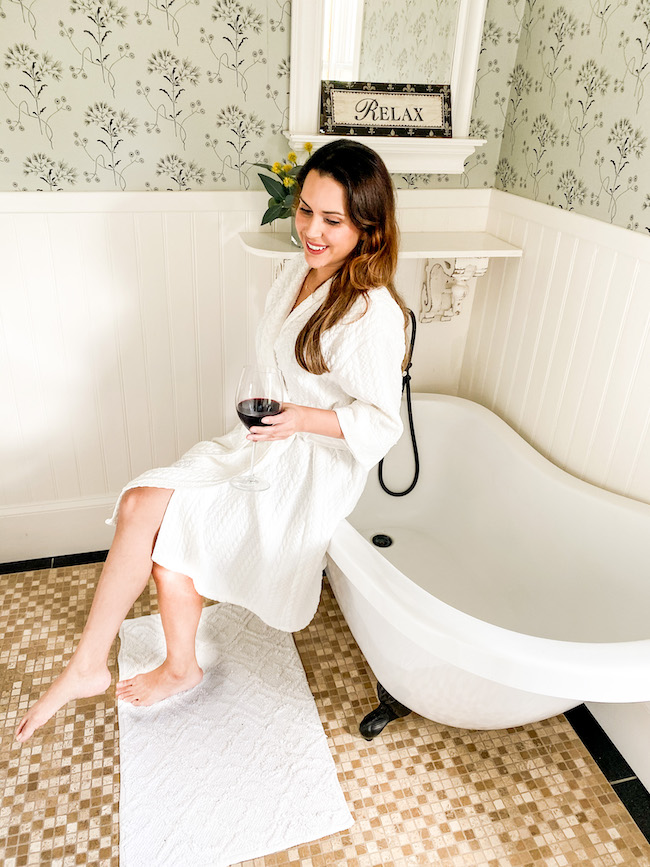 Get into your favorite plush robes, slippers and set the scene. Take turns giving each other massages or run a romantic bubble bath complete with candles and aromatherapy. Don't forget to dim the lights and put some Champagne on ice!
12. Tour a museum—virtually.
It's fun to stay at home and avoid the in-person crowds. Consider taking a virtual art gallery tour at home at night. Some popular tours you may want to check out include:
The British Museum in London
The Louvre in Paris
Your local museums and art galleries!
The Vatican Museums in Vatican City

13. Do a Wine and Cheese Date Night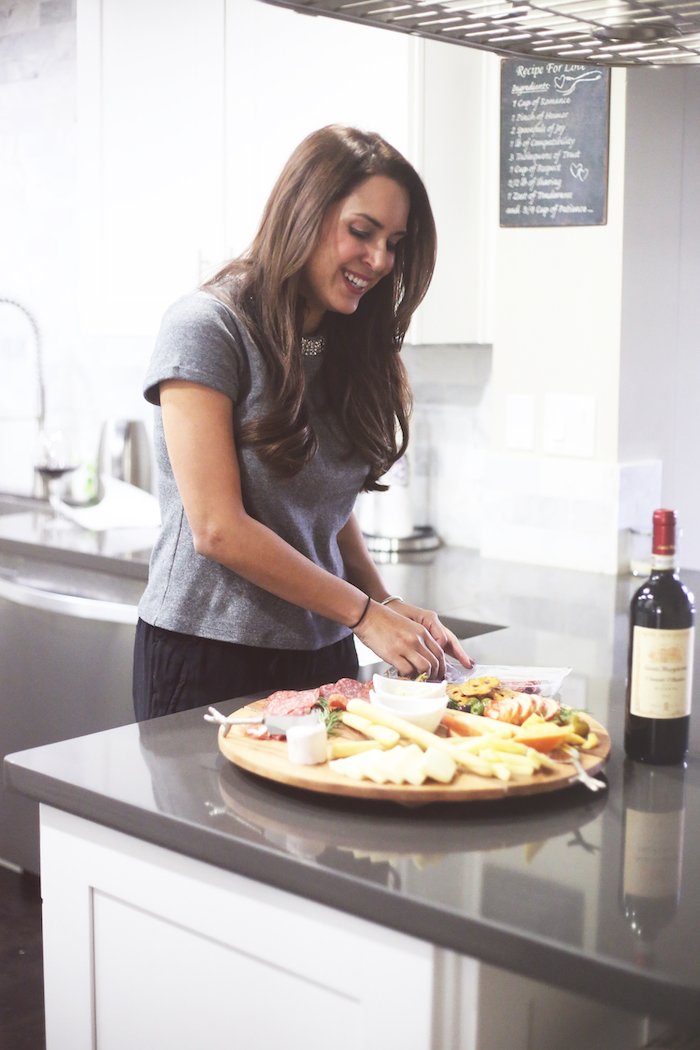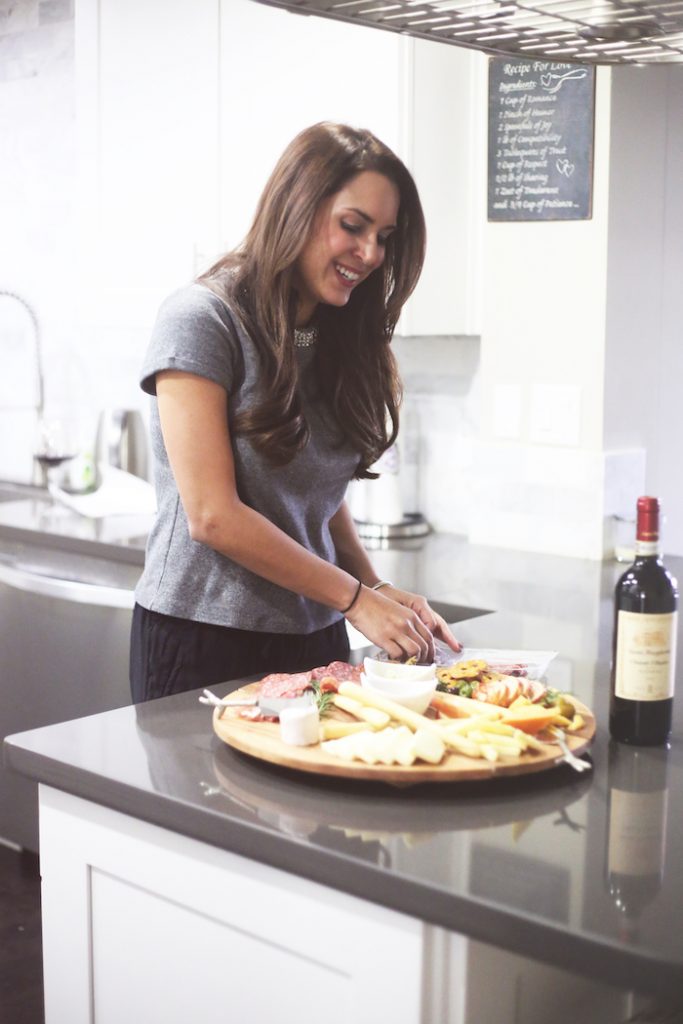 A bottle of wine and some cheese and charcuterie is all you need to pull of this at-home date idea! This one is especially great for married couples with younger children at home since you won't have to leave the house. Wait until bedtime and then prioritize time for just the two of you.
14. Try Some Conversation Starters.
Get to know each other a little better with Conversation Starters, an at-home date night idea that is sure to be a hit! Each card has a question on it your partner has to answer. Take turns and see where the night leads you.
15. Try a Monthly Date Night Subscription Box.
Take the guesswork out of date night with a monthly date night subscription box like Crated with Love. Each month, you'll get a curated box with gift ideas mailed to your house filled with ideas for what to do on date night! These at-home date night ideas are perfect for when you don't have anything planned.
16. Host Dinner at Home with Friends.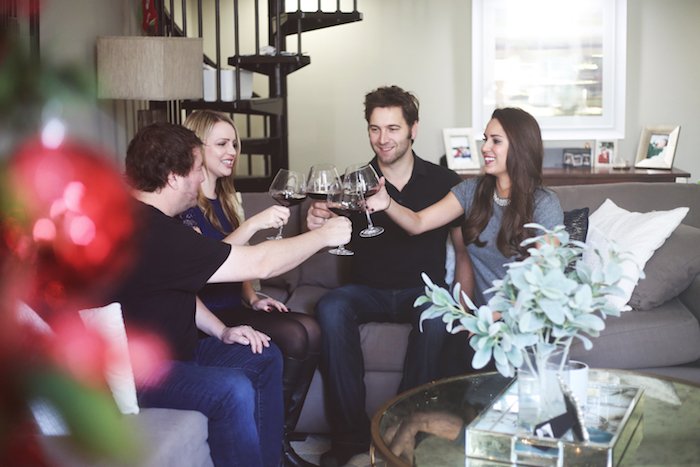 Just because it's date night doesn't mean it has to be just the two of you! In fact, a double date night can often be just as fun as just the two of you and having couples over is healthy for any relationship, especially if you already do regular date nights.
17. Play Video Games Together.
Get a little competitive and spend your at-home date night playing some video games together. If you're not much of a gamer, try some trivia games which are also on most of the video game consoles. You can even make a sexy bet as to what the winner gets!
18. Watch the Sunset at Home.
Sometimes, less is more. And by that I mean the simplest idea can often be the most romantic.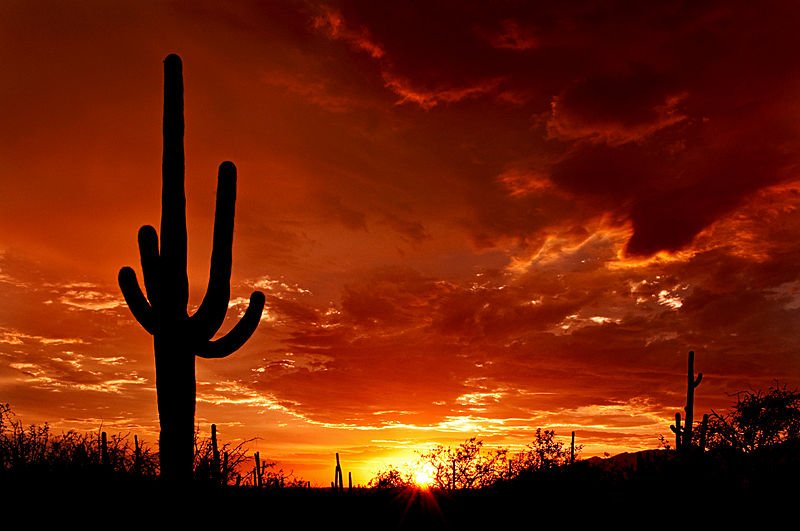 Grab a blanket, head outside and watch the sunset at home. It's an at-home date night idea that can make anyone feel special and the best part is it's totally free. Don't forget the Champagne!
19. Do a Puzzle at Home.
Love puzzles? Try doing one together for your next at-home date night idea. Just make sure to not get overly ambitious on how much you want to get done in one night.
20. Have a Wine and Paint Night
Taking a paint class together is an at-home date night idea that will provide couples with a fun way to spend quality time together. There are lots of local studios that offer kits you can pick up; you can also try paint-by-number kits or take a paint class on YouTube!
21. Do Something Crafty Together
Speaking of paint and crafty things, consider having a craft night together. This is one of those home date night ideas that takes a bit of prep-work in advance but is so much fun to do when staying in.
Choose a DIY project you can work on together or go to your local craft store and pick up a project. Who knows, you may even discover a new hobby!
22. Try Something New (and Spicy!)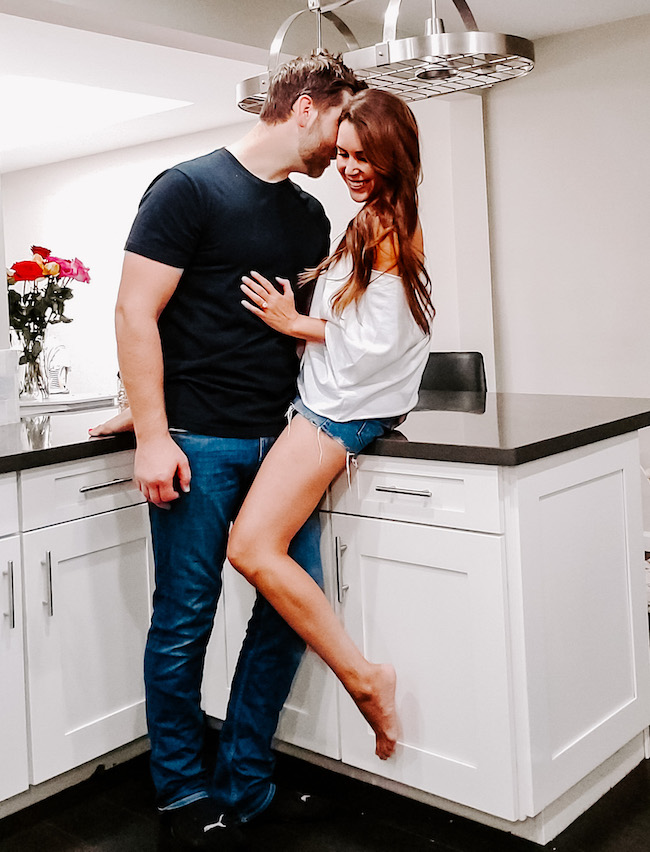 If neither of you has tried any crazy at-home date night ideas before, pick one that's new to both of you! You can buy toys online without ever having to leave the house. Or, surprise your partner with some new lingerie.
23. Make Homemade Pasta
Grab a glass of wine and get ready for a night to remember by partaking in a homemade pasta night! It's one of my personal favorite home date ideas as it's a great way to do something interactive together while learning something new.
Don't have your own pasta machine? This Phillips pasta machine makes pasta-making oh-so-easy. You can also grab a more traditional pasta maker.

---
RELATED: At-Home Date Night Made Easy with Drinkworks
---
24. Plan Your Next Vacation
Daydreaming can be about your next adventure can be a fun date night in idea. Decide on where you'll go to next and spend some time making plans and watching tourism videos on all the fun there is to explore.
25. Have a Dance Party
Who says you need to go somewhere special to dance the night away? With your partner at home, you can have a "night out" basically anytime. Turn on your favorite tunes and enjoy an at-home dance party. A nice slow dance together can also up the romance factor.
26. Take a Walk Down Memory Lane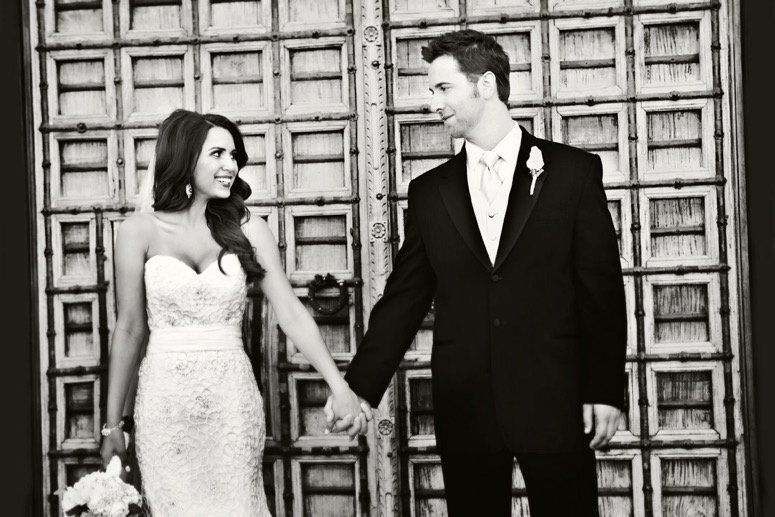 It's fun to look back to see how much you've grown and how much you've explored as a couple. Grab your phones, wedding album, scrapbooks or wherever else you keep your favorite memories and enjoy a peek down memory lane together.
27. Get a Sushi-Making Kit
You don't need to go out to get some excellent sushi at home! And learning how to roll your own sushi can be a fun and interactive date night idea.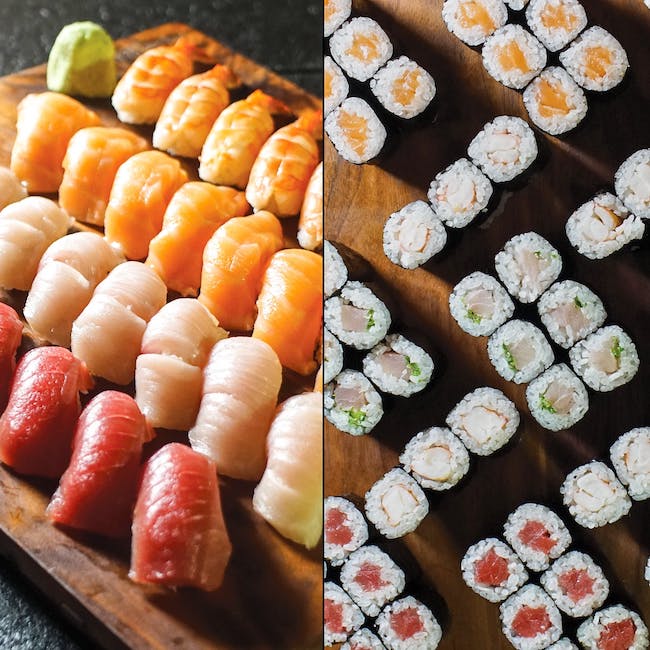 Williams-Sonoma has an excellent sushi starter kit to try; if you want a kit that includes the actual sushi, try Goldbelly which has several from some excellent sushi restaurants.
28. Play a Card Game
I've always been of fan of playing games, and playing card games is a great way to connect with your partner from the comfort of your own home.
Grab a deck of cards and challenge each other to a few rounds of play. Fun games are an easy way of spending time together on your next indoor date night.
29. Write Each Other Love Letters
When was the last time you wrote your significant other a love letter? Unless you're a few weeks past your first date, chances are it's been a while!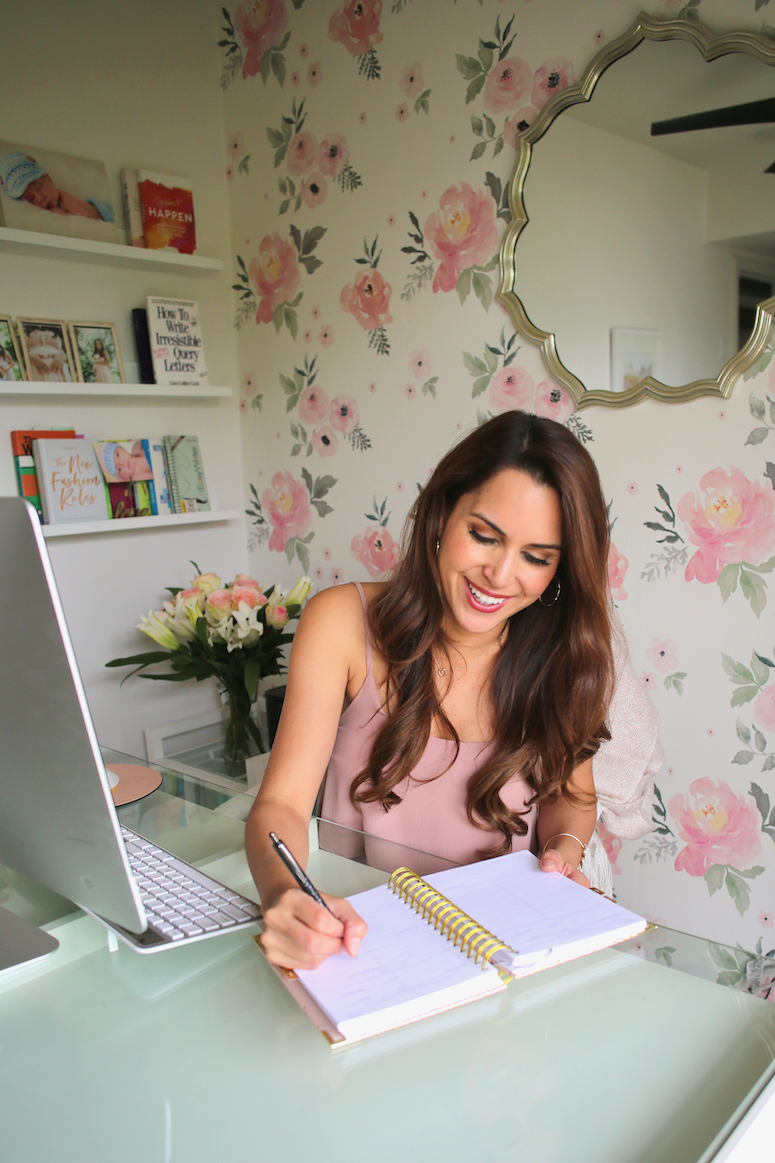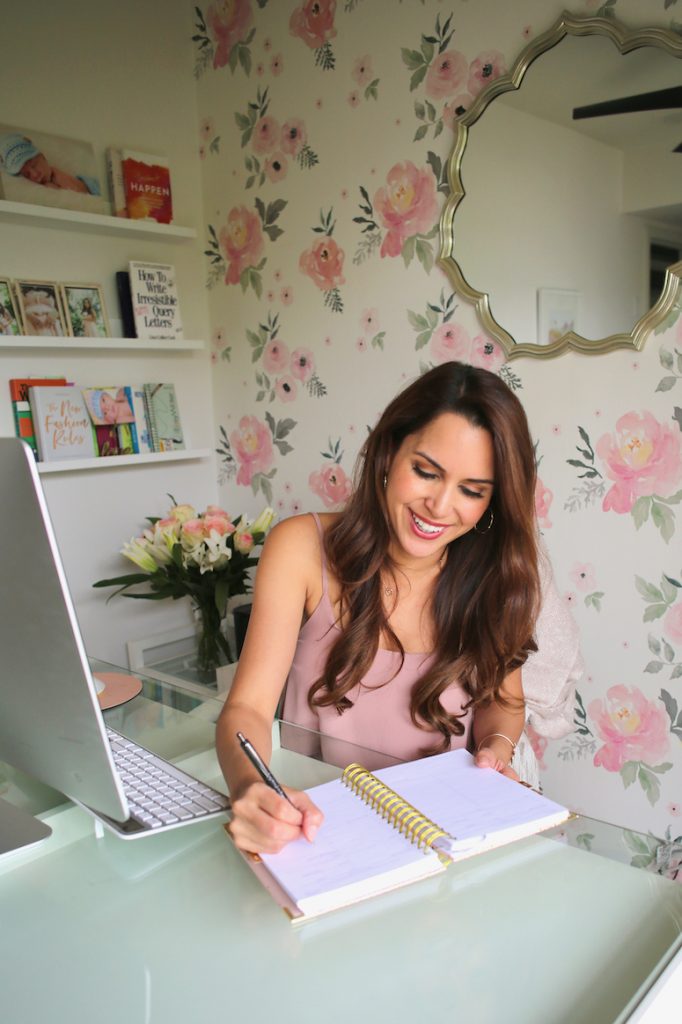 Write each other love letters ahead of your date night in. Then, light candles and exchange your letters for what's sure to be a memorable evening.
30. Do a Scavenger Hunt
For a really unique date night idea, make each other a scavenger hunt! They're a really fun and creative way to spend some time together and certainly memorable.
Need some help with this? Try one of these at-home scavenger hunt kits for adults.
31. Get Date Night Ideas
Planning a weekly date night can be overwhelming and it's easy to get stuck trying to think of unique things to do. For help with that, get yourself a date night idea kit like The Adventure Challenge or these Date Night Ideas Cards.
These kits come with loads of date ideas so you can add a bit more adventure (and romance) to your courtship.
---
I hope this list of at-home date night ideas has been helpful! What kinds of things do you like to do for date night when you're staying in?