It's been a while since I've been able to get to the spa and boy do I miss it! That luxe pampered feeling that leaves you feeling calm, at peace and refreshed is everything.
Luckily, I've been able to find a few ways to bring that spa feeling into my own home. Read on for some ideas on how to turn your bathtime routine into your very own spa oasis. Don't forget to scroll all the way to the bottom for an exciting giveaway!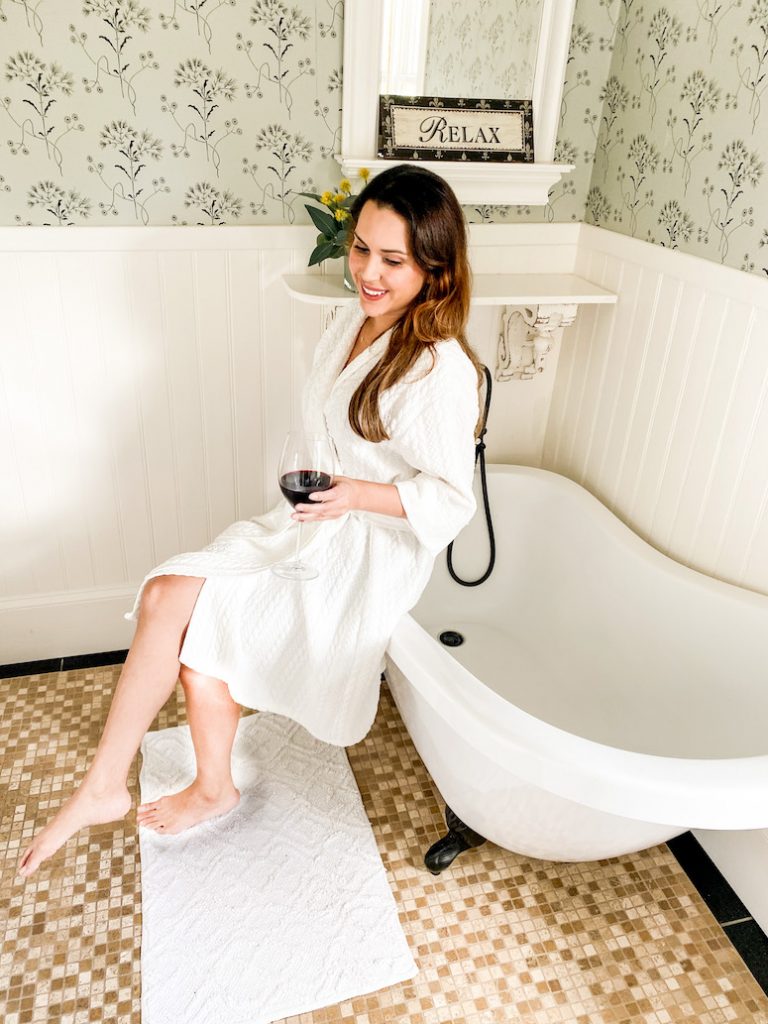 Get a Towel Warmer
I don't care where it is you live, a towel warmer is a game changer! I actually asked for one for Christmas since I love the luxe feeling of a warm towel after a bath, shower or facial.
Sale
Zadro Luxury Towel Warmer
ULTRA LARGE CAPACITY: The ultra-large insulated plastic bucket design accommodates up to two 40'' x 70'' oversized bath towels, robes, throw blanket, PJ's, blanket warmer and more
4 TIMER SETTINGS: Always have warm towels ready by using the built-in timer to heat your towels for 15, 30, 45 or 60 minutes before automatically shutting off
BUCKET DESIGN: No more cold spots; evenly heats the entire towel inside and out
CORD STORAGE: Built-in cord storage in the base helps keep the extra-long power cord tidy when not in use
NATURAL MATERIALS: Natural bamboo handle and feet. For indoor use only, PRESS AND HOLD BUTTON TO TURN ON
My husband got me this one on Amazon, which looks nice and fits multiple towels. If you want something smaller, you could always go for a towel rack, or even the kind that fits small towels only to use for at-home facials!
PRO TIP: Put your clothes on top of the warmer as well for an extra cozy feeling as soon as you're out!
Try Essential Oils
I'm not a huge essential oil nut, but I do like the aromatherapy experience. Let your shower steam up and drop a few drops of your favorite essential oil on the floor; the entire shower will steam up with the scent!
It's relaxing, feels luxurious and definitely brings that spa experience home.
PRO TIP: Try something relaxing like lavender before bed, which helps you de-stress and unwind. Feeling unwell? Eucalyptus is a great one to try!
Use Nicer Products
It's easy to skimp out on your body wash products when there's a range out there that's so inexpensive. But think of it this way: it's your BODY, and your skin is the largest organ of your body–you should treat it well!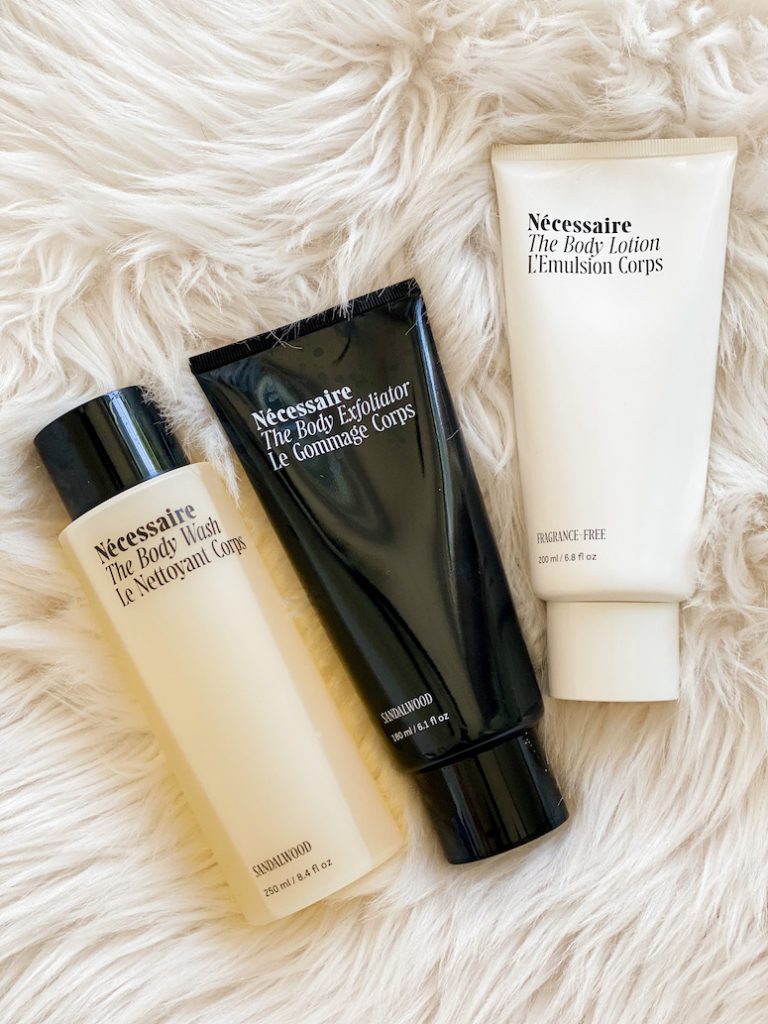 I've been using and loving Nécessaire, which is a line of clean body products free of silicones, parabens, sulfates, fragrance and is sustainable. What's more, the packaging is beautiful which definitely helps bring in the spa experience home.
---
RELATED: The Best At-Home Skincare Tools for Living that Spa Life
---
A Luxe Robe
Whether you're just getting out of the bath or want to be extra cozy, a luxe robe is a total must-have.
The Barefoot Dreams robe is said to be amazing. I was gifted a plush, luxurious robe after my first baby and it's definitely a game-changer. I've also heard great things about the Ugg robe.
Simple Decluttering
You can't relax in a cluttered space; a quick, simple decluttering of your bathroom can make all of the difference in bringing that relaxing spa-vibe home.
Get cute baskets for your towels, keep everything off the counters that you can and make sure your counters are wiped daily.
Some candles and a pretty plant or flower can also make your space feel so much more zen.
---