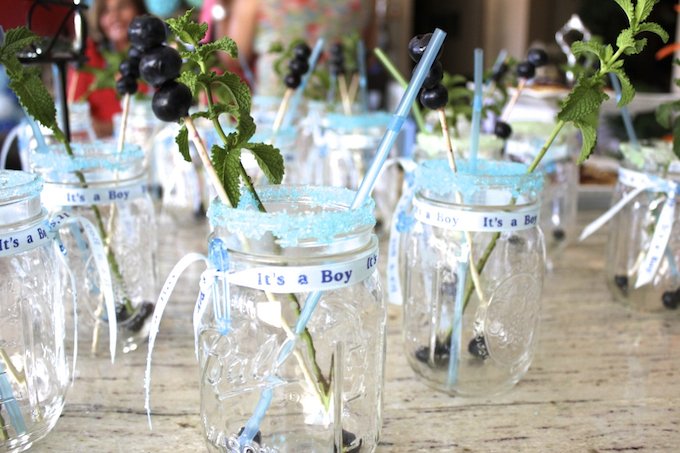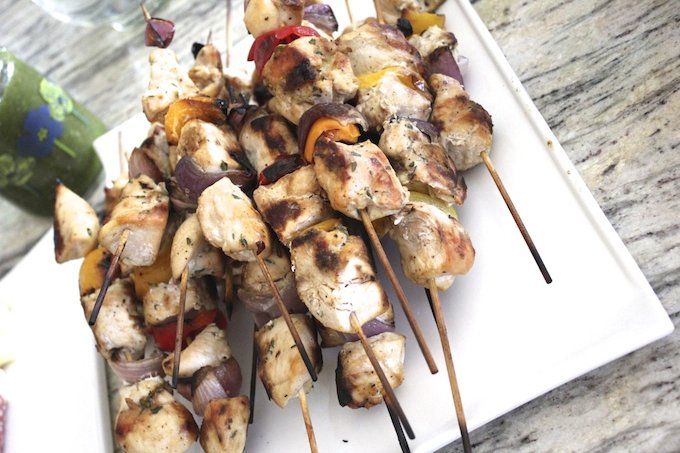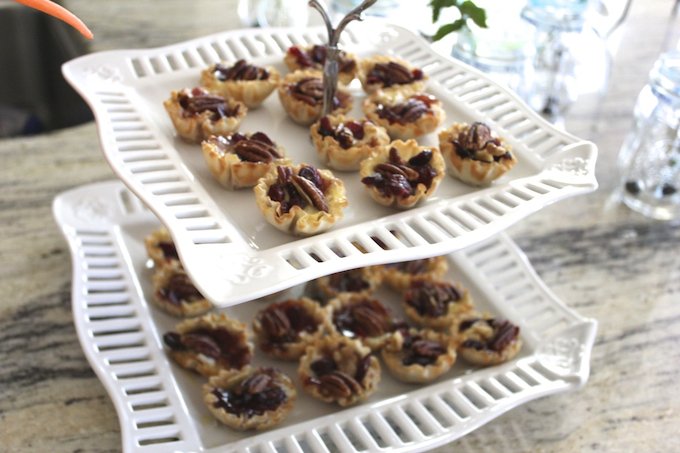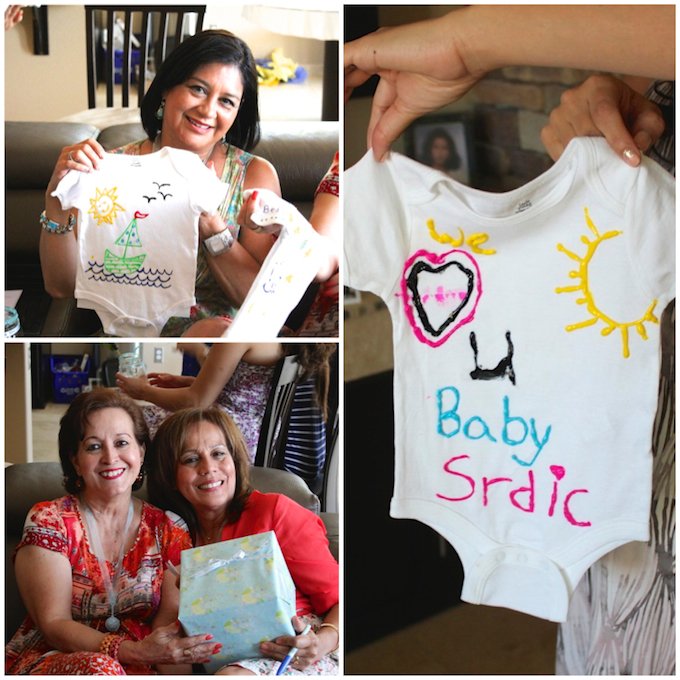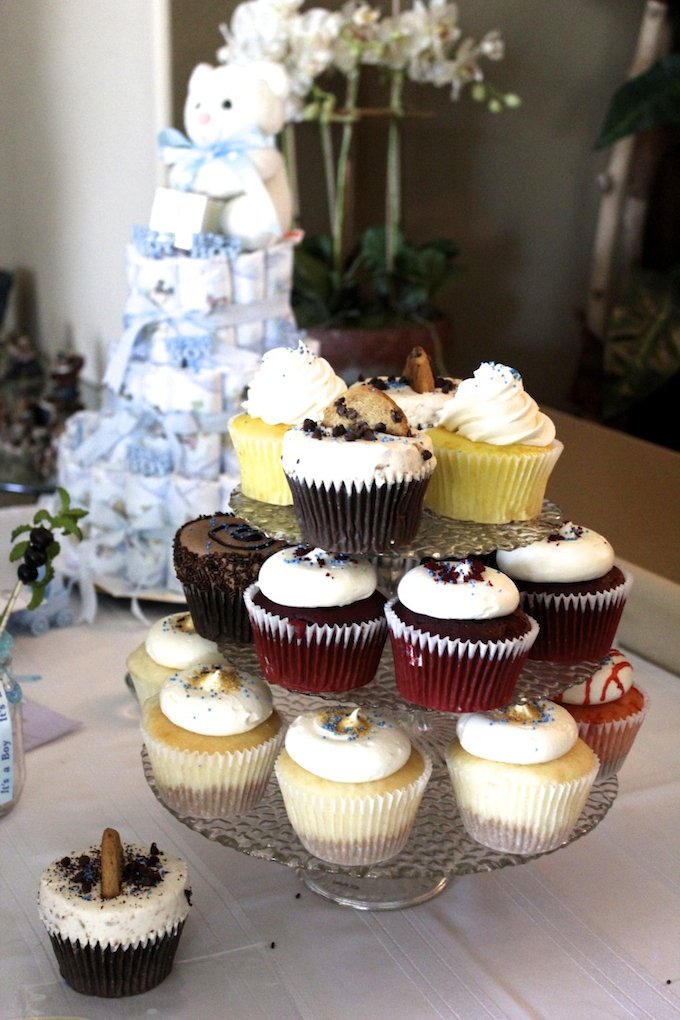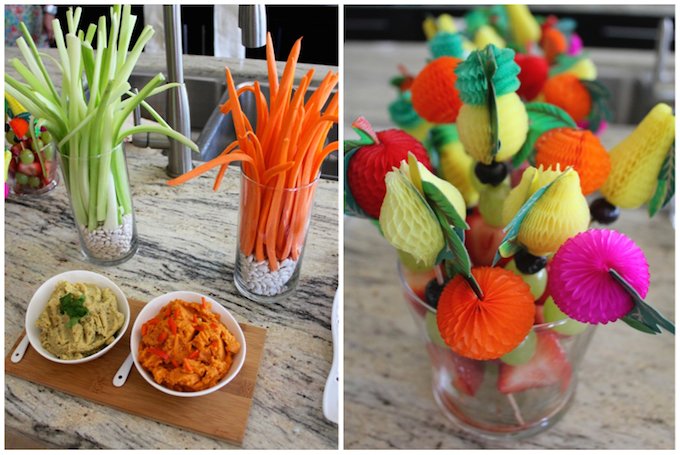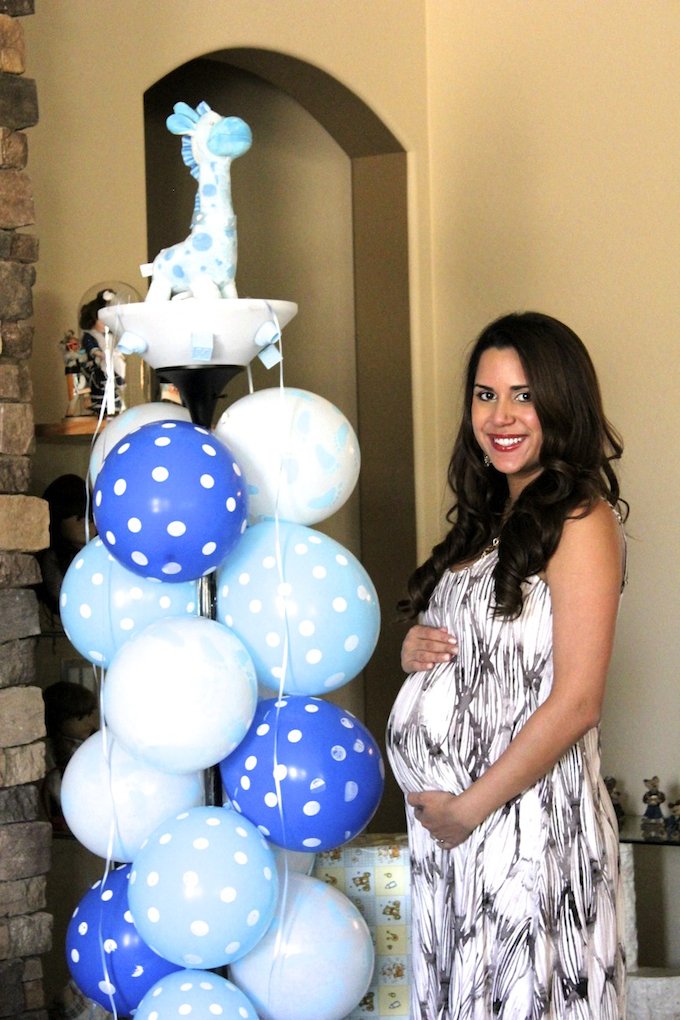 My mom went all out and threw me the most gorgeous ladies-only baby boy baby shower. Our Baby-Q was a fun co-ed barbecue affair, but when it comes to babies, there's something to be said about a just-for-gals party!
We celebrated at my mom's house with family and family friends. Since this baby boy baby shower was an afternoon affair, it was all about the light bites; the menu included chicken skewers, hummus and veggie were served and totally tasty blueberry mojitos. The mix was set up in a dispenser and you could add your own alcohol as desired, or keep it virgin! Spiked or not, there's nothing like a refreshing blueberry mojito on a hot summer day. And it fit in perfectly with the baby boy baby shower theme of all things blue!
You may also like: Our Couple's Baby-Q
As far as games, the ladies were soooo into them. We didn't play many at our co-ed Baby-Q, but when it was just the women they were all about it.
I vetoed a few traditional games like guessing my belly size (no thanks) or sniffing diapers. They did have so much fun decorating onesies and playing the "Price is Right" though the answer key was sooooooooo off ($10 for a mobile?! I wish!!). All in all, it was a beautiful afternoon and I'm so grateful to everyone who was able to come celebrate at our baby boy baby shower.
The clock is officially ticking now for this little guy's arrival! Time is just flying by…
For constant style and beauty chatter, connect with me on Facebook, Twitter and Pinterest, too.