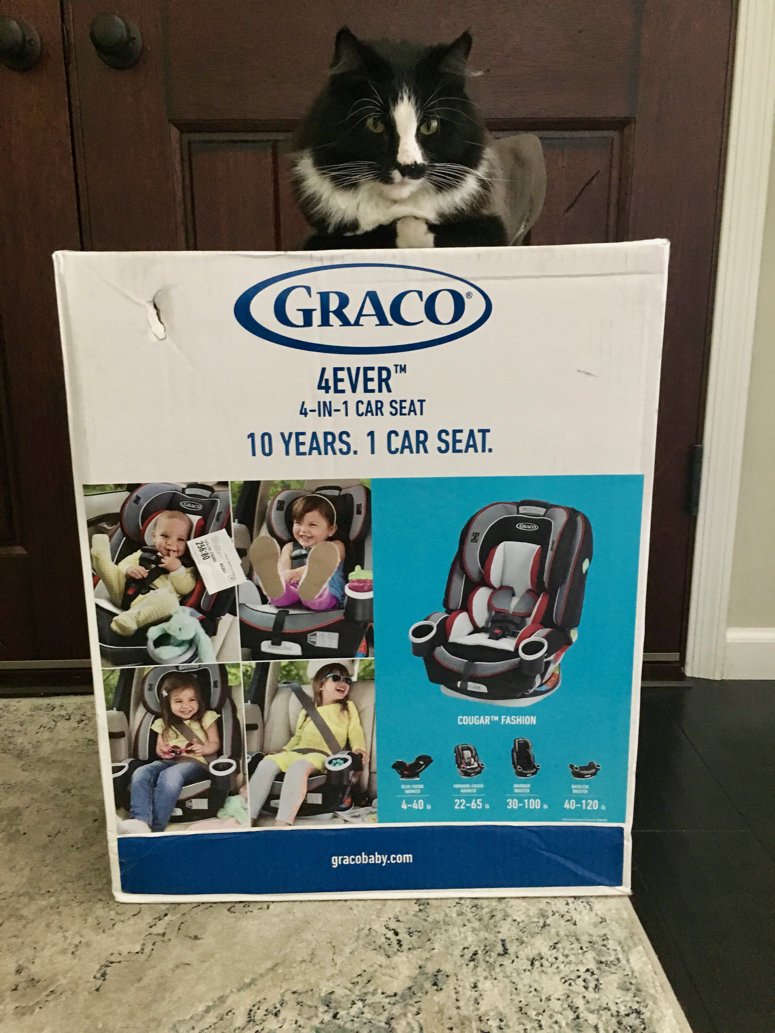 We've been on the hunt for the best car seat for grandparents for awhile since my mom spends a lot of time with Sebastian. Having her own car seat means she can pick him up from school, take him to the train park or out on errands when she needs. And now that we have another baby at home, I need all the help I can get!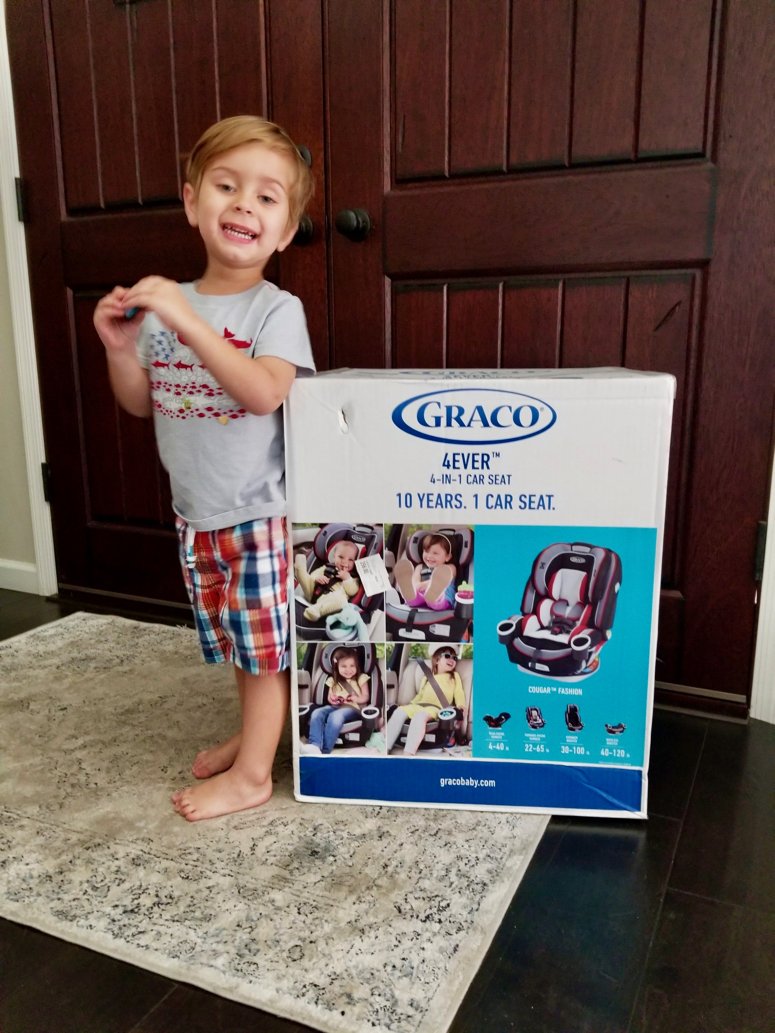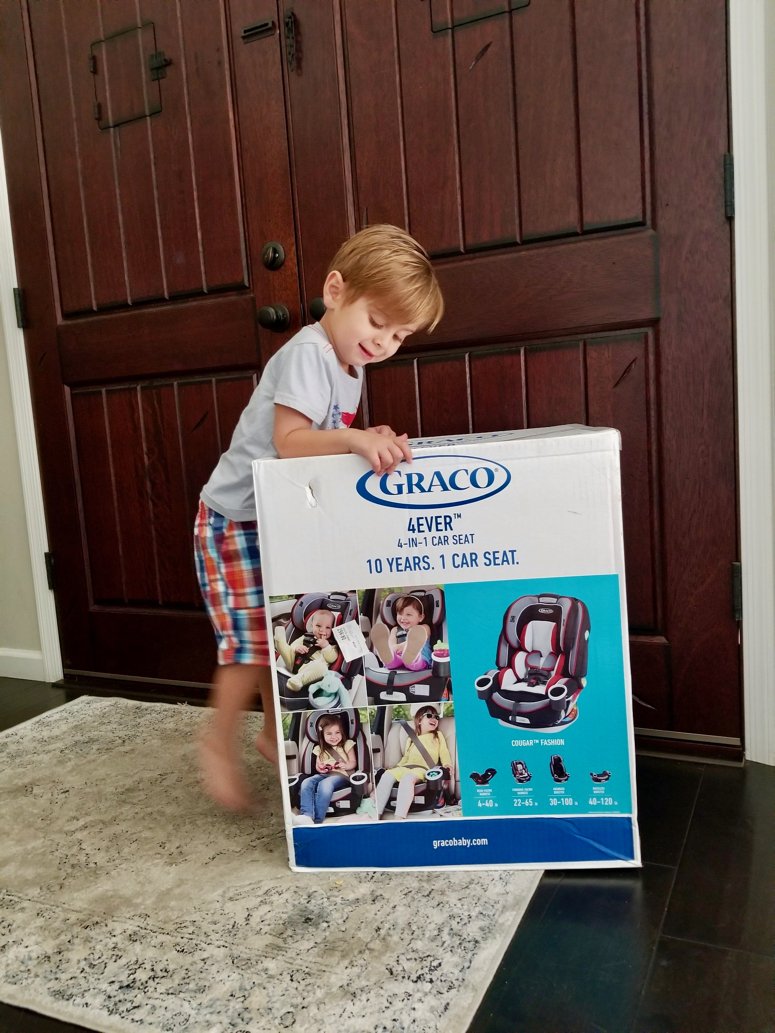 We ordered the Graco 4Ever All-in-One Convertible car seat from Walmart and it was at our door in two days! And yes, that's with free shipping!
Graco is the largest manufacturer of car seats and they are all rigorously tested to meet or exceed US FMVSS safety standards.
Of course, since this is a car seat for grandparents, I wanted something that would be affordable and easy to use, too. And it comes with several features I really, really love like two cupholders—one for snacks and a drink or a drink and toys—and six different color options.
But, my favorite feature is that this car seat is built to grow with your baby. We won't be using it from the infant stage but you could use it up to 10 years! Once Sebastian is a bit bigger the car seat converts into a booster. This means we won't have to spend more money on car seats later on–this really extends the life of the car seat!

Sebastian couldn't wait to try it out. The headrest is also adjustable, which is great since kids grow so fast. And I love how this is a solid investment when it comes to a good carseat for grandparents.