Our Before and After Kitchen Renovation
If you've been following my House Renovation series or my updates on Instagram, you'll know our project took almost three months and included gutting the entire house! But since we all know the kitchen is the heart of the home, I thought I'd share some of our before and afters and how we took a perfectly good kitchen and turned it into my dream gourmet kitchen, and one of the best features in our home.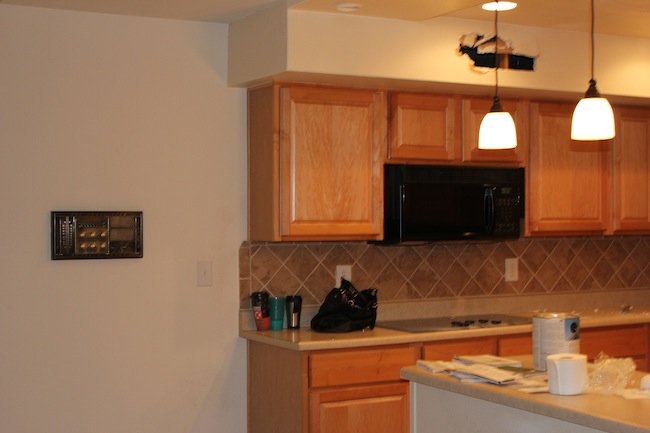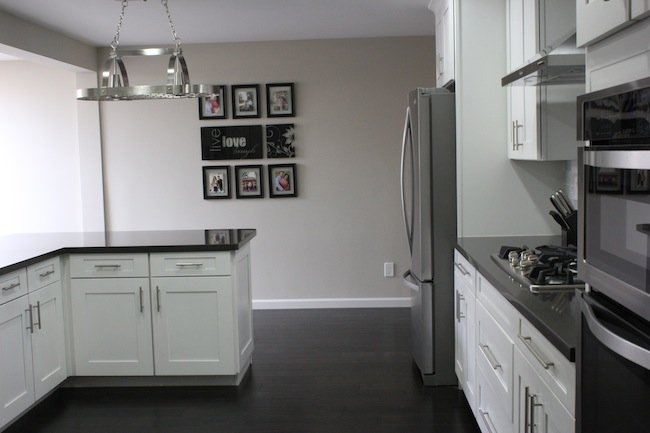 Here's how we did it…
We knocked down part of the wall to open up to space. Now, you can see directly into the living room and have views of our spiral staircase from the kitchen. This alone completely opened up the space and made the kitchen feel much larger.
Removed all soffits and raised the ceiling.
Installed completely new cabinets that went all the way up to the new ceiling height, making the kitchen feel larger.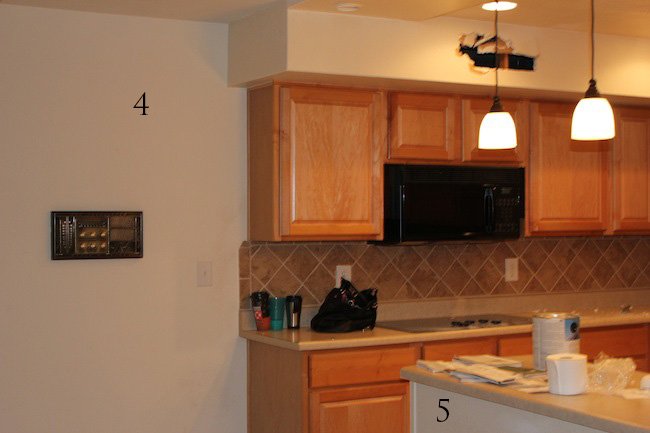 4. Extended the kitchen vertically.
5. Extended the L-shape countertop to meet the new kitchen length.
And that, my friends, is how you can completely transform your kitchen. Just a few walls to knock down, new cabinets and appliances do the trick.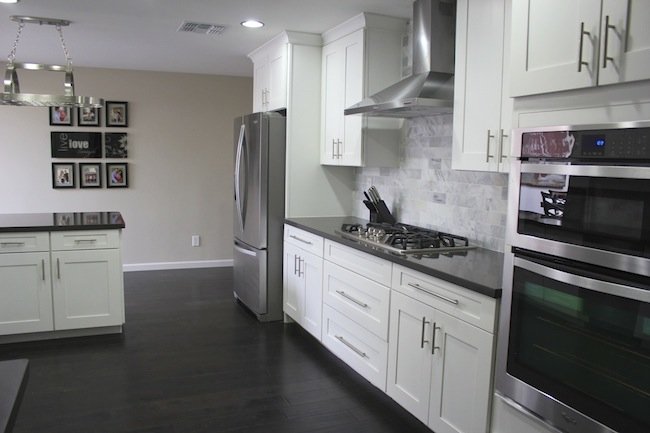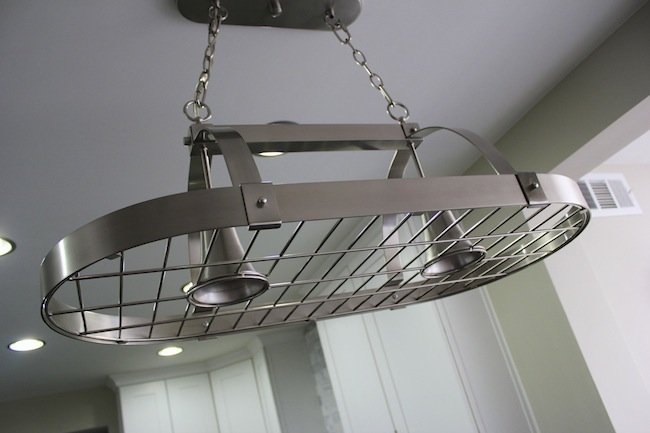 [Tweet "Super easy and glam kitchen transformation "]
Room Details
Cabinets: Copenhagen in white
Faucet: Danze Parma
Backsplash: Jeffrey Court Carrara Honed Marble
For more on this series, check out:
House Renovations: Picking Paint
House Renovations: Designing a Dining Room
Sooooo what do you think? Would you tackle a kitchen renovation like this?
For constant style and beauty chatter, connect with me on Facebook, Twitter and Pinterest, too.