These Amazon Home Decor Finds are Customer Favorites–and I Tried Them All
It's been a while since I've done an Amazon roundup, so I thought I'd share a few recent Amazon home decor finds and favorites!
Even when I don't update here or on LTK, you can always find current photos and inspiration on my Amazon Storefront, which is updated almost daily.
These Amazon home decor finds are a great way to stylishly update your home without having to spend a fortune!
I find myself moving around these pieces throughout my home and since they're mostly in a neutral color palette it's easy to incorporate just about anywhere. A few standouts I had to highlight:

Everyone owns the Chanel coffee table book and Elements of Style, but that's because they're so well-priced and look great on a coffee, table, end table or for shelf stylings.
These giant coffee table books (Louis Vuitton and Vanity Fair) are incredible quality and very large, making them great for filling up a lot of space. It's currently topped with this wooden garland, which comes in a set of two. (The other is a smaller beaded garland).
I also really love the versatility of this vase set. They come together and are super affordable!
I needed a new end table for my living room but wasn't sure exactly what I wanted, so I purchased this faux marble end table from Amazon as a placeholder of sorts until I find what I need. Honestly, it looks WAY better than I expected and I get compliments on it all the time!
It's also great that you don't have to worry about using a coaster with this type of table.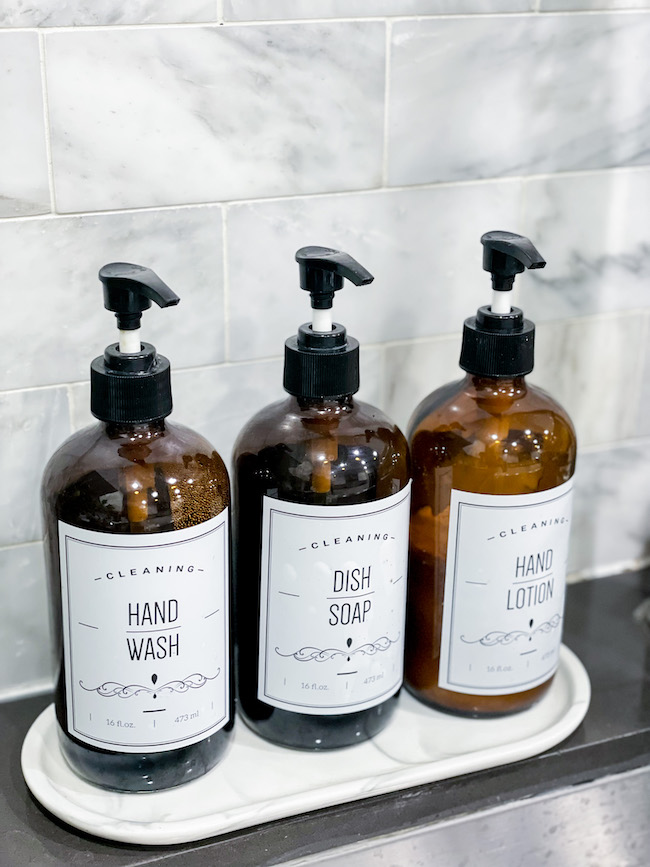 For the kitchen, these soap dispensers are an easy way to make everything look more uniform and stylish. The amber jars come with the stickers you adhere yourself and I put them on this little marble dish.
---
RELATED: Amazon Kitchen Essentials
---
I am constantly moving around these candlesticks and love the minimal look and feel! These are also much more expensive looking than they actually are and you can easily get several if you're wanting to use them to decorate a tablescape.
On to a few other pieces not featured in the collage:
Can we talk about how gorgeous this pink velvet chair is?! Because it has to be one of my all-time favorite Amazon home decor finds.
This beauty is in my bedroom at my vanity and is absolutely stunning.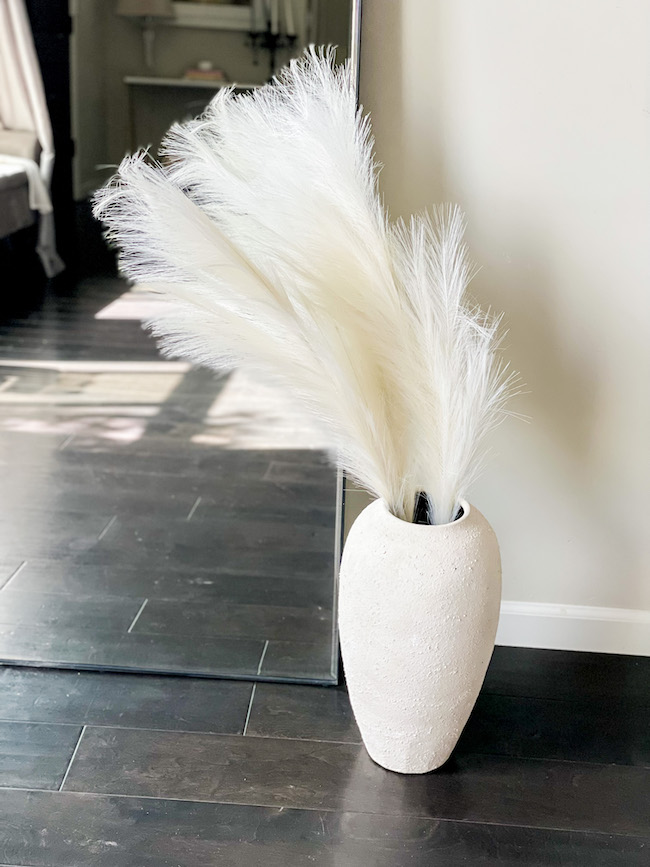 If you're in need of a bit of pampas grass for a decorative vase, this fluffed up quite nicely.
---
I hope this post has helped you find some new Amazon home decor favorites! Be sure to check out my Storefront for frequentupdates on all of the best Amazon finds.