Our AirBnB Before and After Living Room Transformation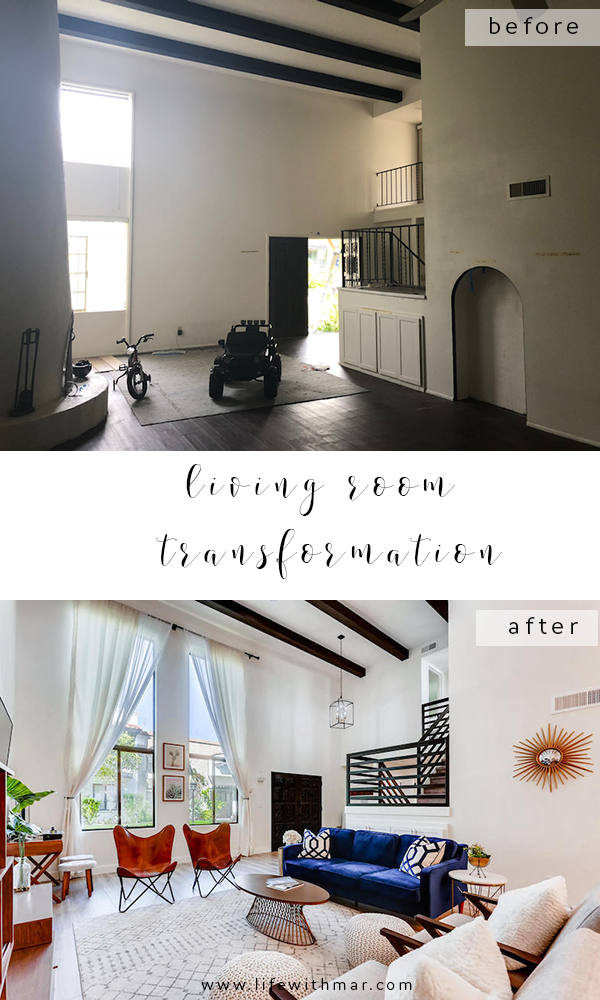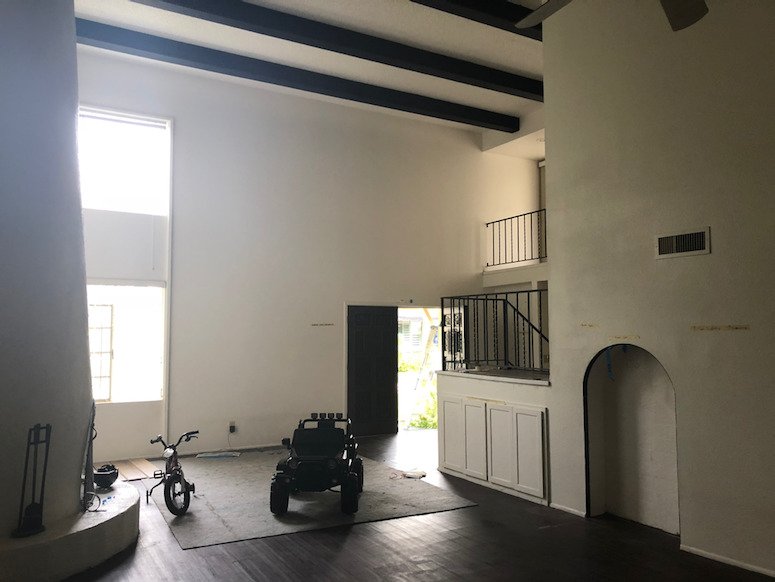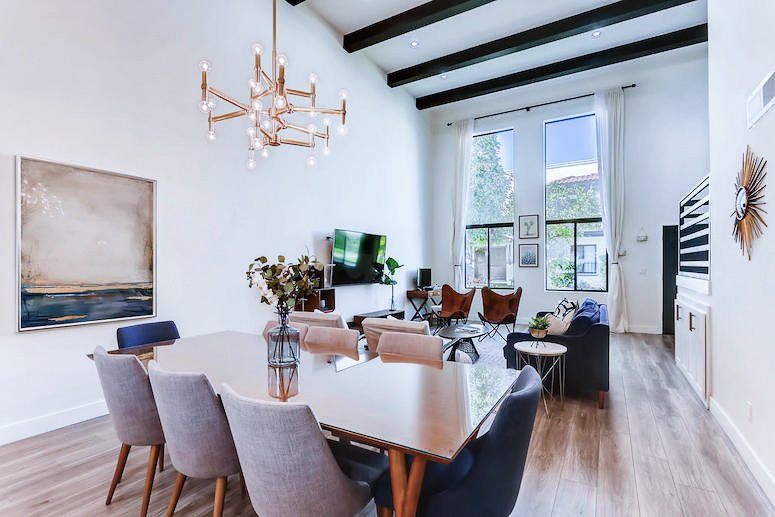 If you've been following along on my Instagram, you know that we've finally wrapped up our #ZonaAve project and we're now open for booking your Scottsdale vacation rental! Here's our before and after living room remodel; I'm also linking everything in the house below! Literally, just about everything!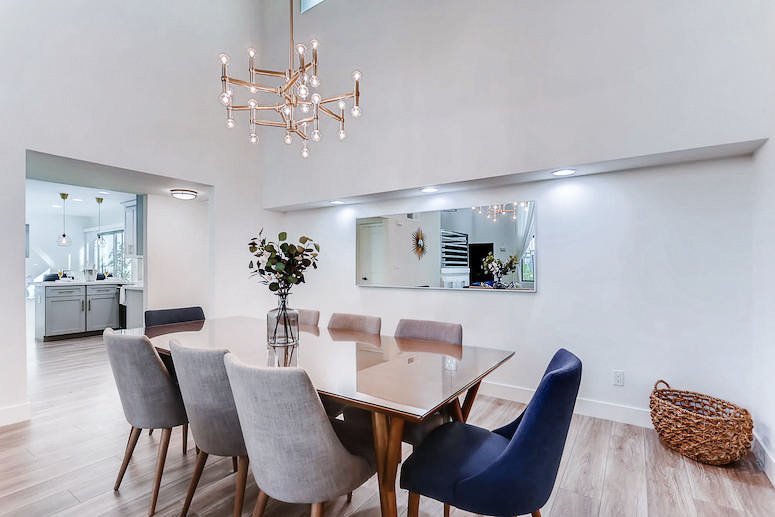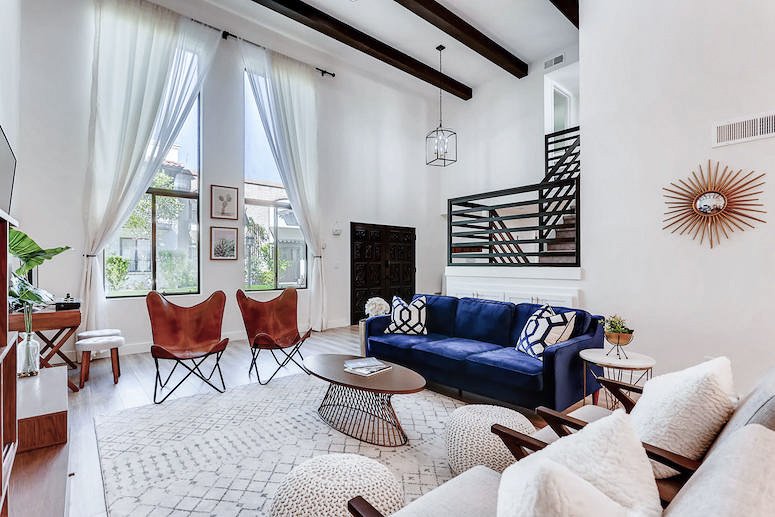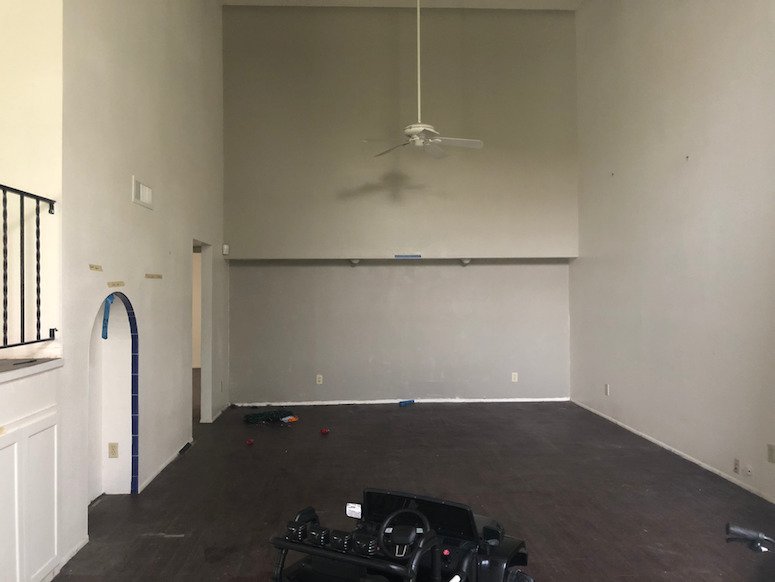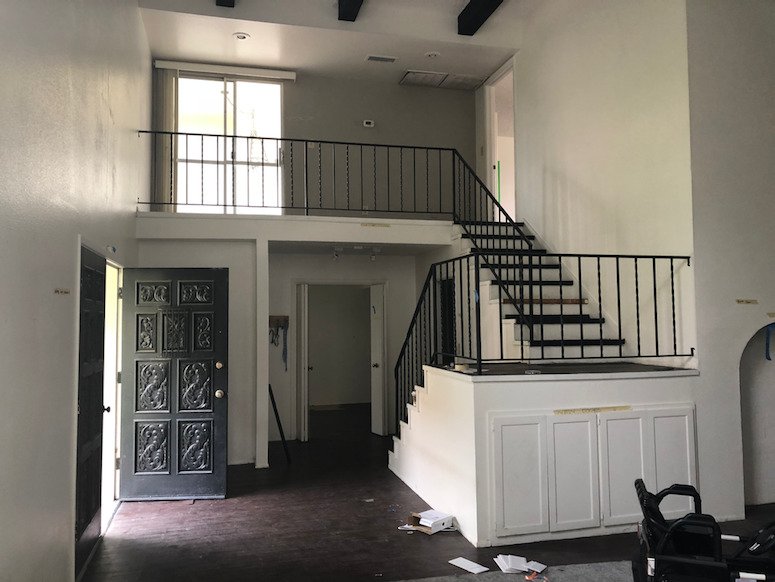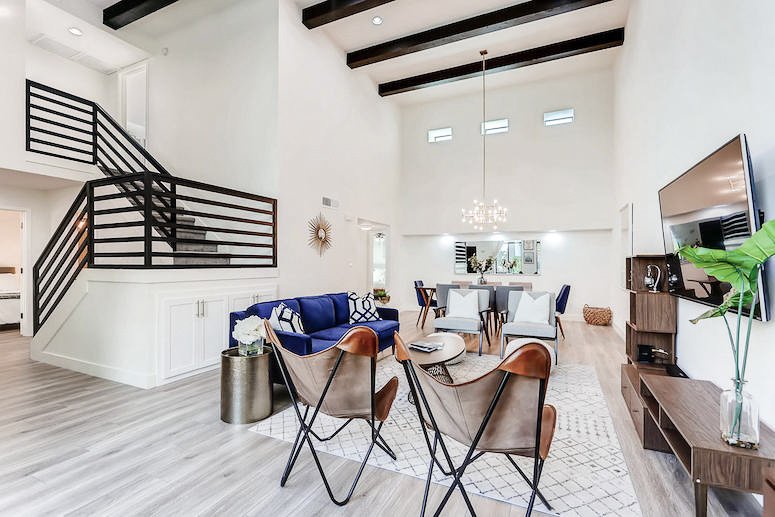 Before and After Living Room Remodel
If you're searching for a before and after living room remodel, I'm sure you're in the mood for ideas and inspiration. So I hope this guide on how we did ours helps you with your own project!
This is not the first house we've completely gutted and re-done. In fact you can see our personal kitchen here, my daughter's nursery here, and the inspo for the kitchen at this house here.
This house, which I've been calling the #ZonaAve project, was renovated with the intention of turning it into a Scottsdale vacation rental. So everything from the lighting to the furniture decor and layout was chosen with that end goal in mind.
With any renovation project, I think it's really important to have your goals front and center. Without that, you end up with a mish-mash of styles.
This home is a lot trendier and modern than our personal home, but I intended it to be that way.
As far as the layout it's is almost identical to ours; we added an extra window in the living room and removed the beehive fireplace. We also added peek-a-boo windows for even more natural light. Anytime you can add windows or make them larger–do it! Natural light is everything.
We always remove pre-exisiting decorative shelving; that hole was simply filled in.
Since this is a vacation rental, we went with modern furnishings, most of which I got at Target or Wayfair!
Yes, pretty much everything in this house was purchased online, with the exception of my Home Goods hauls of course.
This was my first time furnishing a house pretty much online, and honestly it wasn't as intimidating as I thought it would be! (If you'd like to see a post sharing tips for buying furniture online, let me know below.)
You may also like: #ZonaAve Kitchen Inspiration

Before and After Living Room Remodel-All About the Decor
The one major thing I didn't get online was our dining room set, which I found at Living Spaces. I was nervous about ordering that online and this one was a total steal. We added custom glass to the top to protect it from spills and food stains since this table is meant to be seen by frequent guests.
I get a ton of messages about the butterfly chairs–they're so fun and this rug, too! They were a great Wayfair find as is the blue couch. I got lucky with the pillows that perfectly match–Home Goods of course!
We ended up making a fun little arcade area in the entryway; this thing is SO freaking cool and loaded with games. My husband found it on Amazon.
I wanted to keep this space light and bright so we went with white trim for the walls and paint and gold hardware.
Most of the lighting is from Wayfair or Lamps Plus. Everything in the home is white, black, grey and gold. And there are hints of blue throughout the home, too.
If you're interested in staying here, check out our listing here or you can book with me directly and mention my blog for a discount. It's a 5-bedroom townhome right in the heart of Old Town–so hard to find!! Hopefully this before and after living room remodel inspires you for your own reno projects!
You can see more of our renovation work here:
Like this post? Pin me, please!