Do You Need a Skincare Fridge? Here's What's in Mine + Why You May Need One!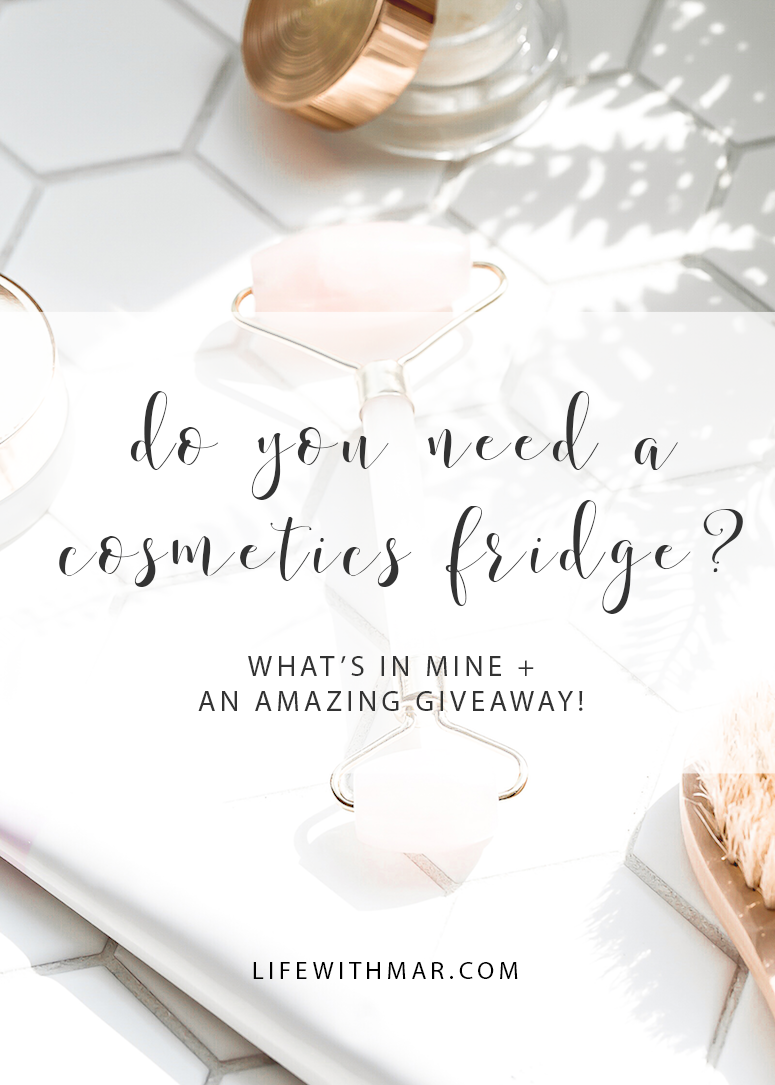 Friends, I bought a skincare fridge.
Say, what?!
Yup. I didn't even intend to, really. I was on the hunt for a mini-fridge for my home office since it's in a loft, and getting to the kitchen is a bit of a pain. So when I found this little one at Target for just $30 I snagged it right away.
It didn't make it to my office. Instead, it found a neat little home tucked away behind my cabinets in the bathroom.
I've heard about getting a cosmetics fridge, skincare fridge, beauty fridge—whatever you wanna call it–for a while now. It's a big Korean beauty trend and more and more skincare junkies are jumping on the wagon. I figured, why the heck not?! Here's why everyone's doing it, and why you may want to consider it, too.
More of a video person? I'm chatting all about it with Your Life Arizona in the video below!
Do You Need a Makeup Fridge?
The primary reason anyone gets a skincare fridge is to extend the life of your beauty products. Things like our precious vitamin C serums are highly volatile, and a dark place + cool temps helps prevent our serums and tonics from going bad, and can even extend their shelf life!
---
RELATED: My Summer Makeup & Skincare Routine
---
I primarily use my beauty fridge for skincare products, but you can use it for your makeup, too. Nail polish lasts longer when stored in a fridge, but I've never been keen on the idea of keeping it next to my eggs. If you aren't either, a beauty fridge may be for you.
What's in my Skincare Fridge

What Can You Store in a Cosmetics Fridge?
That's just an idea of what I keep in my skincare fridge, but there's so much you can store in there! Other good candidates to try are your hydrating mists, perfumes, nail polish and moisturizers.
I'm rounding up a few of my favorite skincare fridges below, they're all cute, compact and affordable!
---
Do you own a skincare fridge? What do you think of this trend? Let me know below!