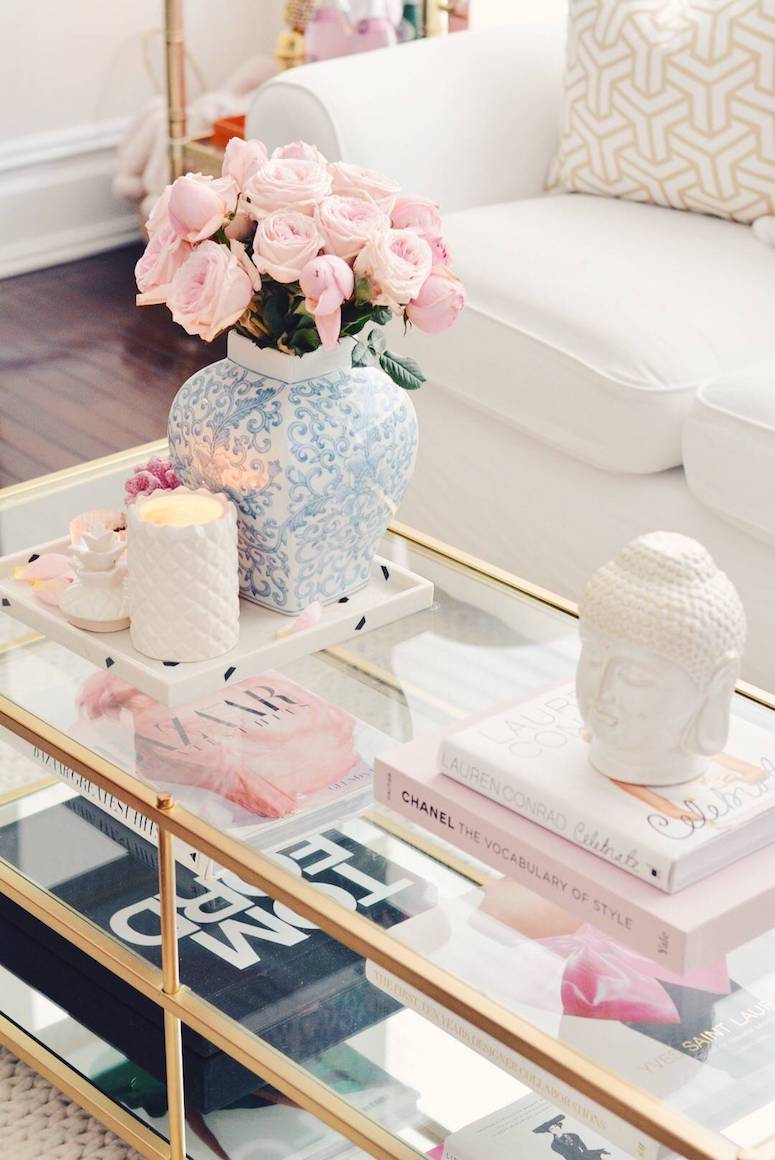 Photo: The Pink Dream | Coffee table
Before Pinterest and Home Goods, did we all go nuts updating our home for each season? If you're like me and love to freshen up your home every few months, you'll love these easy spring home decor ideas. No need to fully redecorate the house, these gorgeous ideas will do the trick! And, they're pretty inexpensive, too.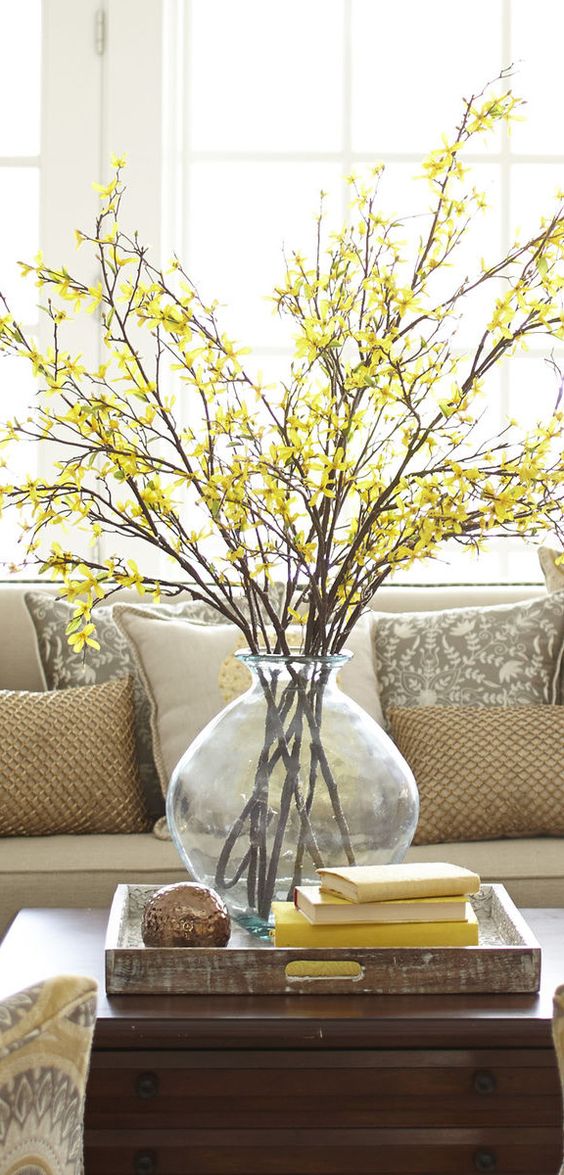 Fresh blooms are the easiest way to update your home for spring, I love to pick up some new faux flowers and fresh ones too each spring. I typically grab some faux flowers at TJ Maxx or Home Goods; for fresh picks, put them around your home in places that will make you happy to see them!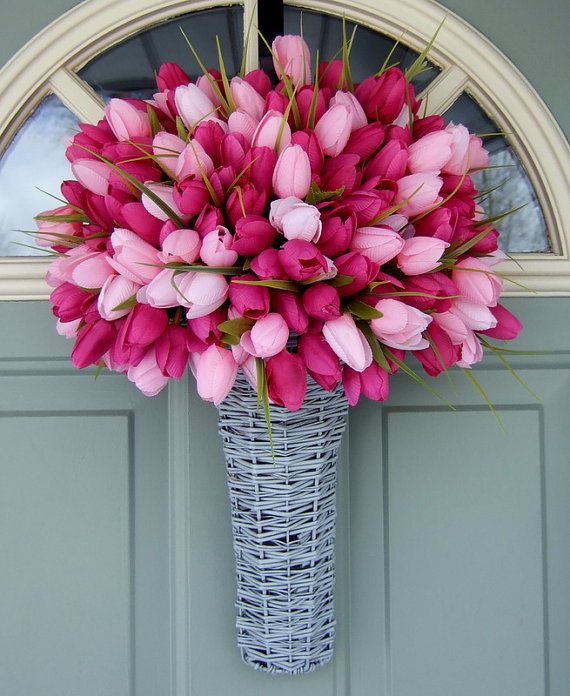 I've been eyeing these tulip wreaths on Etsy for quite awhile, there are so many gorgeous ones to choose from! These pretty-in-pink blooms perk up any home.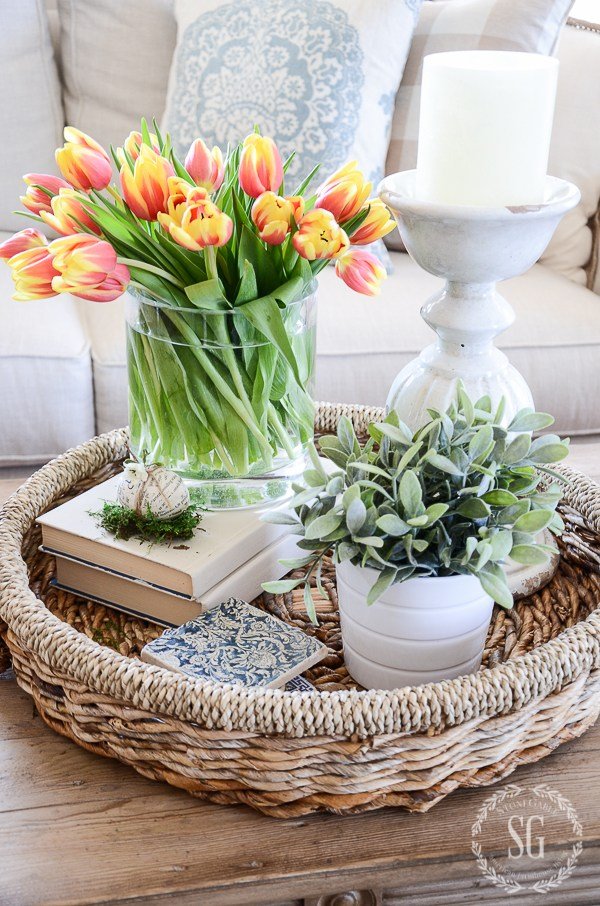 Photo: Stone Gable Blog | Tray
An easy spring home decor idea is to create a little vignette on your coffee table. It's fairly inexpensive to corral a few accent pieces together and update it each season. To get the look, try this wicker tray from Target!
You may also like: My favorite places to shop home decor online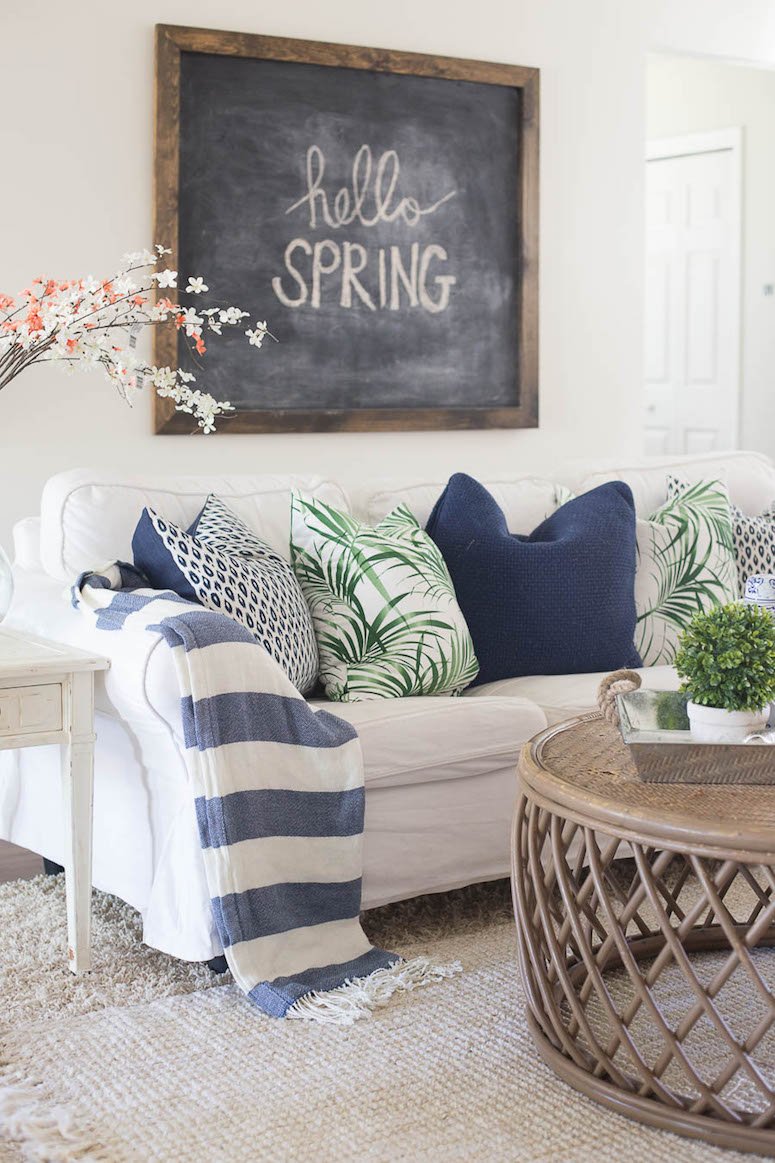 Photo: Making Home Base | Blanket | Pillows
Spring doesn't have to be all pastel and pink, this look is on trend and I love the mix of patterns. This throw is from Target and you can get the pillows there as well or your local Home Goods. When mixing prints and patterns, stick to a color scheme and ground with a neutral.
There's certainly no hard and fast rules that you should be updating your home for each season, I just personally find it nice to mix things up a bit and love a fresh feel to my home. Now that I have kids, I find myself tempted to decorate for every holiday! But I've been holding back because I don't want to introduce excess clutter into my home either. Not to mention…all of that stuff would need to be stored, too!
---
Do you update your home decor for spring? What tricks do you have to make seasonal updates to your home?