Special thanks to Wayfair for sponsoring this post.
I'm so excited to share this outdoor patio reveal project with you! It's been a long time coming (and much-needed) to give our outdoor patio a bit of freshening up.
Scroll on to see the before and after transformation and all of the details on how we upgraded this space!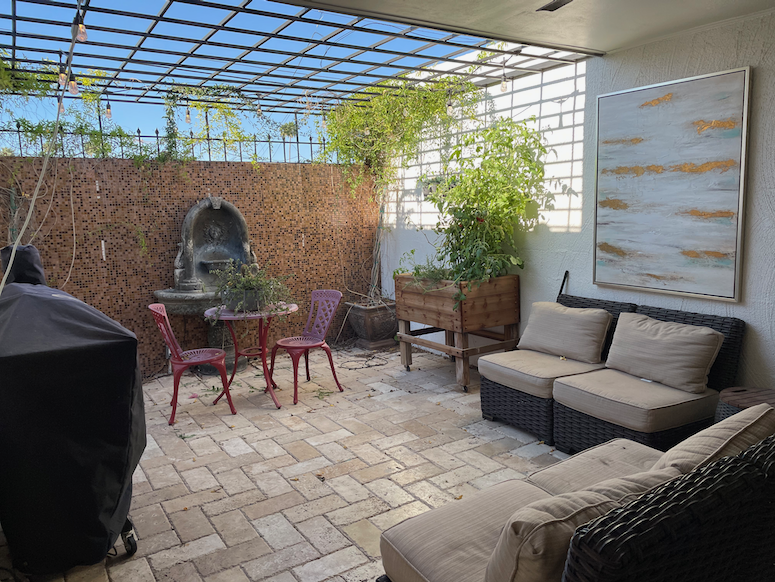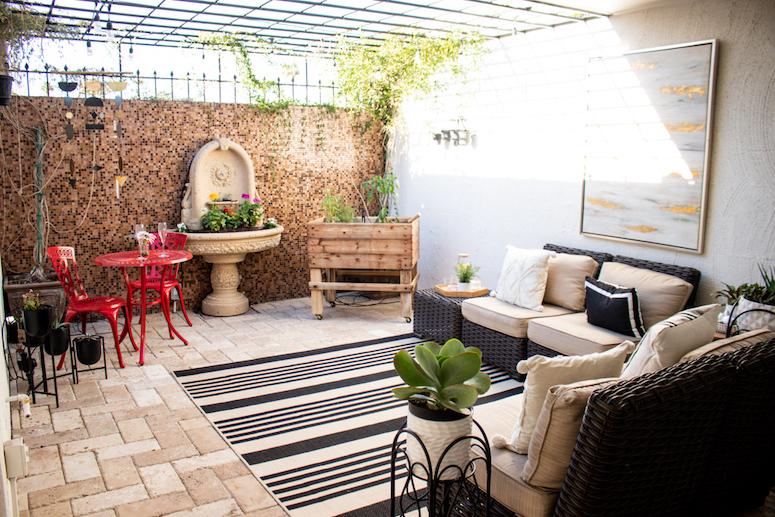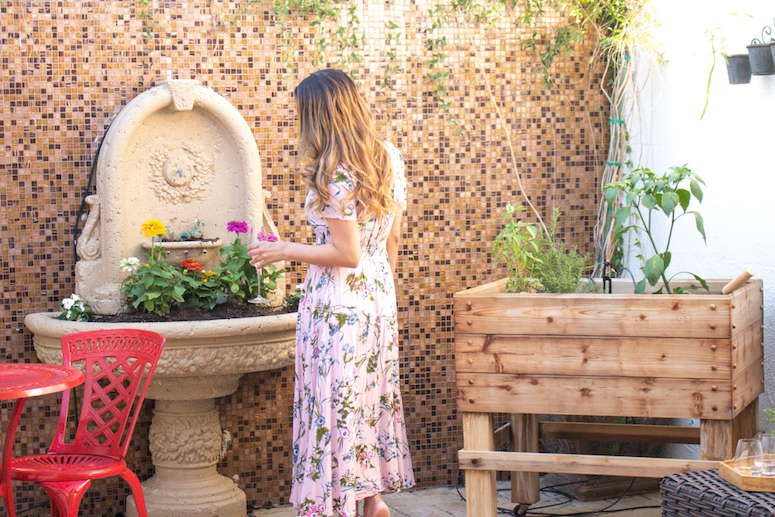 You don't necessarily need a lot to transform a small space; in our case, there were about 5 things that made the biggest impact.
The first was anchoring the space with a beautiful outdoor rug; I bought this one from Wayfair which was a great way to tie in the new color scheme.
The second way we were able to easily upgrade our outdoor space was with some new throw pillows. There were previously yellow, orange and green pillows out here but I wanted a more modern and streamlined look. I ended up getting a variety of throws in a black/white/cream color scheme to keep things neutral yet modern.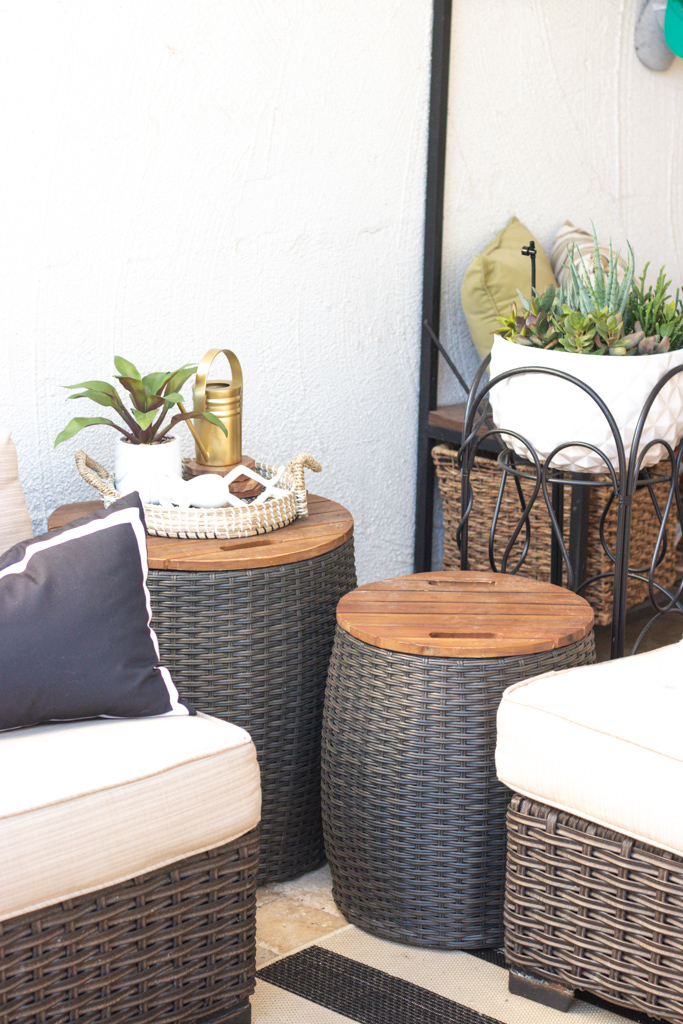 Some new planters and staging our end tables also really helped bring our small outdoor patio space to life.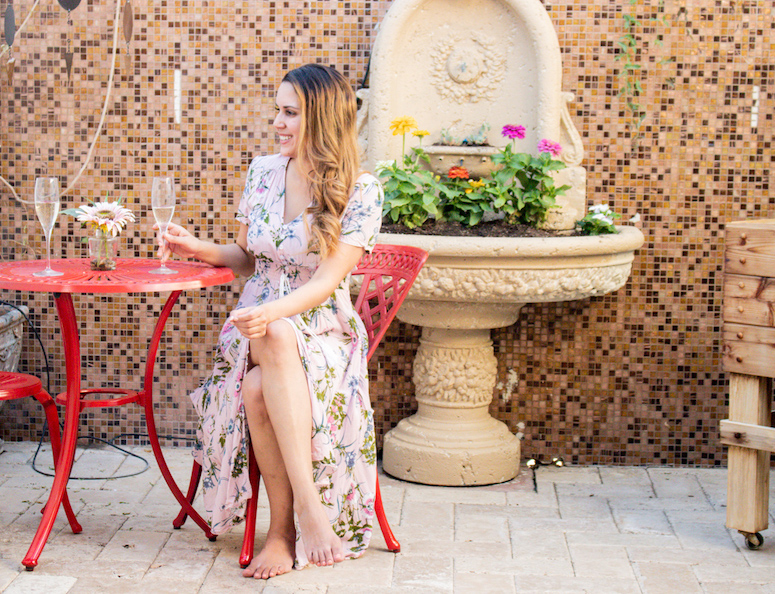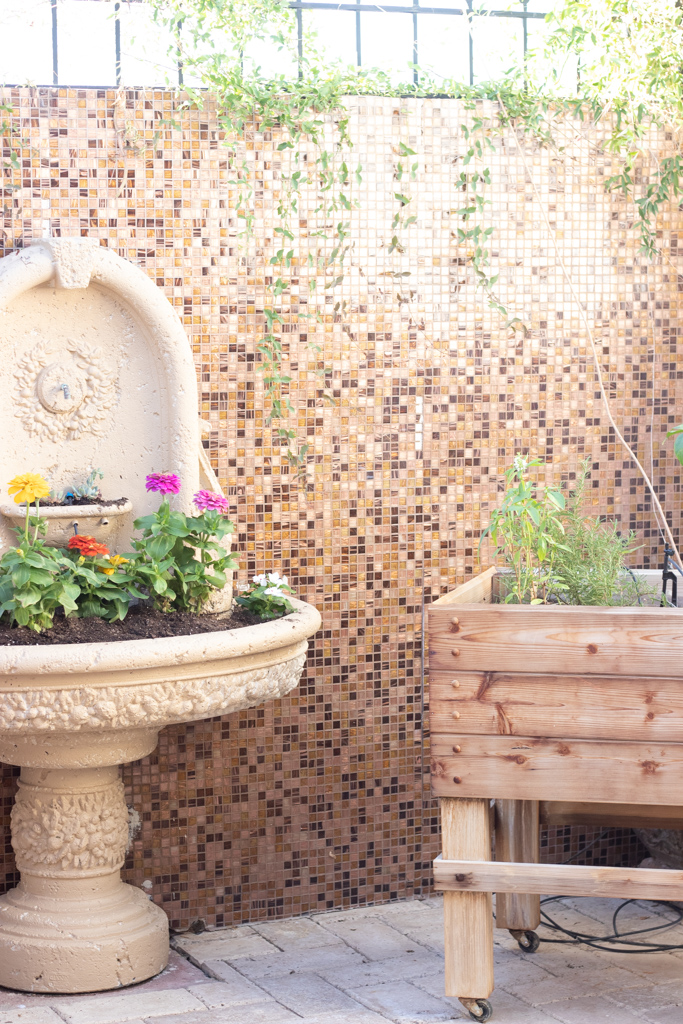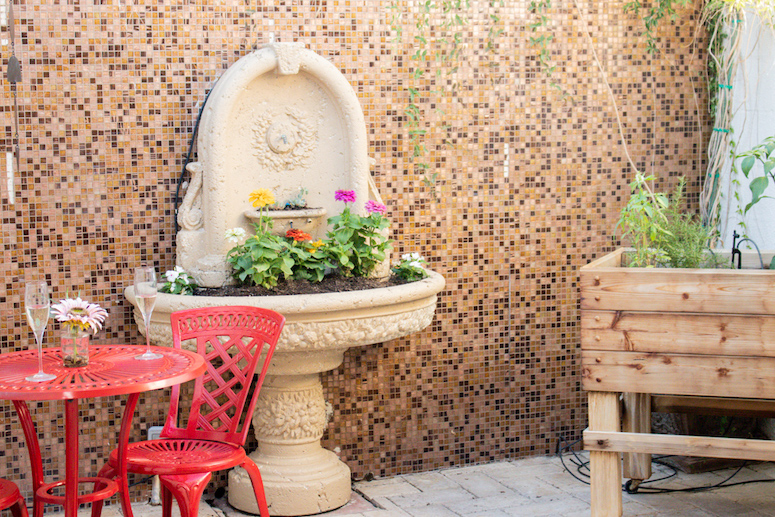 The next few things we tackled were a few small DIY projects. The first was a fresh coat of glossy red spray paint on our outdoor bistro table. It instantly updated it and was SO easy to do!
The final two things that needed to be handled was the fountain. Ours was a really ugly grey color that didn't match and was completely discolored. We bought some concrete stain to paint it and then ended up using it as a planter for fresh blooms.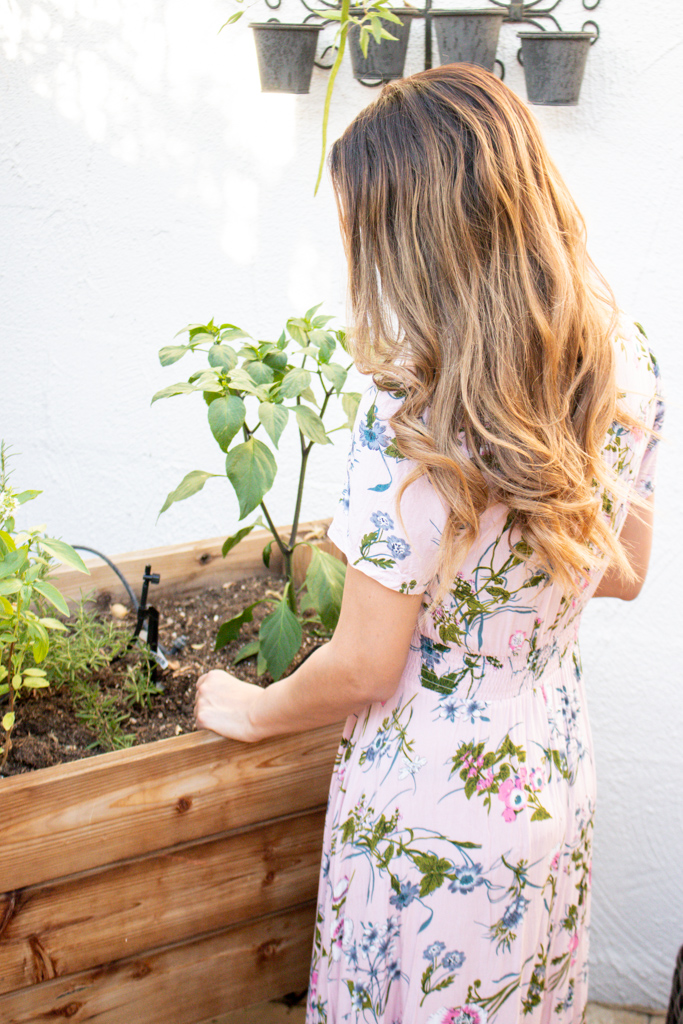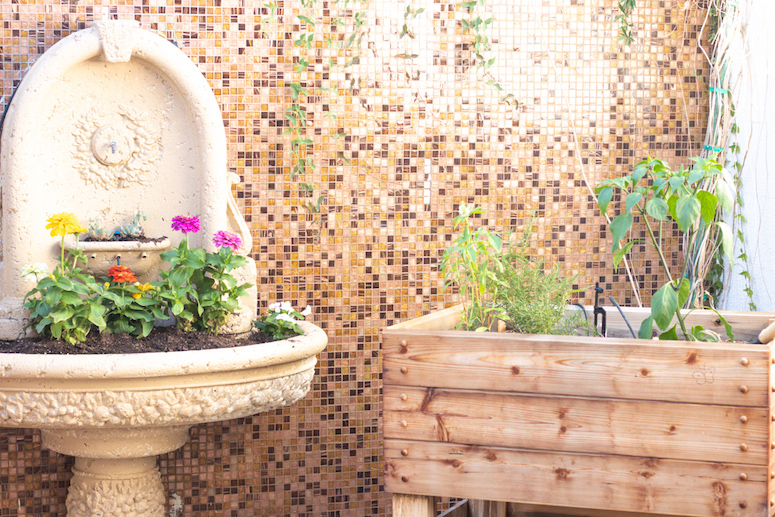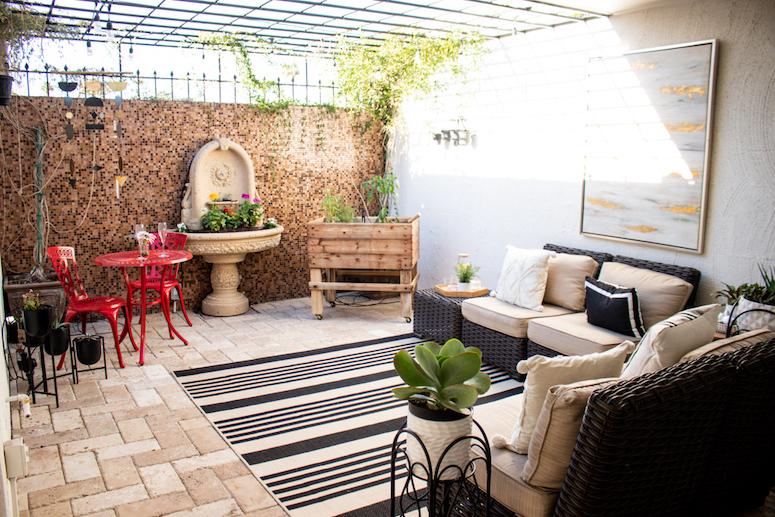 Doing this completely changed our entire space! It was budget-friendly, too, and yet feels totally fresh.
I ended up putting annuals in the fountain for a bit of color–after all, it's a garden!–and we'll change them out as the seasons change.
If you're thinking about doing some small updates to your outdoor space, it can be easier than you think to do small things that make a big impact.
A new rug and some throw pillows in a new color scheme are really all you need for a fresh-feeling space.