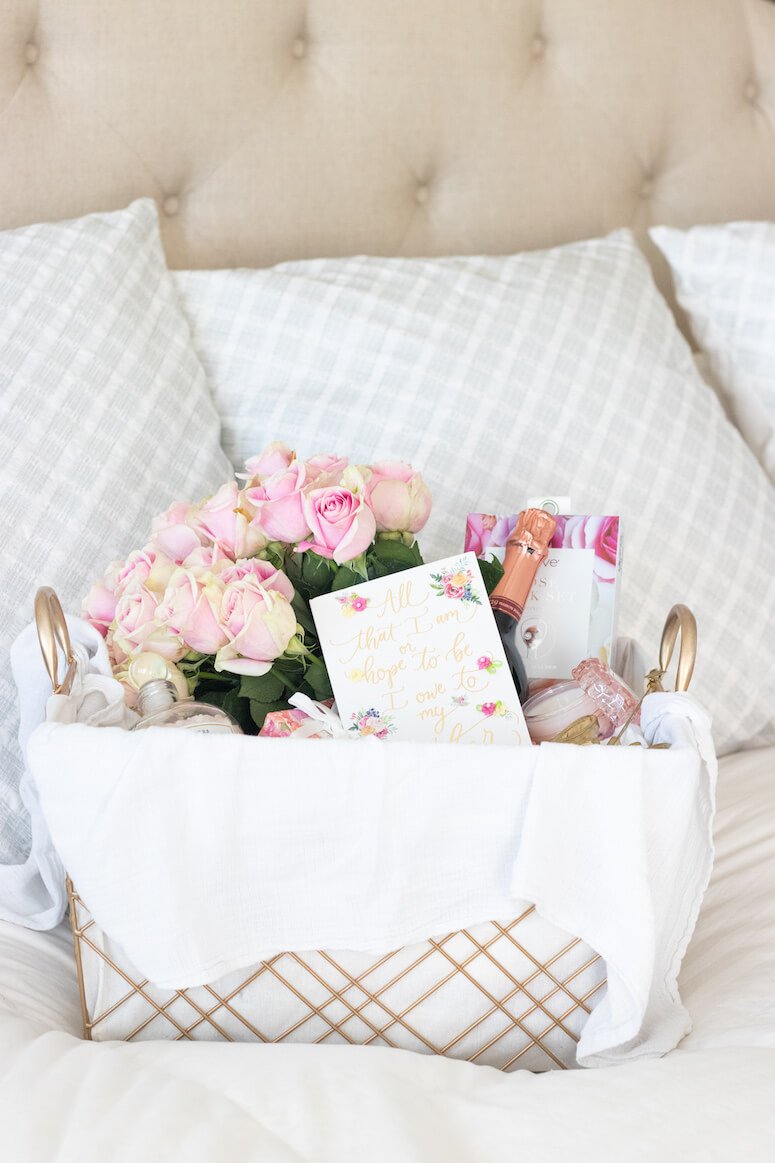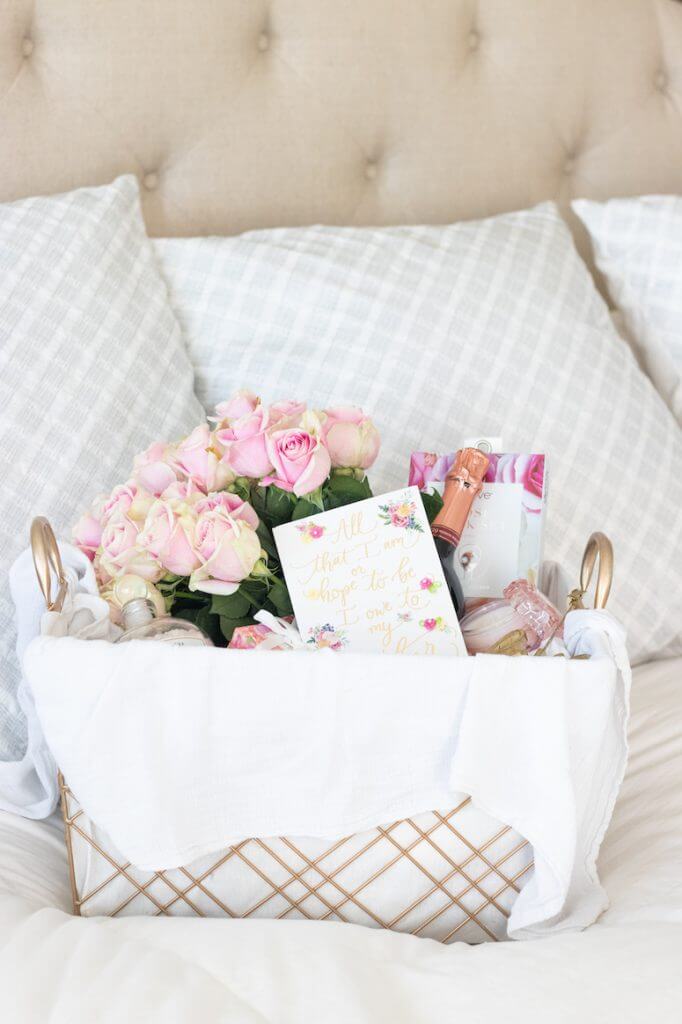 This post has been sponsored by PAPYRUS® Recycled Paper Greetings. All thoughts and opinions are my own.
If you're looking for a way to celebrate mom this year that's beyond flowers and a generic gift, consider putting together a luxury Mother's Day gift basket!
I love the idea of celebrating mom with items that she'll love and will make her feel extra special—things that are luxurious, spoil her, and all play nicely together as part of a luxe Mother's Day gift basket.
It doesn't have to be complicated; these ideas are here to inspire you, but you know your mom best!
What I love about putting together a Mother's Day gift basket is that it's several personalized gifts and together, they just wow.
Here's how to curate your own Mother's Day gift basket that your mom, sister or mom-friend will totally love!
How to Curate a Luxury Mother's Day Gift Basket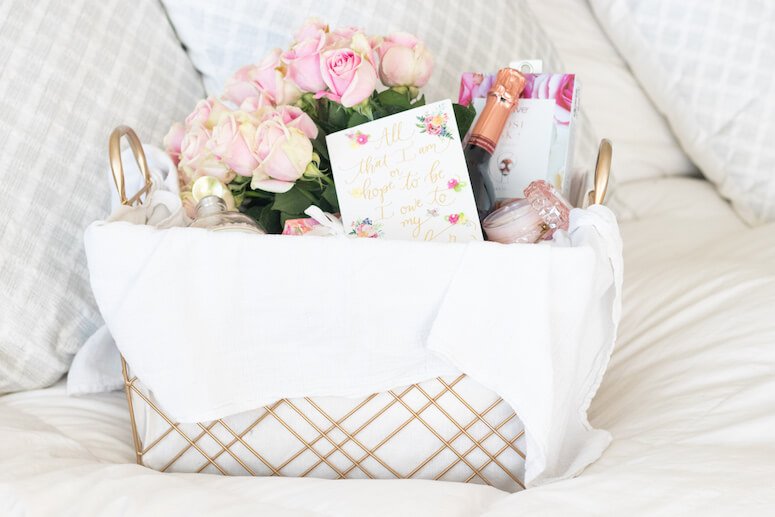 Start with the Card
Some years, I gift my mom flowers; some years, I go above and get several things. But the No. 1 thing I never skimp on is the card, which I always get from PAPYRUS® Greeting Cards.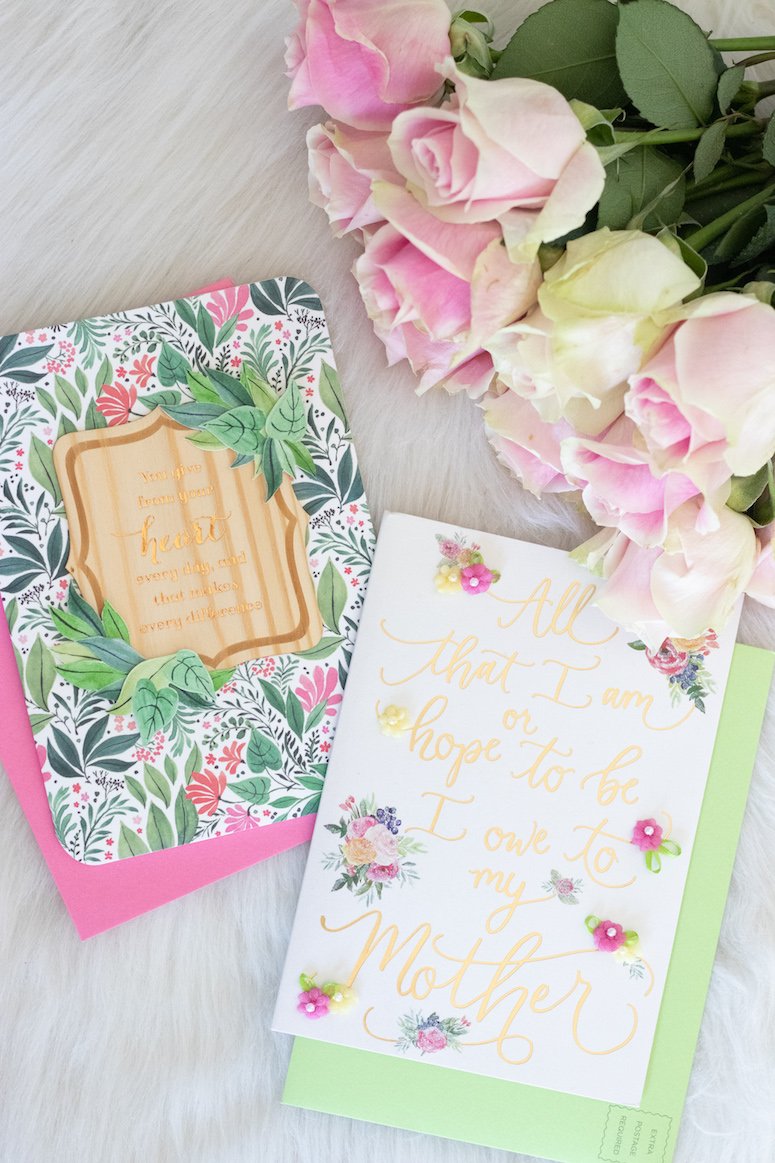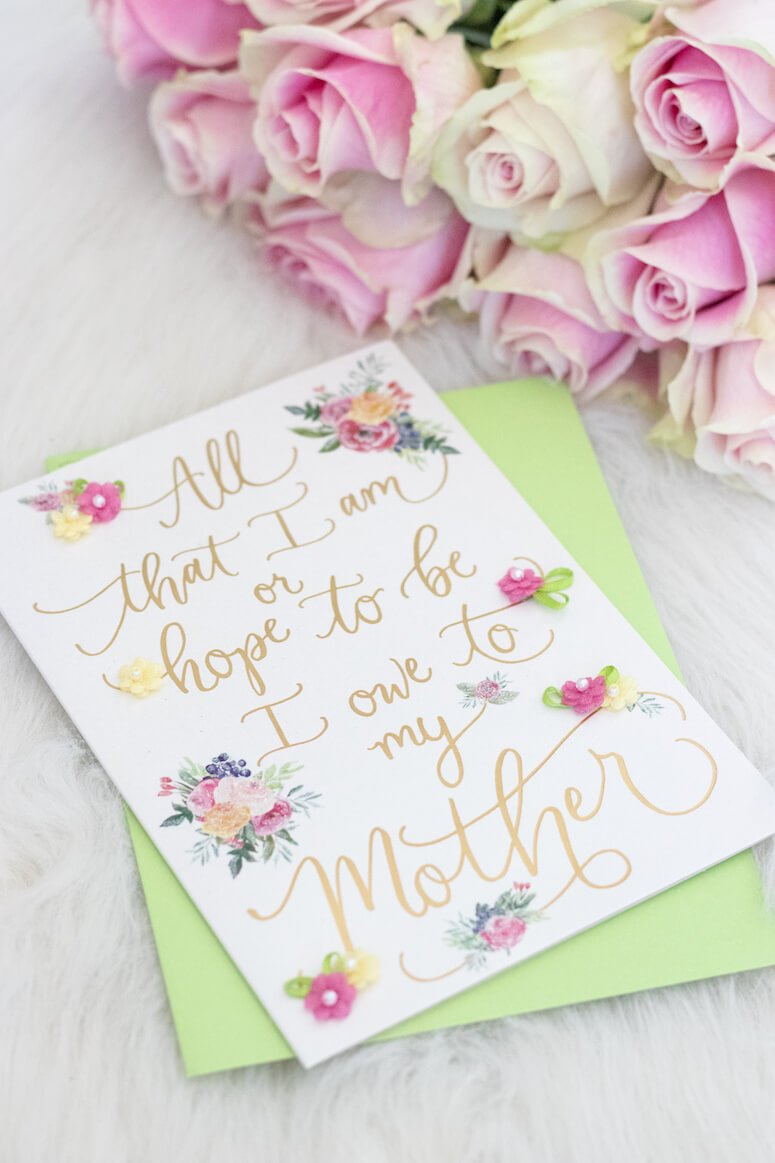 These luxury greeting cards are the prettiest out there, which is why we buy them for all special occasions.
(My husband always gets me Papyrus cards, too, and gift wrap as he knows it's something that really wows and impresses me!)
This year, I picked up my Papyrus card for my mom at my local Albertsons, along with a few other goodies for the gift basket, too.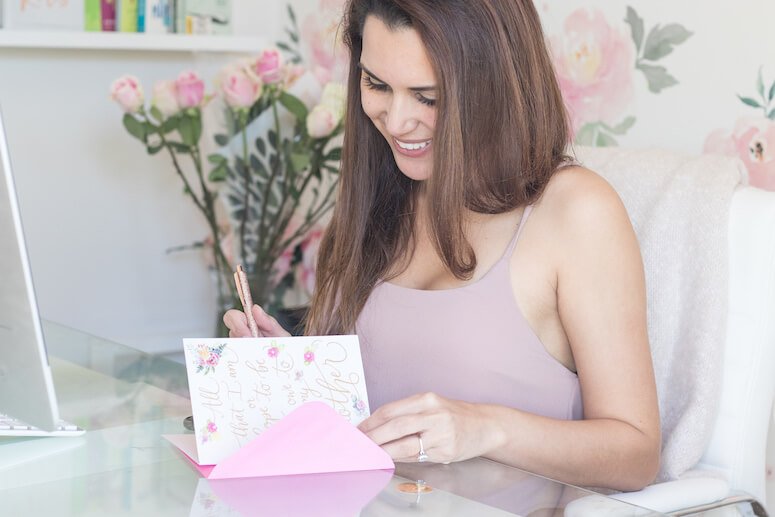 The special message inside, along with what I write, is truly what she cherishes the most.
And if you're one of those that struggles with what to say, they all come with beautiful messages already. You can never go wrong with something handcrafted and so gorgeous!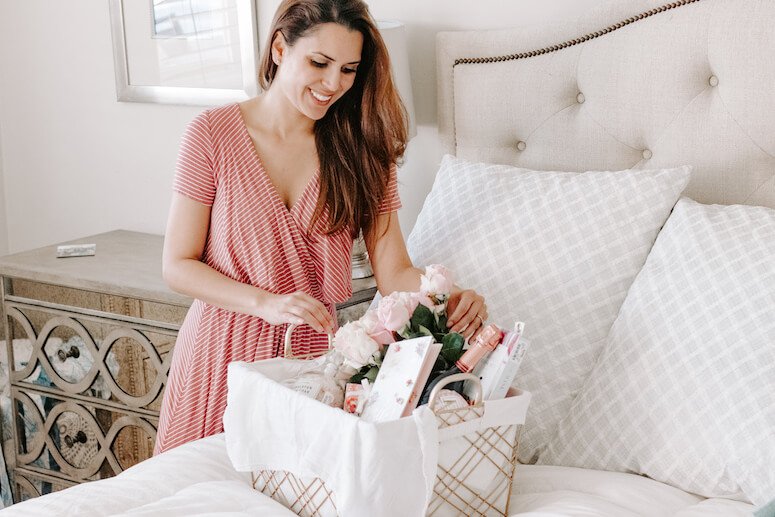 Pick a Color Scheme
To make your Mother's Day gift basket really pop, decide and stick to a cohesive color scheme.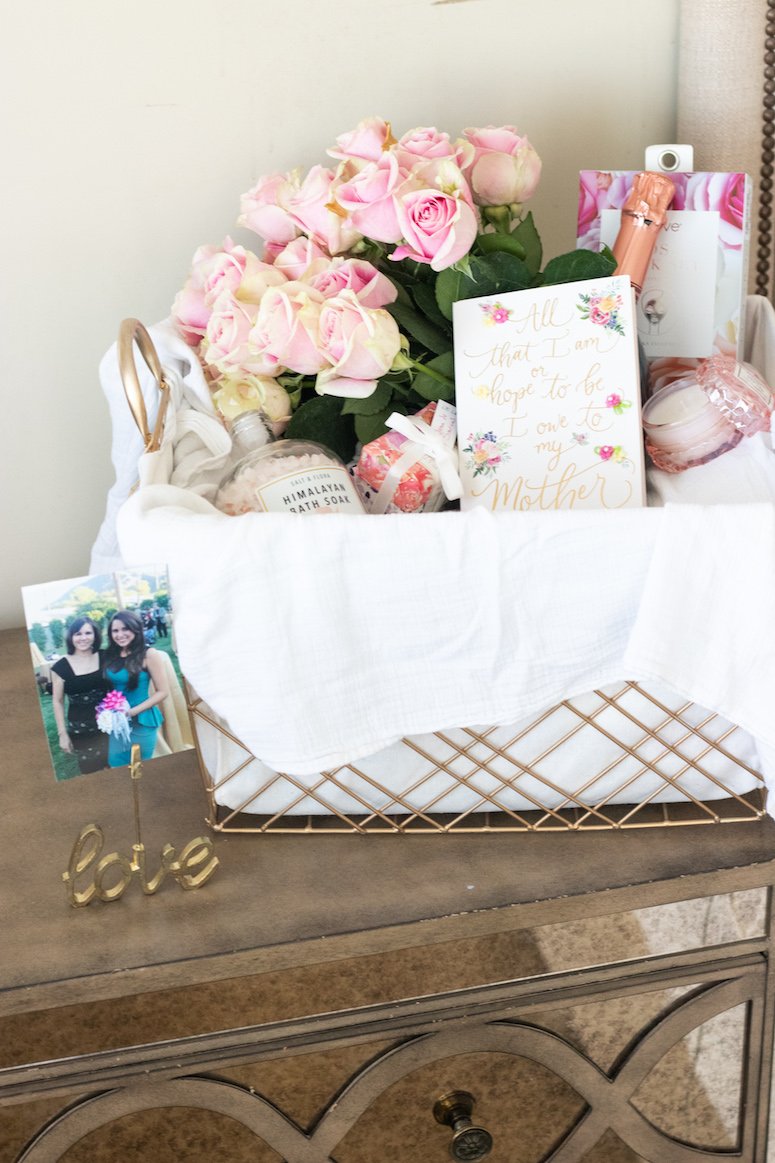 That's why I suggest picking out your card first so you can tailor the rest of the gift basket to coordinate with it.
For this gift basket, I selected items that were mostly pink, white, gold and green, since those were the colors of the card. And I found a few items to include from Albertsons while I grabbed the card!
Sticking to a color scheme elevates the gift basket, and it's really easy to do.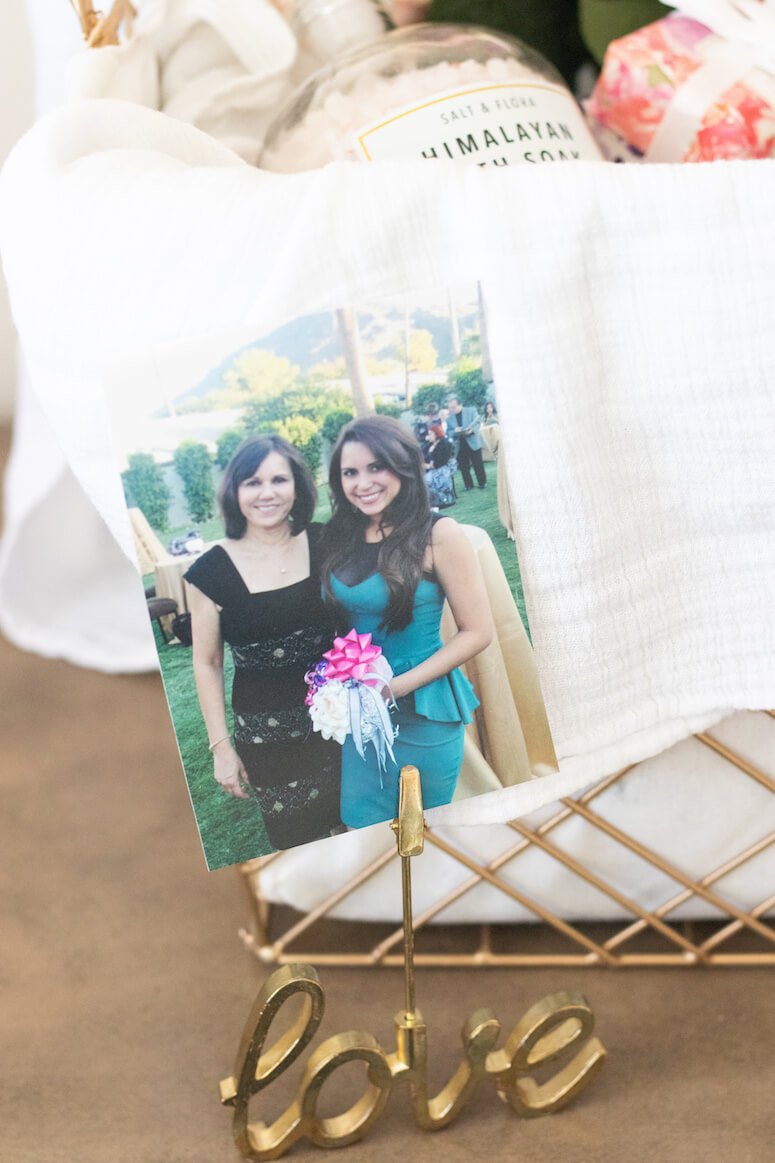 Include Something Personal
Flowers, a card, and something like a luxe candle are pretty much givens, in my opinion. But if you can, try to include something personal, too.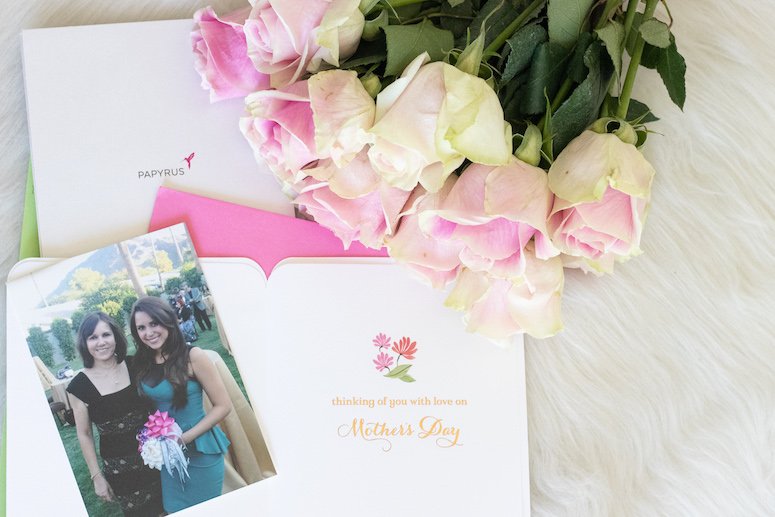 A framed photo of you and mom, or with the grandkids, is a beautiful personal touch she'll love.
You can frame them, put together a nice calendar, or add something like a piece of jewelry, too.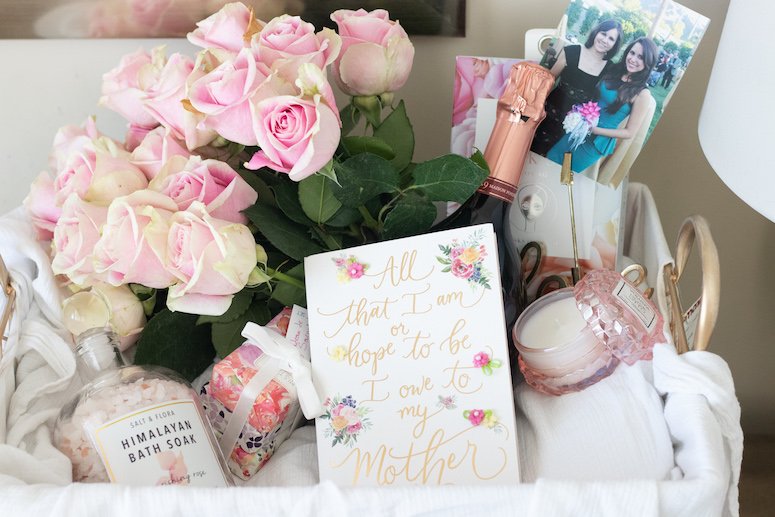 Always Pamper Her
Mother's Day is about being appreciative and spoiling mom—a girl always likes to be spoiled!
Include a few items in the gift basket that will make her feel pampered, like luxe bath salts, silk pajamas, or a luxury robe.
For my mom, that means always including a great bottle of champagne! We always love to share a bottle together on Mother's Day.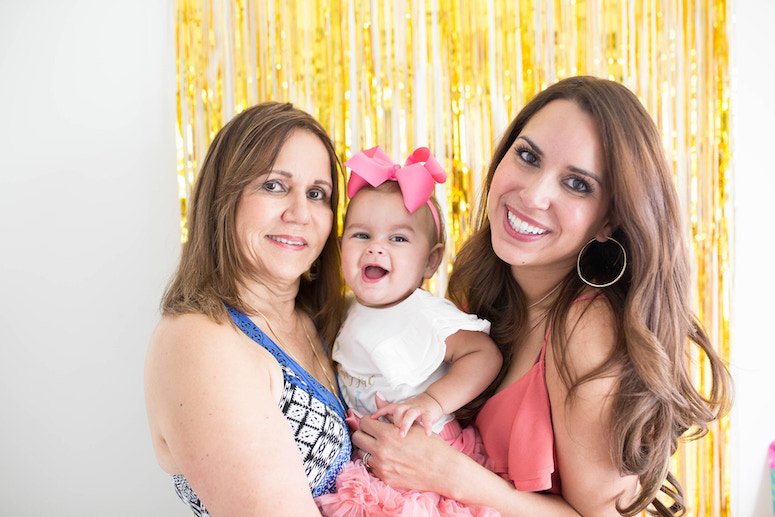 Honor Your Mother
The relationship I have with my mom is one of the most important in my life—I want her to feel loved, cherished and adored on Mother's Day. That's why a beautiful card, personal touches, attention to detail and a few curated items that I know she'll love are a great go-to for Mother's Day.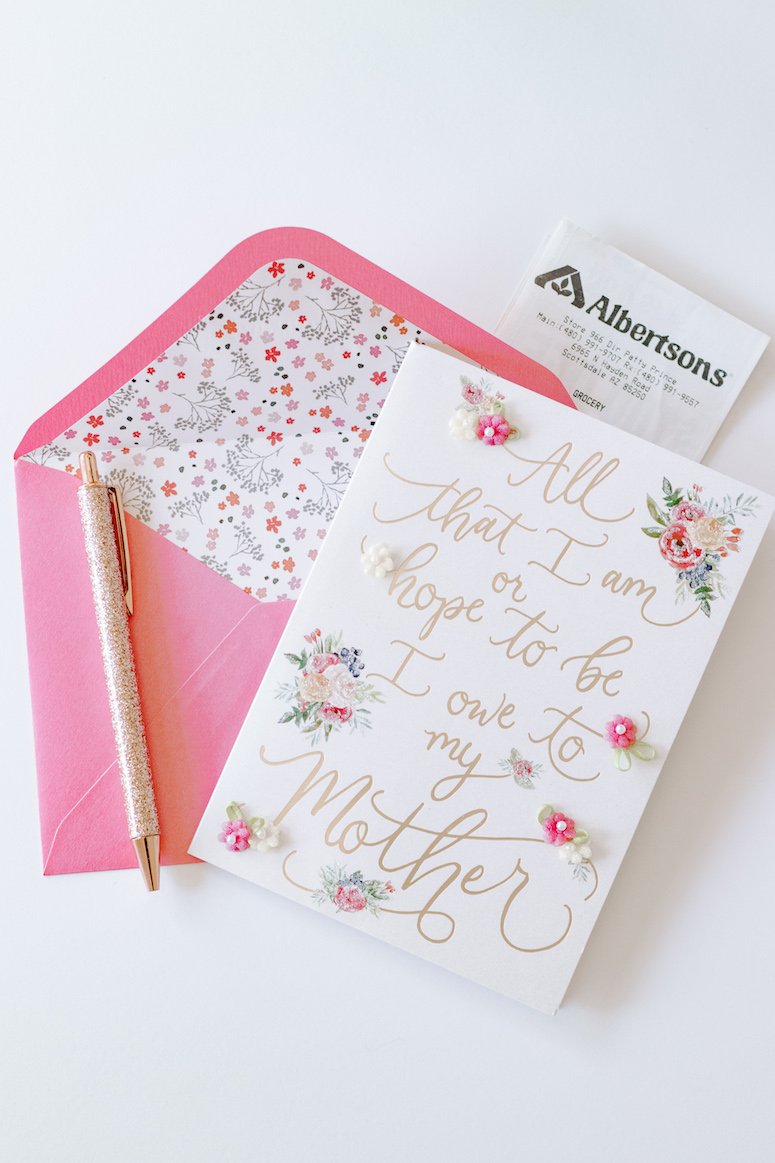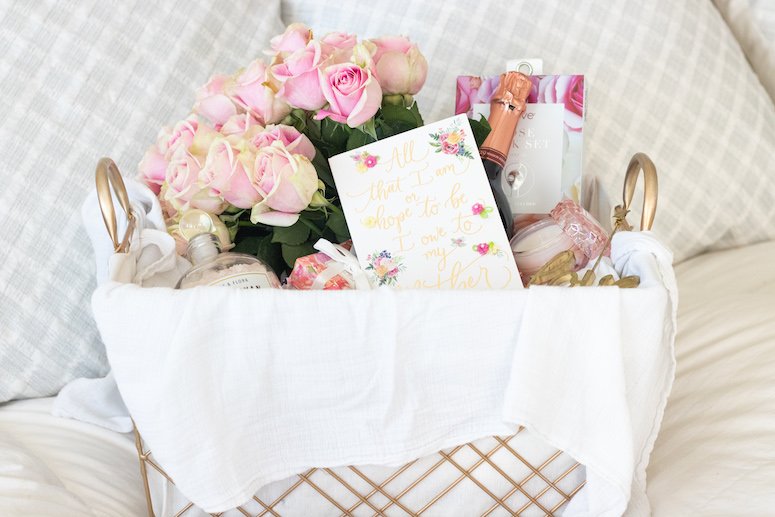 Have you put together a gift basket for Mother's Day? What are some items you would include? Be sure to remember a gorgeous card from Papyrus to tie the basket together!