Weekend Things|My Birthday
{Dress: Target. Necklace: Alexis Bittar. Bracelet: Kate Spade New York}
Before I can share details about my birthday weekend, I simply must tell you about this amazing Target find. I'm a sucker for a gorgeous white dress, it's an absolute summer essential. And this Mossimo pleated maxi I picked up the other day looks like a $100 dress straight out of BCBG. No joke. The fabric is so soft, so shimmery and it's comfortable as hell. Not to mention, ridiculously affordable and breathable, which is so important in this unbearable heat! Bonus: it's on sale right now for 25% off. Eee!
This birthday, I kept it to a few of my favorite things. A morning facial at Kalologie, a stop into To Be Continued where I may or may not have been surrounded by designer shoes (if you've never been you simply must check it out), followed by dinner out. We stopped into Virtu, since I'm the last person in AZ to have tried it and unfortunately, ended up pretty disappointed. Perhaps it was the hype, the monsoon or the excess salt but I left completely underwhelmed. Which is why I was so happy to have booked an all-time favorite, Zinc Bistro, for a fun birthday brunch with friends the next day.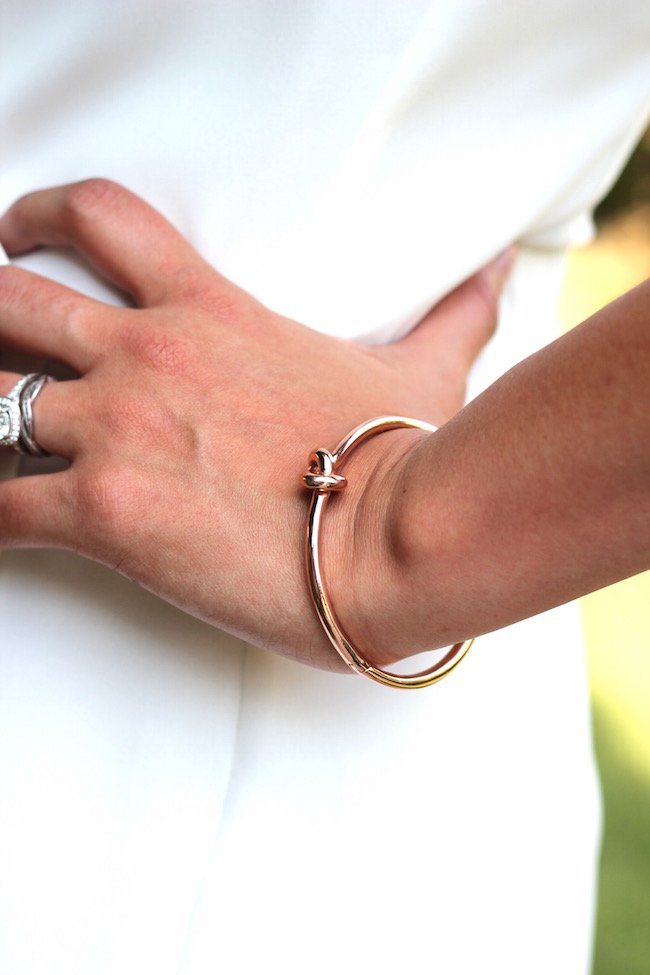 My husband got me this gorgeous Alexis Bitter rose gold pendant necklace, this darling Kate Spade New York bangle and some other goodies. I'm lucky to have celebrated another birthday with family and friends and now, I'm looking forward to getting out of this heat! We're off to Canada at the end of the week and I'm stoked to actually be able to step outside, relax and have the baby meet his cousins for the first time.
Any summer reads you recommend for my trip? I am all ears!
For constant style and beauty chatter, connect with me on Facebook, Twitter and Pinterest, too.