This post may contain affiliate links.
If you've never been to a New Year's Eve wedding, the first thing you're probably fretting about is what to wear to a New Year's Eve wedding!
I went to my first New Year's wedding a few years ago and immediately thought, it's time to bust out the sparkle. It's New Year's Eve, after all.
Here, I'm answering all your questions and sharing cute dresses that are perfect for a New Year's Eve wedding guest.
CAN I WEAR BLACK TO A NEW YEAR'S EVE WEDDING?
A New Year's Eve wedding is totally an occasion to bring on the glamour. If you're normally nervous about wearing black to a wedding, you could totally get away with a black gown like this for New Year's Eve.
Black is always elegant, and since New Year's Eve weddings are typically at night, black is appropriate.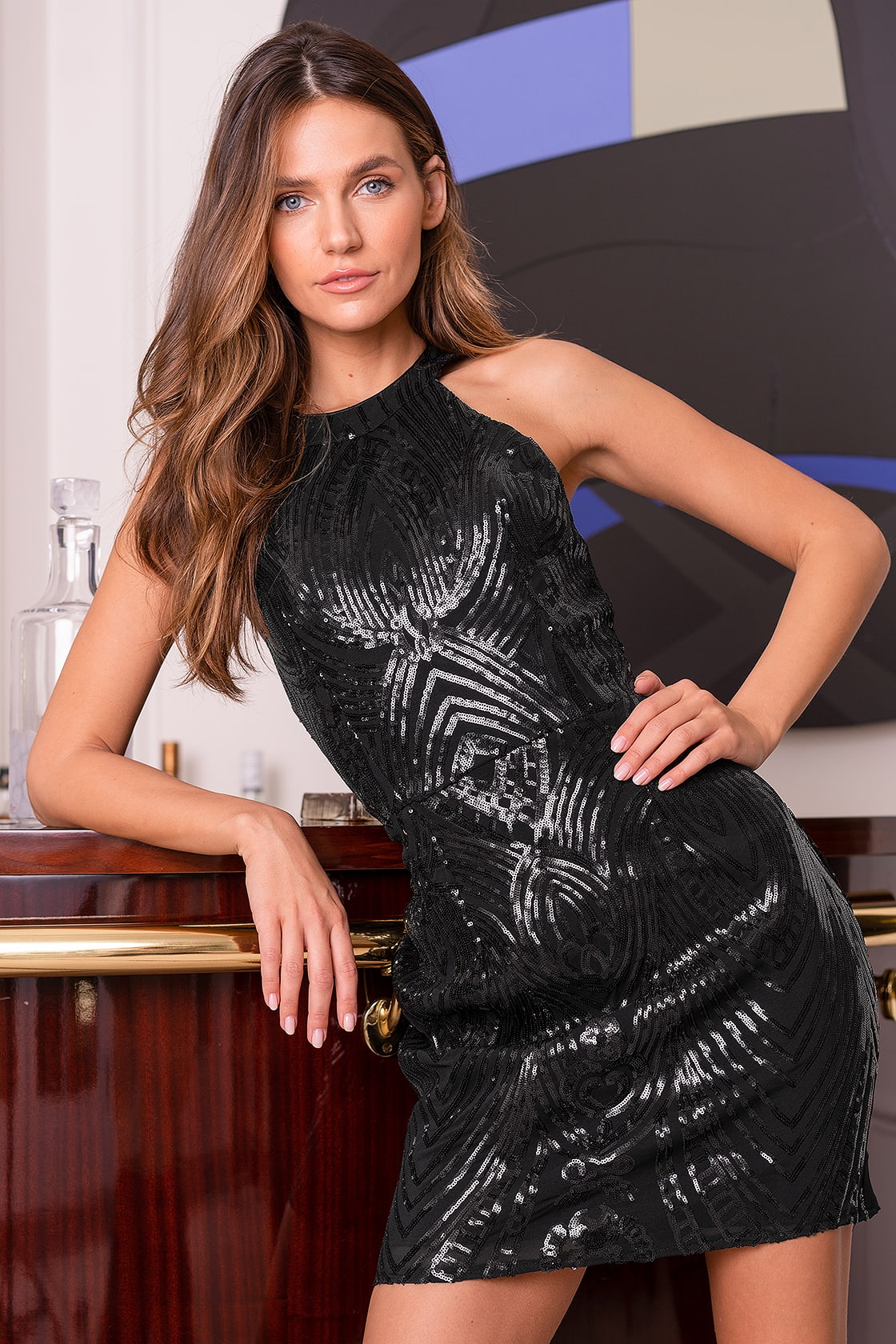 If allover black feels like a bit much, try one with a bit of sparkle with a black dress like this with. I wore a similar one to the New Year's Eve wedding I attended and it was subtle, festive and such a fun way to spend the evening.
It also adds some glam and "life" to an otherwise plain black dress.
After all, it's a New Year's Eve party, and that's an occasion made for making an impression. And a wedding is no exception!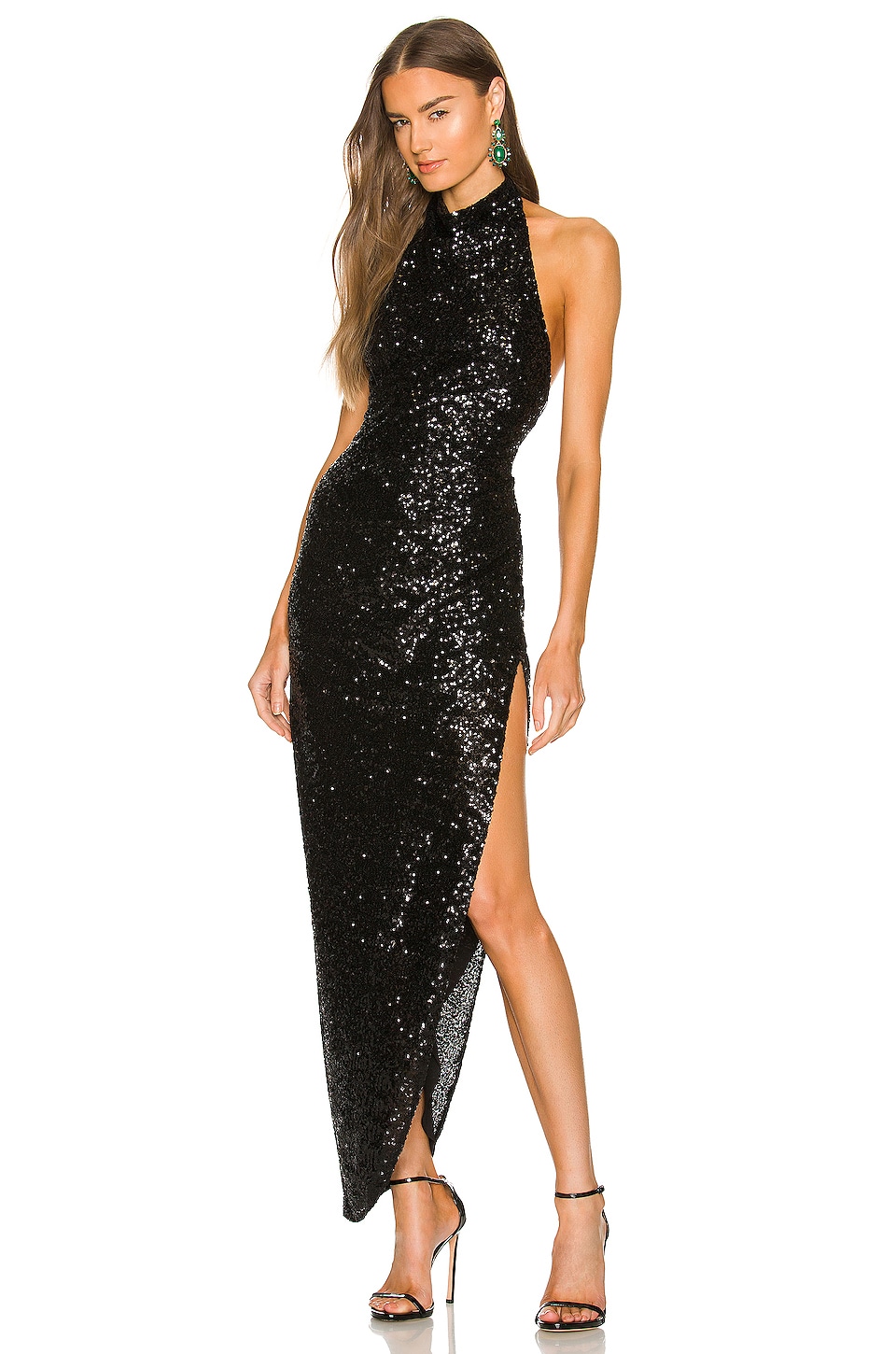 WHAT'S THE NEW YEAR'S EVE WEDDING DRESS CODE?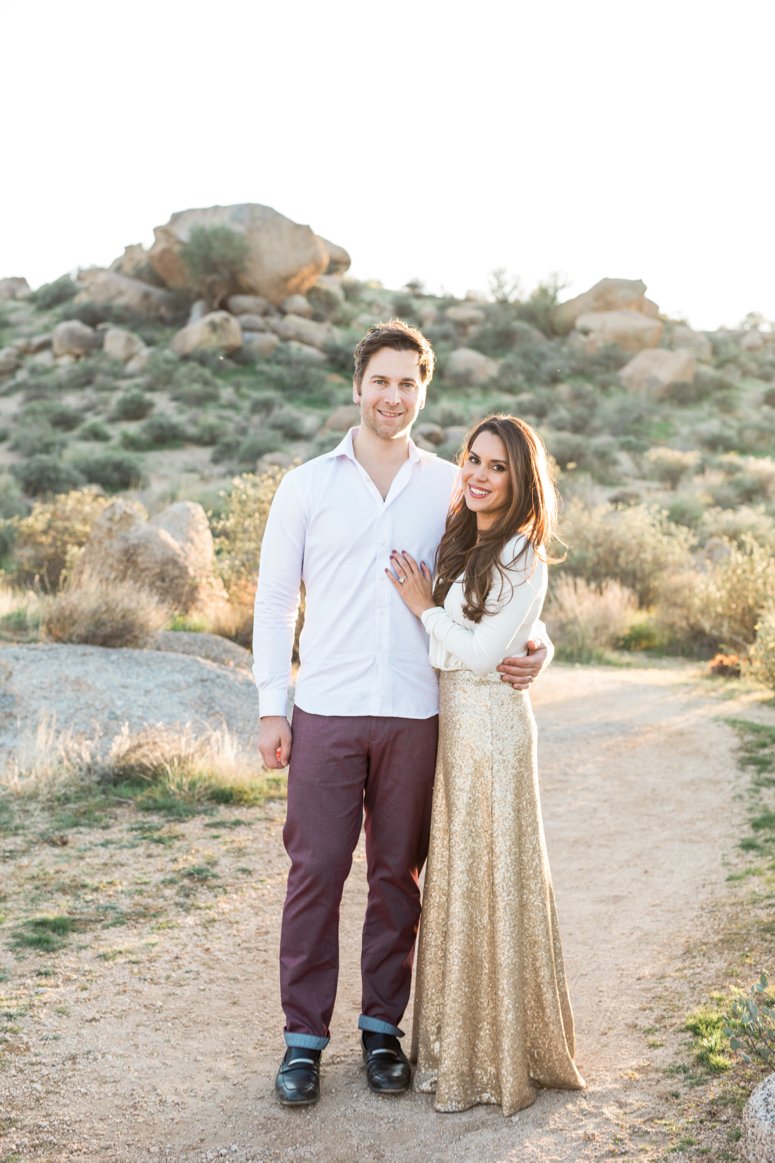 A New Year's Eve wedding tends to be a little more formal in nature, so you can go all out and wear a long dress!
These weddings also typically happen at night, where you'll be there when the clock strikes midnight, so you'll want to be in something festive and maybe a little more formal. Check the wedding invitation for the official dress code so you know if it's a black-tie wedding.
If you don't have a full-length dress, I highly recommend checking out Rent the Runway. I use them for special occasions and have been thrilled every time!
I rented this sequin gold skirt for family holiday photos, which would also work great for a New Year's Eve wedding.
It's a great way to get a designer dress for less, especially if you're not sure you'd even wear it again.
What's great is you can find gowns starting at just $60.
Use code FIRST for 20% off your first rental from Rent the Runway.
There are also coordinating accessories you can rent, so you can get a complete head-to-toe look. This is especially handy if you don't always have glam accessories but are looking to take things up a notch as a wedding guest.
Nervous about renting for an occasion? Don't be. Here are a few tips to keep in mind when shopping Rent the Runway:
Read the reviews! This helps so much.
Pay attention to body type and sizing when looking at photos/reviews
Pick a backup size, it's free!
There's also an option to pick a backup dress, too.
Call right away if there's an issue. RTR is great at shipping something new, ASAP.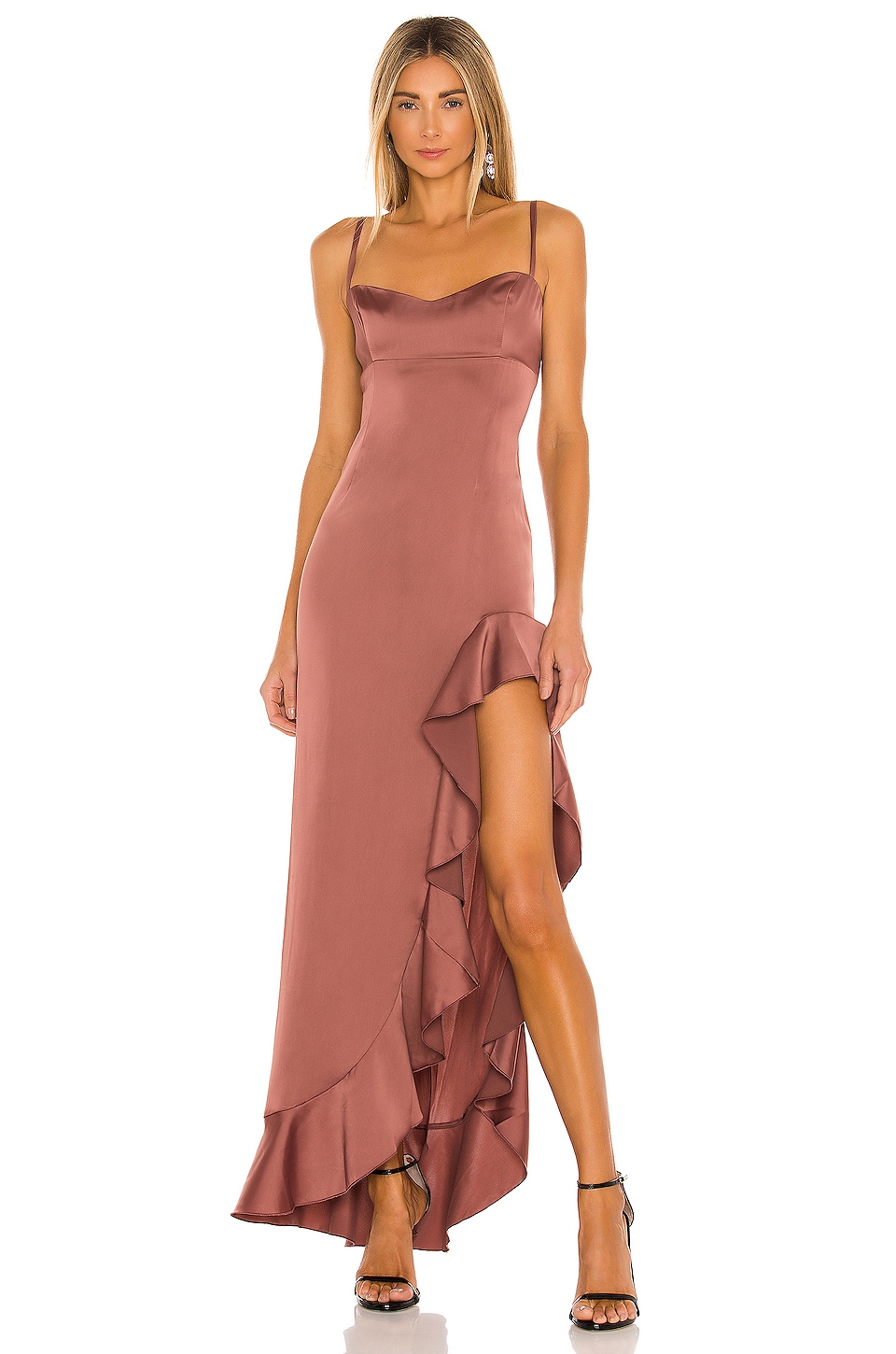 ARE SEQUINS APPROPRIATE FOR A NEW YEAR'S EVE WEDDING?
Yes! It's New Year's Eve, after all, some extra sparkle for this special occasion is always in order.
There are lots of gorgeous gowns–both long and short– with sequins that would be perfect for that NYE wedding.

If sequins aren't your thing there are plenty with a hint of sparkle, too.
Look for metallic dresses, subtle amounts of sparkle or textures that make a statement, like velvet. 
Go Bold
If you've been wanting to wear something a bit more daring, then go bold with your New Year Eve wedding guest outfit.
This gorgeous red dress (which also comes in black if that's more your thing)
Staying Warm at a Winter Wedding
One of the hardest things about being the winter wedding guest outfit is, well, it's cold out!
You want a cute dress, but also don't want to freeze. And want something that's appropriate and demure if it's a church wedding.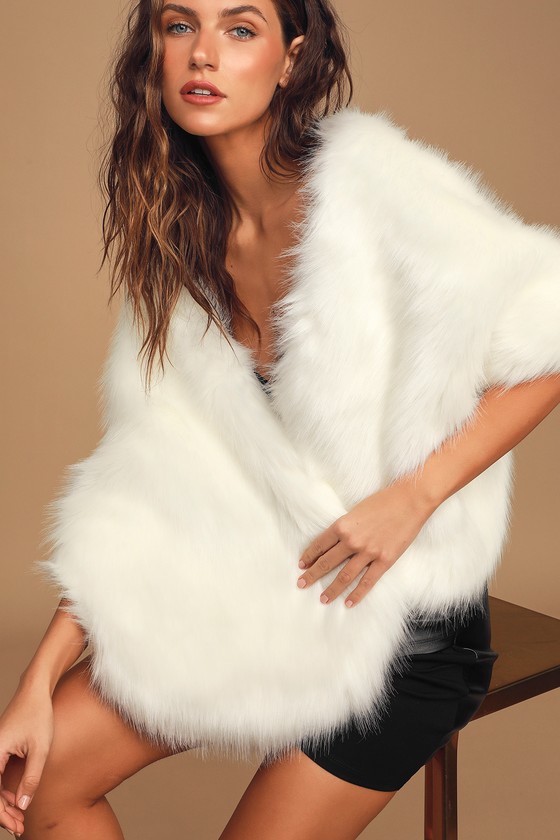 For that, you'll need a beautiful stole, wrap or coverup. Something that's luxe, like this faux fur capelet, is the perfect way to keep warm.
Tights are also a great idea, and can make a fashion statement. I'm currently obsessed with these Gucci tights!
Yes, pretty cover ups can be tricky to find. So I'm rounding up a few of my current favorites here.

RELATED: 9 Fall Skirt Outfits to Recreate This Season
Can You Wear Pants to a NYE Wedding?
If you're into the tuxedo look, by all means bring it! This one is super cute and features sheer sleeves. You could also wear a nice jumpsuit to a winter New Year's Eve wedding.
And in no, you may not wear your skinny jeans. Even if it's not a black-tie event, it's still a wedding.
What Not to Wear as a New Year's Eve Wedding Guest
By all means, stay away from wearing white to any wedding. Unless it's a white party and specifically stated on the invite, this is still a no-go.
Since New Year's weddings tend to be a bit more formal, you'll also want to stay away from casual materials like knit dresses or cotton dresses.
Here are a few other outfit ideas to avoid:
Leggings
Jeans
Anything white
Summer dresses
Anything too short/revealing
PIN ME, PLEASE!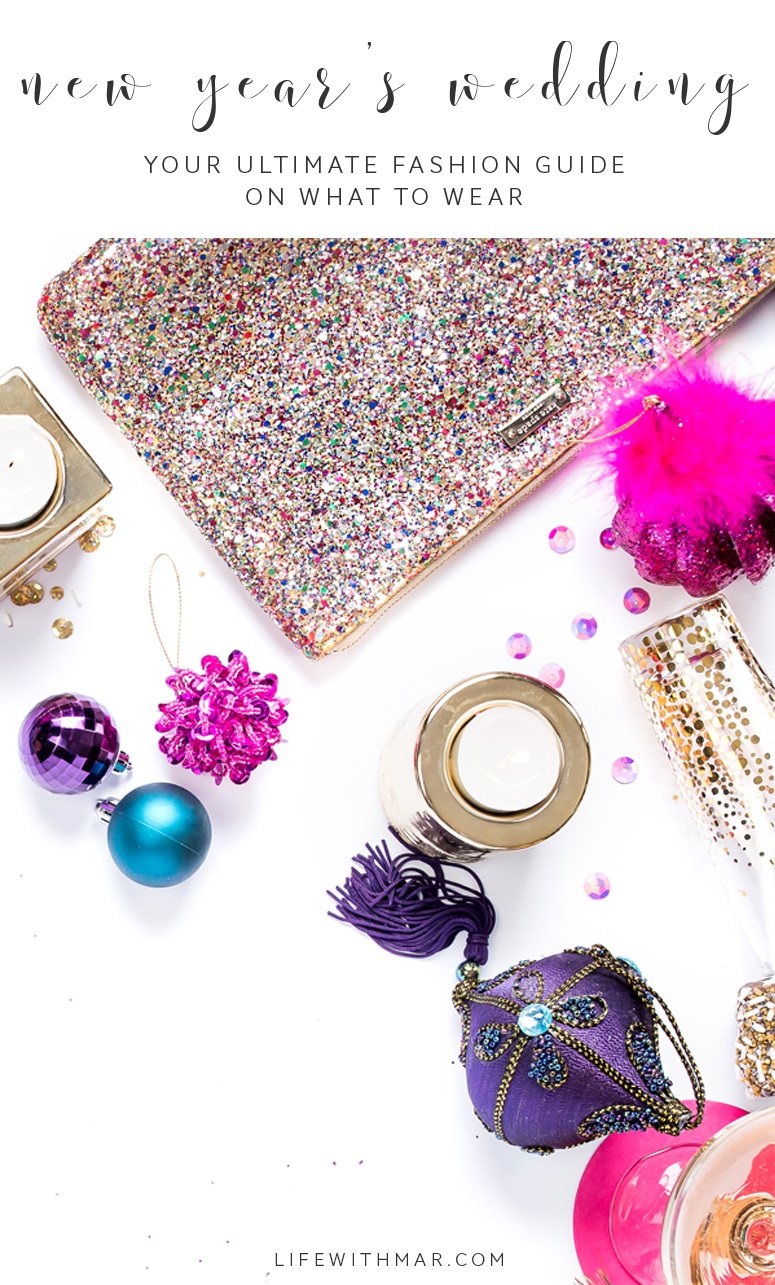 Have you been to a New Year's Eve wedding before? What did you wear? Leave a comment below and let me know!