I used to be Team Wallet. But designer cardholders have quickly won their way into my heart.
They're pretty, petite and practical. And they make changing purses a total breeze. Just grab your little card holder and you're good to go!
Some of the prettiest, classic and most affordable ones are the YSL cardholders.
Not sure which one to buy? Here are the 8 best YSL cardholders to try this year.
Shop the Post

CASSANDRE SAINT LAURENT MATELASSÉ CARD CASE IN GRAIN DE POUDRE EMBOSSED LEATHER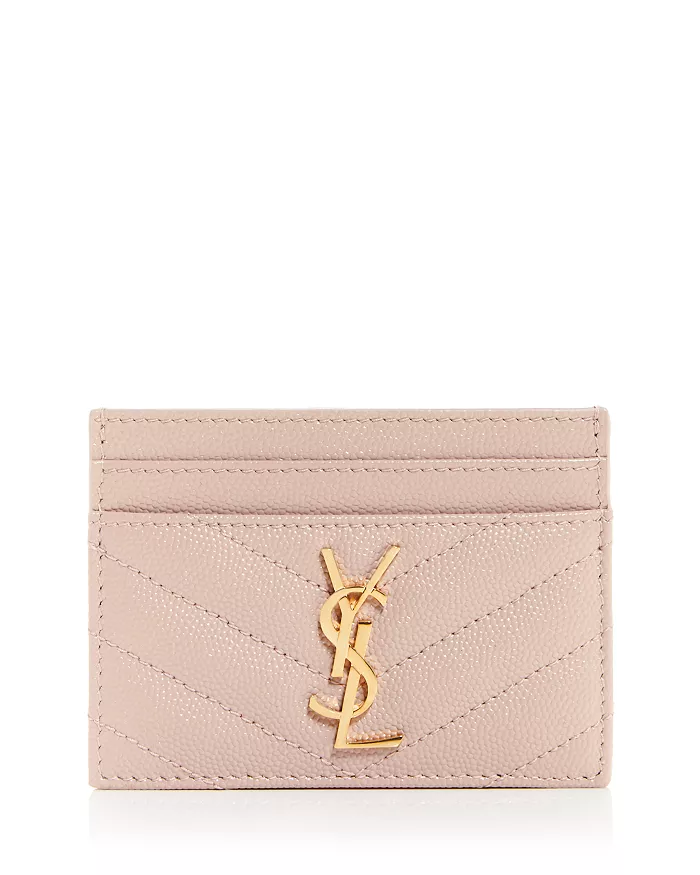 The Cassandre is the most classic YSL cardholder and it comes in 12 gorgeous colorways!
Gorgeous gold hardware

CHROME-FREE, METAL FREE TANNED LEATHER
Features 5 card slots
95% Calfskin leather
DIMENSIONS: 10,5 X 7,5 X 0,5 CM / 4.1 X 2.9 X 0.1 INCHES
Also available in black with black hardware.
Priced under $300!
RELATED: Explore More Luxury Fashion & Designer Handbag Posts
Cassandre Saint Laurent Card Case in Metallicized Leather
If you love the look of the Cassandre YSL cardholder but want something a bit dressier, try this version in metallic leather.
Interlaced gold hardware logo
Metallicized gold leather
4 card slots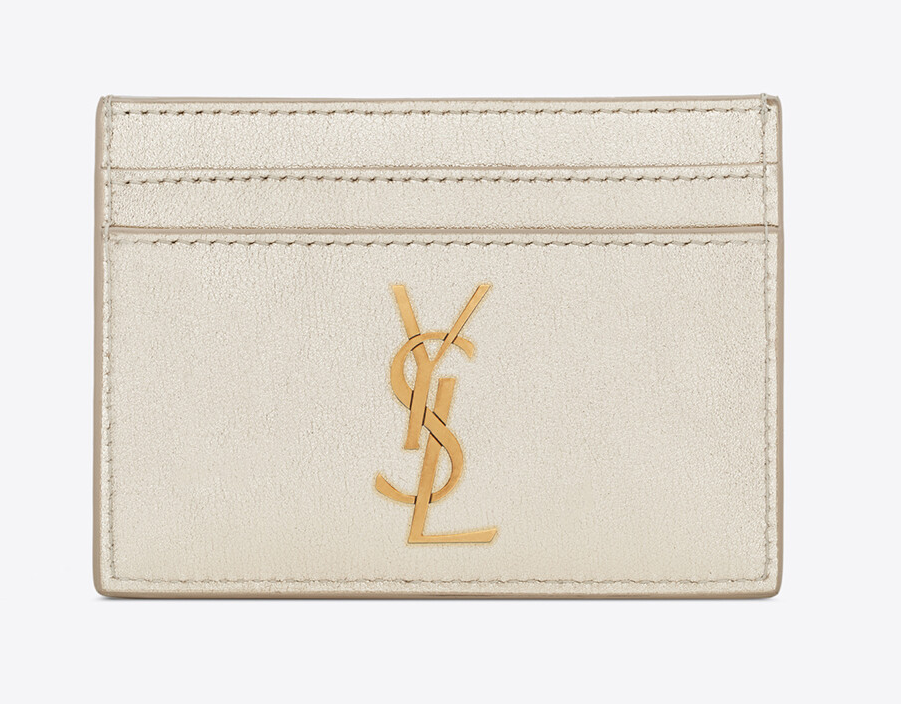 Gaby Cardcase in Quilted Lambskin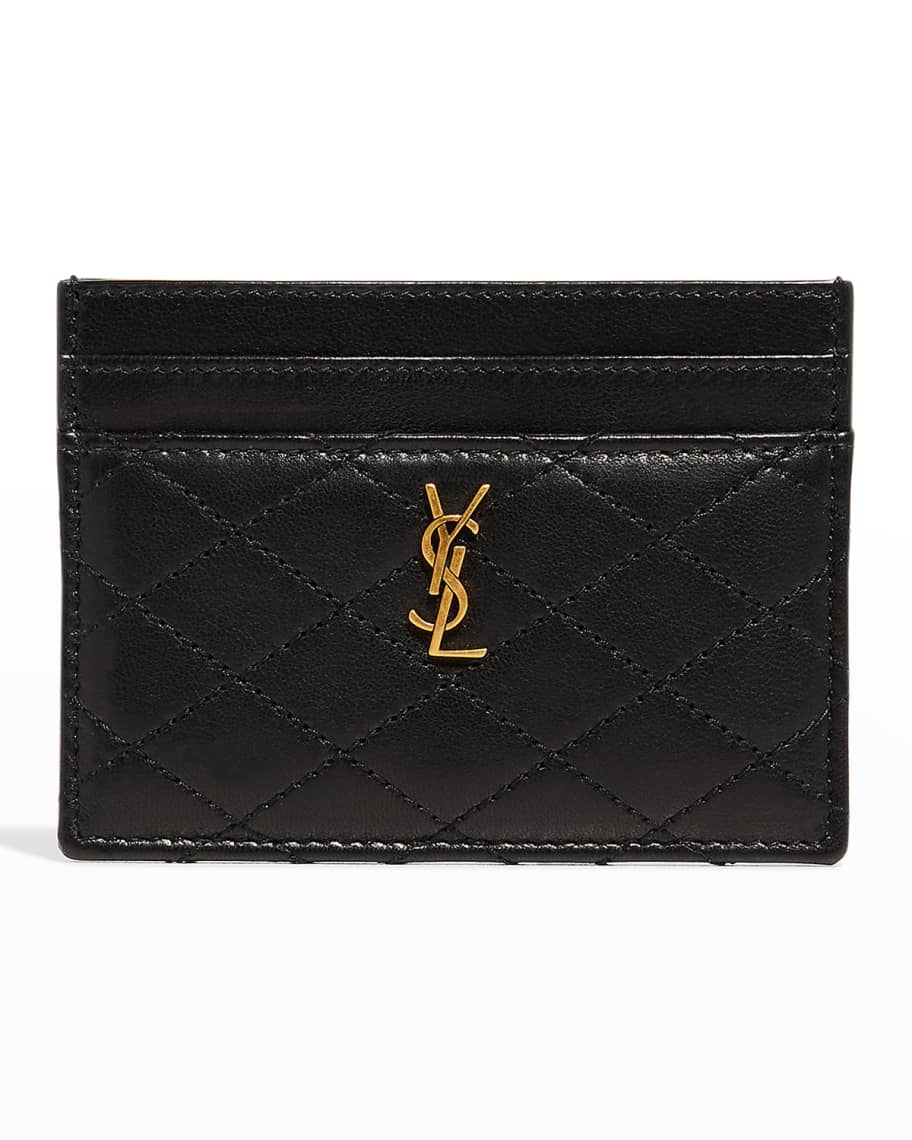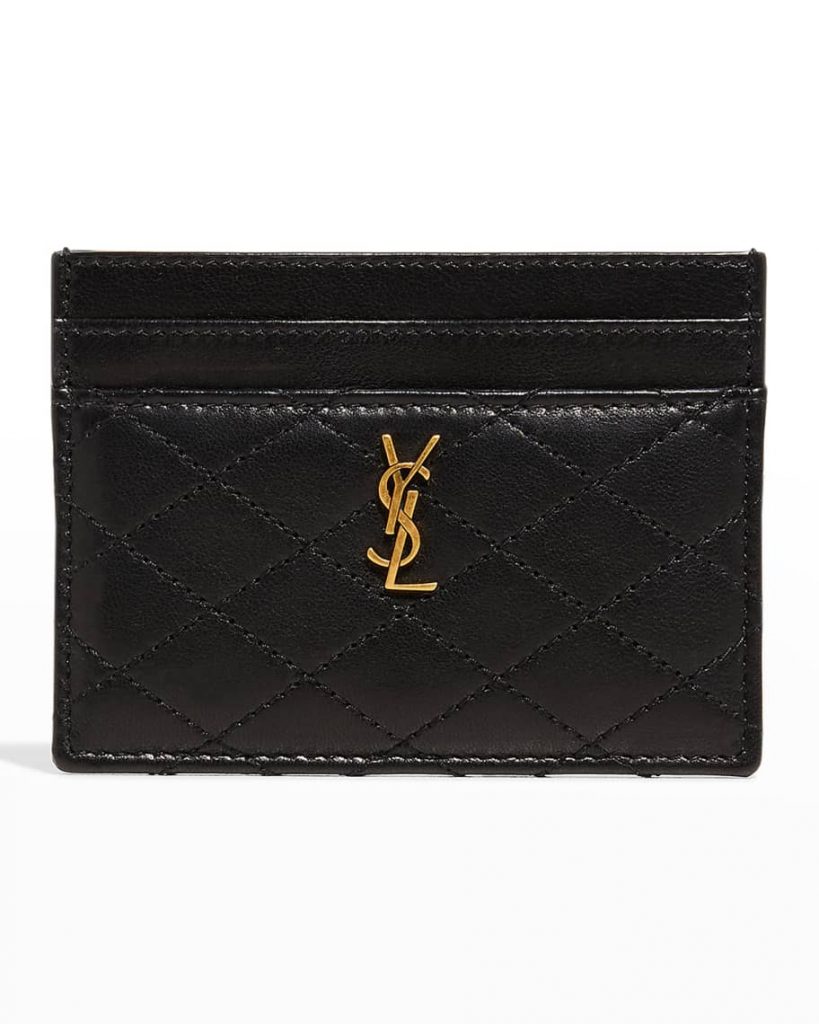 The Gaby YSL Cardholder features quilted stitching and bronze-toned metal hardware.
Available in 5 colorways
100% Lambskin leather
5 card slots
Priced under $400
Saint Laurent Flap Card Case in Matelessé Leather
If you prefer a YSL cardholder that also has space for coins, try this flap card case style.
Looks like the mini version of the Saint Laurent wallet
Zip card case with coin pocket
5 card slots
90% calfskin leather
Chrome-free and metal-free tanned leather
Available in 5 colorways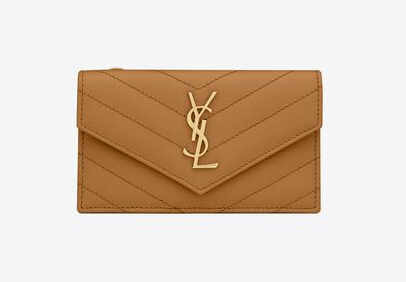 Cassandre Saint Laurent Zipped Card Case
If you love the idea of a hybrid cardcase that features a zipper as well as card slots, then try the YSL Cassandre zippered card case.
Metal-free tanned leather
5 card slots on back
9 colorways
Zippered pocket
Joan Card Case in Quilted Leather
If you need something more petite, try this YSL card case. The YSL Joan Card case features Saint Laurent's Y-quilted stitching.
5 card slots
4 colorways
100% calfskin leather
Gold-tone hardware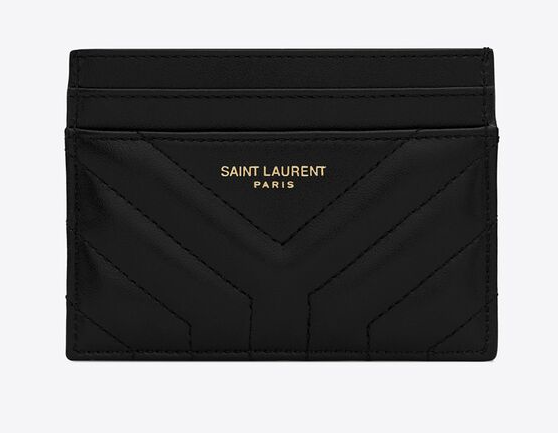 Tiny Cassandre Fragments Zipped Card Case
For something more understated, try the Tiny Cassandre YSL Cardholder.
Available in 4 colorways
5 exterior card slots
Zippered coin pocket
95% calfskin leather
Tiny Cassandre Card Case in Grained Leather