This post has been sponsored by Gerber®. All thoughts and opinions are my own.
Summer break is right around the corner! If you're traveling with toddlers like we are, this post is for you.
It's something I see come up so often on FB: Moms book a trip and slowly start to panic, wondering how the heck they're going to make it there with everyone still sane!
Spoiler alert: You can do it. You just need a few handy tricks up your sleeve. Here are some of my favorites.
Your Survival Guide to Traveling with Toddlers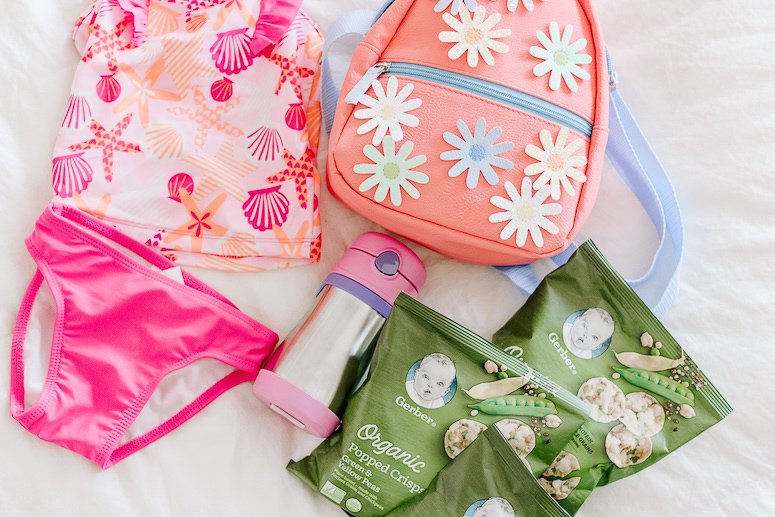 We're packing for a trip this May and another one in early June and with two kids under 4, it's essential to be prepared!
For my very first trip with our son, one mom gave me the best advice: pack a TON of snacks. Way more than you'll need.
She was right, so that's the first thing I do when packing for any trip!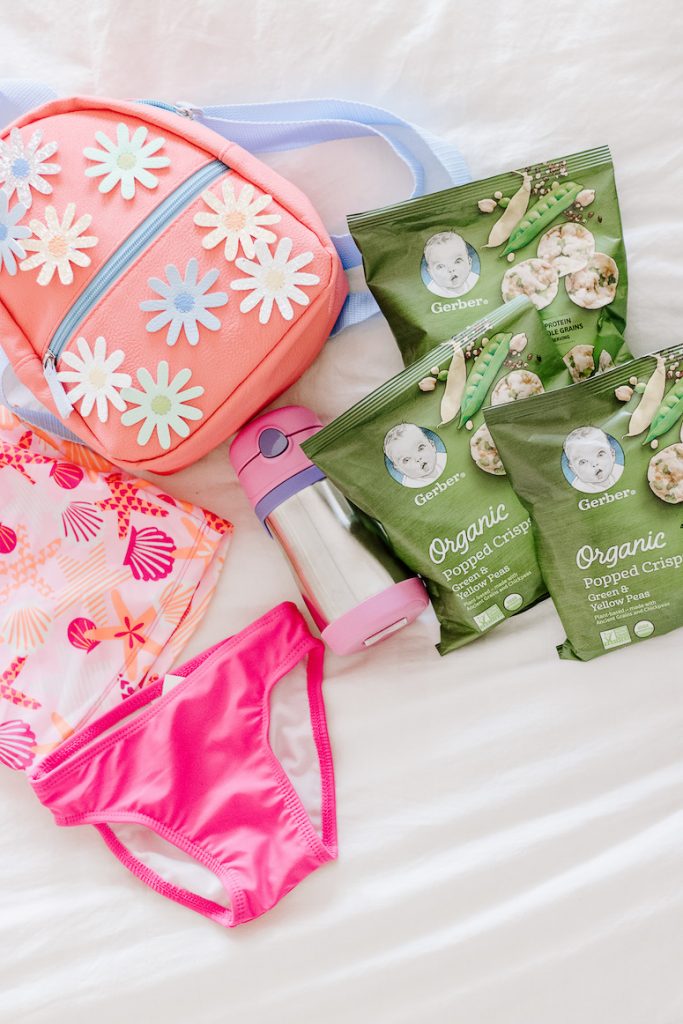 Right now, M is loving these Gerber® Organic Popped Crisps in the Green & Yellow Pea flavor. They're crunchy and even if she wants a ton, I let her because they're made with real ingredients and are good for her. It's a win-win as I feel good knowing they're organic and filled with good stuff, and they keep her occupied!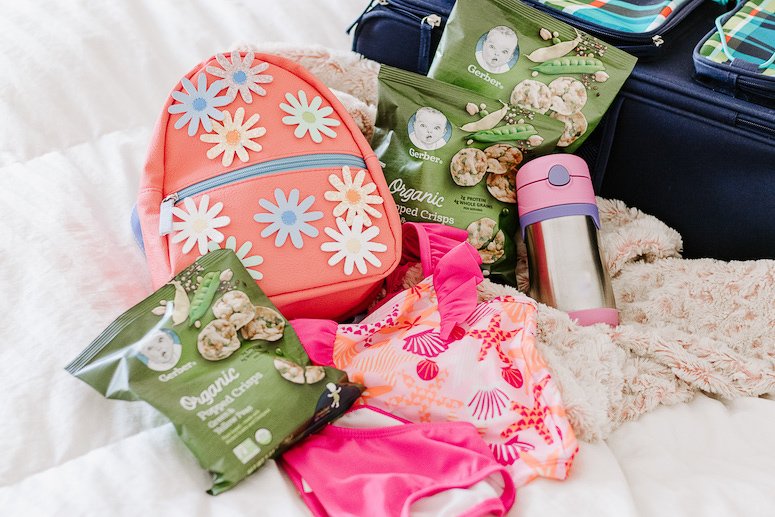 Keeping your kids busy and content is essential to surviving any family vacay. Just remember to pack plenty and have a lot of options, too!
I'll do something crunchy, like the crisps, as well as pouches, like the Gerber® Organic Coconut Water Splashers. This way, she has plenty to choose from.
We always get the Water Splashers in the Mango Peach Carrot flavor from Albertsons. It's so easy to pick up these snacks in the baby aisle. So many people don't realize that the most developmentally-appropriate foods for your toddler are actually available IN the baby aisle!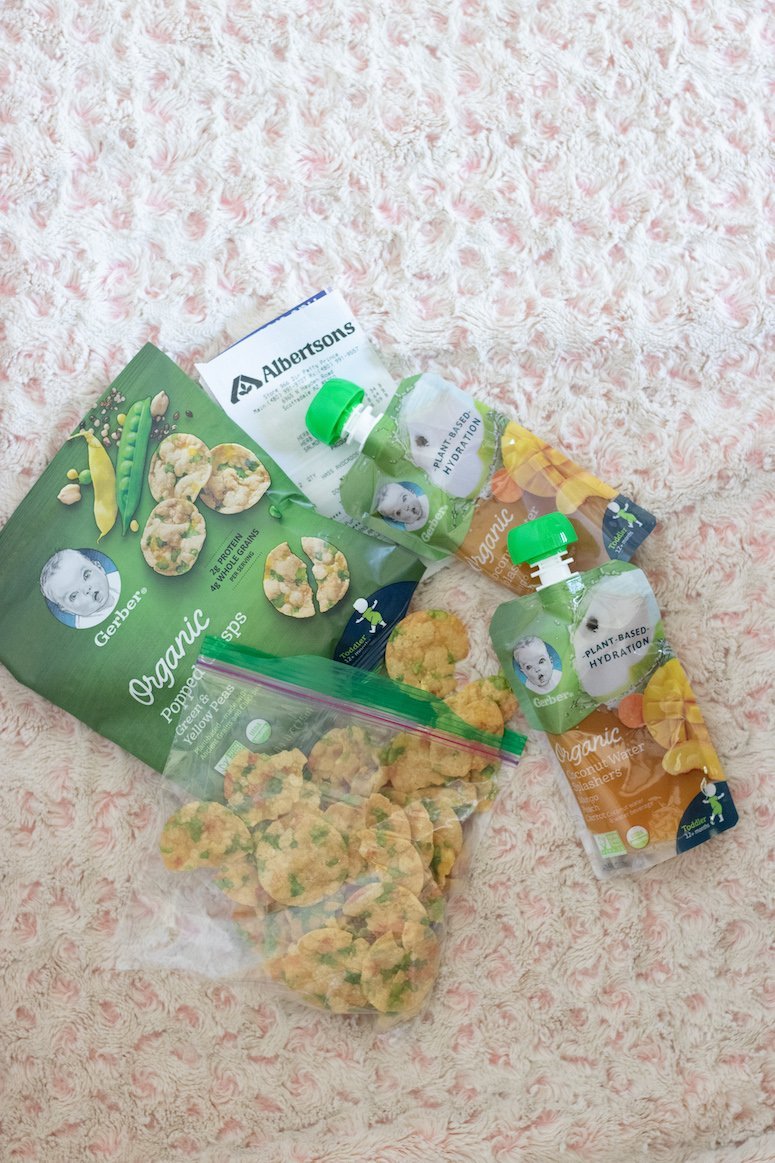 Don't forget to bring water, milk or juice. I always get a fresh bottle at the airport but if you've got a baby under 1, you can pass a bottle through security as long as it's for them. Hydration is essential when traveling, especially for the little ones!
Buy New Toys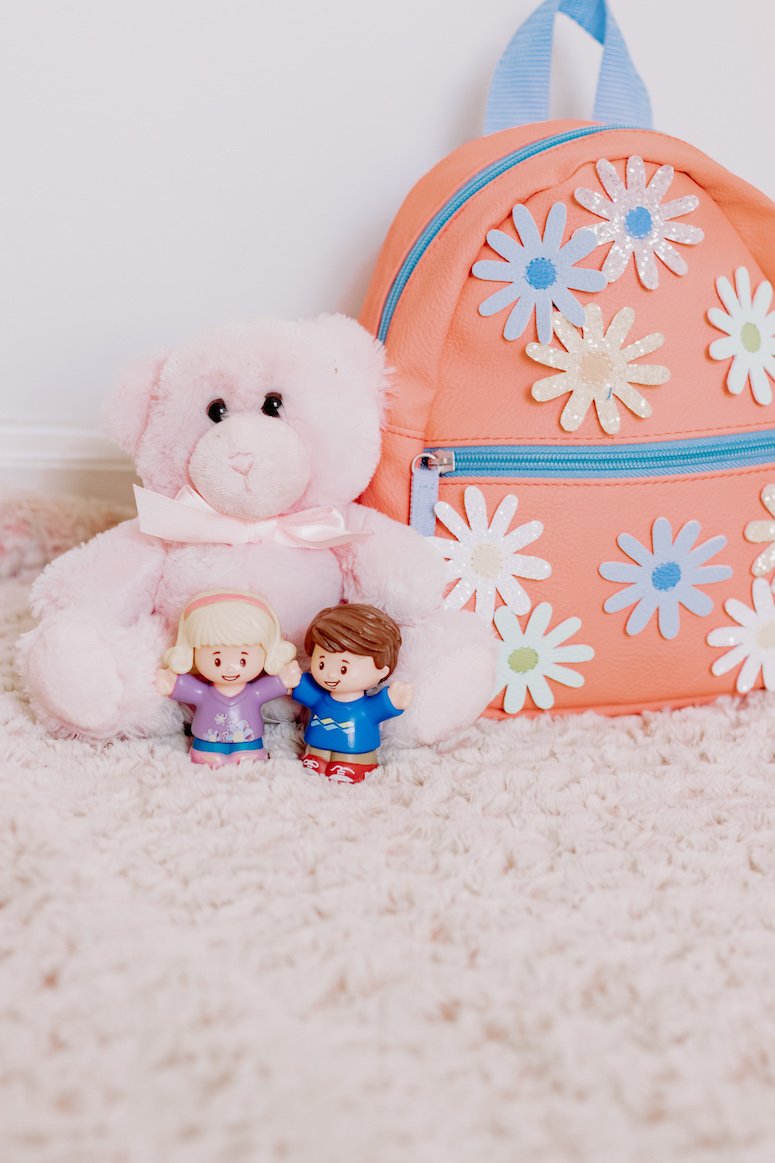 When I travel, I typically buy a few small new things for the kids to unwrap on the trip. I can easily pick these up at Albertson's while I grab snacks for M and S.
You don't need to go crazy; small items like coloring books, a lovey, or a small book can go a long way in keeping them entertained.
Wrap the Toys
It's an extra step, but wrapping the toys provides a lot of extra entertainment! And when you're traveling with toddlers, keeping them happy is key.
Wrap the toys like they're little birthday presents and let your tot struggle to unravel! They'll enjoy working for it and you'll enjoy the extra few minutes of peace.
Get Them Their Own Bag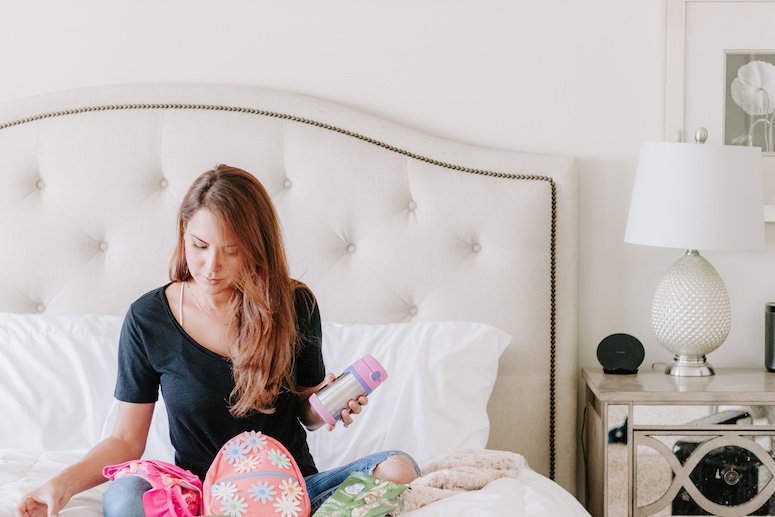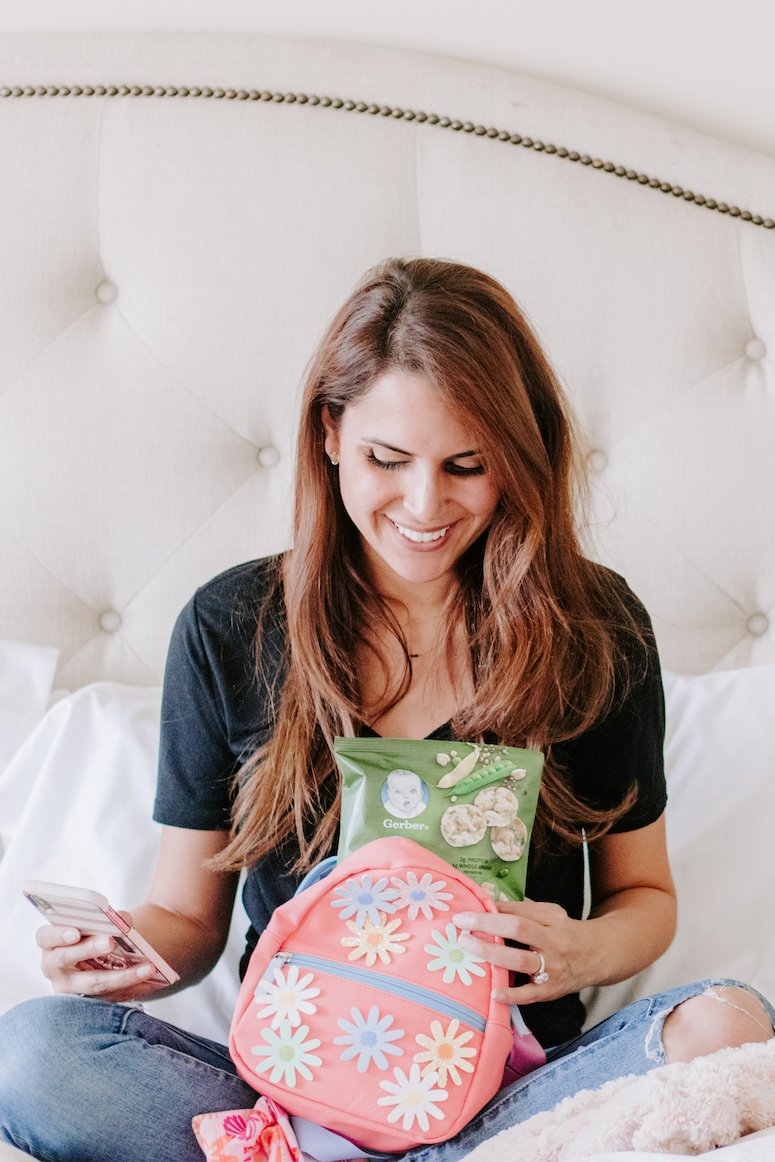 Even though M is only 20 months, she likes things that are "hers." So I have a small backpack for her that I'll fill with her snacks and small things like a little toy, stuffed animal or mini book.
She'll dig through her bag over and over to see what else is in it! And she points to it and will say "snack" because she knows what's inside.
What are some of your best tips for traveling with toddlers? Any favorite Gerber® snacks you pack? Let me know in the comments below!