The Cutest Beach Outfits Under $30!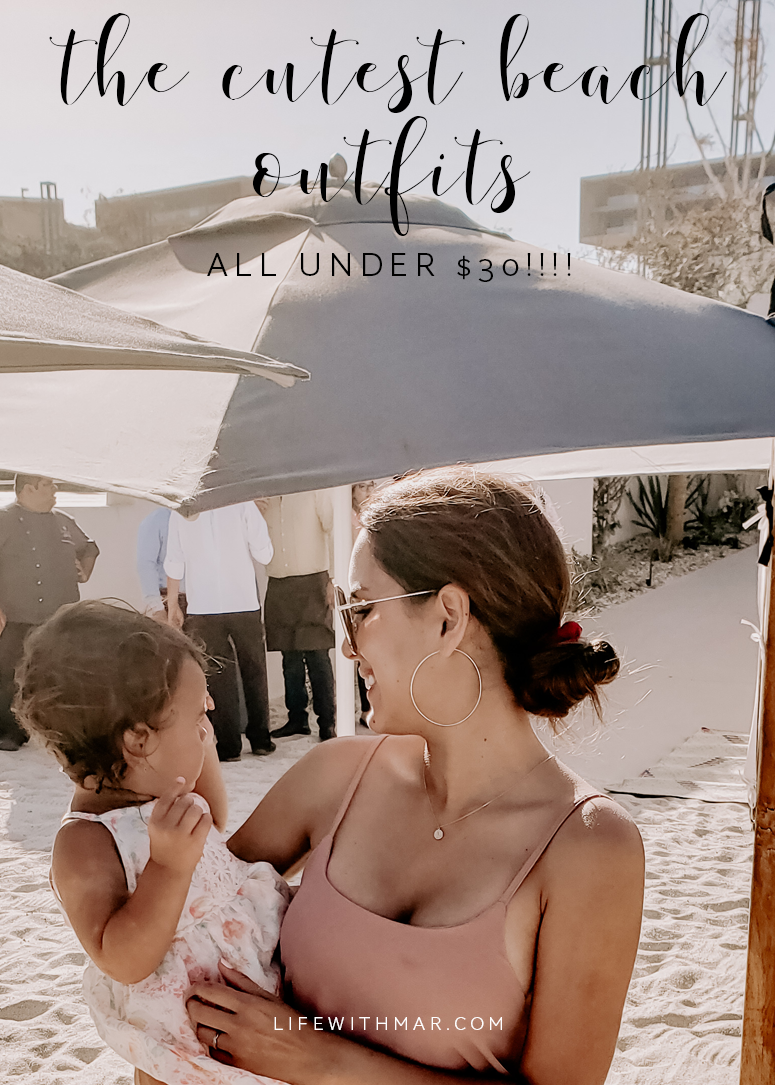 We just got back from Cabo a few weeks ago and I realized nearly everything I took with me was an Amazon find under $30!
That's right. I took pretty much a new wardrobe with me of fun, beach outfits and they were all so affordable.
Here is a peek at exactly what I packed for this beach vacation, to hopefully help you with your shopping and inspire you for your next vacay!
Beach Outfit Ideas Under $30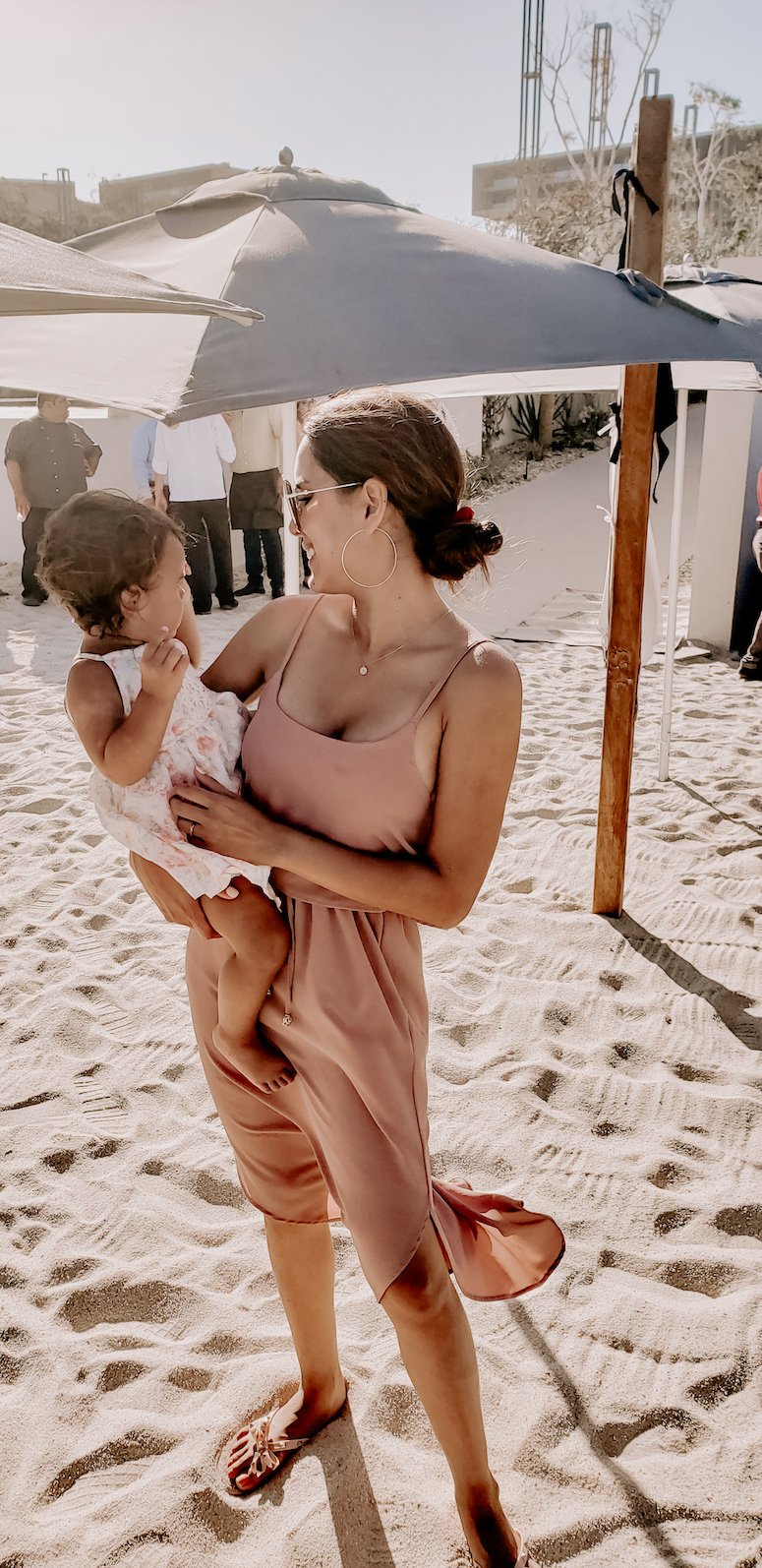 I wore this dress several times. It's just so easy, comfortable and a perfect beach outfit!
You can wear it with sandals or wedges; I chose these studded jelly sandals, which are another Amazon find. (Wearing size small in the dress).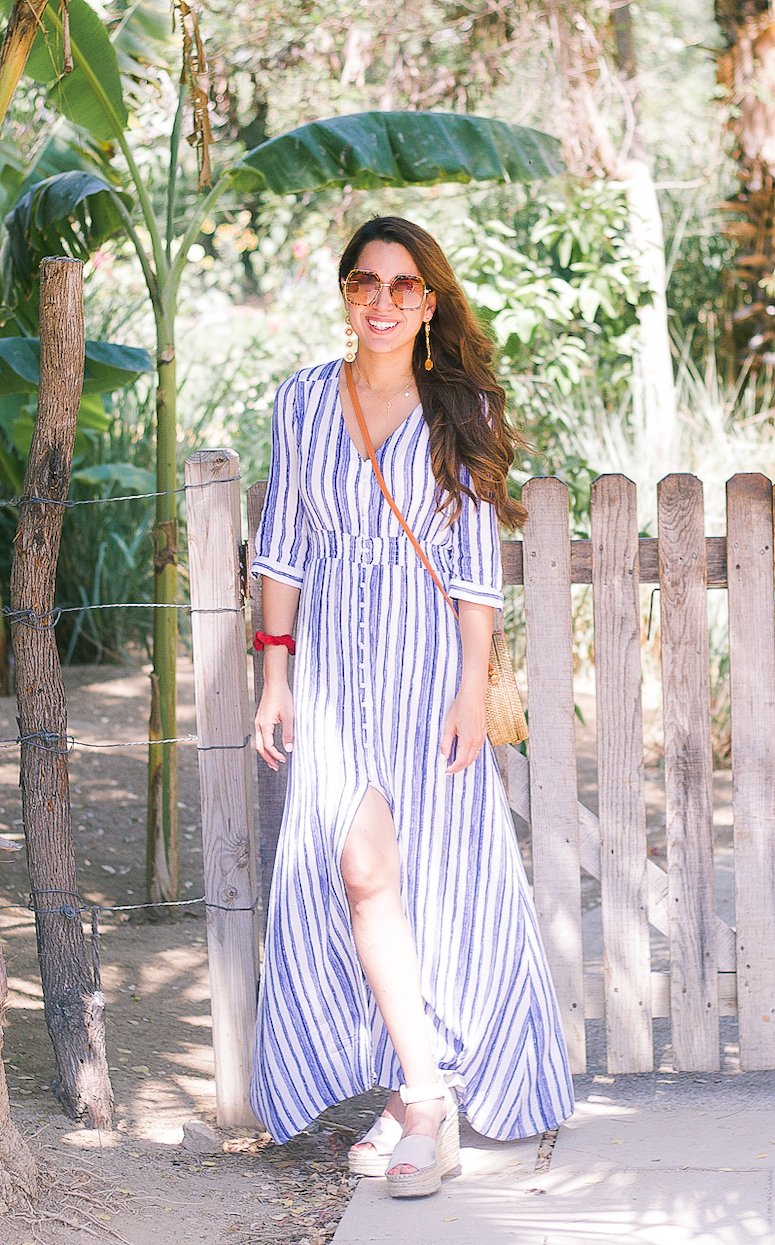 I also packed this button-down maxi dress, which I wore the day we went to Flora Farms. It is really breezy and comfortable and comes in like 23 prints. It does run long so you'll need to wear it with wedges or hem it if you're on the petite side like me.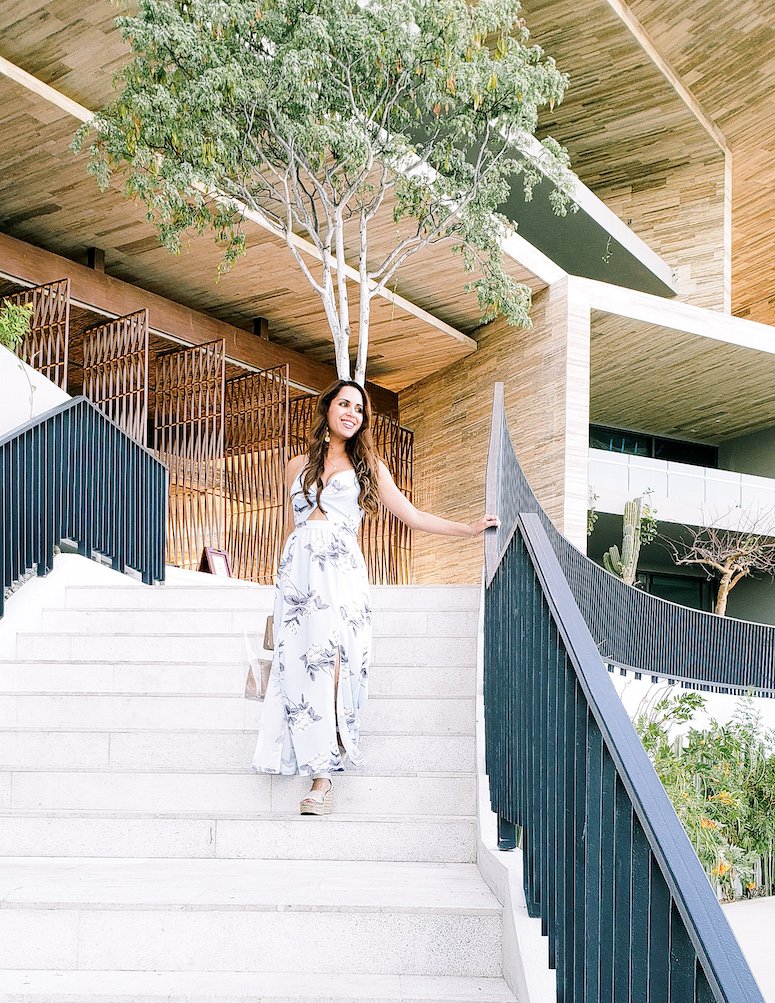 The last under-$30 beach dress I found on Amazon was this cutout maxi dress. It's short enough to wear with sandals or wedges and perfect for a beach vacay! It comes in two colors, wearing size small.
---
Don't have Amazon Prime yet? Get a FREE 30-day trial here.
---
Cheap Sunnies for the Beach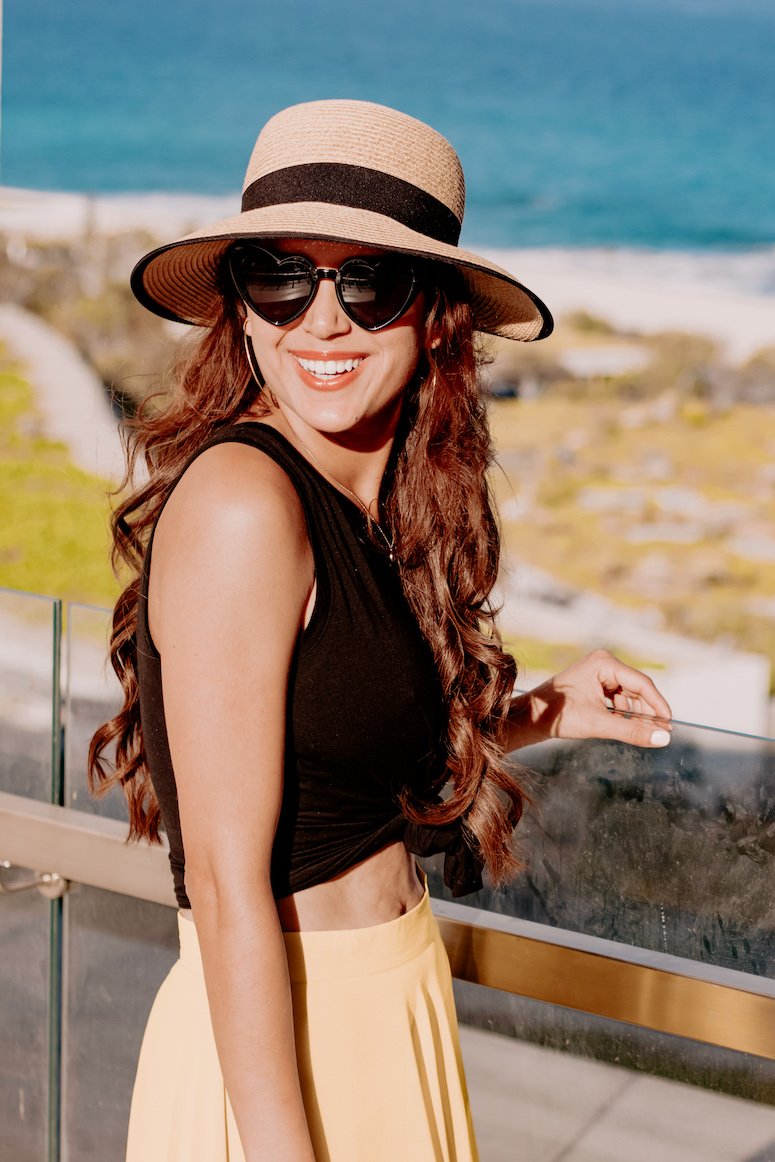 You'll need more than just beach outfit ideas for your vacation, you need some cute accessories, too! And in my book, there's no sense in taking expensive sunnies to the beach—they end up with water marks anyway.
I brought two pairs with me; this oversize pair, which comes in three frame color options and a trendy pair of heart sunglasses. Both were $10!
I only chose one hat; this bow hat from Target that's just $12. I wore it on the plane so it wouldn't get crushed and it was great for the pool and with everyday outfits.
If you're looking for a wide-brim hat, there are some awesome ones that fold and won't get crushed during your flight.
This straw visor, for example, comes in 9 colors and has nearly 3,000 reviews at almost 5 stars!
San Diego Hat Company is also a well-known hat brand for their quality materials (and cute hats).
These are ultralightweight, fold and come in a whopping 31 colors.
---
RELATED: The Best White Dresses from Amazon
---
Handbags for a Beach Vacation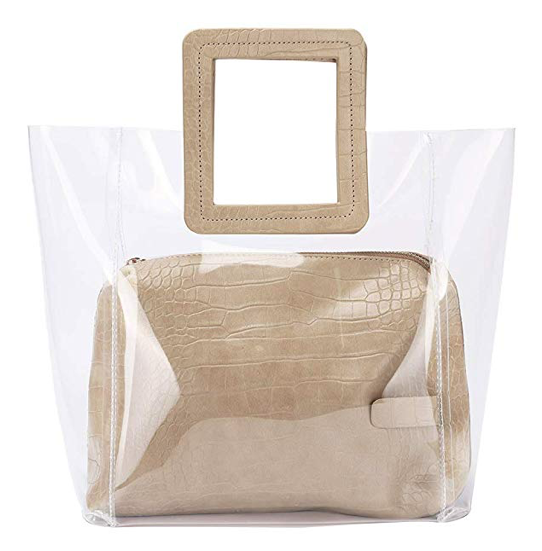 For bags, I decided to leave my designer handbags at home. Instead, I packed exactly two bags for seven days; a casual everyday cross-body bag and a dressier handbag for evenings.
I went with a round rattan bag I found at T.J. Maxx (similar here) and this tote is a designer dupe! I saw the exact same bag at Nordstrom for $200. This one comes in three colors and is waterproof, too. It's super cute and trendy, and a great price at under $30.
Of course, you'll also need a fabulous beach tote! Ideally, one that is washable (if you're taking it down to the sand) and one that has plenty of space for beach towels, extra clothes and more.
If you're looking for a designer beach bag, the Saint Laurent Rive Gauche tote is a stylish pick.
I will link to the full review when it's ready but in the meantime, you can check it out in the YouTube review below.
For an everyday beach bag, these Amazon totes are fab. That link will take you to the top-rated beach bags at 4-stars and above.
Jumpsuits for a Beach Vacay
I'm all about dresses when it comes to easy, affordable beach outfits, but a couple of jumpsuits are essential, too! The key is picking easy-breezy pieces.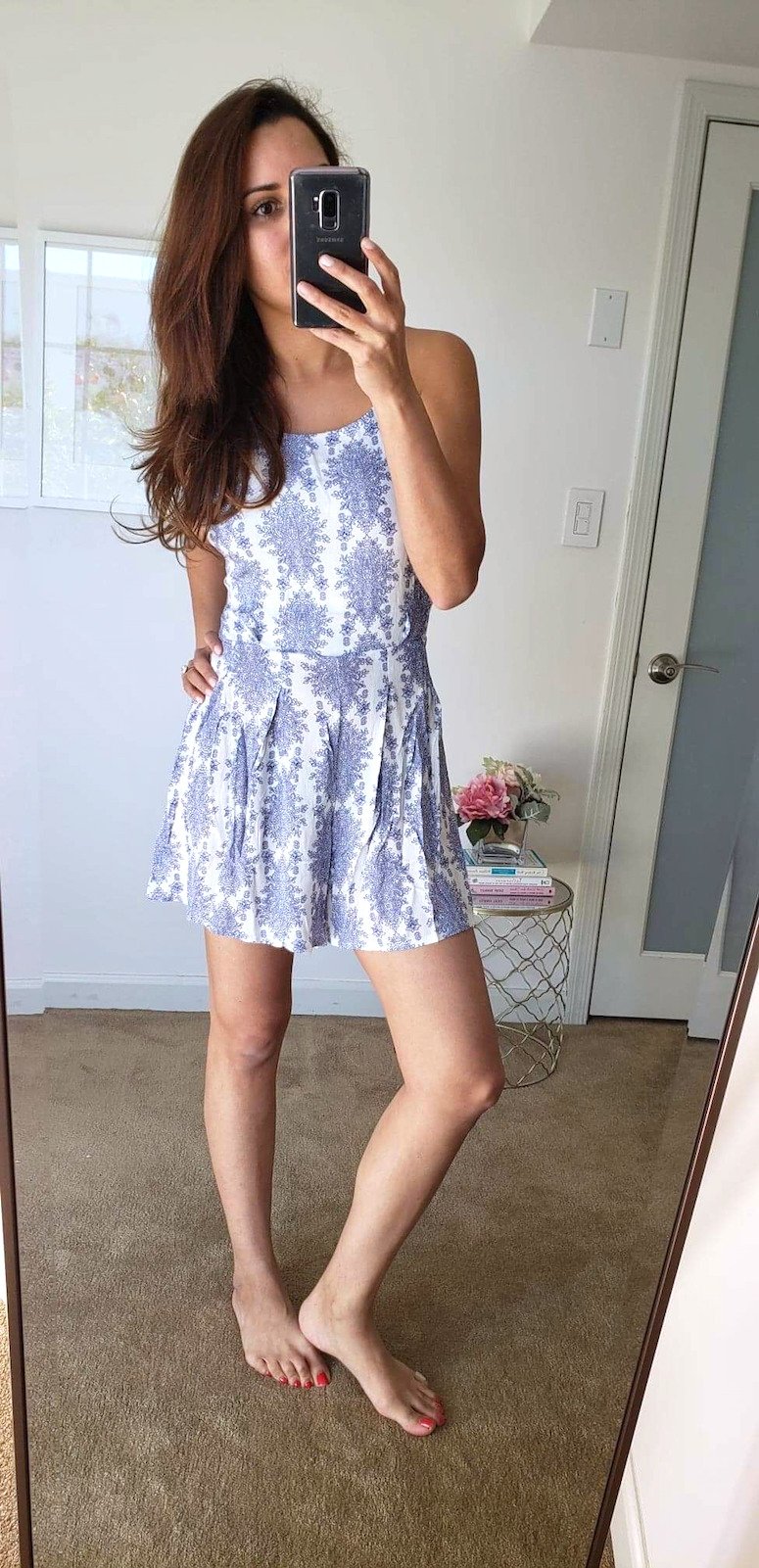 I packed this romper which is just adorable and backless—perfect for the beach or poolside!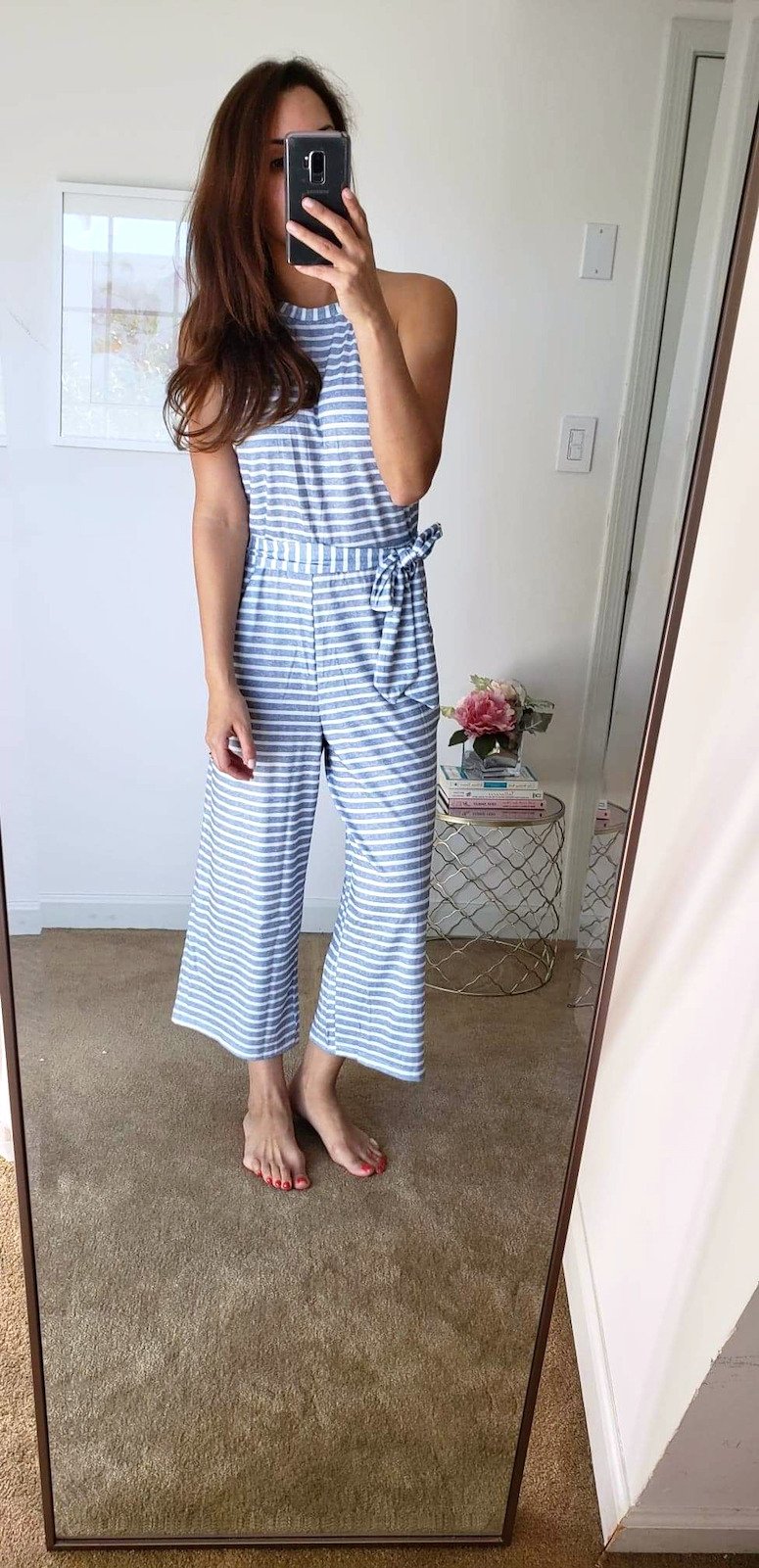 This striped wide-leg jumpsuit, which comes in 5 colors, was also in my suitcase.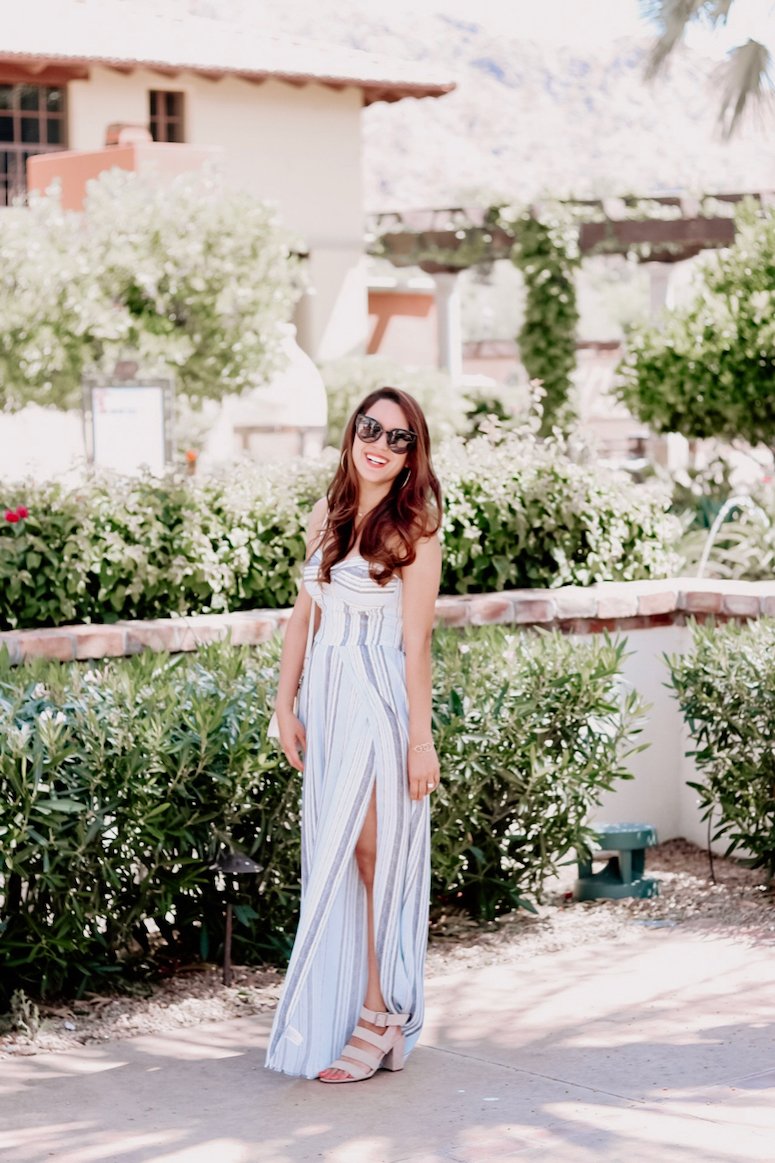 Lastly, this amazing Target jumpsuit went with me as well. It's my favorite Target find of the season and so gorgeous with its high slits!
Amazon Swimsuits That Actually Fit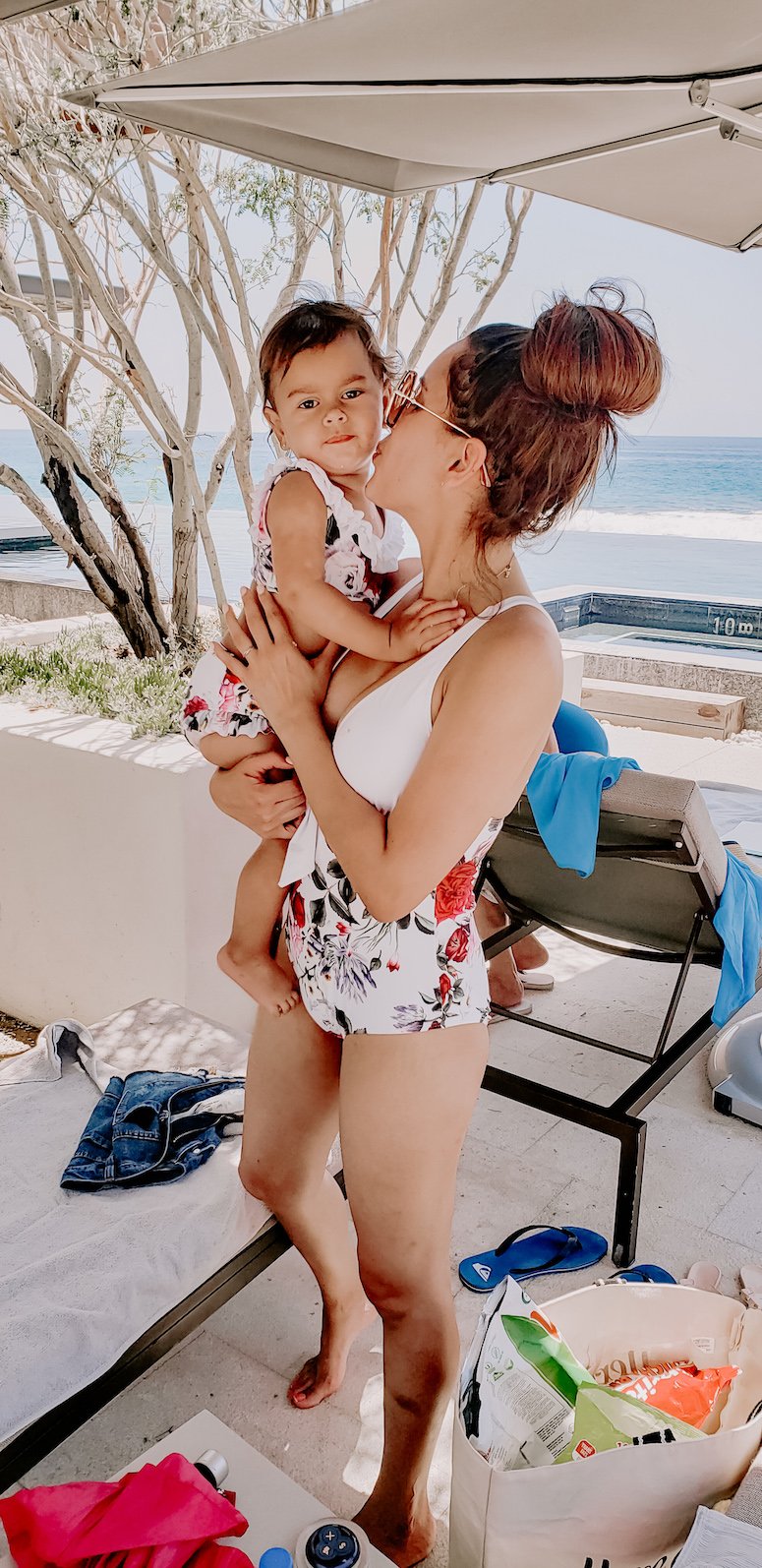 I don't love buying swimsuits online, but I really wanted to get a matching swimsuit for me and the baby and found this cute one! It also comes with matching headbands, too.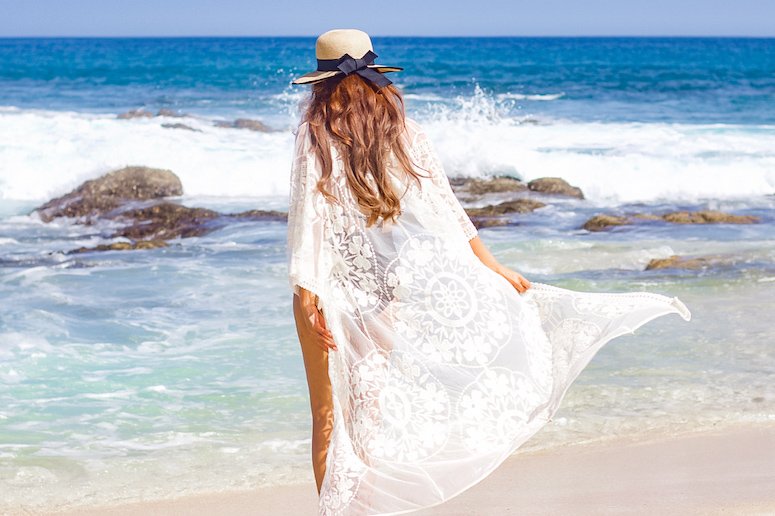 This high-waisted tassel bikini is another Amazon find I took with me; it comes in several colors and prints and is flattering.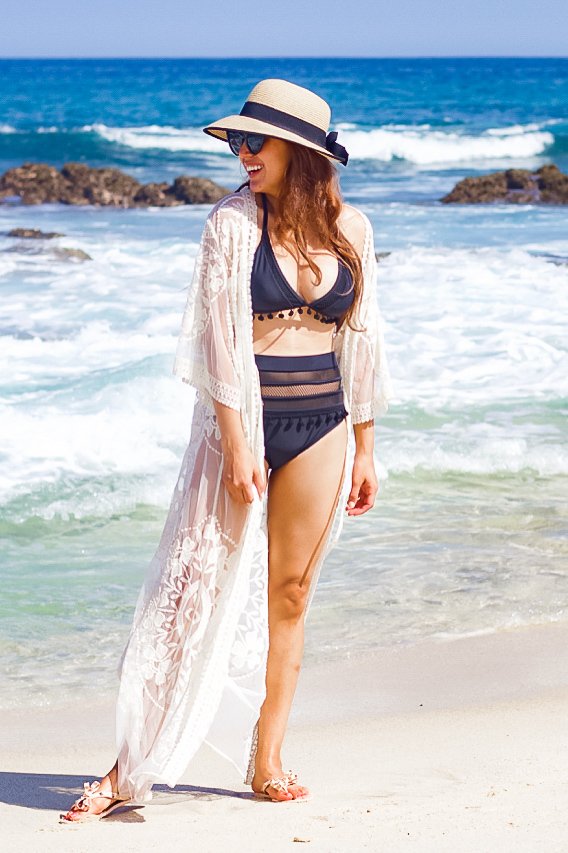 I also packed this gorgeous lace kimono that I used as a coverup! It was under $25 at T.J. Maxx and they have a nearly identical one on Amazon here.
Bonus Vacation Essential: The Best Makeup Organizer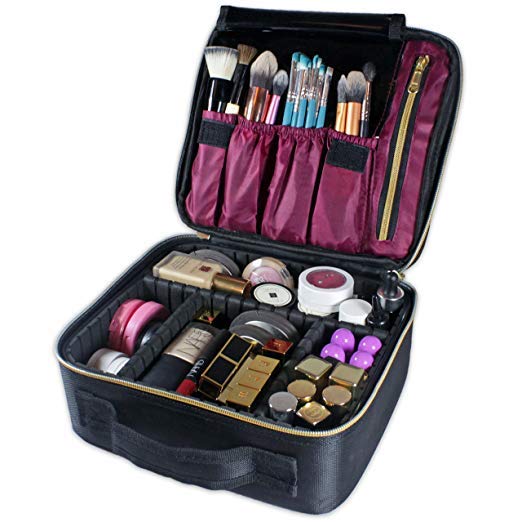 This isn't exactly a fashion item, but I've gotten so many questions about this makeup organizer that it's worth mentioning!
I bought this more than a year ago on Amazon and it's my favorite travel makeup bag. The compartments are interchangeable, the size is great and there's storage for your brushes, too. You can fit SO much in this thing!
---
I hope this list of beach outfit ideas helps you when shopping for your next beach getaway!

Like this post? Pin me, please!