I Tried City Lips Night Oil And I'm Low-Key Obsessed (Full Review)
This post was sponsored by City Beauty. All thoughts and opinions expressed here are 100% my own.
I am no stranger to lip hydration products. When you live in the dry desert like Arizona, Chapstick becomes your best friend (I do not leave the house without it).
So when I was invited to try the new City Lips Night Oil which promises not only to hydrate my lips but to plump and rejuvenate them, I was obviously in.
Read on for my honest City Lips Night Oil review + whether or not the product is worth it.
About City Beauty
If you aren't familiar with City Beauty, this luxury beauty brand began in 2022 and quickly became a cult favorite among beauty enthusiasts for its City Lips Plumping Lip Gloss.
Since then, City Beauty has expanded to include quite the array of products such as body treatments, serums, masks and more—all cruelty-free, clean beauty products.
I haven't had a chance to try them all yet, but the latest debut is the new City Lips Night Oil, which I've been using for the past few weeks and which you're probably considering as well since you stumbled upon this City Lips Night Oil Review.
My First Impressions of the City Lips Night Oil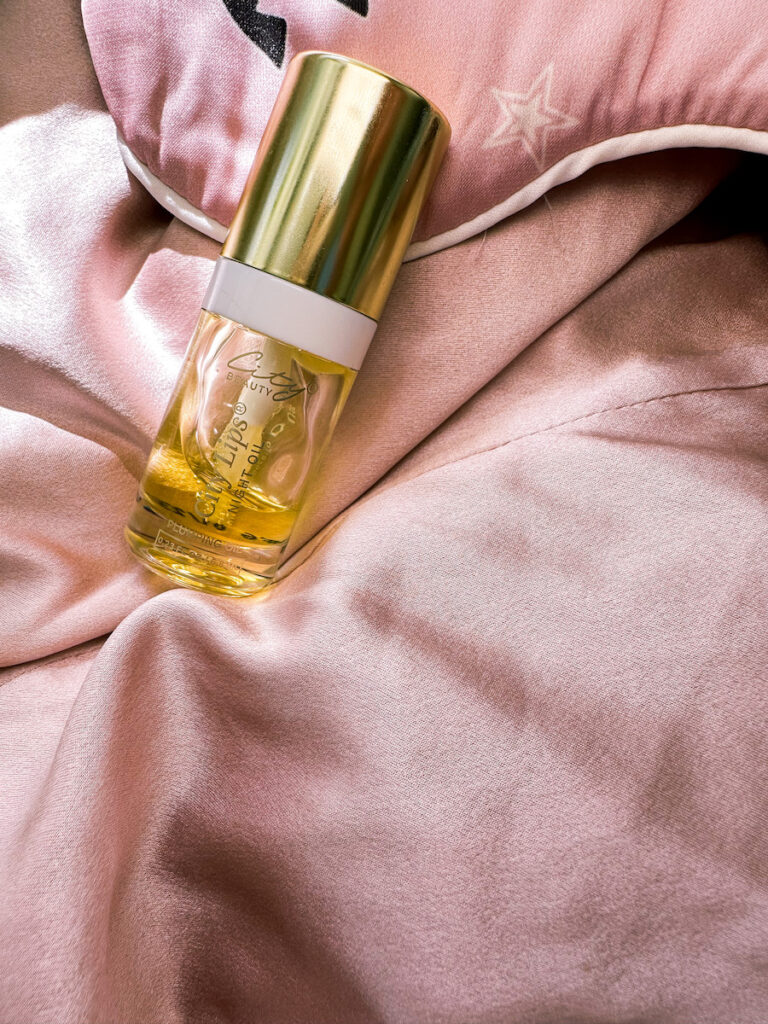 City Lips Night Oil overnight plumping oil is a small oil that comes in a little gold tube, .23 fl oz worth. My initial impression was that it was weird to put oil or lip gloss on your lips at night.
But it's not really an oil like a face oil or cleansing oil. It's not greasy, it's not sticky. In fact, I was pleasantly surprised at how light it felt and went on.
Although I was briefly worried about my silk pillowcases, there was absolutely no transfer as the lip oil worked its magic overnight.
The lip oil promises to hydrate and soften your lips as you sleep (spoiler alert: it delivered).
Its ingredients include Portulaca Pilosa extract, hyaluronic acid, and plankton and floral extract all geared to help reduce the signs of aging in the lips.
Let's be honest, as we age our lips age as well; fine lines and wrinkles become more prominent and it's normal for lips to appear thinner as well. So I'm all for a product that will help target this.
One Week Later Using City Lips Night Oil
After using City Lips Night Oil for just a week I noticed a major, yet subtle change: I was no longer waking up and reaching for my Chapstick first thing in the morning.
That is huge.
Living in Arizona, it's as dry as it gets. I don't even leave the house without my Chapstick, I always have it on me.
I've also experimented with lip exfoliators, expensive lip balms and that one cult-famous lip sleeping mask that everyone is obsessed with. They're all nice…but nothing to get too excited about.
In fact, after using all of these my lips still end up wanting, and needing more.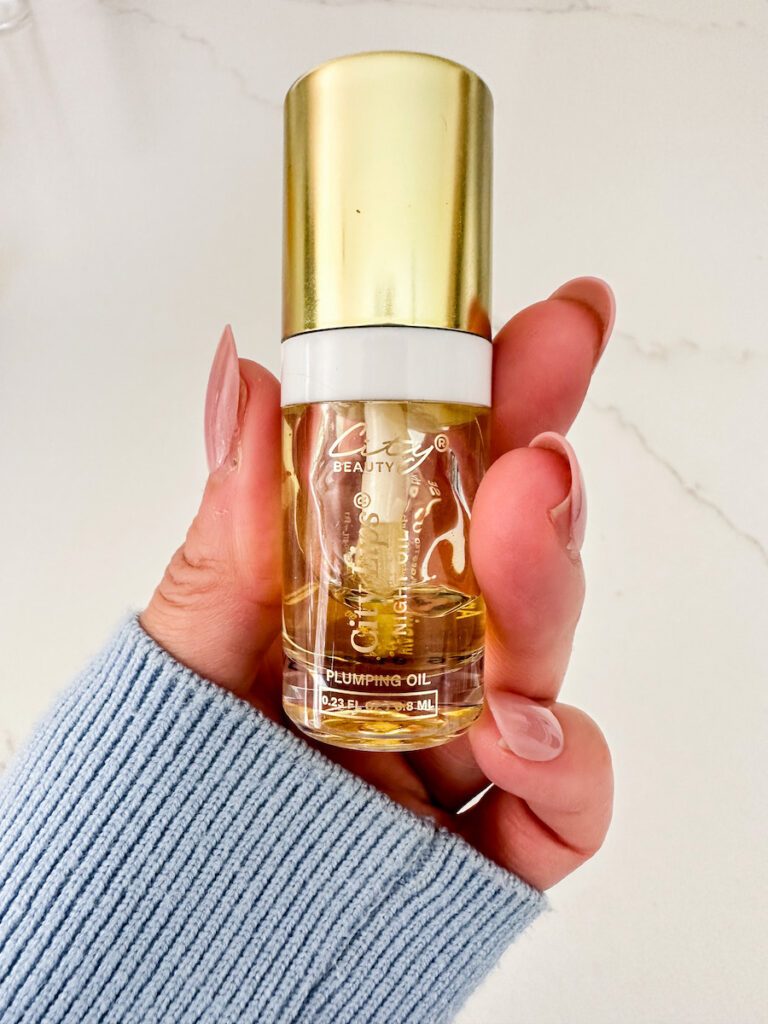 I know this is part of the design; most lip balms almost make your lips crave even more of the product. Then you're hooked and constantly buying and applying more. It becomes somewhat of a vicious cycle where dry lips + product = more dry lips.
But the biggest thing I've noticed after using City Lips Night Oil after a few weeks is that not only do I no longer need lip balm first thing in the morning, but I need it LESS throughout the day. As in, less altogether!
Honestly, I'm not even sure I should tell City Lips this because if my lips need less product, well, then I end up needing to buy less!
In other words, it does exactly what it promises to do, unlike any of the other lip moisturizing products I've tried.
City Lips Night Oil Before and After Results
Here are some real cool stats from their user group study (note: these are not my results and not my study, this was provided courtesy of City Lips):
After 12 weeks of use…
100% said the skin on their lips look and feel healthier in the morning
91% said the appearance of fine lines around their mouth are less noticeable • 100% said throughout the day, their lips feel less chapped
94% said their lips felt immediately more plump and supple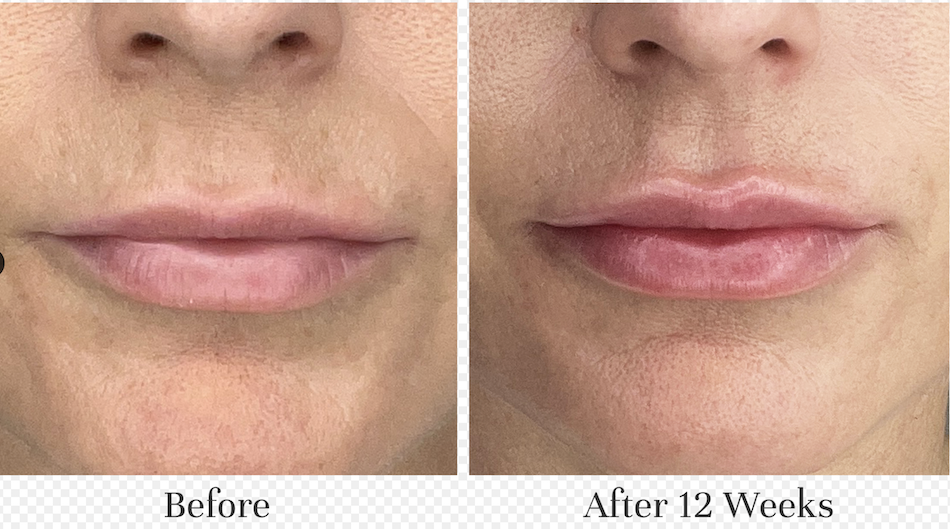 Although I haven't used City Lips for 12 weeks yet, I can't say my lips look much fuller. I'm not sure if this varies by person, or with time, but I don't see any huge plumping effects just yet.
That being said, I can see how use over time may lead to lips that are consistently more hydrated. And hydrated lips do appear fuller than dry lips.
It's not that they actually get bigger, but appearing so because they're more hydrated. And I'm ok with that.

How to Use City Lips Night Oil
The application itself goes on smooth and light with a straight wand. The formula isn't sticky, gooey or heavy at all.
Although you're only supposed to use this at night before bed, I don't see why you can't use it in the morning, too! It leaves a very pretty shine on your lips and I've been using it twice a day; right before bed and first thing in the morning.
Final Thoughts and City Beauty Discount Code
Would I recommend purchasing City Lips Night Oil? If you are someone who has dry lips, lives in a dry climate, and needs a better lip balm with long-lasting results, the answer is resounding YES!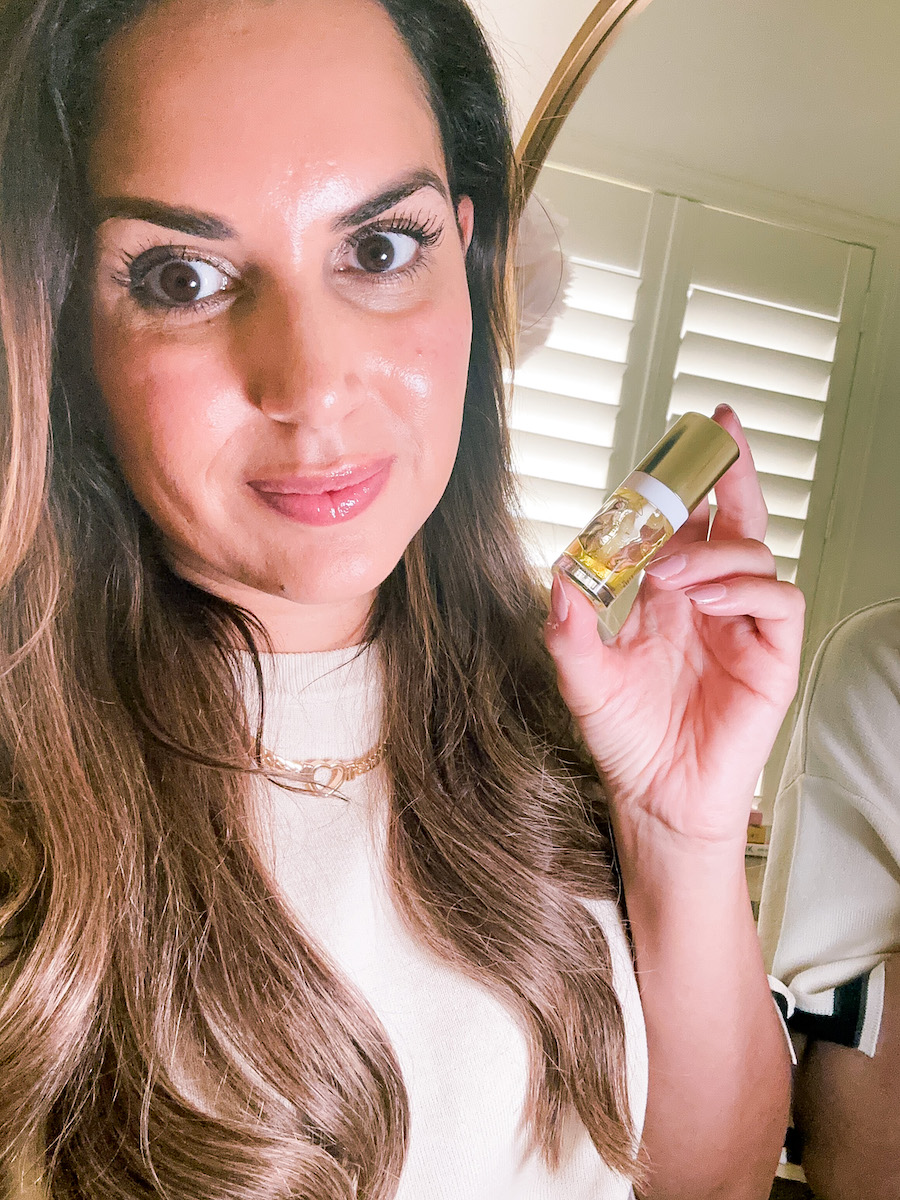 This is definitely a product I would 100% repurchase and recommend to friends.
If you are only purchasing this product for its potential lip plumping benefits, I would probably look into fillers or a daytime lip plumping gloss that gives that slight bee sting lookand feeling.
If, however, you love the idea of a lip oil and are sick and tired of buying lip products that promise to hydrate your lips (but don't actually do anything long-term) then trust me the City Lips Night Oil is for you.