Nordstrom Anniversary Sale 2018 Best Beauty Buys
Ok friends, I've been waiting DAYS to share these Nordstrom Anniversary Sale 2018 best beauty buys with you!
There's A TON of great stuff on the list, but I didn't want to share the same makeup palettes that everyone knows about.
Instead, this year's Nordstrom Anniversary Sale 2018 best beauty buys are about great beauty tools and luxury beauty buys. Here's what I'm eyeing and recommending for you.
Too Faced Sex, Gold & Chocolate
When I see pretty colors, I want to buy ALL the palettes. But if I'm going to choose just one I'm eyeing this Too Faced Sex, Gold & Chocolate Set. It comes with the Chocolate Gold eyeshadow palette, Better than Sex mascara and their eyeshadow primer. I've always been a big fan of Too Faced palettes and I'm sure this one won't disappoint! Just $49 down from $92!
Beautyblender Blend, Cleanse, Carry Set
I do not randomly shop the Nordstrom Anniversary sale, I like to use it as an opportunity to stock up on things I like, use and need, including basics! I would definitely consider the Beautyblender a beauty basic, so this little set is another must-have. The set comes with two Beautyblenders + a silicone travel case. $35.
Tata Harper Skincare Regimen
I've been greening and cleaning my skincare and makeup routine lately, and you can't do that without touching some Tata Harper products. They're clean, smell beautiful and truly a luxury. I'm treating myself to this set which comes with the Regenerating Cleanser, Resurfacing Mask, Rejuvenating Serum and Reparative Moisturizer. It's $144, regularly $202
FOREO Luna Mini 2 & Luna Mini Play
I forecast this baby in my Nordstrom Anniversary Sale preview, and it's a good one! If you've been wanting to get your hands on the FOREO Luna, this little gift set is a great buy. It's down to $119 from $178.
Last time I got a facial at The Phoenician, the facialist used this device and was raving about it. We had a good long conversation about this vs. the Clarisonic so I'm stoked to get this baby!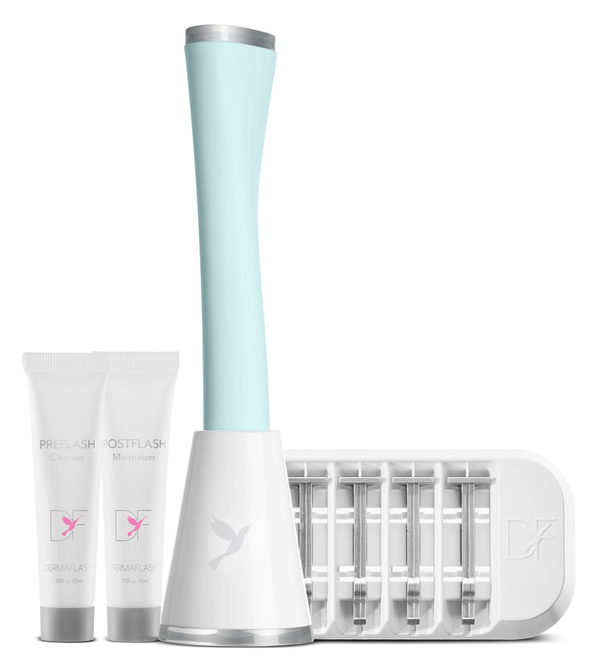 Dermaflash 2.0
Funny story: I've had the Dermaflash 2.0 sitting on my nightstand, unopened, collecting dust for a few weeks. I got it as a sample and since the words "peach fuzz removal" were on the box I didn't really know what it was. SMH.
Then, I went and saw above facialist who used the Dermaflash on me during my treatment and holy cow WHY did I leave this magical product sitting around untouched for so long?!?! This personal exfoliator smoothes out the skin in a much safer way than micro needling tools, which most facialists don't even recommend as you can seriously injure yourself and your skin.
The point is, this thing is a great idea. And it's on sale. So happy exfoliating, friends! It's down to $126 from $189 and includes the Dermaflash 2.0, the cleanser and the moisturizer to get you started. I definitely recommend getting one of these.
Amorepacific Essentials
If you're looking to splurge and for HUGE savings, this AMOREPACIFIC Time Reserve Youthful Radiance set is a great luxury pick. It comes with AMOREPACIFIC Single Extract Essence (a triple-digit essence) but by far THE best essence I have ever used. This thing transformed my skin, evening out my skin tone immediately.
It also includes Treatment Cleansing Foam; Time Response Skin Reverse Serum; Time Response Skin Renewal Sleeping Mask and Time Response Eye Reserve Eye Cream. It's individually priced at $470, down to $315. That's $155 OFF!!
Julep K-Beauty Skincare Must-Haves
I mean, the name says it all here! Not a big secret why this makes my list of the Nordstrom Anniversary Sale 2018 best beauty buys. This set is well-priced at just $35, regularly $67 and comes with  Love Your Bare Face Detoxifying Cleansing Stick, Konjac Sponge and Triple Quench Deep Hydration Sheet Mask System.
I've been dying to try some of these out, so if you've been thinking of it too this set is a great way to go! It comes with Sunday Riley's much raved about products: Good Genes Lactic Acid Treatment, C.E.O. Rapid Flash Brightening Serum and Tidal Brightening Enzyme Water Cream.
---
PHEW! That's quite the list!
What's on your list as a Nordstrom Anniversary Sale 2018 best beauty buys?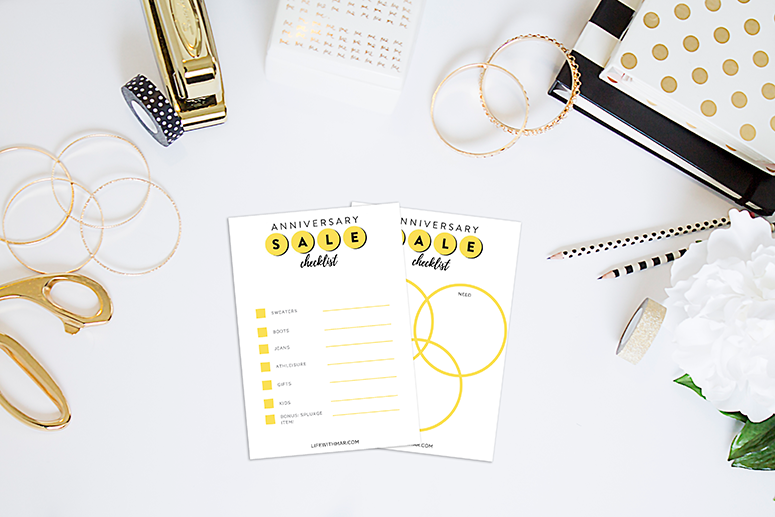 MORE NORDSTROM ANNIVERSARY SALE POSTS: