Everything You Need to Know About the 2023 Nordstrom Anniversary Sale + a FREE Printable
The 2023 Nordstrom Anniversary Sale is July 17, 2023. Early Access cardholders can shop as early as July 11, 2023 depending on cardholder status.
This is my FAVORITE sale of the year.
If you're new to shopping the #Nsale, or not sure what the big deal is, I've included EVERYTHING you need to know right here.
Best Way to Stay In-The-Know:
Sign up for the mailing list below and get a free printable shopping checklist to keep you organized! My email subscribers get FIRST dibs on try-ons, sale alerts and more.
SHOP #NSALE BEAUTY GIFTS

RELATED: 2022 Nordstrom Anniversary Sale Preview & Sneak Peek
More of a video person? Watch the YouTube video below:
The 2023 Nordstrom Anniversary sale dates are from July 11, 2023-August 6, 2023
Want to shop sooner? Early Access starts July 11 for Icons! Online shopping begins at 12:01 am ET. Beginning July 17, the Anniversary Sale opens up to EVERYONE!
For those who hold Ambassador, Icon or Influencer status, you'll be able to shop even earlier. Here's a complete breakdown:
2023 Nordstrom Anniversary Sale Shopping Dates:
July 11-16: Icon Early Access
July 12-16: Ambassador Early Access
July 13-16: Influencer Early Access
July 17-August 6: All Access Anniversary Sale
As we get closer to the sale date, I'll be sure to update this post with a link to the catalog.
EVERYONE can preview the sale beginning July 3, 2023. This is when you'll be able to start planning your Nordstrom shopping list! Grab a Free shopping list here.
Canadian Sale Dates
Canada is also hosting a Nordstrom Anniversary Sale, but will have a different timing schedule. This post will be updated when those dates are Live!
Last year, the sale dates for Canada were:
Early Access: July 25 – July 27
Public Sale: July 28 – August 8
SHOP #NSALE Early Access Picks

How Do I Get Early Access?
Early Access is for Nordstrom Cardholders beginning July 11, 2023, depending on your cardholder status.
I LOVE using my Nordstrom Card because I get "Notes" otherwise known as gift cards to use every time I shop!
Some of the other benefits that I enjoy include:
Personal triple points days to rack up points faster
Earn points on money spent at Nordstrom Rack, Trunk Club and HauteLook
Early Access to the Nsale
Insider benefits from The Nordy Club like alterations credits, and invite-only parties
I also gain Notes for Trunk Club purchases I make!
PRO TIP: I use my Personal Triple Points Day whenever I'm making a major purchase and when doing my big Anniversary Sale haul!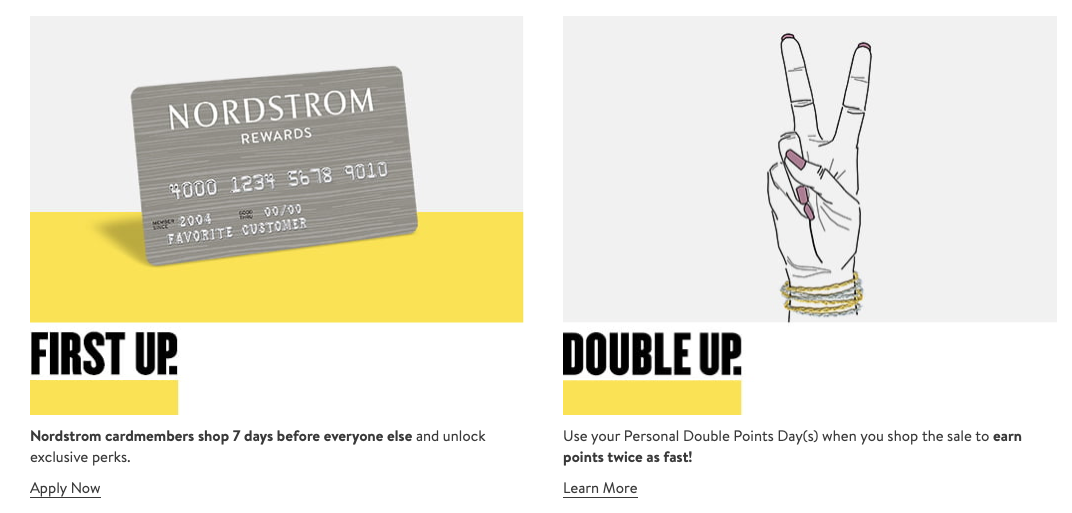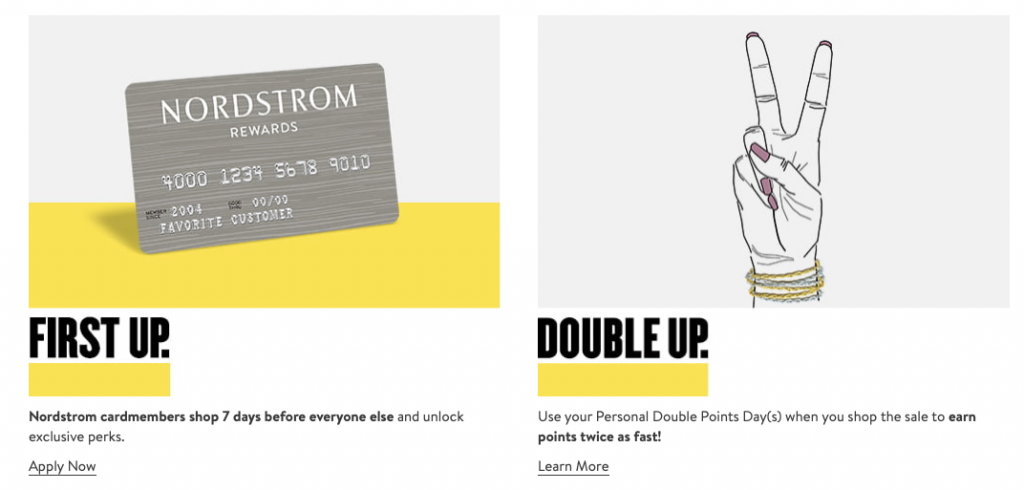 RELATED: Insider's Secrets to Shopping the Nordstrom Anniversary Sale
What is The Nordy Club?
The Nordy Club is Nordstrom's new loyalty membership and it's absolutely FREE to join! It's another way to rack up Notes you spend at Nordstrom and loaded with perks like:
First to Shop Clear the Rack sale
Access to invite-only events
Access to Beauty & Style Workshops
In-Home Stylists with Ambassador+ Status
In-Store & Online Sale Events
There are typically a ton of fun Anniversary sale events both online and in-person! These haven't been announced just yet but details are coming later in June 2023.
Last year, there was jewelry, trunk shows from Monica Vinader and Bon Levy to beauty events and even a new Restaurant Week special.
There were even a few virtual events like the Wish List event, which curated some of the best items from the sale to make shopping easier for you. Browse all of the events and RSVP here.
Nordstrom Half Yearly Sale vs. Nordstrom Anniversary Sale: Which is Better?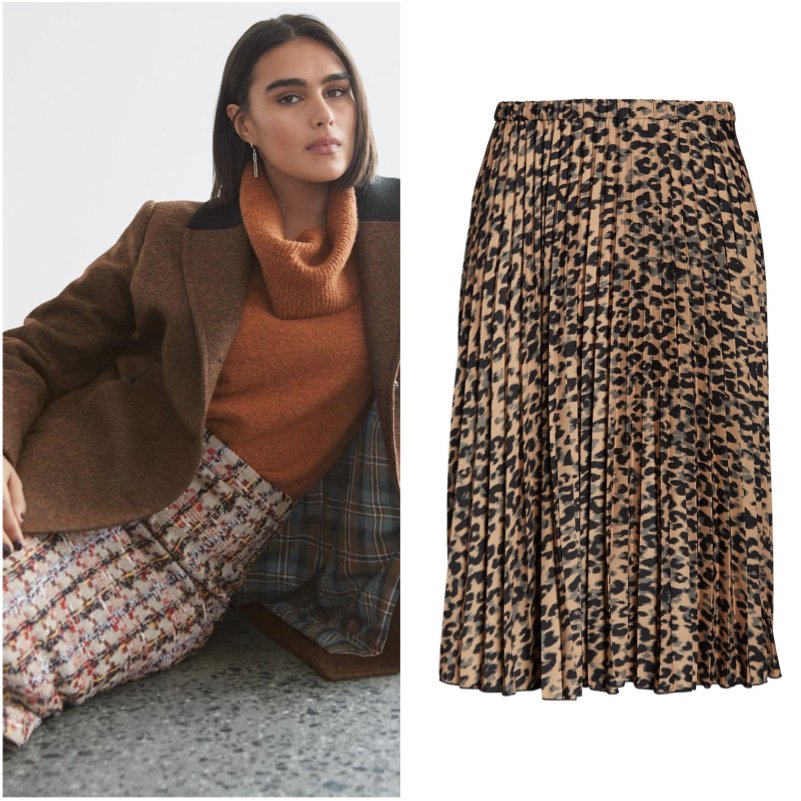 SHOP #NSALE BOOTS AND SHOES

Nordstrom has a Half-Yearly Sale right after the holidays in December/January and again in the spring/summer.
In fact, the Nordstrom half-yearly sale just wrapped up early June.
These sales are pretty traditional; items that have been in stock for a while are on discount up to 40% off.
What's unique about this sale is it operates in reverse. Items that are brand-new and just coming in stock are offered at a steep discount. This means you're getting something right at the height of the season at an awesome sale price!
Want to shop RIGHT NOW?
Nordstrom has an ongoing sale you can shop which is constantly being updated! Shop it right here.
Why You Should Shop the 2023 Nordstrom Anniversary Sale
If you live in the desert like me, shopping this sale means you're buying boots in July. But, I budget for this and stock up on items I know I will need, such as boots, leggings, jeans and sweaters.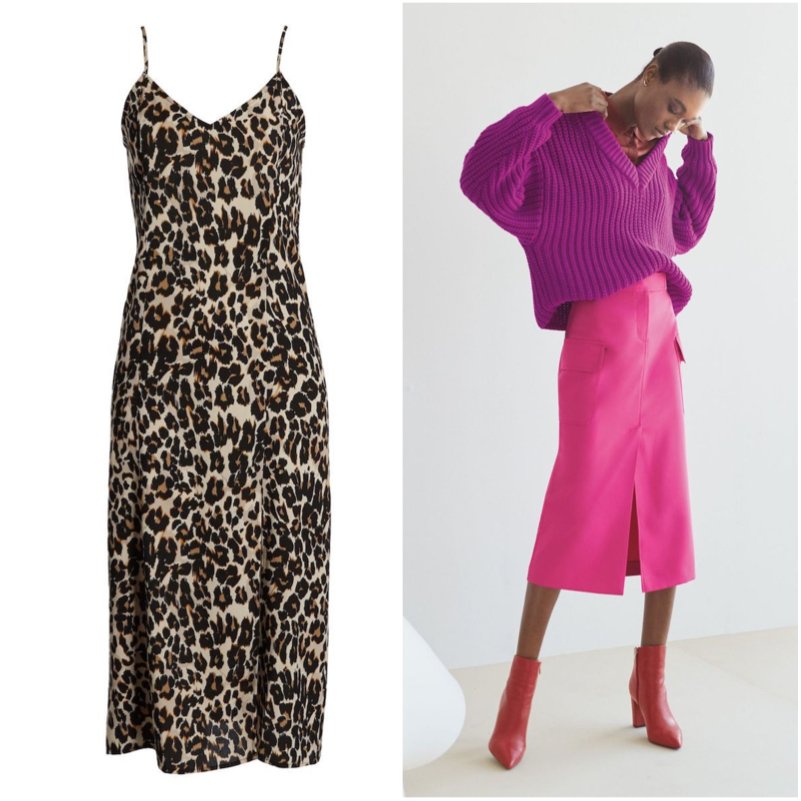 These basics are items I use often, so it's worth it to buy in advance.
My Best Tips for Shopping the Sale
I've talked to a lot of friends that find this sale overwhelming, so here are my best tips for shopping success!
Make a plan: Download my free printable shopping list and write down what items you need to add to your wardrobe.
Follow bloggers: Blogger picks makes shopping so much easier! Follow me on the liketoknow.it app, on Instagram and my email list. Do the same for your other favorite bloggers.
Get Early Access: If you want the absolute best, make sure you have Early Access!
Pick a Splurge Piece: If it's in your budget, consider splurging on a luxury item at a huge discount!
Download the Nordstrom app: Now you can get alerts when your favorite items are back in stock!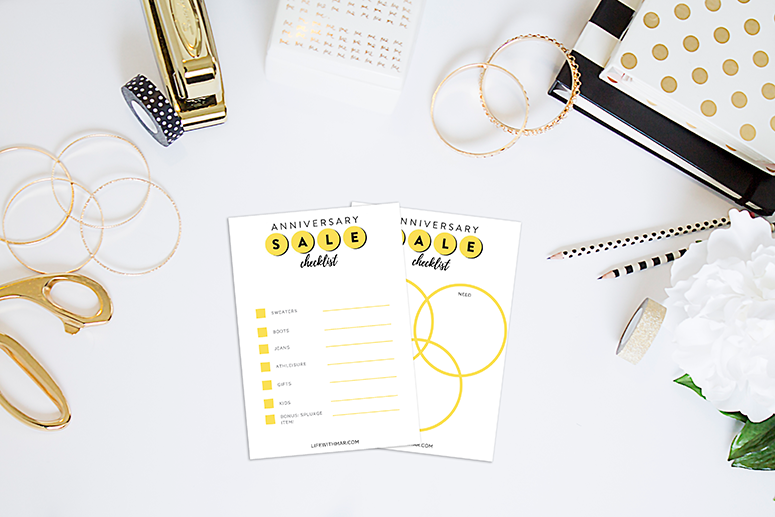 Does the Nordstrom Anniversary Sale Re-Stock?
This is a great question! If you want your best picks at the best items from the sale, then I highly recommend shopping Early Access. There are some items that are exclusively available to Early Access shoppers.
Last year, many items sold out incredibly fast and didn't even make it to the regular sale.
Also, some items are "back" in stock from people who shop Early Access and then do returns. But this isn't something I would hold your breath for, either! If you want something guaranteed, the absolute best way is to shop Early Access.
Is it Better to Shop Online or IRL?
I do both an online haul and an in-person one. Here's why: many items are only available online, it's easy to do a quick "add to cart" and then swing by for Curbside pickup.
But, as you know, things always look different in real life! So I will also go down to my local Nordstrom to check out the items up close. This also is when I may make any returns from items I ordered online that weren't a good fit.
Because of the virus, I will probably just do an online order this year and select Curbside pickup, if possible, and have the rest shipped.
TIP: If you're worried about going to the store because of the virus, many stores are now doing curbside returns! You won't even have to get out of the car and returns are totally seamless.
A Preview of What to Buy At This Year's Sale!
O.K. Guys, here's a peek at what's coming up and some of the pieces I am eyeing!
Boots, boots, boots!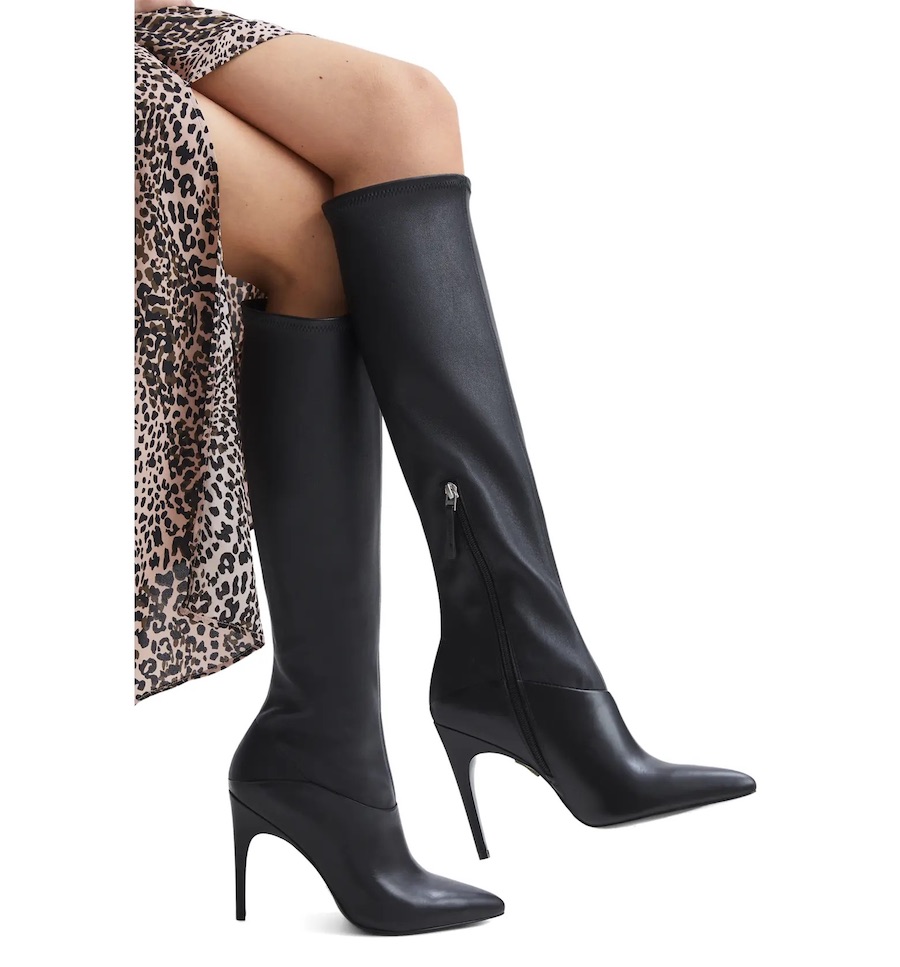 I always like to get boots during this sale. There are almost always a pair of Tory Burch riding boots on sale; Stuart Weitzman over-the-knee boots and some Marc Fisher boots, too.
This year, expect to see some cowboy boots, combat boots, knee-high boots and over-the-knee boots, too.
Here are my top picks for best boots at the 2023 Nordstrom Anniversary Sale
Dresses
If you need a new fall dress, shop the Nordstrom Anniversary Sale dresses!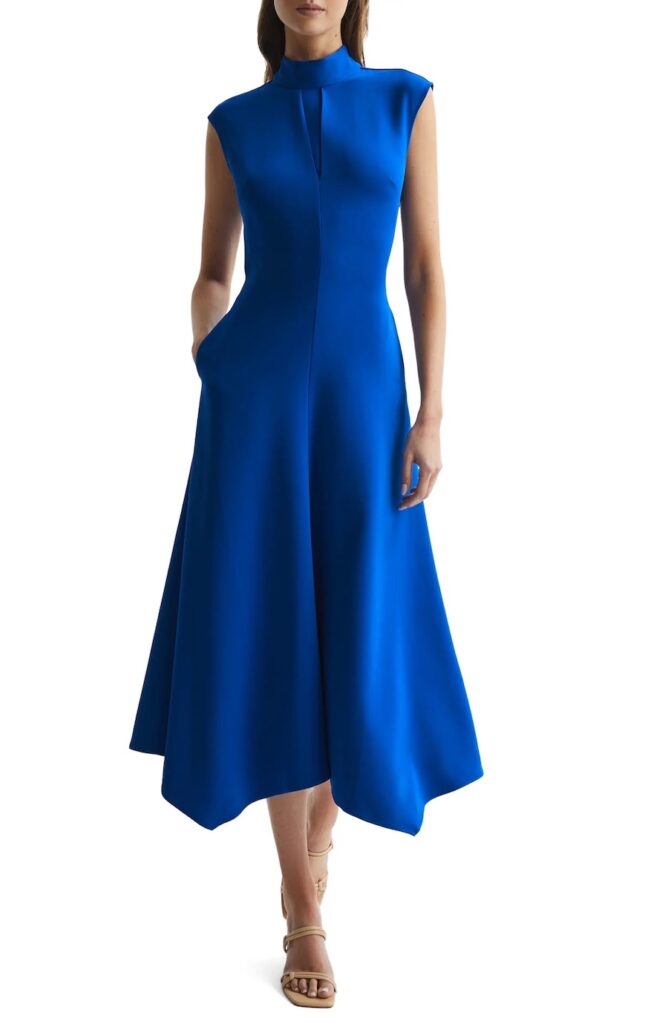 This year, there are a few fashion staples I am eyeing as well as some fun fashion-forward pieces, too.
Shop my top picks for 2023 Nordstrom Anniversary Sale Dresses
Leggings & Athleisure
I always get leggings I love the Zella leggings and they are typically marked down to around $35!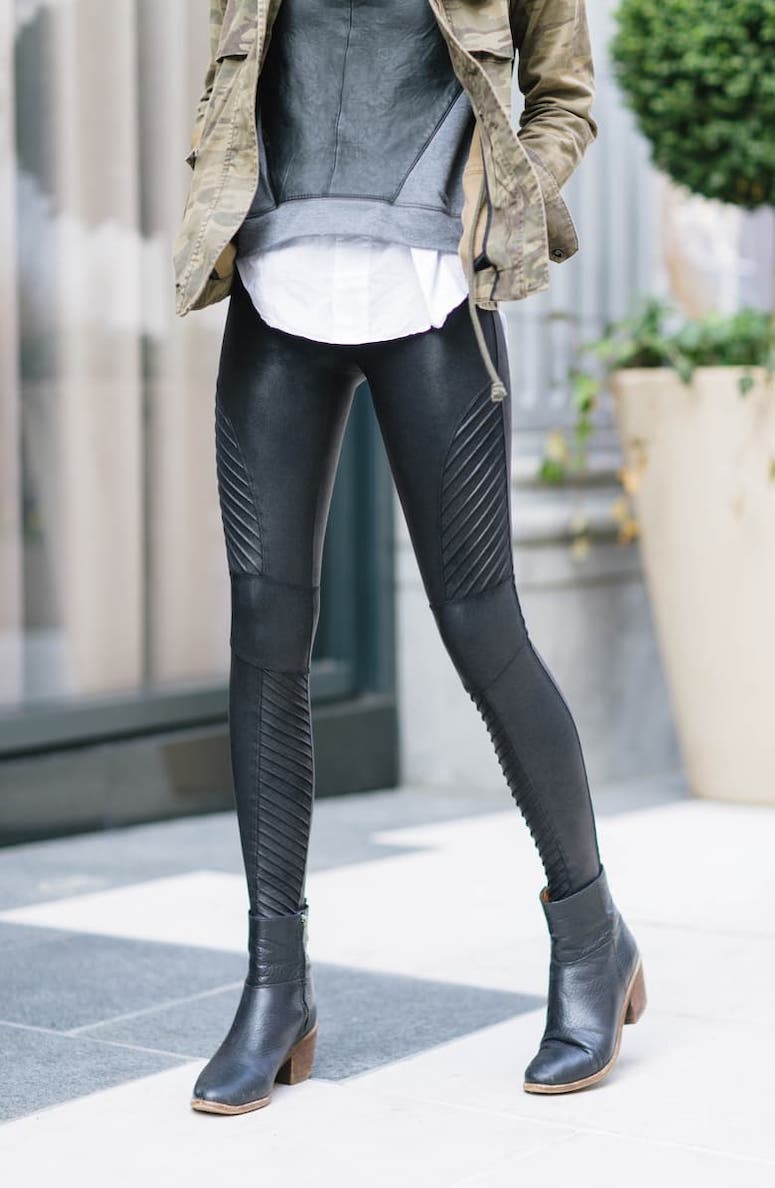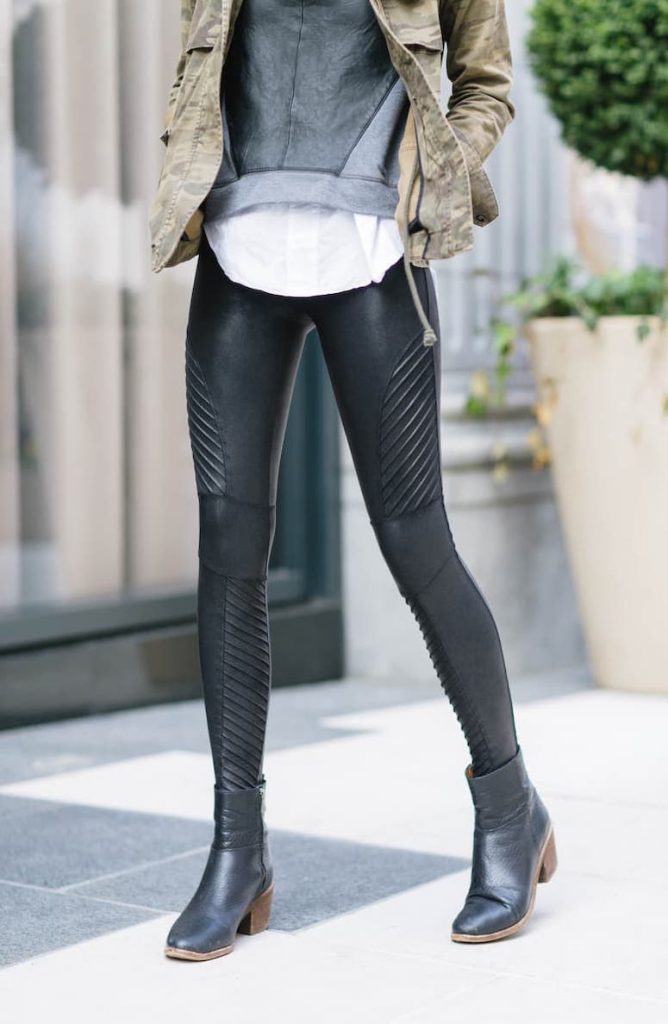 You should also expect to see Alo leggings on sale as well as the famous Spanx faux leather leggings.
If you've been considering a pair of Spanx leggings, definitely grab them during this sale! I have the faux leather ones as well as the faux leather moto ones.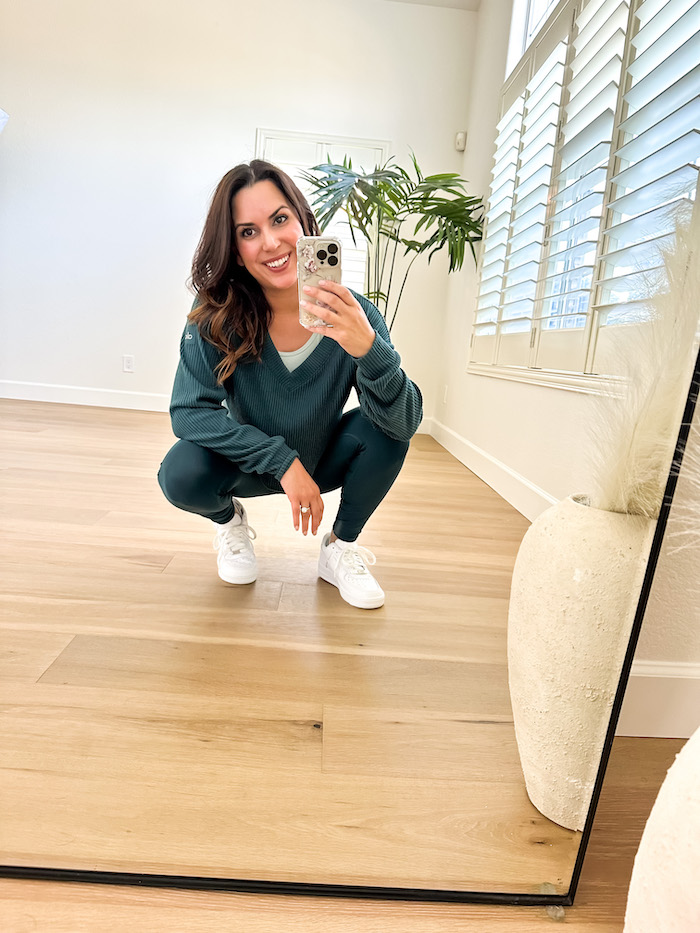 I picked up a pair of high-waisted Alo Yoga air lift leggings + matching sweater during last year's anniversary sale. They are buttery soft and I try to grab a pair each year!
This year, there are several cute picks from Alo, Nike, Sweaty Betty and more
Shop My Top Picks for Athleisure
Outerwear
Need a new little leather jacket or a comfy cardigan? Now is the time!
I almost always buy a new cardigan since I wear them almost daily, even in the summer.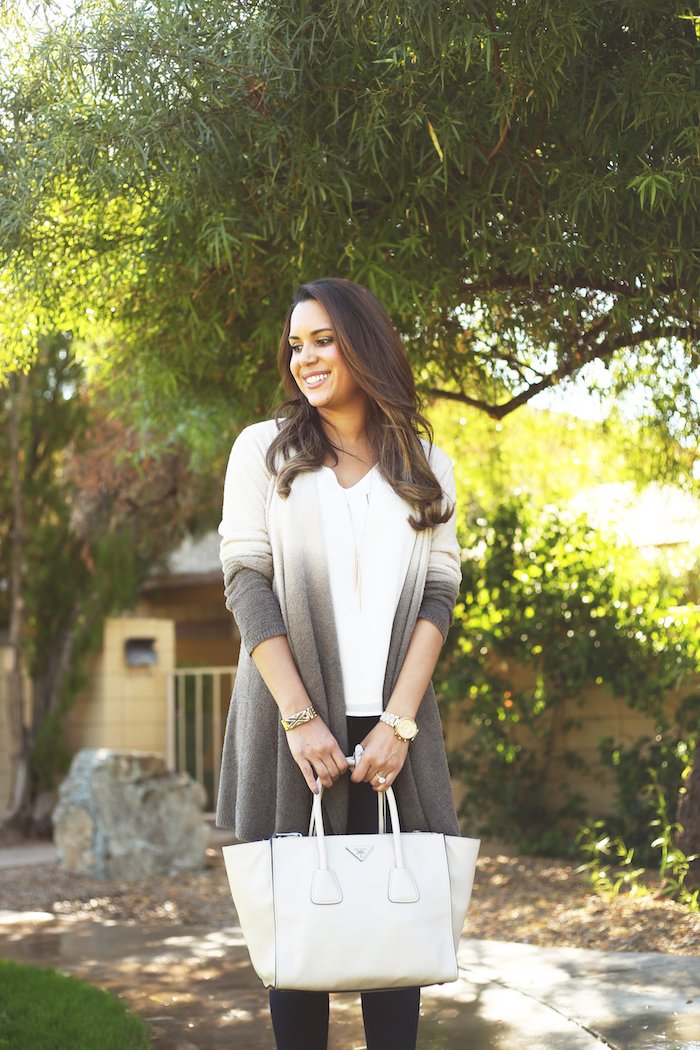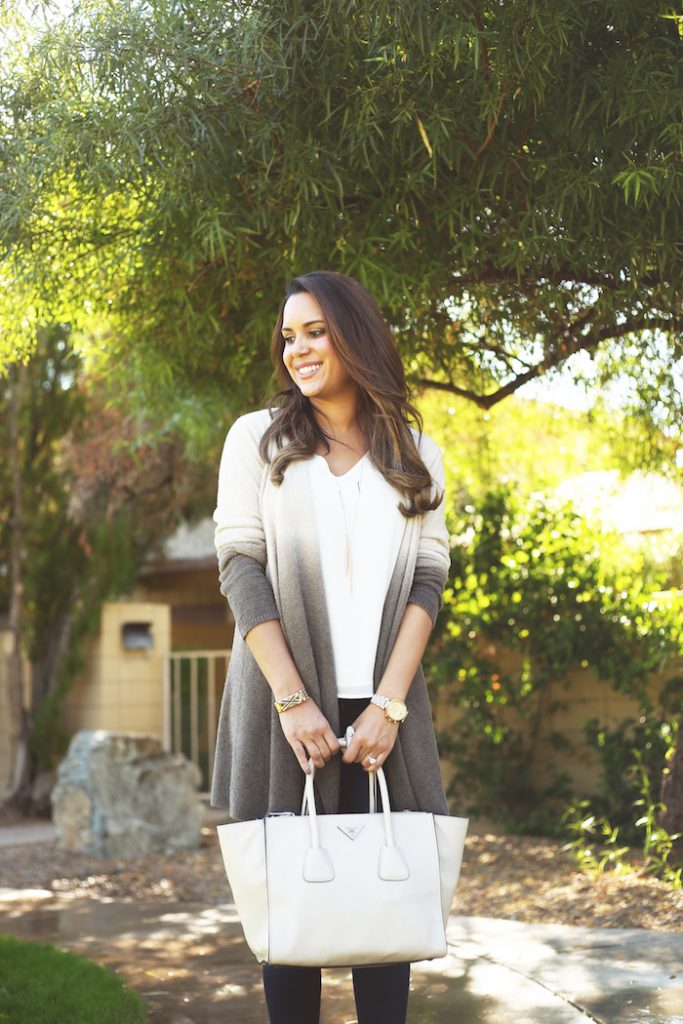 This is also a great time to snag a beautiful Barefoot Dreams cardigan. They always get discounted during the Nordstrom Anniversary sale and make a luxe gift for yourself or a loved one.
I have both the Barefoot Dreams circle cardigan and the CozyChic Lite Island cardigan (pictured). There should also be some blankets, too!
Beauty
There are always a few exclusive-to-Nordstrom beauty buys that are great to get during the sale. This is also a good time to buy holiday gifts!
I know it seems far in advance but if there's a luxury beauty set you've been eyeing, it's a nice time to buy.
Some previous sale items have included the Dyson hair dryer, Dermaflash (which I feature EVERY year because I love it so much) and the Beauty Bioscience Glopro Microneedling tool.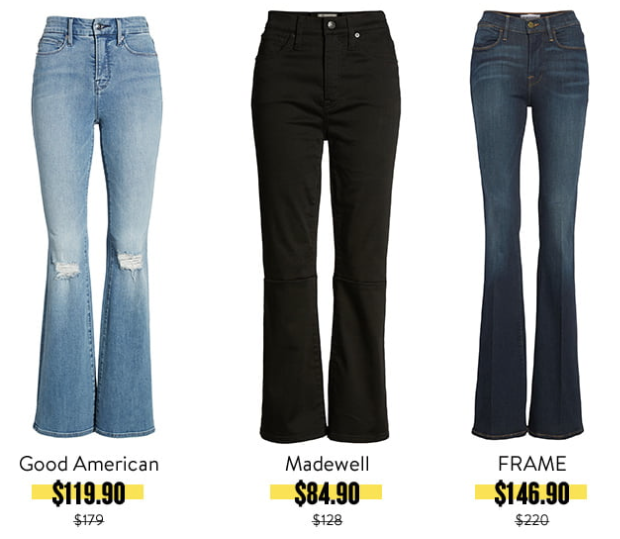 Other popular items include T3 tools, Nuface, Drybar and more.
Jeans
I always like to update my denim style if I can or need to, and this is a perfect time to do so!
If you're needing a pair of this season's new flares, cropped denim or wide-leg jeans, grab a pair now.
Here are my top picks for the best jeans at the 2023 Nordstrom Anniversary Sale:
Luxury Items
Like I mentioned above, if your budget allows it's absolutely worth considering investing in a luxury item!
After all, these items are being offered at deep discounts.
There is an entire Designer section just for the sale, so make sure to keep your eye out for that!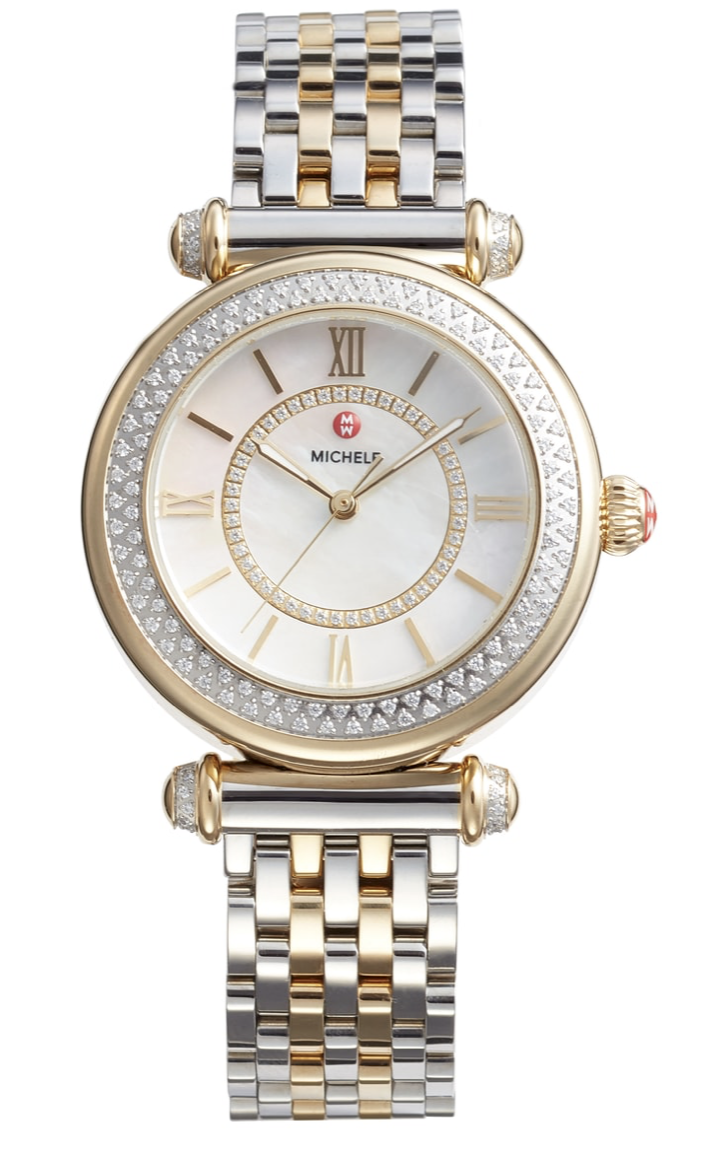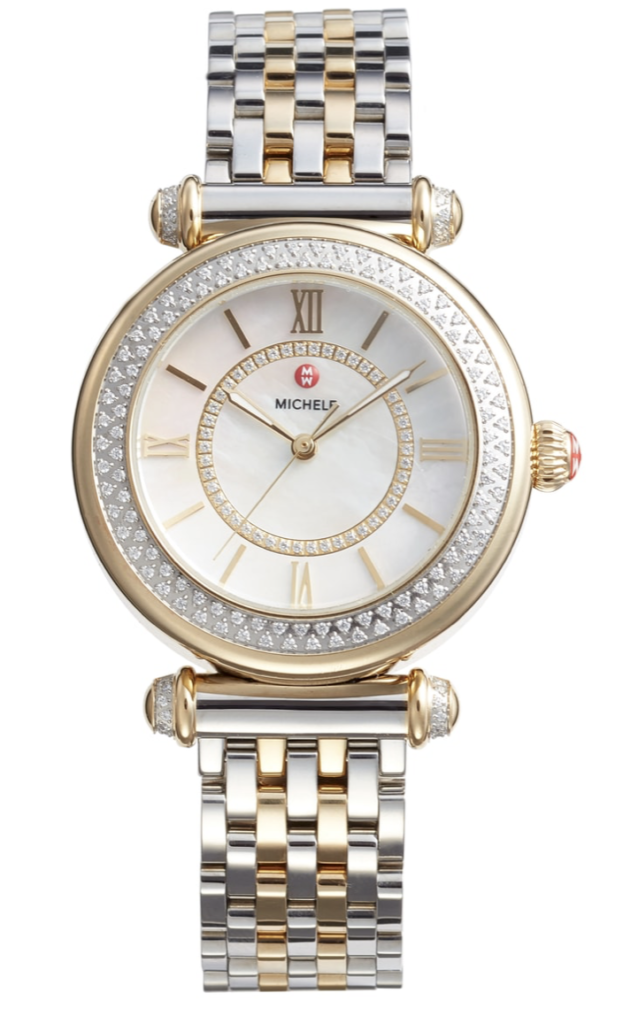 Past sale items have included Michele watches and diamond earrings!
---
Explore some of last year's #Nsale picks to get an idea of what's to come:
---
2023 Nordstrom Anniversary Sale Favorites

---
Linking up with: Not Dead Yet Style & Claire Justine XO
This post was featured on Links à la Mode fashion roundup by heartifb.com.
More fashion articles:
SPONSOR: Amazon's Shopbop, Rag & Bone, What Goes Around Comes Around Bags, Dr. Martens Shoes, We Are HAH, Giuseppe di Morabito, alexanderwang.t, Summer Shoes, Floral Dresses, Top Handle Bags, Men's Helmut Lang
Are you shopping the sale this year? Let me know what some of your favorites are!!