In honor of Mother's Day coming up just around the corner, I thought it'd be fun to share some of the best fashion blogs for moms!
These modern moms are full of style inspo and do it all while juggling the little ones.
Many of them share a peek into motherhood and everyday fashion on Instagram. It's this balance that makes these ladies so appealing, and a must to follow!
Here's the list of the top 30 fashion bloggers to follow, all of who are moms!
Katie Logen of Sugar Spice and Sparkle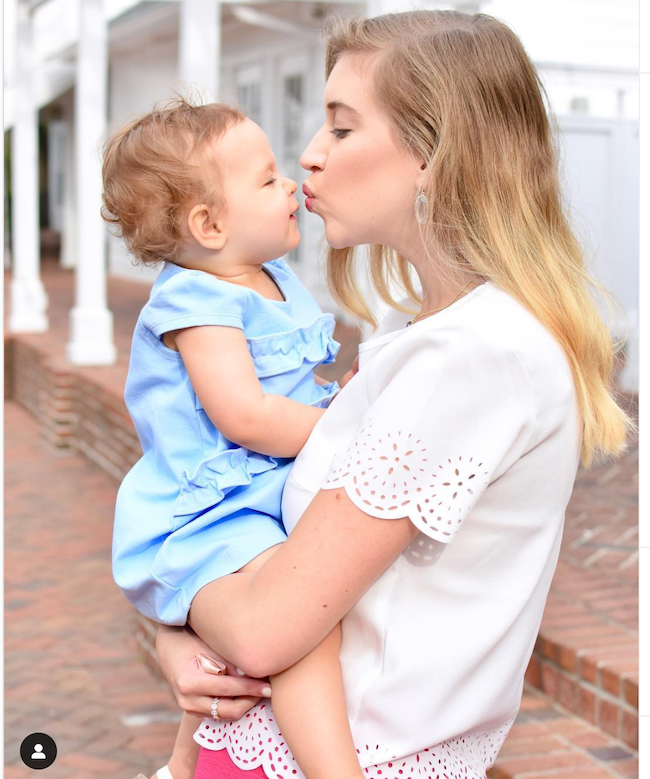 Katie is the sweetest mommy blogger! She shares her favorite mom finds, cute outfits and everyday life.
Samantha Lanier of Live Laugh Lanier
Samantha shares her outfits and "little" outfits, too! You'll also find lifestyle advice and lots of cute outfits to shop both for moms and baby girls.
Stacey Riley of Mama Loves Shopping and Wine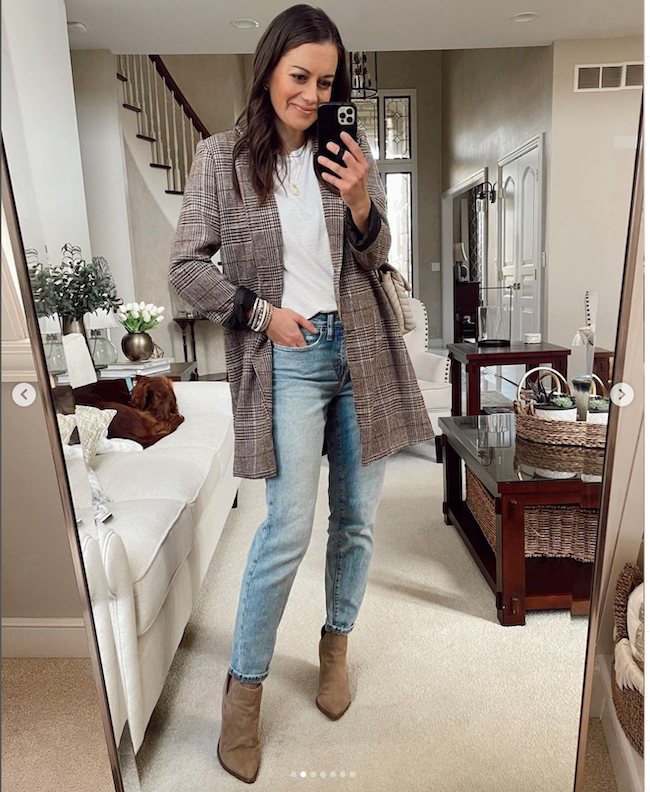 Stacey's name says it all, this mama loves shopping—and wine! She shares everyday style and yummy recipes, too.
Adabelle Buntrock of The Daily Belle
Adabelle is a new mama and shares cute feminine styles and plenty of cute baby pics, too! You'll find advice for mamas, outfit roundups and travel guides, too.
---
RELATED: The Best Mom Hacks to Make Life a Little Easier
---
Jenna Ricciardi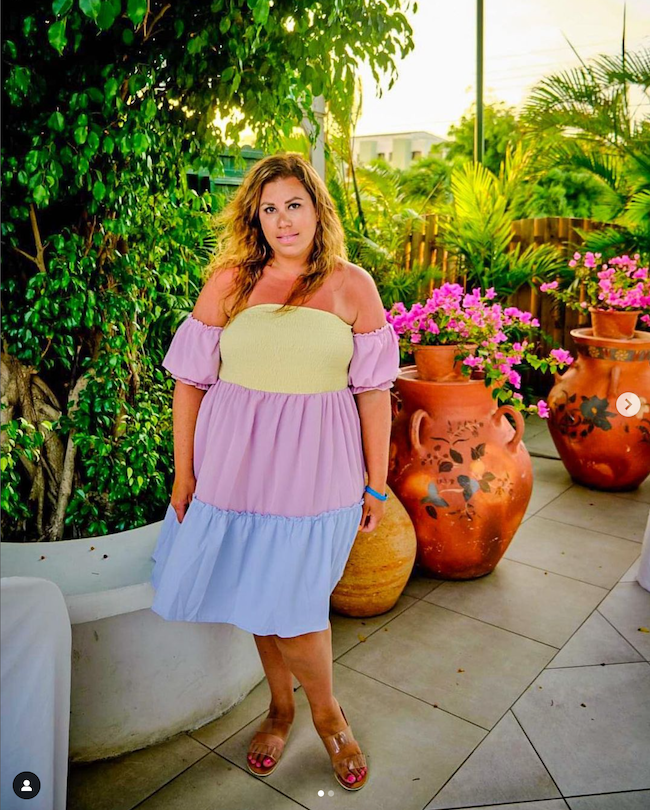 Jenna has two beautiful girls and shares everyday outfits paired with luxe accessories. She also runs the NJ MAMApreneur Networking
Magen Reaves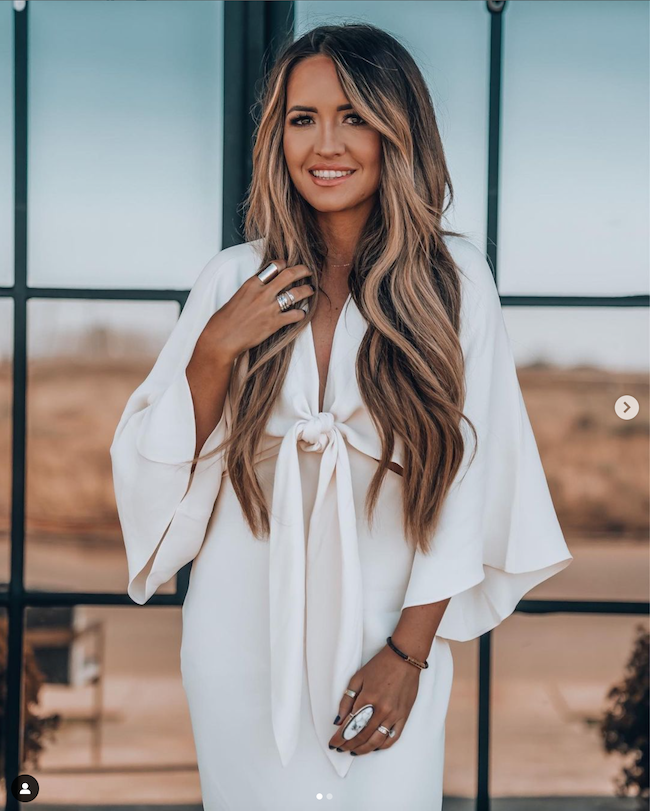 Fashion bloggers work at home, too! This mom of four does so and also has Magen a health and wellness business.
Tanika of Alwayz Fashionably Late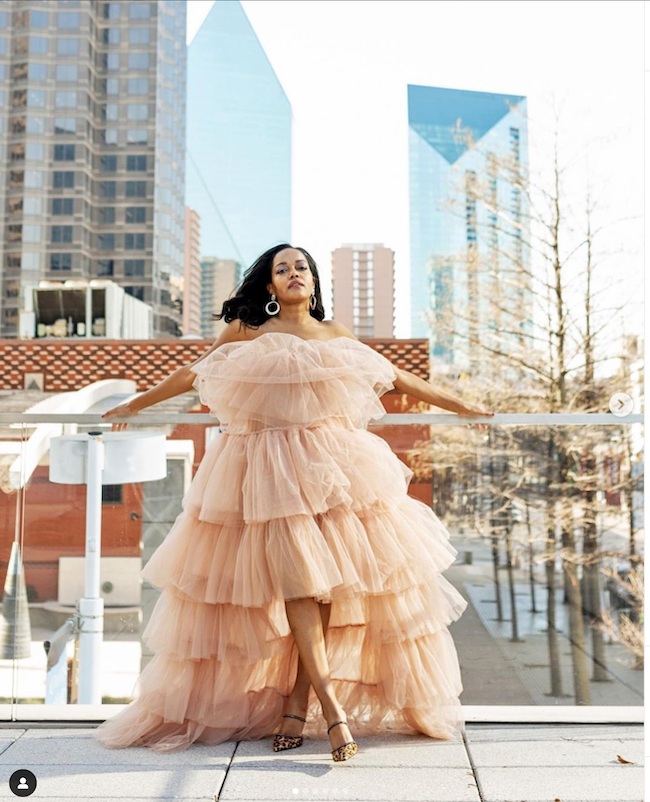 Tanika shares a mix of glam and everyday outfits on her Instagram. She also is a mom of two and is based out of Dallas, TX.
C.J. Oldenkamp of Everyday Chiffon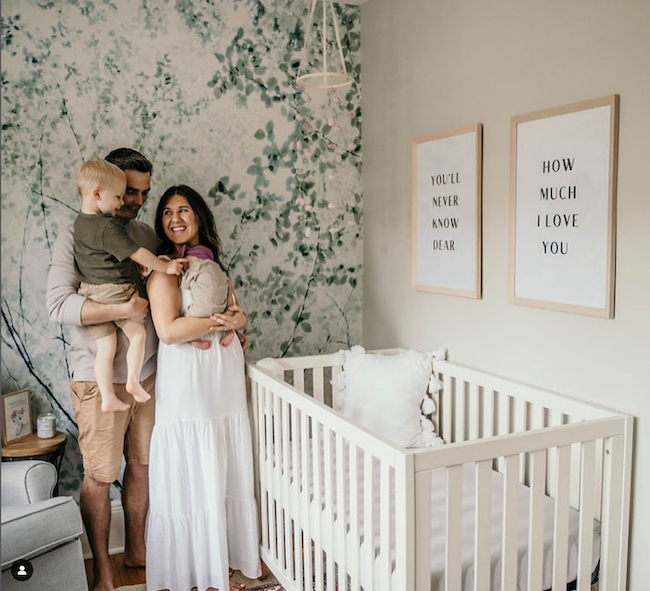 C.J. runs a fashion blog for moms based out of Minnesota. She also shares about her travels, try-on sessions and favorite mama finds.
Taylor of My Tailored Lifestyle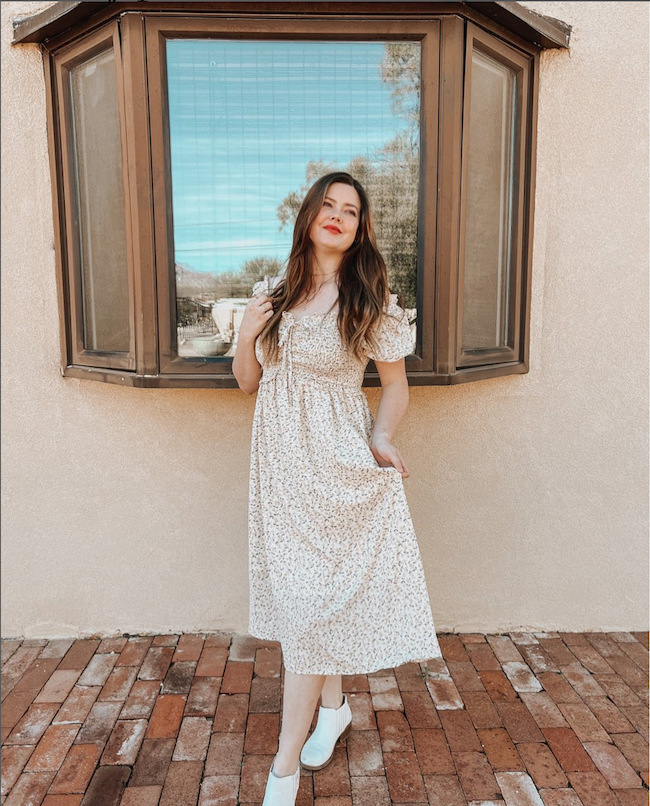 Taylor is a Tucson-based mom and lifestyle blogger who shares both mom and kid fashion on her blog and feed.
Bailey Castelberry of Every Day Bay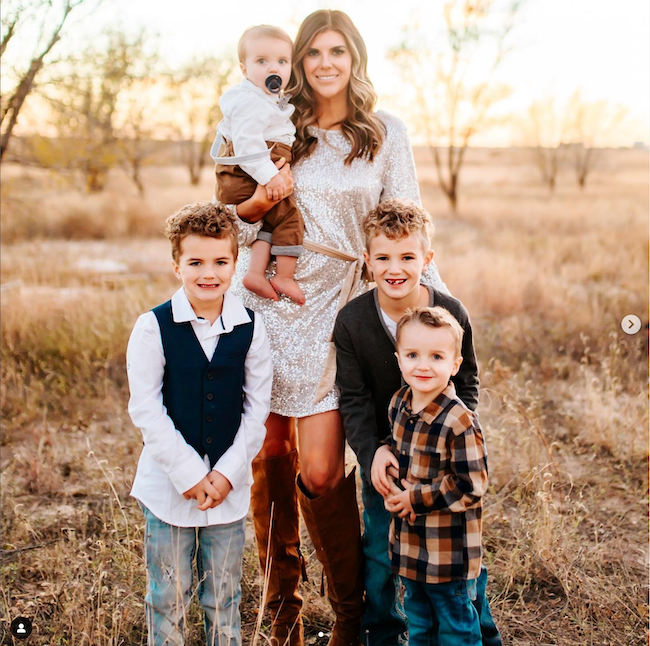 Bailey's mom fashion blog shares everyday fashion and loads of family style inspo. She is also a mom of four young kids and lives in Texas.
Pia Briones of Merlot and Chat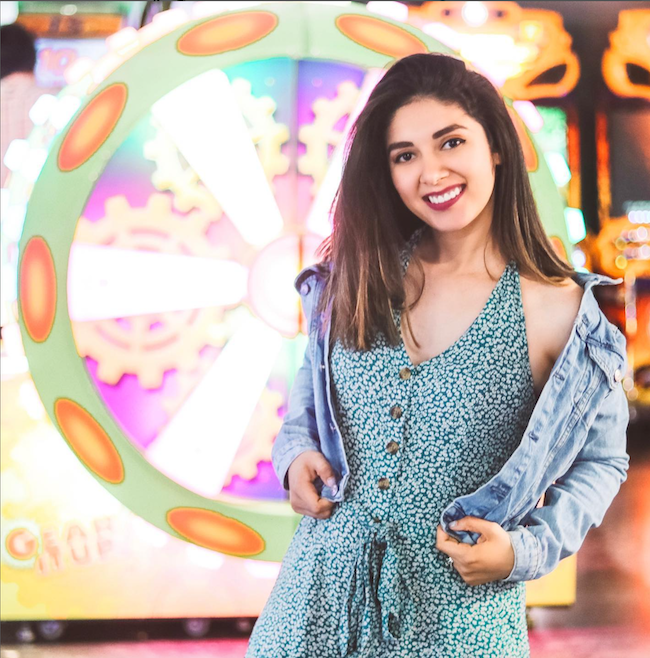 Pia is a Latina travel and lifestyle blogger and first-time mom of a baby girl. She's done extensive traveling to Europe, Central America and more.
Caitlin Houston of Caitlin Houston Blog
Caitlin writes the Confessions of a Northern Belle blog and is a lifestyle and motherhood blogger. She also shares fashion, home decor and even recipes, too.
Gentry of Girl Meets Bow
Gentry is a 30-something wife and mama to an adorable baby girl who loves sharing her favorite fashion finds. She has a feminine and colorful style including lots of skirts and dresses.
Kimmie Gotch of Joyfully Styled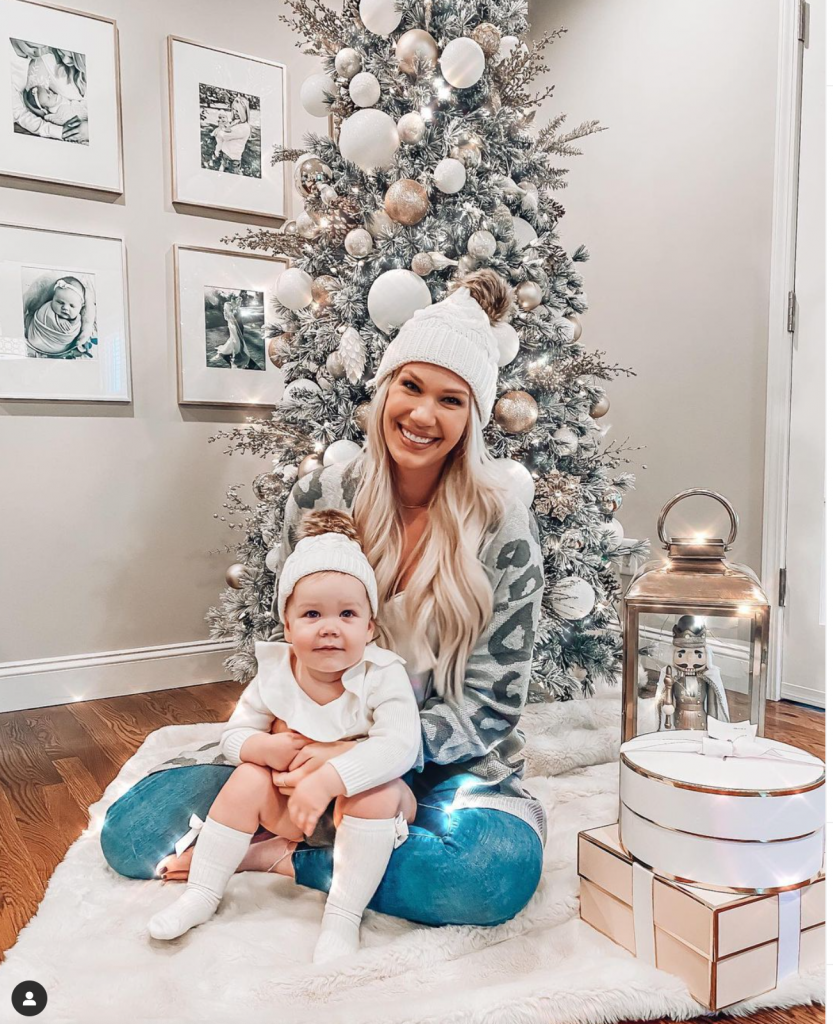 Kimmie is a first-time mama to a baby girl and shares fashion inspo and great beauty tips. She also has a YouTube channel with some of her hauls and beauty tutorials and has great mom style.
Rachel Pitzel of XO Rachel Pitzel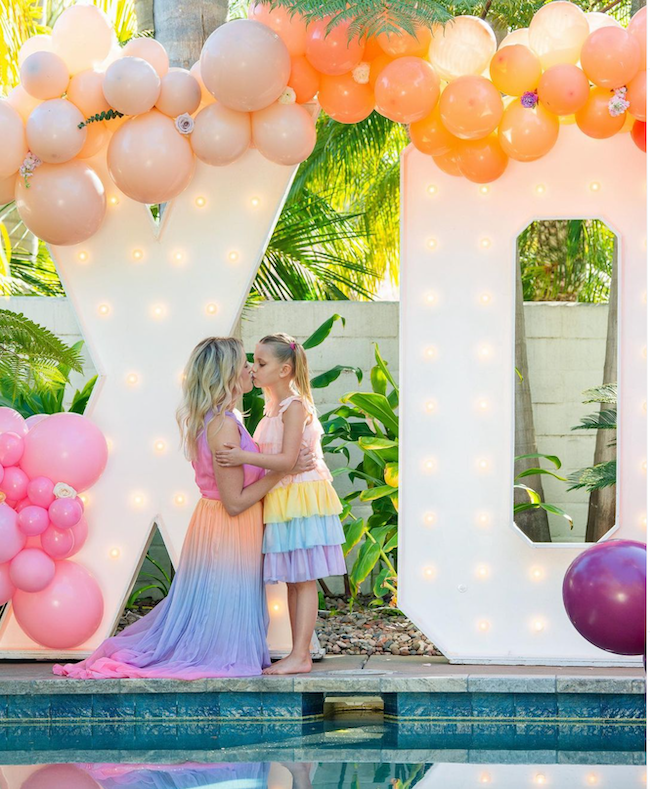 When looking for the best fashion blogs for moms, you can't miss Rachel, a mom of two who shares lots of twinning mommy and me looks. She is also an expert on family travel and has some crazy-gorgeous party inspo.
Amanda of All Things Amanda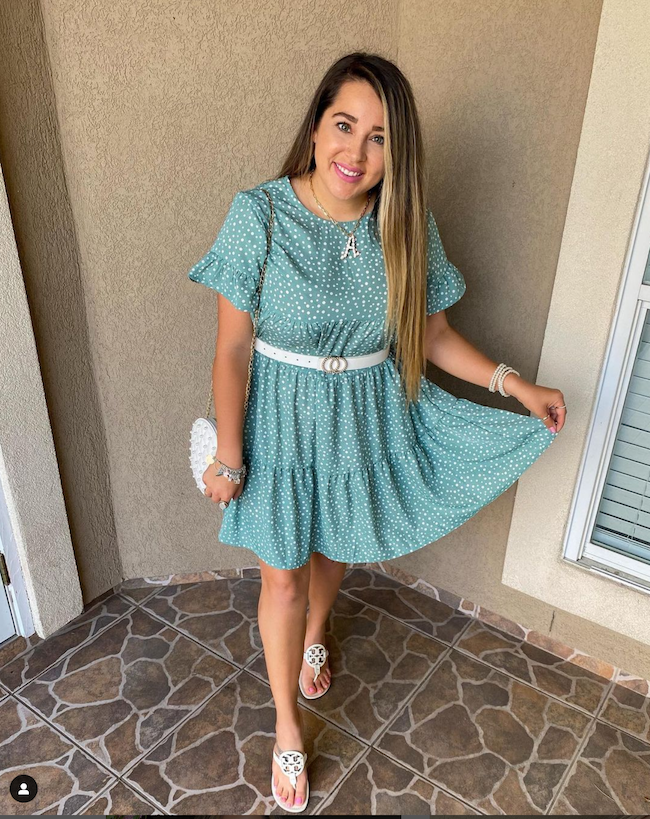 Amanda shares casual #ootd posts and lifestyle inspo. She is also a mom to a young boy and girl who's style inspiration she also shares on the feed.
Amanda Kruse of For the Love of Glitter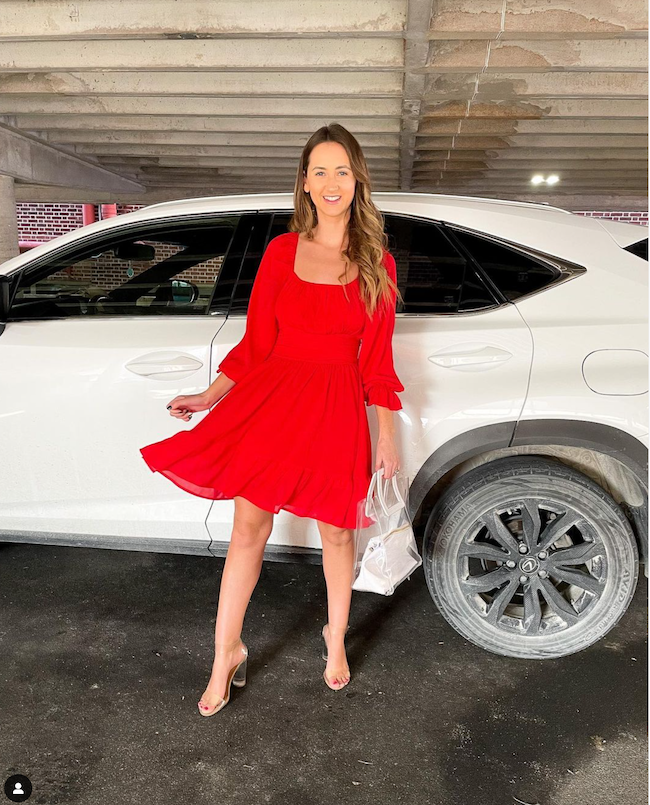 Amanda is a mom to a two-year-old son and runs an Iowa-based mom fashion blog. She also shares her travels and home decor inspiration.
Kara Harding of Walk in My Heels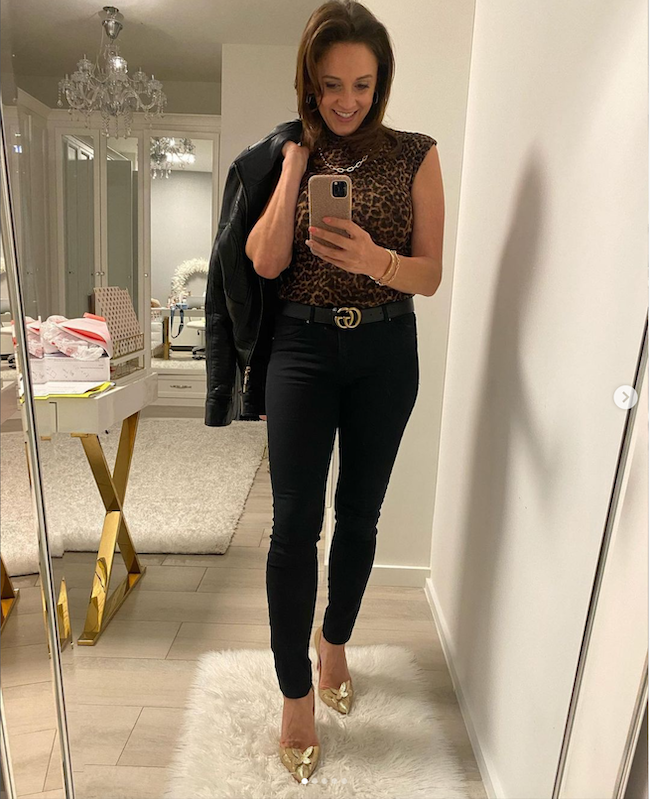 Kara shares fashionable outfits, beauty and lifestyle posts, too. She is also a boy mom to two kiddos ages 10 and 2!
Preeti Chaulk of Nines to 5
This Cincinatti-based lifestyle blogger shares daily outfits, favorite makeup finds and is a work at home mama. She also writes about motherhood, marriage and home decor.
Jordan Greenwell of Jordan Lee Plus Three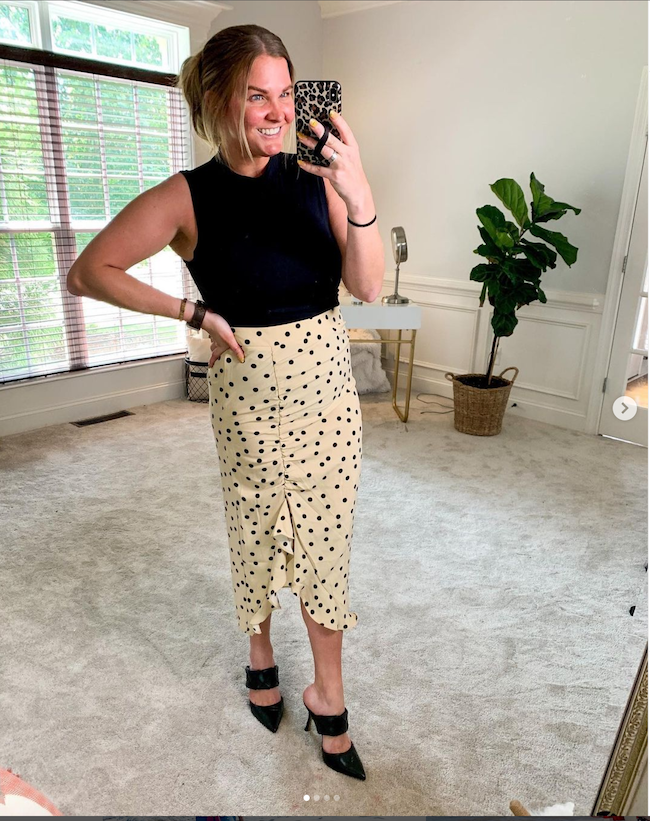 Jordan is a motherhood and lifestyle blogger who shares beautiful family photos, fashion and beauty tips, too. She is a mom of three and also writes about her favorite baby products.
Kristy Short of Styled by Luxe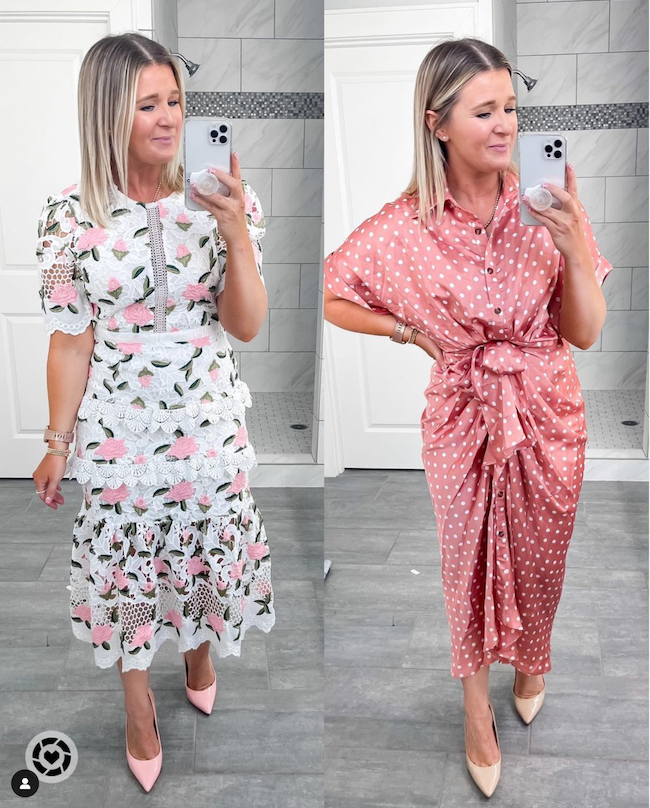 Oregon-based Kristy is a mom of three and shares cute, everyday fashion on Instagram. Her feed is bright and feminine and she also posts about family and fitness.
Miroslava Miller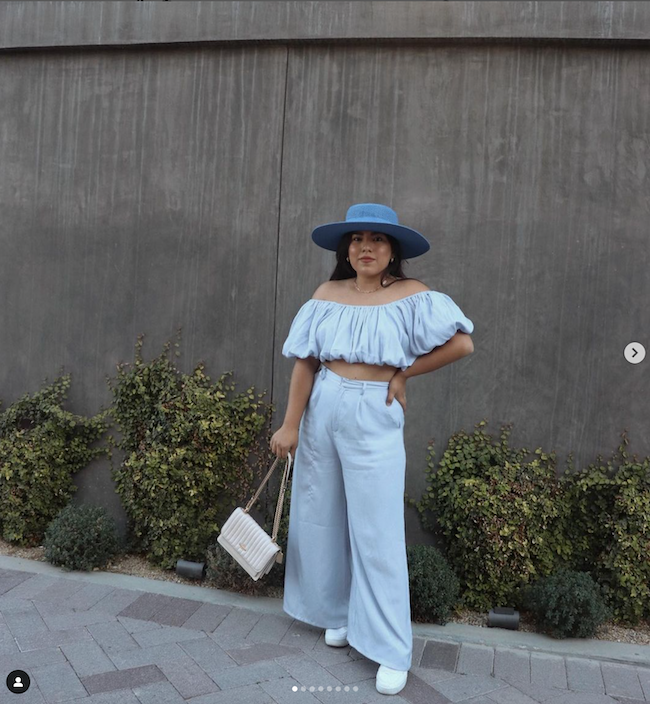 Miroslava is a military spouse, Mexican-American and mother to a little toddler boy. This mom fashion blogger shares her favorite outfits, lifestyle tips and travel, too.
Farrah Davidson of London Had a Little Lamb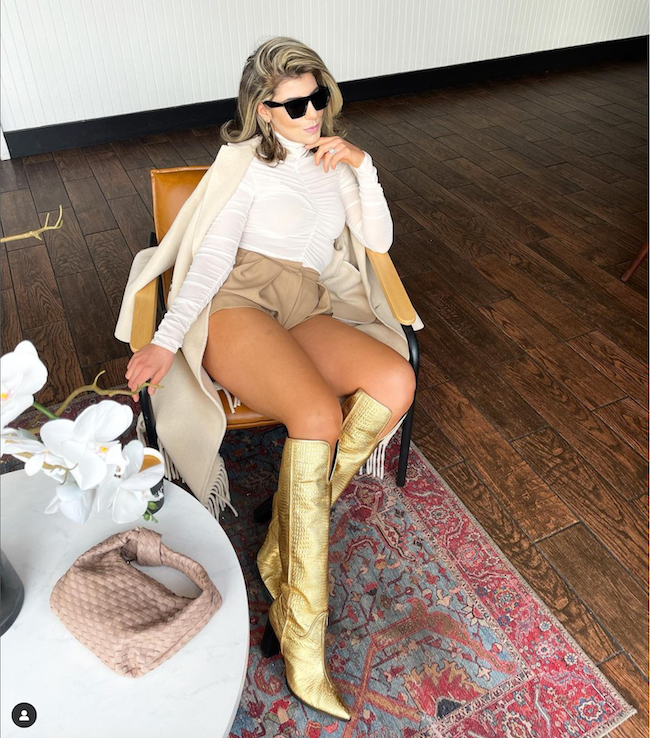 Farrah is a mom fashion blogger with four kids including a newborn! She shares motherhood, family life, lifestyle tips and pretty outfits, too.
Samantha Curtis of The Samantha Show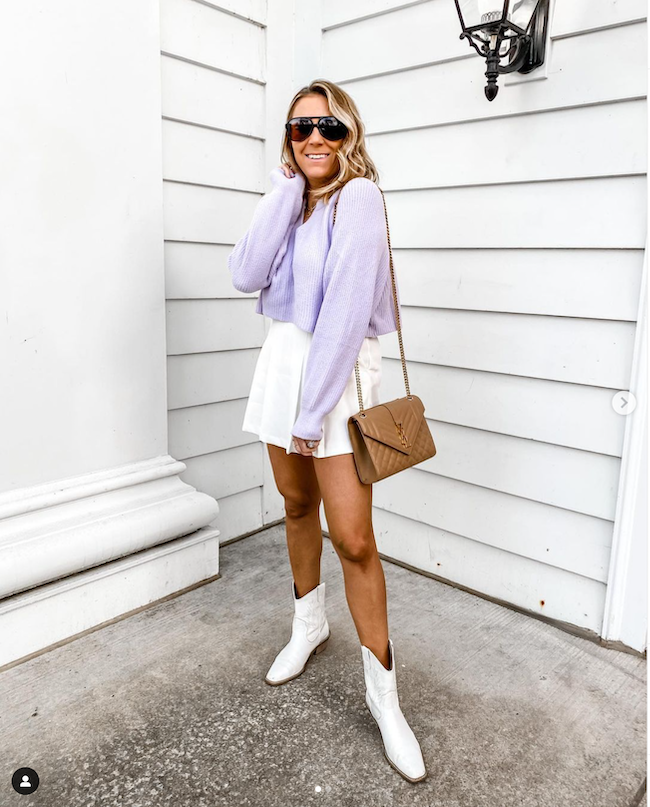 If you're looking for more everyday fashion blogs to follow, Samantha shares affordable style, family life and lifestyle tips, too. She is a full-time blogger based out of Cleveland and a mom of three.
Jennifer Vatt of Pieces of Emerald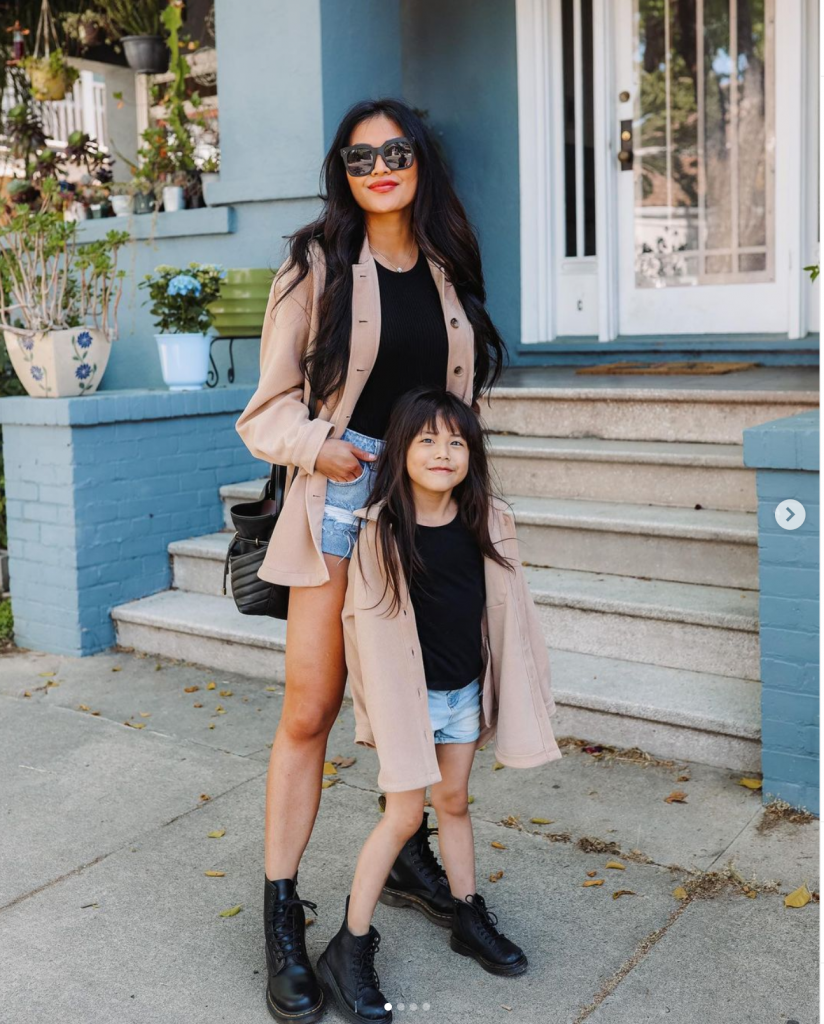 Jennifer is a Sacramento-based mom of two and shares her favorite fashion and beauty finds. She encourages new moms to do self-care and also shares motherhood and lifestyle content.
Lauren of Fit Mommy in Heels
Lauren is a personal trainer who shares fashion find, fitness tips, home decor inspo and more. She even offers custom workout plans if you're looking for 1:1 personalized training.
Sandee of Sandee Booth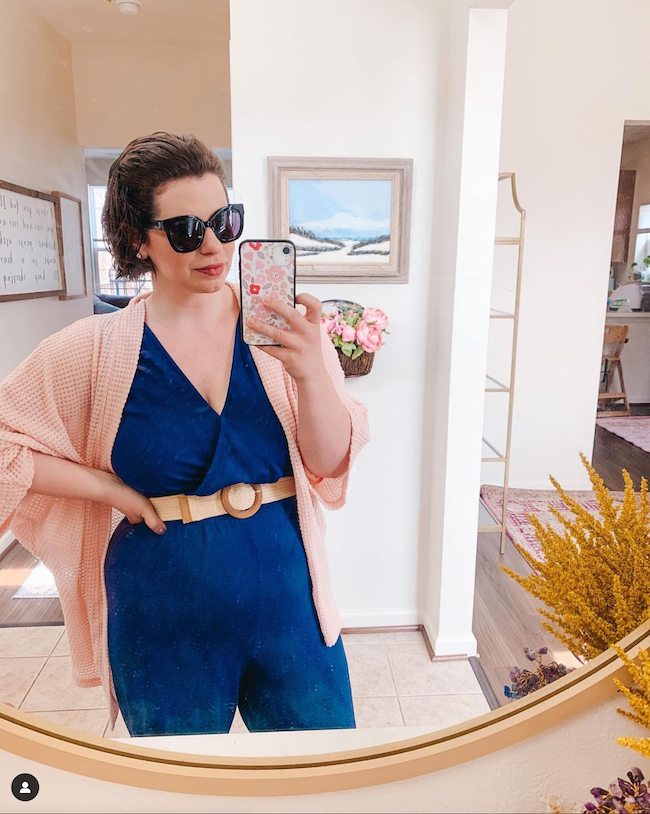 Sandee is a midsize style blogger who also shares cozy home decor finds. She's a work-at-home mama of 4 and a military spouse.
Nina of Styled with Nina
Nina is a Texas-based fashion and lifestyle blogger who is a first-time mom expecting her first in 2022. She also shares beauty tips, travel and newlywed life.
Marlene of Life with Mar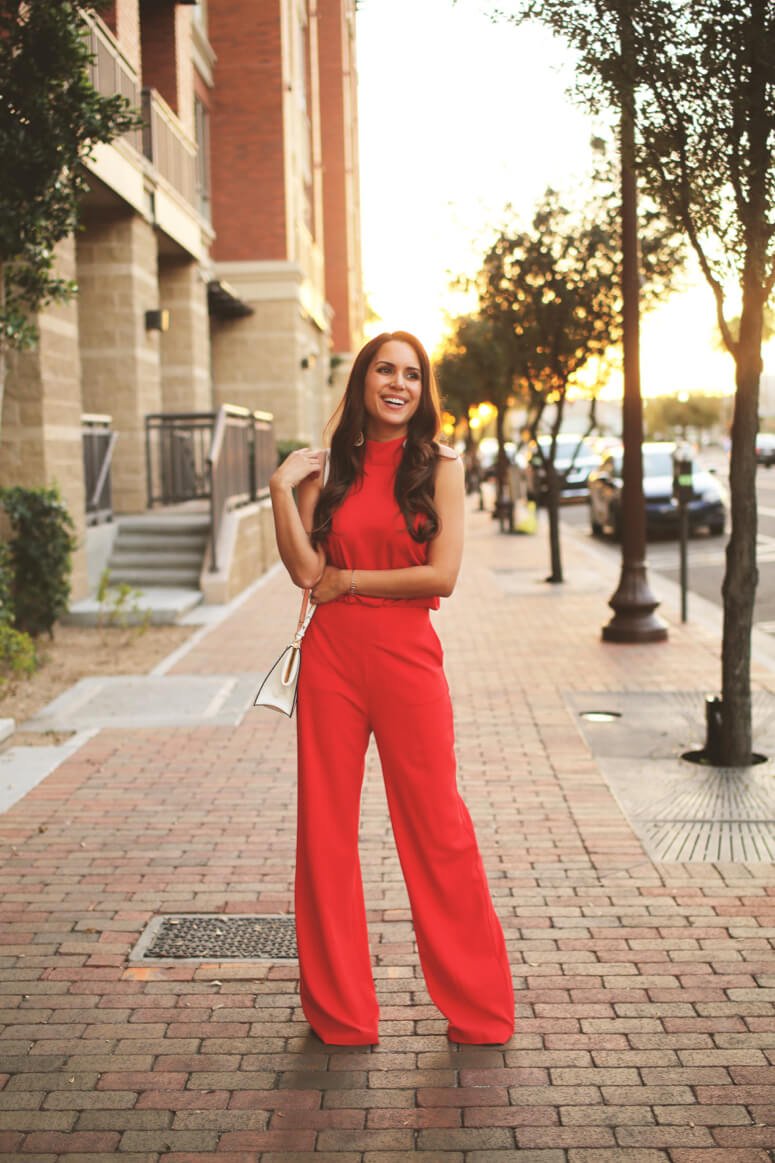 For those of you new around here, hi! I'm Marlene. I share casual and feminine outfit ideas, everyday luxuries and a peek at modern motherhood as a mom of two kiddos under 4. I hope you'll follow along my fashion blog for moms as I share my mission to bring a bit of everyday luxury into our crazy lives.
Like this post? Pin me, please!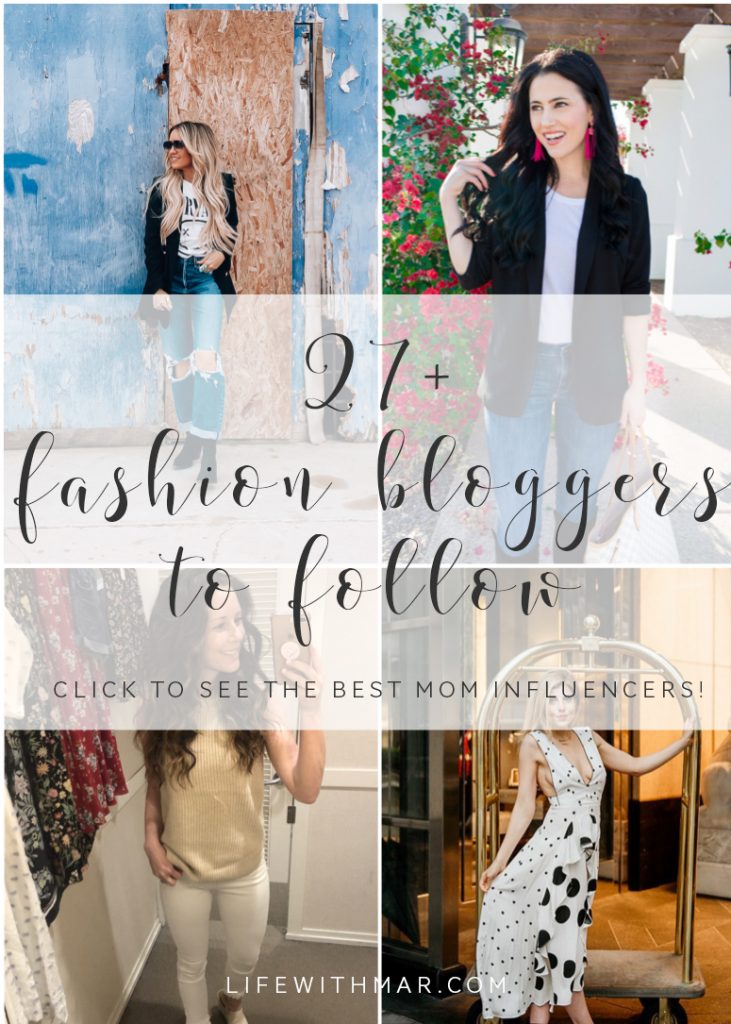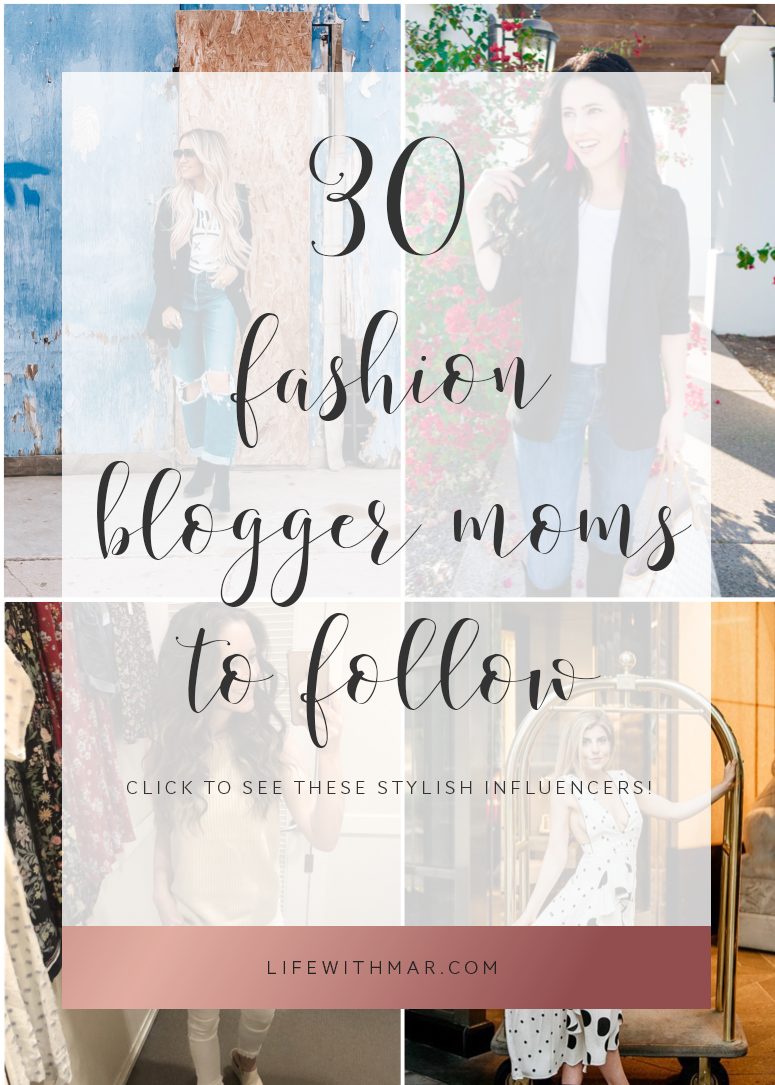 ---
Who are some of your favorite fashion blogs for moms? Let me know in the comments below!