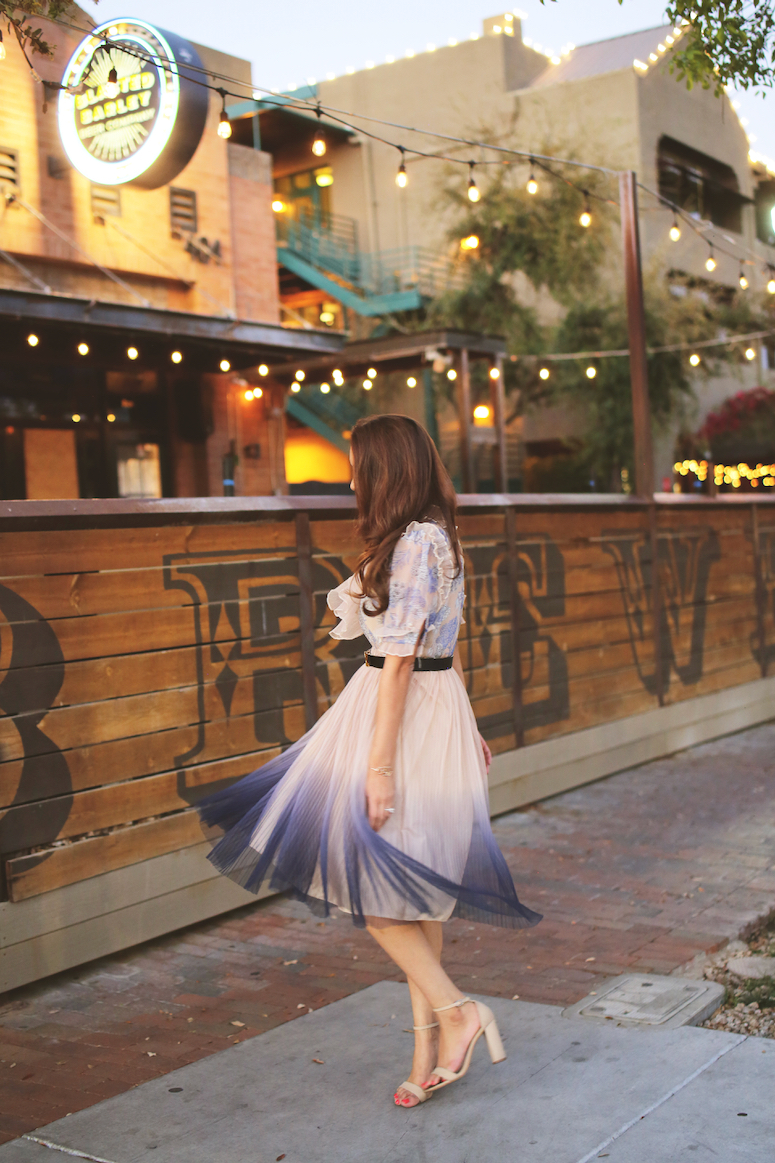 Curious about Chicwish but nervous about pulling the trigger? Been there! That's why I decided to put together this honest Chicwish review for you today.
Chicwish is a very trendy site with sooooooo much cute stuff at great prices. I had been eyeing Chicwish for awhile, but struggled to find an honest review where the blogger wasn't working with the brand.
It's also been one of the questions readers have asked me about, so I thought it was time to share a Chicwish review and my honest thoughts of this online shop!

---
Prefer video? Watch my YouTube Chichwish review below!
How is the Chicwish Quality?
I have to be honest in that I was 100% surprised at the quality of Chicwish clothing. For whatever reason, I had been nervous about ordering but when I first opened this dress, I literally gasped aloud.
It is gorgeous. It's also a very unique piece and at under $100, it's a really great buy.
The other items I received from Chicwish were equally beautiful. I was so pleased!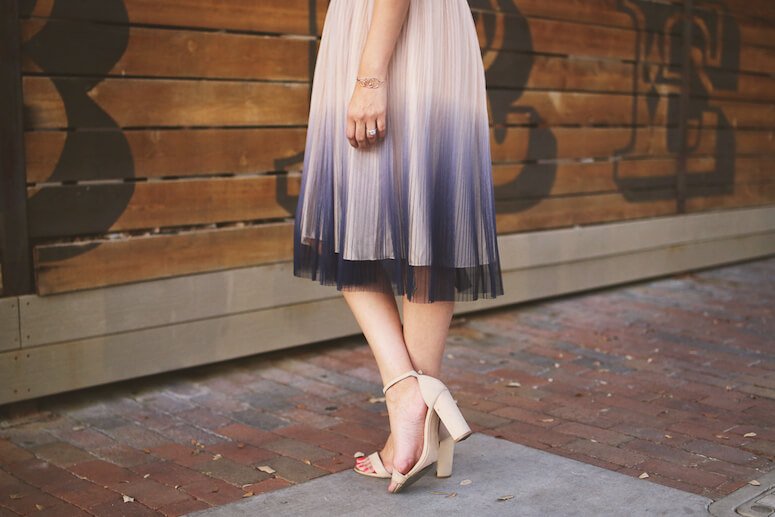 UPDATED FOR 2020:
Since my initial order, I have had several other packages of clothing sent to me from Chicwish.
I have had several skirts, sweaters, dresses, tops and jumpsuits come my way.
Thus far, they've all been great quality and haven't suffered any of the common issues I see with cheap clothing like awkward stitching, things generally falling apart or see-through fabrics.
I did have one top, however, that arrived with a loose string around one of the buttons. It could have snapped when I put it on (I'm busty) or just wasn't stitched tight enough. Either way, it wasn't anything major in my book.
What about Chicwish Fit?
Everything I ordered from Chicwish fit true to size. The one thing I would mention is to measure yourself and use that sizing.
I am always nervous about ordering online and sometimes don't use my real measurements and size up (just in case) so this skirt could've fit a bit better if I had sized down.
---
RELATED: How to Shop for Clothes Online
---
Chicwish Shipping Time
My Chicwish items arrived in just a few days. The website does say 3-4 business days + shipping time, but I was lucky with this first order and it arrived so fast.
Items ship within the U.S., but some don't as it depends on stock. Mine must've been nearby as I was so shocked how fast the order came in!
If the item you ordered isn't in stock nearby, it'll be coming in from the U.K., Belgium or China. So plan accordingly if you're trying to order in time for a special event.
If you need to swap your size out, exchanges are free! Just use the pre-paid return label and swap it out within 30 days of shipment date.

Where else can I buy from Chicwish?
If you're nervous about buying on Chicwish, you can also order Chicwish from Amazon! This is what I did when I tried SheIn for the first time, but I did pay a little more for that "Prime" convenience.
Some of my favorite finds spotted on Chicwish's selection on Amazon are this lace dress (perfect for Easter or Mother's Day!), this crochet blouse and this tulle midi skirt which is oh-so-dreamy.
---
RELATED: Is Lulus.com Legit? An Honest Review + Try-on Haul
---
Chicwish Discount Code
There is almost always a discount code going on! So check the website, subscribe to the newsletter or pop by their social media channels before ordering.
Right now, there's a code for $5 off your order of $70 with code VA5; $15 off $120+ with code VA15 and $20 OFF $150+ CODE VA20. Shop here.
I see these codes quite often, friends. And discounts definitely get steeper as holidays roll around!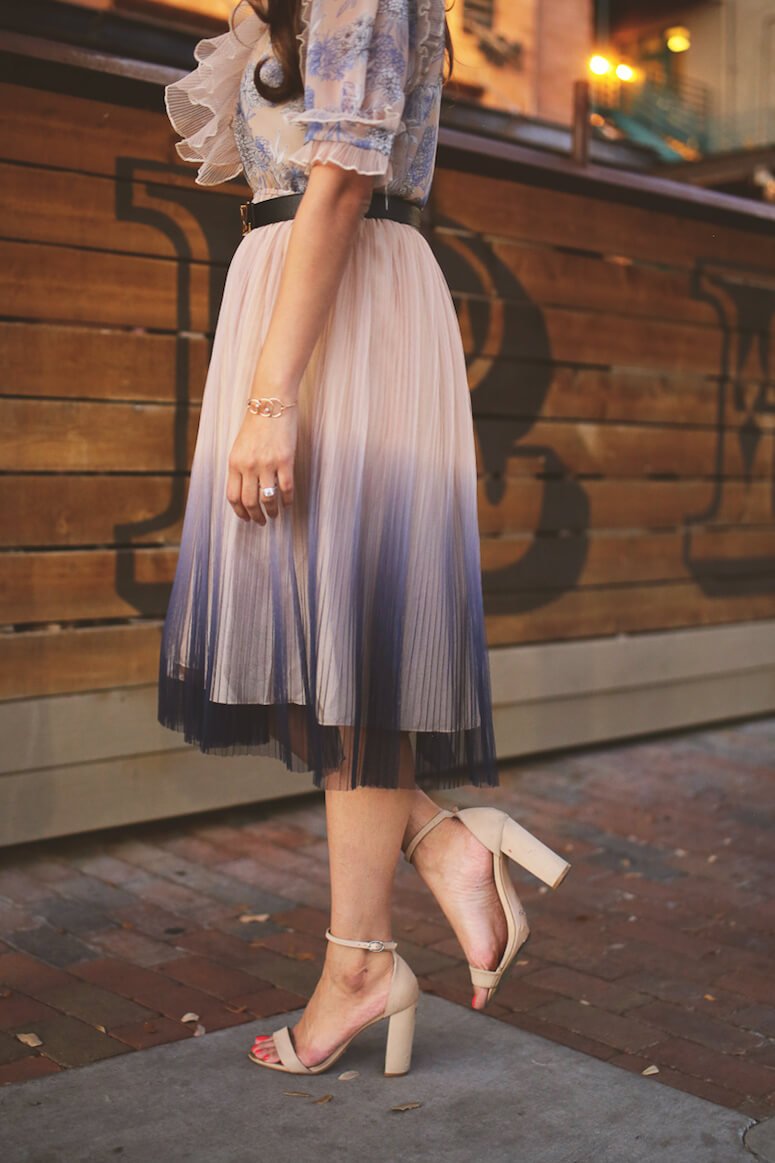 Shopping on Chicwish
Picking out what to buy on Chicwish can be a little overwhelming. I had been eyeing this skirt (on sale 45% off!!) for quite some time so I knew it was going to be part of my first order. (It's coming to the blog next week so stay tuned!)
If you've been dreaming of a tulle skirt, they have sooooo many beautiful ones. Actually, their skirt selection is particularly pretty and one you should peruse.
There are plenty of dreamy dresses, work-ready skirts and outerwear, too.
You'll also find lots of casual pieces like denim, tanks and tees. It's all very feminine and fashion-forward.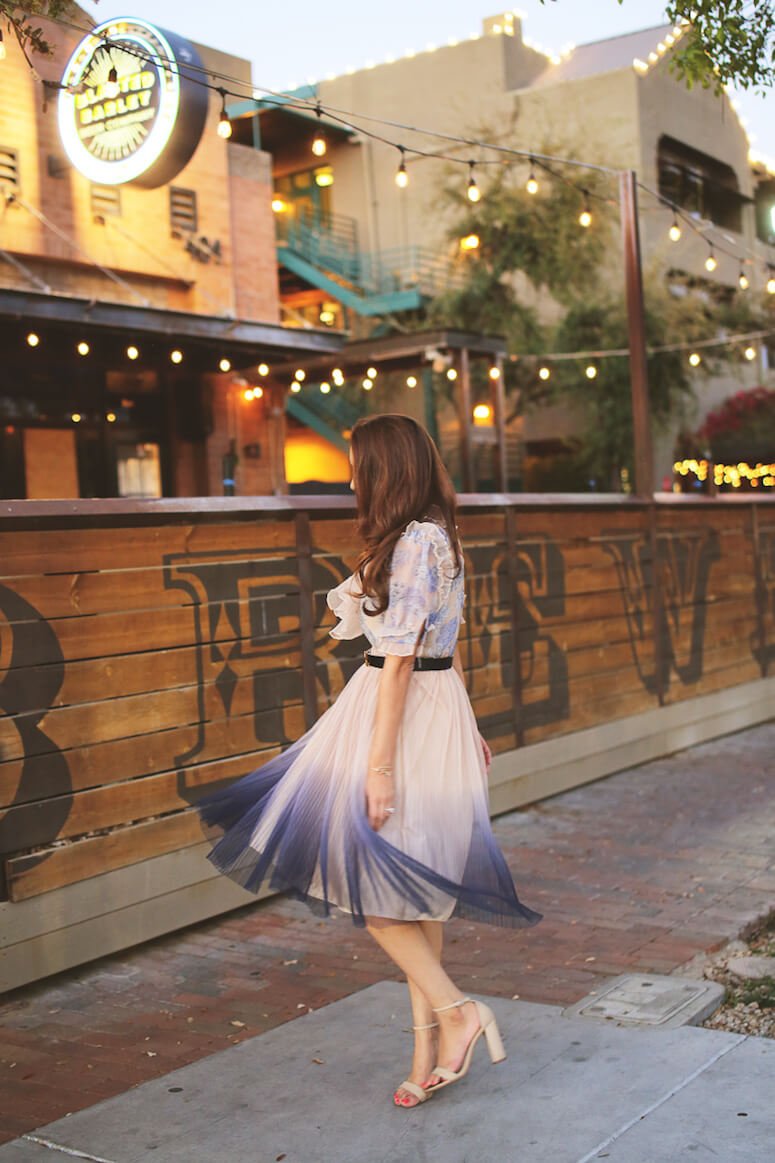 Cons of Shopping on Chicwish
My two biggest "cons" are the same gripe I have with many online retailers: finding cute stuff can feel overwhelming as there are just soooo many options. They do have a "Shop the Style" section which I like to browse as it shows you blogger looks and gives you even more ideas.
Also, if you're returning, not exchanging, you'll lose the shipping. This is pretty standard for most online stores though, unless you only shop Target and Nordstrom.
Chicwish Customer Service and Return Policy
I personally haven't had to reach out to Chicwish customer service so can't say whether they are helpful or not. And to be honest, the reviews I've seen are a bit mixed.
There are some negative Chicwish reviews on the BBB but you have to remember that people who typically are writing into the BBB are doing so to complain, not sing a company praises.
Also, Chicwish is an online retailer that is not accredited with the BBB.
As far as the return policy, as I mentioned above you will have to pay a return shipping fee if you're returning instead of exchanging. But this is fairly typical of many online retailers, unless you're shopping on places like Amazon or Nordstrom.
Chicwish Accessories and Kids
Chicwish also has accessories! From cute sunglasses to earrings, necklaces and even tights, you'll find several pieces under $20.
I haven't ordered any Chicwish accessories yet so can't speak to the quality. What I do want to try next is Chicwish Kids!
There are some quite adorable sweaters for little girls, and dreamy dresses, too. I love the little tulle skirt collection which would be perfect for a Mommy and Me photo session!
UPDATE: I did get this matching mommy and me dress! I can't wait to twin with my mini.
Check out more Chicwish Kids finds here.
More Chicwish Outfits to Explore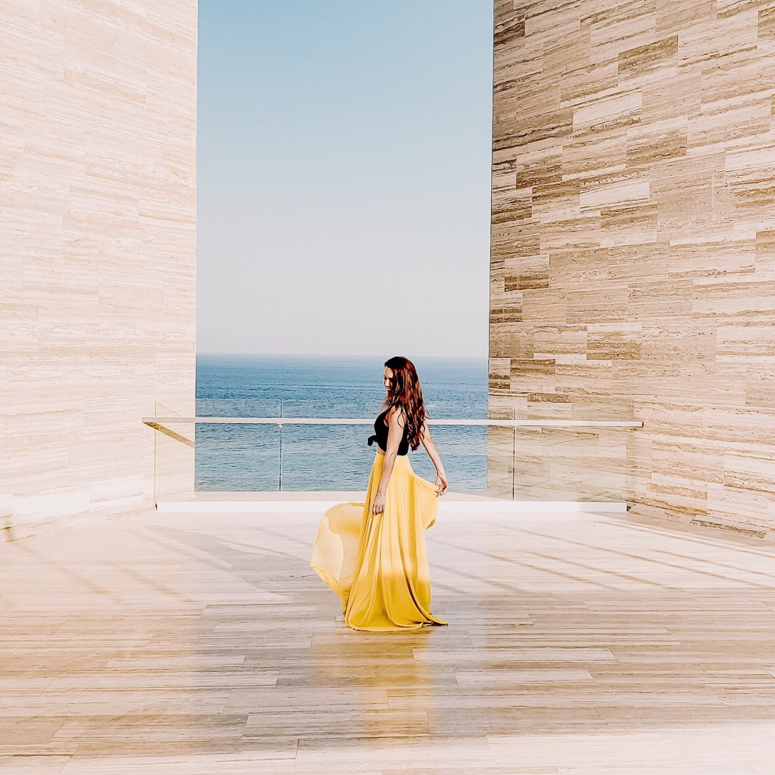 This dreamy chiffon skirt is a favorite! Runs long but I love the flowy look. It also comes in pink and several other colors! Check it out here.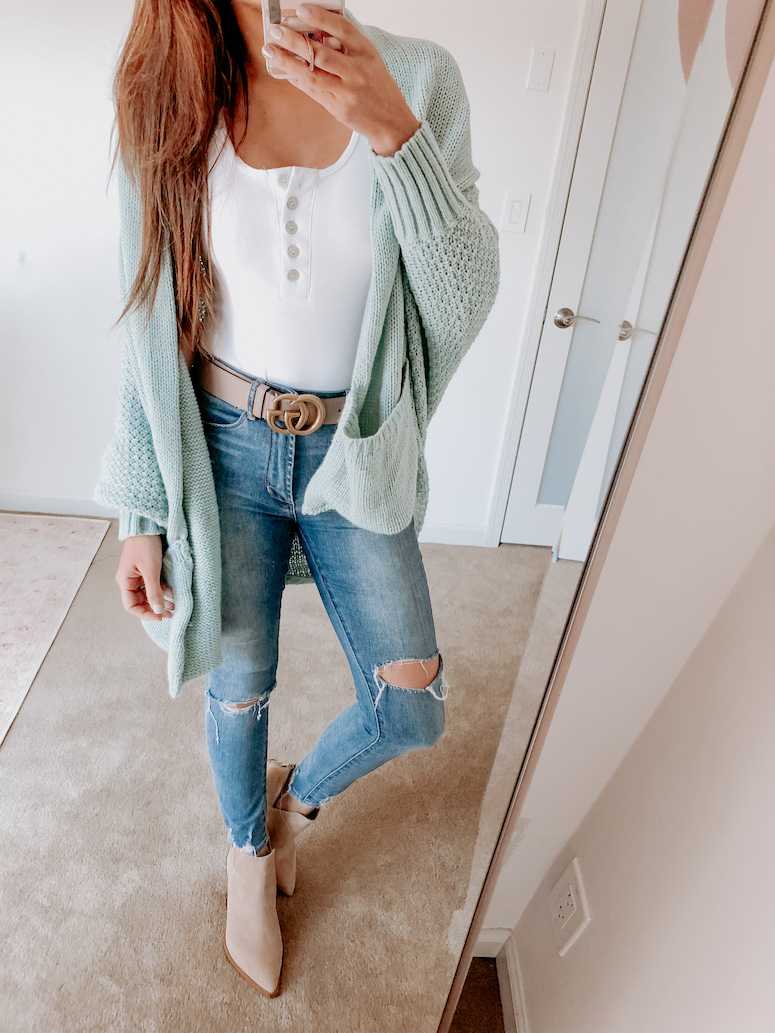 If you're looking for a chunky knit cardigan, this one from Chicwish is another great find! I love the sleeves and it has pockets, too.
I eyed this skirt for quite awhile and was so happy when I got it! It's a gorgeous skirt (and currently on sale.) You can see the full outfit post here.
---
Like this post? Pin me, please!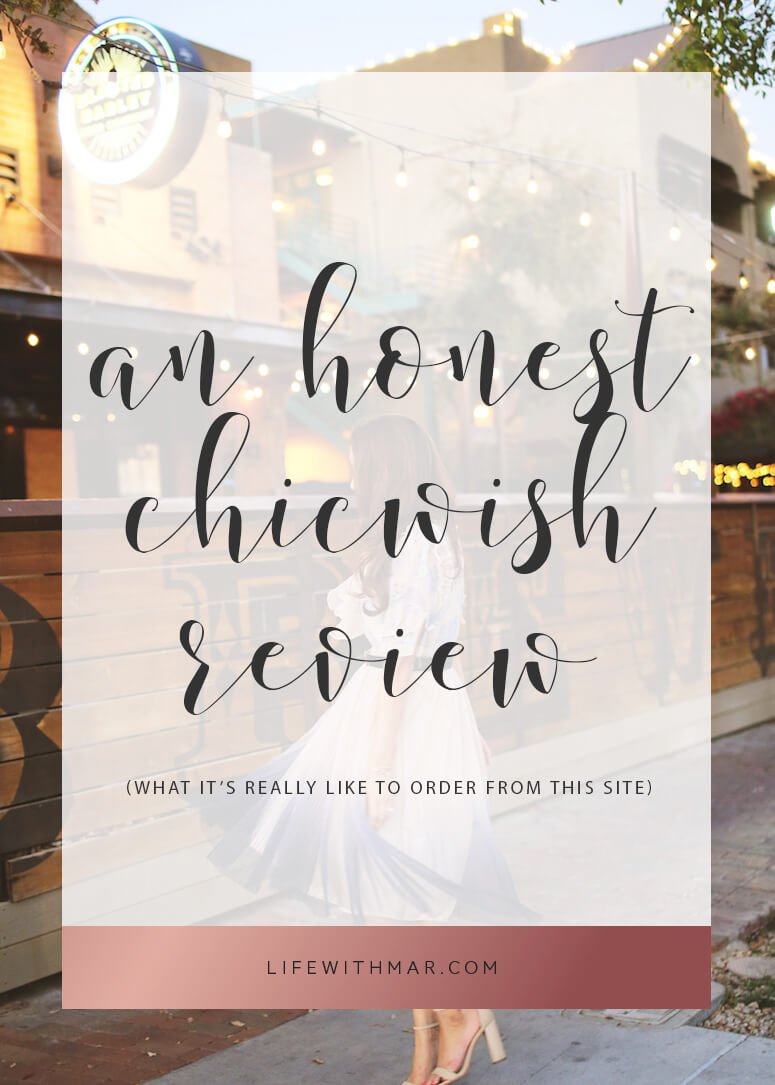 I hope you enjoyed this Chicwish review and that it's helped you feel a little more confident in ordering from this site!
Have you shopped Chicwish before? Let me know in the comments below what your experience has been like.

Explore More Chicwish Outfit Posts
Linking up with: http://www.shoppingmycloset.com, http://www.seekingsunshine.com and RosyOutlookBlog.com, jerseygirltexanheart.com, helloim50ish.
This post was featured on Links à la Mode fashion roundup by Independent Fashion Bloggers.
Explore some other fashion articles:
SPONSOR: Amazon's Shopbop, Marc Jacobs, Ray-Ban Sunglasses, Golden Goose Shoes, ROTATE, SLVRLAKE, We Wore What, Cocktail Dresses, Shocking Pink, Sweatshirts, Men's MSGM