15 Stores Like Zara You Need to Try For Your Next Fashion Fix
Obsessed with Zara so much you're looking for something similar? I've got you covered with these 15 stores like Zara you need to check out.
What's the big deal with Zara?
Zara is a Spanish clothing brand that's been around more than 40 years! I first stumbled upon it during a trip to Europe and was ecstatic to find out they had stateside locations. Even moreso when they finally opened up near me at Scottsdale Fashion Square!
Zara isn't like a cheapie fast-fashion chain; instead you'll find fashion-forward pieces that are generally decent quality, and often under $150.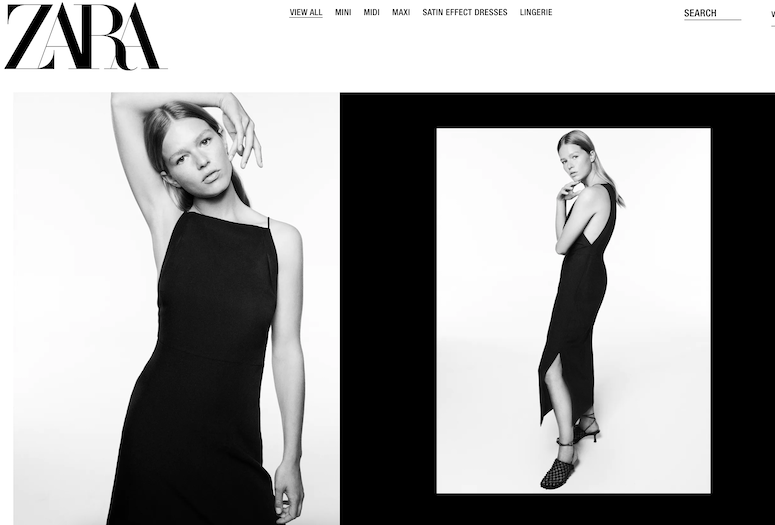 While Zara isn't exactly a luxury brand, it's not cheap either and really hits the sweet spot between good quality, trend-forward and decent pricing.
Got kids? Zara Kids is SO adorable, and just as cute and trendy. You can basically shop for the whole family at Zara with Zara Men's and their home offerings, too.
If you're looking to expand your horizons and find some stores similar to Zara, read on for these top 15 picks.
Mango
The first brand like Zara that always comes to mind is Mango, another Spanish-owned fashion brand.
It's so similar, in fact, that when you Google it a lot of people wonder, is Mango a Zara? They also wonder if Zara and Mango are owned by the same company (they're not). But it is Zara's largest competitor.
You'll often find Mango and Zara next to each other in shopping plazas and Mango also carries men, women's and children's fashion.
Pricing is pretty similar as well; a cute dress like this one-shoulder cutout dress is right under $100 and accessories like belts are just $29.99.
Fun fact: Mango is deeply committed to sustainability and aims to be 100% sustainable by 2022.
H&M
Another fashion brand that's similar to Zara is H&M, although the pricing at H&M is much less expensive than Zara.
You're also likely to find trendier styles at H&M while Zara's can be a bit more on the sophisticated side.
In addition to women's, men's and children's clothes, you'll also find home decor items at H&M.
H&M is also committed to responsible sourcing practices and increasing transparency about where their products are sourced from. You can shop online or their many locations around the world.
RELATED: 15+ Stores Like H&M for Trendy, Affordable Fashion
Club Monaco
If you love Zara, you'll also love Club Monaco, which focuses on what they call "better basics".
Club Monaco has been around since the 80s and offers classic pieces and great tailoring. Pricing is pretty similar to Zara as well, although Monaco can be a tad more expensive.
You'll find gorgeous pieces like this tie-back jumpsuit for under $300, or their perfect tee for under $35. 
If you're a fan of the Monaco aesthetic, then you'll probably also enjoy this list of clothing stores for women over 40.
Red Dress
Red Dress is a trendy online boutique and may not be one of the first brands like Zara that comes to mind. But when you take a closer look, there are plenty of affordable, minimal pieces that are a similar aesthetic!
In addition to womenswear, Red Dress also carries affordable accessories, swimwear, shoes and even cute gift ideas. Think: pretty-in-pink stemless Champagne flutes and cute beach towels.
Right now, if you spend $75 you can qualify for free shipping. This white jumpsuit is under $60 and a fabulous find.
And these ankle boots are another great find under $50.
ASOS
If what you love most about Zara is the affordable, trendy looks then you'll love the huge selection at ASOS.
With more than 850 brands and a range of pieces that includes clothes for men, women, maternity, plus size, shoes, accessories and more, there is so much to choose from.
Like Zara, ASOS is an international brand based overseas but they do offer quick shipping and a student discount, too. You can typically get free express shipping when spending more than $150
Topshop
Topshop is a British brand that's been around since the 1960s. While there used to be standalone stores around the world, it was recently acquired by ASOS. You can also find Topshop pieces at Nordstrom.
This budget-friendly fashion-forward brand can skew young and is known for a lot of their denim and edgy pieces. Like Zara, you'll also find cute, well-cut basics and fun accessories like this chain crossbody bag.
J.ING
While researching this article for other stores like Zara, I came across a brand that's new to me called J.ING. This female-owned brand offers timeless, well-designed pieces and is committed to sustainability.
You'll find the aesthetic is very similar to Zara and the price point is incredibly fair as well. This pretty midi slip dress is under $70 and an extra 25% off right now!
This black bow dress is another great find and comes in under $100.
Lulus
Lulus may not be the first online shop that comes to mind when you're trying to think of brands like Zara, but there are quite a few pieces that are well-priced and boast a similar aesthetic.
While Lulus is pretty well-known for their bridesmaid dresses, vacation outfits and trendy fashion, you'll still find a lot of well-tailored, fashion-forward pieces like you would at Zara.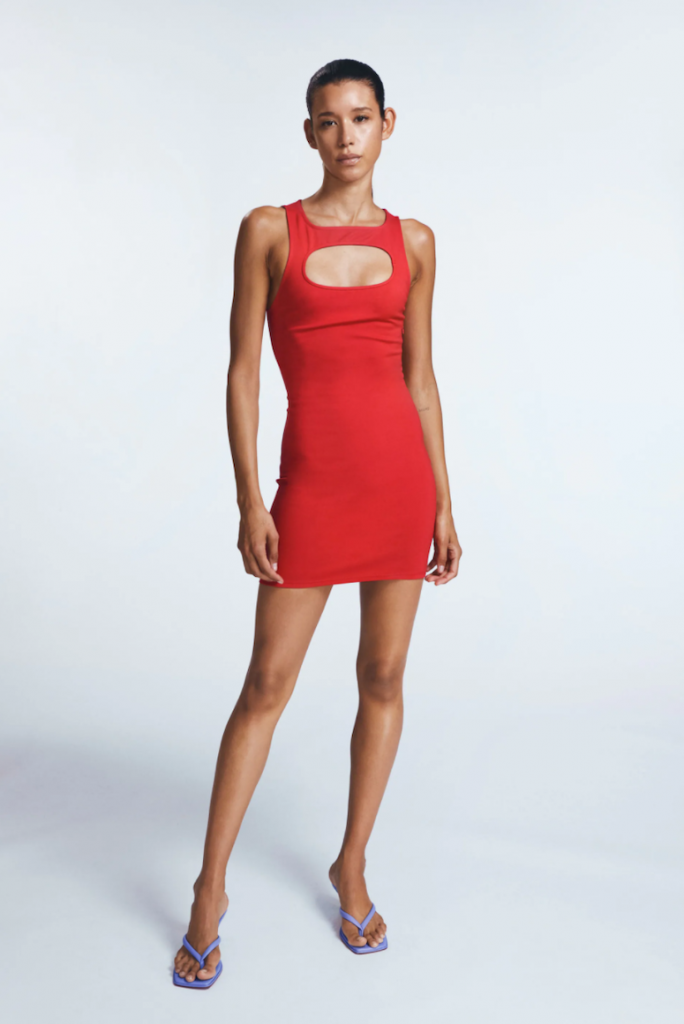 If you love this red bodycon dress from Zara (left) then you'll also love this cutout red dress from Lulus.
---
RELATED: Is Lulus.com Legit? An Honest Review + Try-on Haul
---
& Other Stories
It's no surprise that & Other Stories makes the list of stores like Zara, it's owned by the H&M Group.
& Other Stories is newer to the playing field, having launched in 2013, and has 74 stores across the U.S., Europa and Asia.
If you don't have one nearby you can always shop online.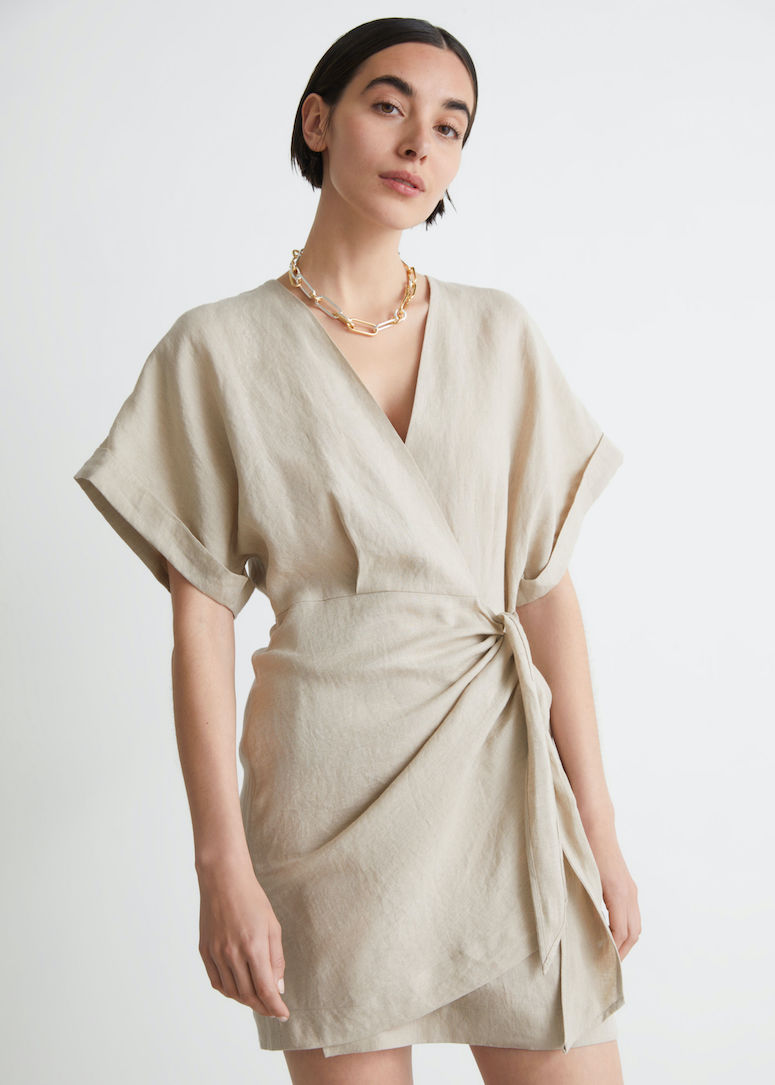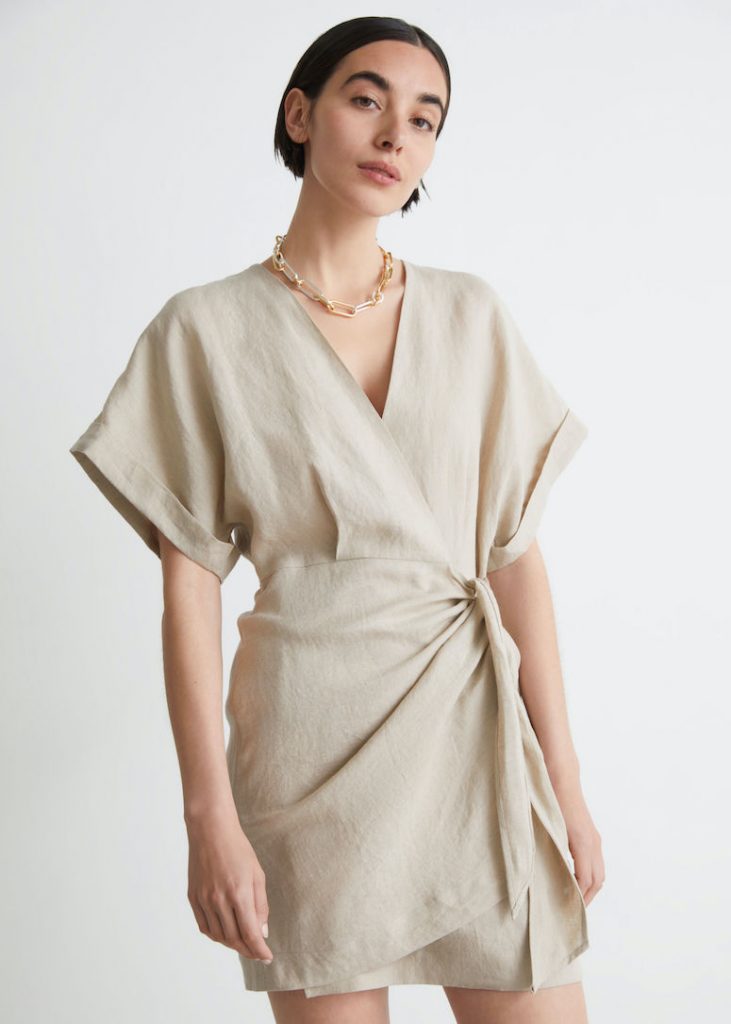 Dresses are a similar price point to Zara, from $59-$149, and you'll find some of the similar, relaxed silhouettes and grown-up looks. This linen wrap dress is right under $100 and perfect for warmer months.
Pixie Market
Chic yet affordable ready-to-wear looks is what you'll find at Pixie Market. Sound familiar? That's because it's similar to Zara!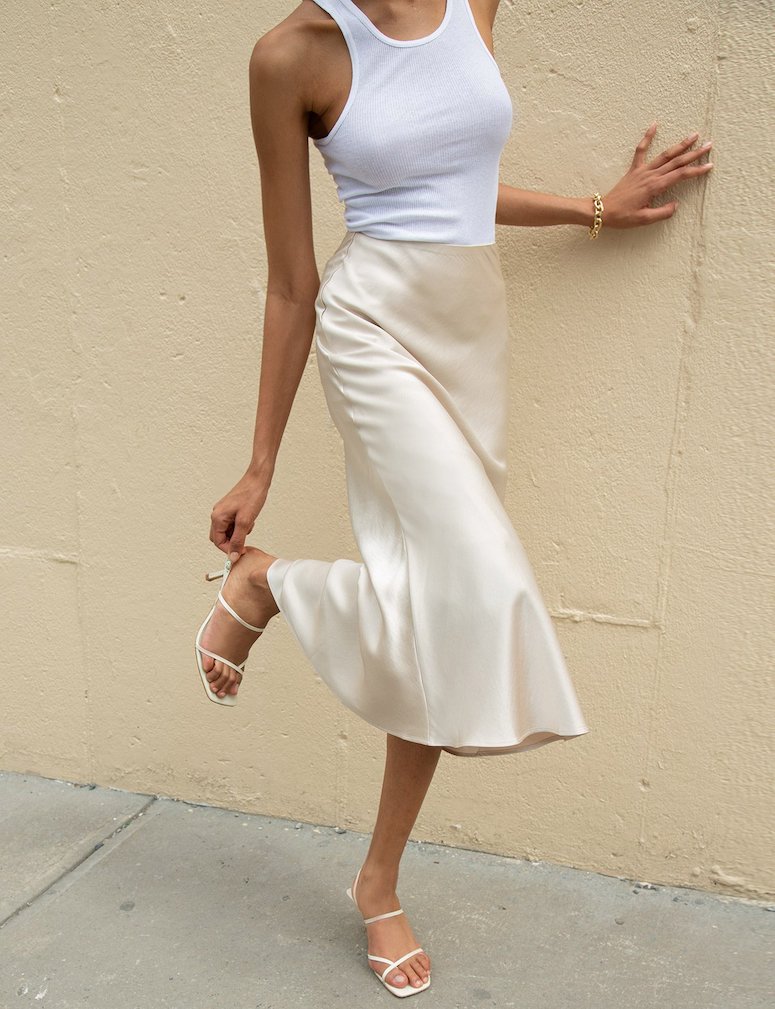 Pricing is pretty on par to Zara as well; this gorgeous satin skirt is $114, and you'll also find plenty of statement-making tops and great tailoring.
I'm currently loving the classic yet modern look of this black linen dress, which is a bestseller and eco-friendly.
Pixie Market was founded in 2006 and their design motto is "the trends you keep". That's easy to see with their modern yet classic pieces that are chic and fashion-forward. Styles are designed in-house alongside other curated brands.
Seezona
At Seezona, you'll find more than 100 emerging designers from 25 countries, which is such a fun way to get introduced to new brands.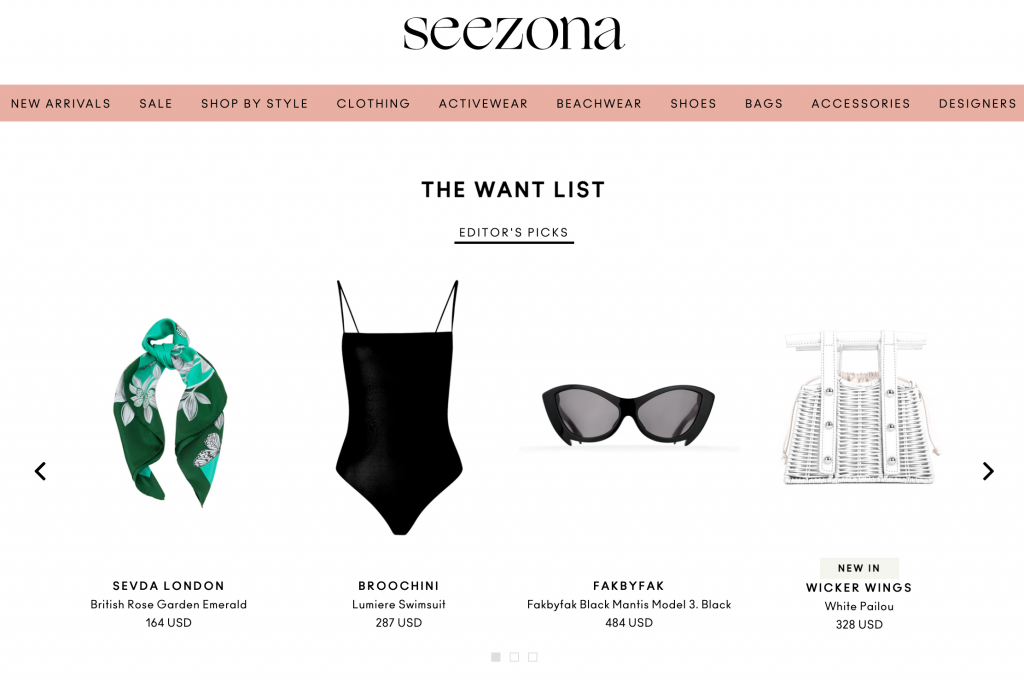 The aesthetic is similar to Zara and you'll find plenty of pieces that are design-forward and focused on excellent craftsmanship.
The Swedish-based online retailer ships internationally and you can browse by designer as well as read some of their interviews on the site. It's definitely a great place to shop if you're looking for unique pieces.
In addition to womenswear, Seezona also carries accessories, handbags, activewear and swim. Some of the pieces are very expensive, upwards of $1,000, while others are under $100 so you'll definitely have to poke around a bit.
Frock NYC
If what you love about Zara is the relaxed, easy aesthetic then you'll love Frock NYC. This small, online retailer started out as a pop-up shop in 2010. Fast-forward to today and you'll find plenty of cute clothing to shop including dresses, tops, bottoms and accessories.
The price points are on par with Zara; you'll find accessories like this cute lasso belt for $68 and beautifully-cut pieces like this cotton gauze dress available for pre-order.
Spend more than $70 on your order to get free shipping.
Aritzia
Canadian-brand Aritzia is another shop similar to Zara. You can shop online (internationally!) or some of its brick-and-mortar retail locations.
The first boutique was opened in 1984 with a goal to "offer beautiful clothes in aspirational spaces with exceptional service".
What's unique about Aritzia, and part of its popularity is that many of its brands are developed in-house. The boutique also carries well-known, established brands like AGOLDE, Citizens of Humanity and Levi's.
Cos
One of the things that Zara does well is sophisticated basics, and for that you'll find plenty at Cos.
Expect plenty of great tailoring, quality fabrics and accessible price points. Cos carries women's, men's and kid's fashion as well as shoes and accessories. Cos is also committed to sustainability having sourced 76% of its materials sustainably in 2020. The goal is to get to 100% soon.
This tiered dress is a bestseller and is made of organic cotton. It's perfect for easy-breezy summer days.
For hot days, try this wide leg jumpsuit, which is made of cooling Tencel fabric. The elastic waistband and back cutout detail make this a classic yet fashion-forward choice.
The Drop by Amazon
The Drop is a fantastic collection of clothing available on Amazon that's curated by top influencers. Each collection is limited so you'll want to sign up for text alerts so you're the first to know whenever a new one drops!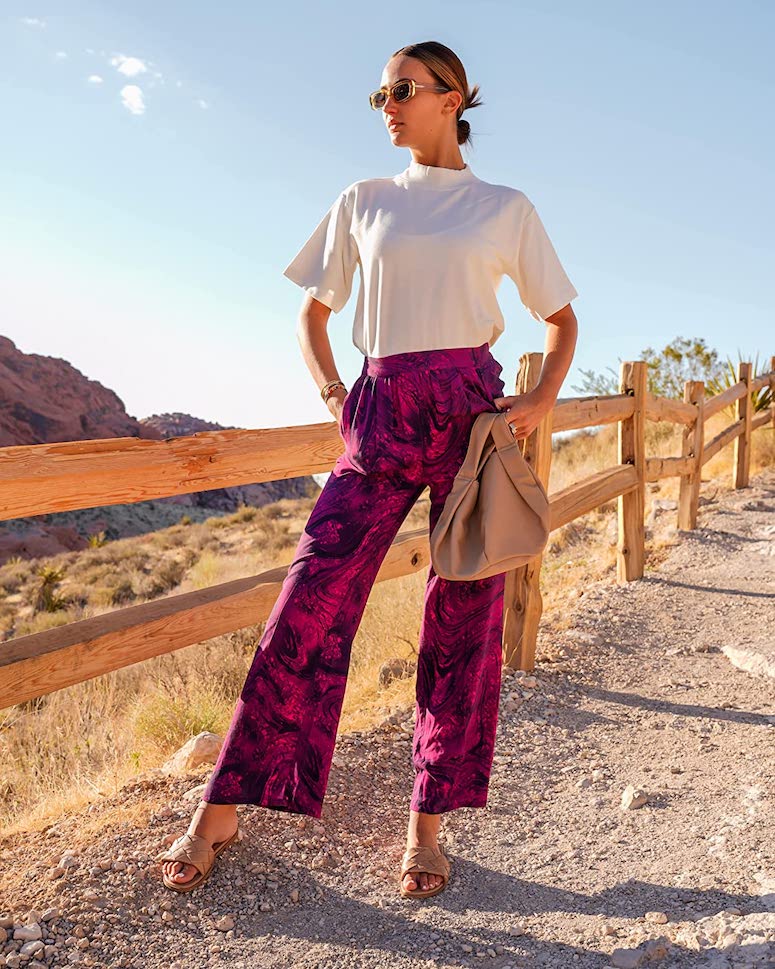 Previous Drop collections have included designs by influencers like @fashionjackson @aimeesong @karinastylediaries (launching soon!) and many more.
Can't wait for a new drop? You can shop Staples by The Drop which features high-quality basics.
---
Are there any other stores like Zara you think should've made this list? Let me know in the comments below!