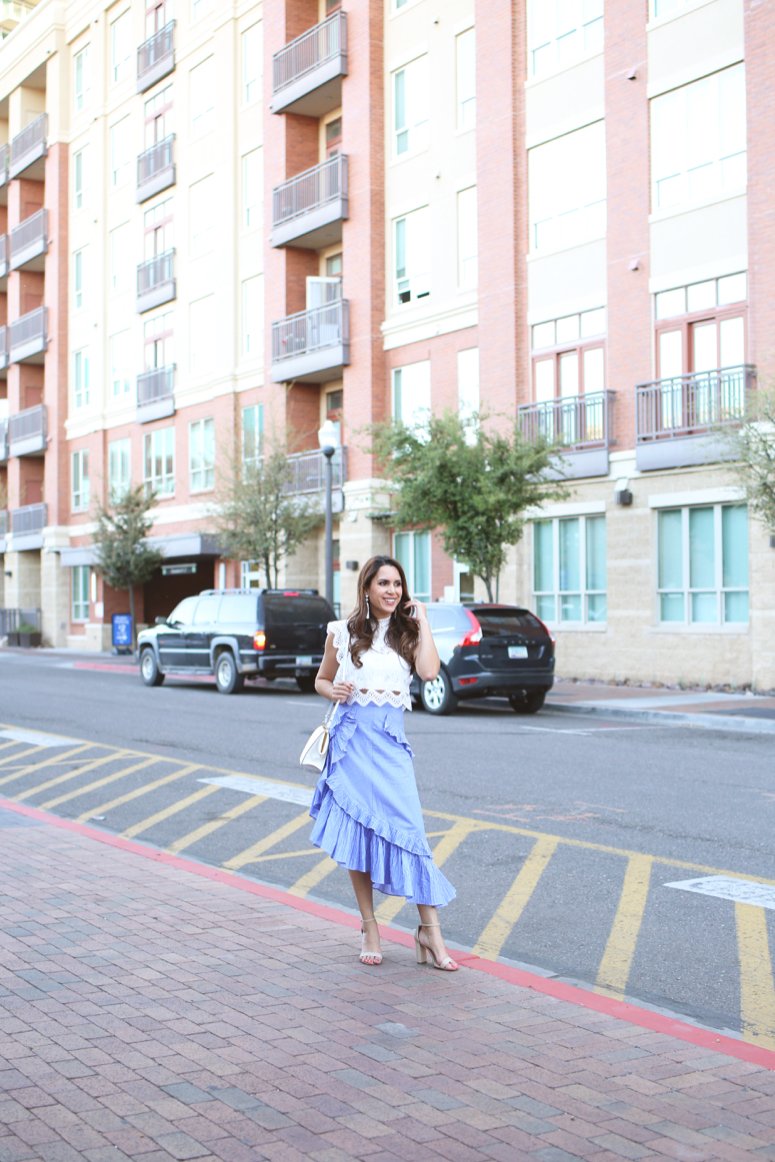 I have had the biggest crush on this blue tiered ruffle skirt from Chicwish for the longest time!
It's one of those pieces I added to my shopping cart and then just kept peeking at and overthinking it. Know what I mean?
This may be a fashion blog where a lot of new outfits are shown, but I do like to be intentional with my purchases.
So I don't buy every little cute thing that comes my way. Especially when it's super cute items like this tiered ruffle skirt!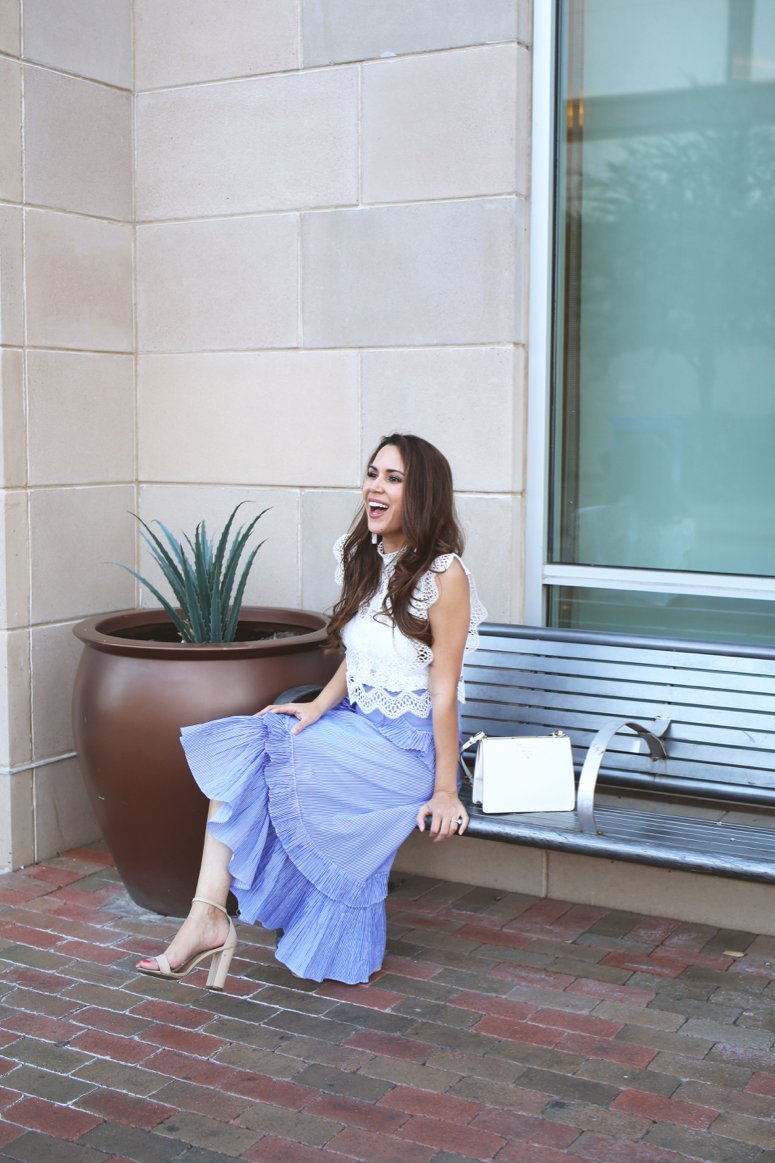 Because, well….
I can't wear it on the daily.
So, I have to have an occasion to wear it for.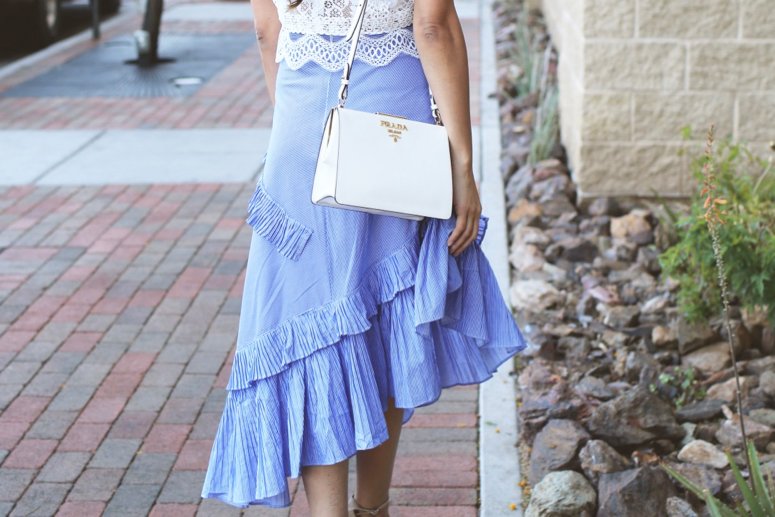 I was thinking this would make a great Mother's Day outfit (we are headed to the Omni Montelucia and I am SOOOOOO excited for their Mother's Day brunch!)
But, I ended up wearing it out for Easter and am so happy I did.
RELATED: The Prettiest Spring Dresses Under $100
The skirt is fun and flirty and I love the feminine feel.
I paired it with this white crop top, but you could wear it with a tucked in top that's white, nude or black would work, too.
RELATED: How to Wear a Crop Top When You Don't Have Abs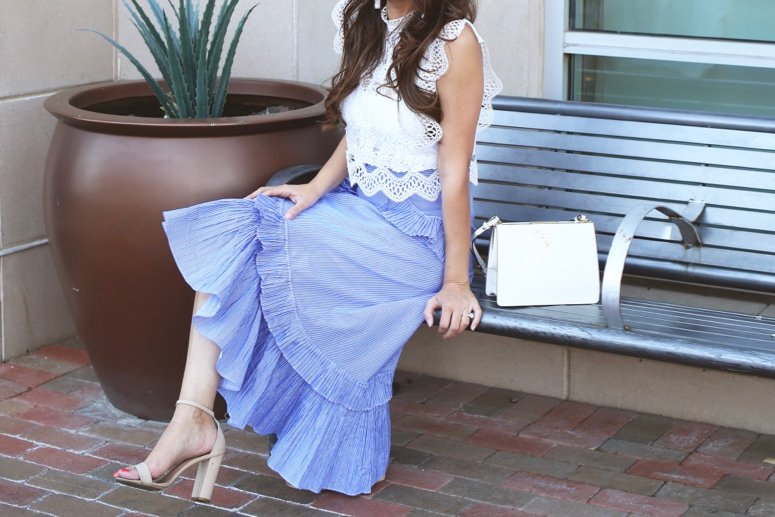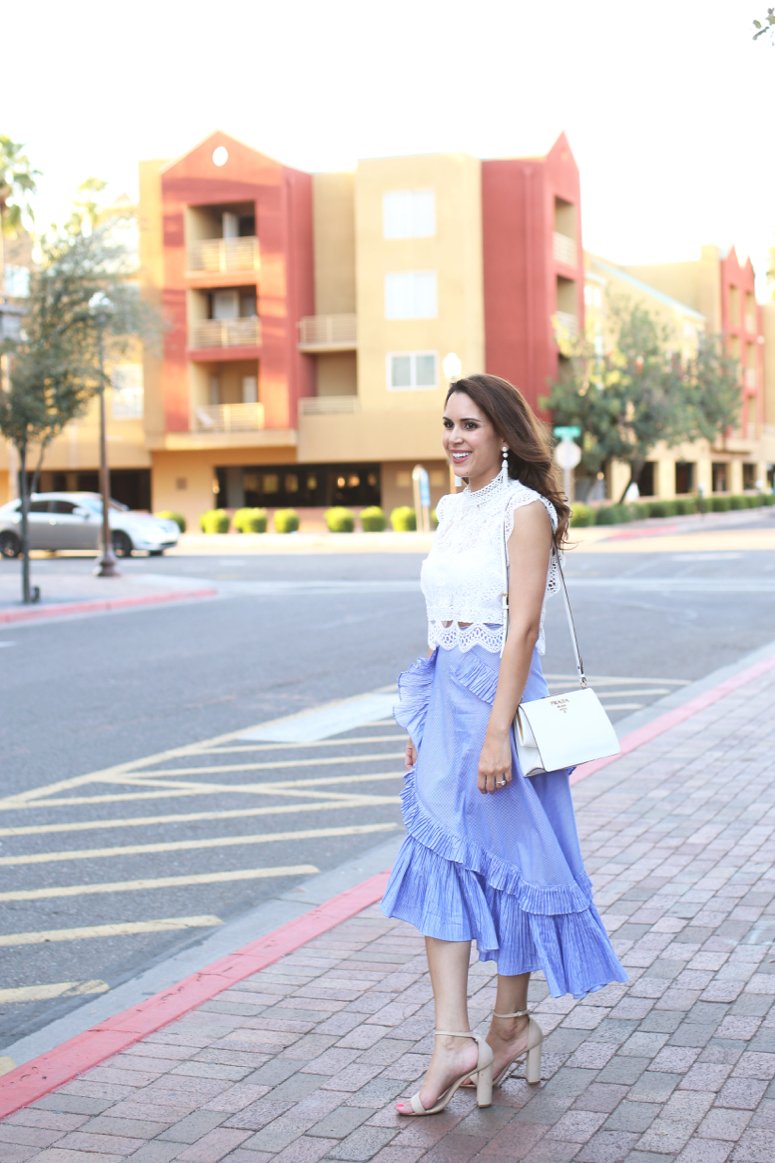 That's my biggest rule when I'm crushing on something new: what's the occasion I'll wear it for? If I can answer that question, then it's a buy!
And, if I can think of a number of occasions I could wear it for, that's a great bonus.
This skirt could easily be worn for a spring wedding or a summer wedding, too. Plus, it's currently on sale under $50!!
---
Are you crushing on anything this spring? What's your rule of thumb for fun fashion purchases? Let me know in the comments below!