My 2023 Nordstrom Anniversary Sale Top Picks
The Nordstrom Anniversary Sale can be wildly overwhelming, which is why I scoured the giant sale list for you to curate the absolute best picks!
I've spent HOURS, combing through the preview catalog online to bring you the absolute BEST items to buy at the 2023 Nordstrom Anniversary Sale.
I hope this helps simplify your shopping!
The Best Boots from the 2023 Nordstrom Anniversary Sale
One of the best things to shop for at the Anniversary Sale are boots.
On my list are this Chelsea boot and these: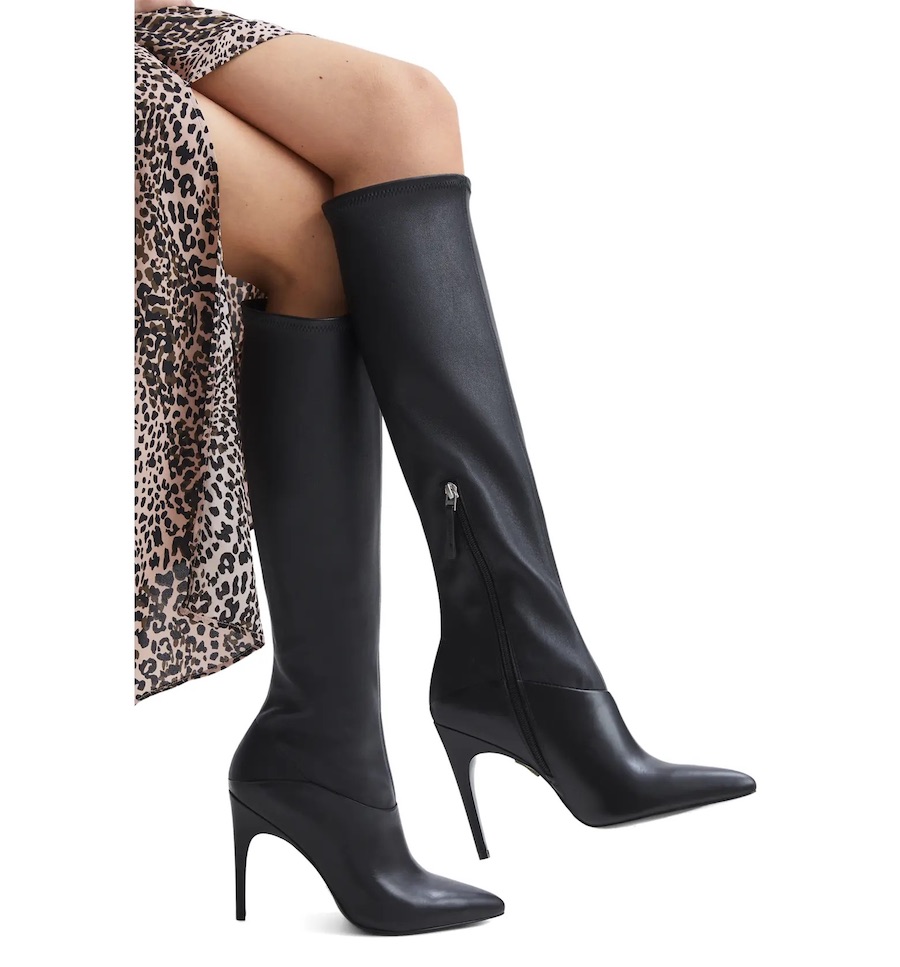 If you need a new knee-high boot, I'm absolutely obsessed with these REISS boots. They come in both black and brown!
The Prettiest Tops and Sweaters
The Best Dresses at the 2023 Nordstrom Anniversary Sale
My top pick:
This stunning open-back dress from REISS. It's SO stunning. And classy. And truly a dress you'd have for years.
One of the most popular from the sale (my prediction):
This belted Steve Madden dress. It's under $60 and comes in 3 colors!
The dress is really versatile and I can see how this would take you through fall and winter. It's one of those dresses you throw on when you're not quite sure what to wear!
Top Athleisure Picks from the 2023 Nsale
You could easily create a small capsule wardrobe of pretty neutrals from this year's athleisure selection. I'm personally eyeing:
The FP shorts (not my first pair, I love how they compress the tummy!)
Best Jeans at the 2023 Nordstrom Anniversary Sale
If you need a new pair of jeans, the Nordstrom Anniversary sale is a great time to stock up!
Why not try one of the newer jean trends? I'm loving this year's flare jeans, there are so many cute styles to choose from.
I'm definitely adding these Frame flare jeans to my shopping cart.
The Best Loungewear
There are sooooo many good loungewear pieces at this year's Nordstrom Anniversary sale, it was hard to narrow it down!
A few all-star favorites I need to point out: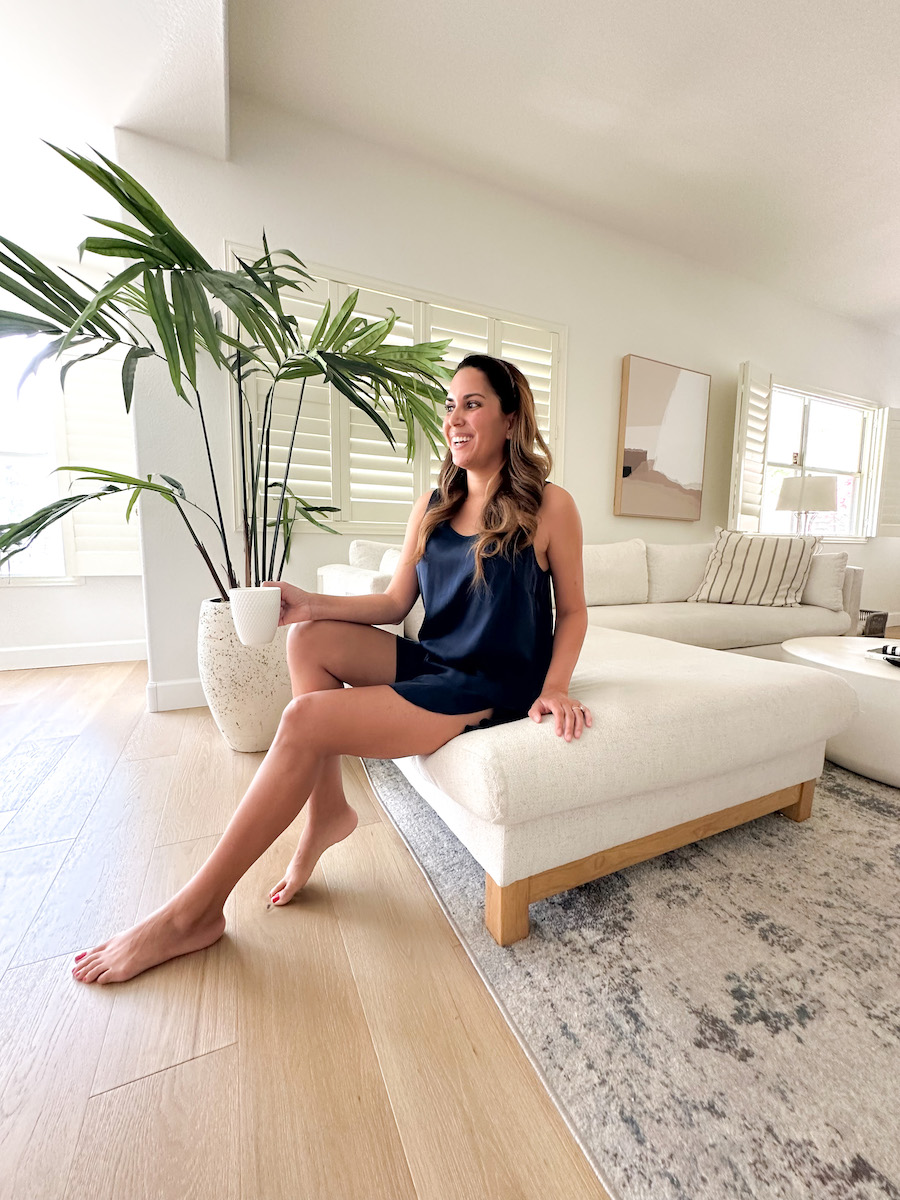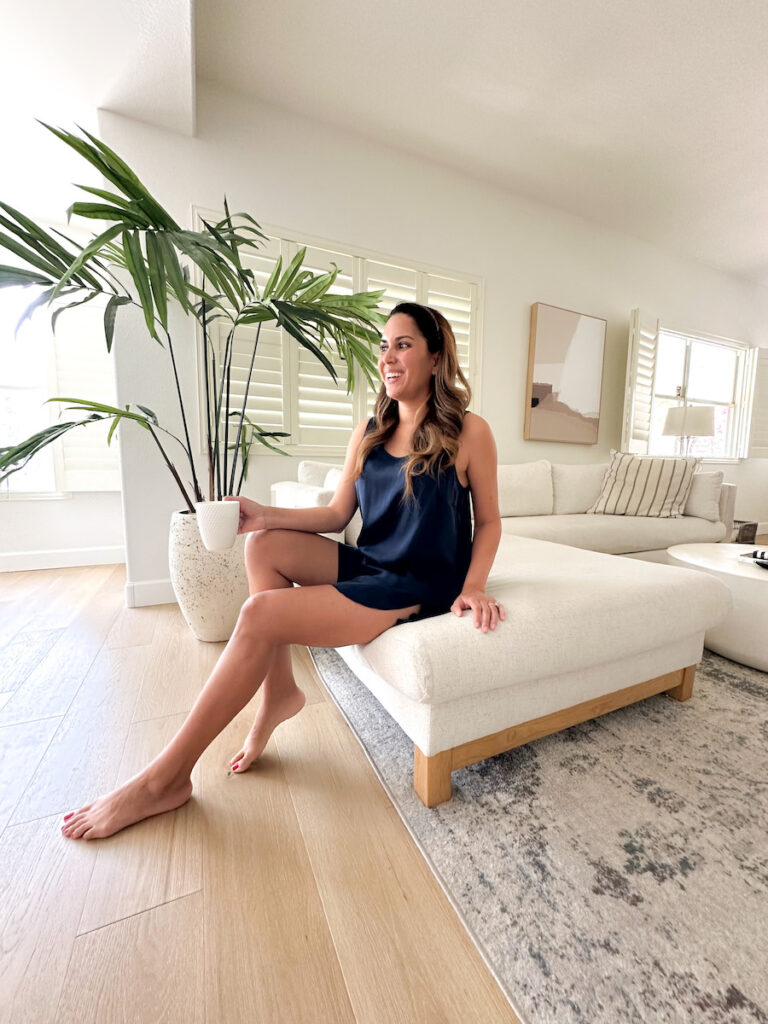 These Lunya silk pajamas are incredible. They are 100% silk and I've been sleeping in mine every night!
I wish I had this gorgeous blush pink color from the sale. There are a few other styles of this set, too, all linked above.
I'm also eyeing this crinkly gauze set, which is a great luxe loungewear look. Perfect for my work-from-home days.
Best Beauty at the Nordstrom Anniversary Sale
When it comes to beauty here are my top tips for navigating the sale:
Take advantage of bulk savings. There are several beauty faves I repurchase (like Supergoop) that has a bulk discount for the sale.
Snag that beauty tool you've always wanted. Grab the Dyson Airwrap if you've always wanted it. Want to try NuFace? This is the time.
Consider stocking up on early holiday gifts. Yes, really! You can never have too many Voluspa candles and they make excellent year-round last-minute gift ideas.
When is the 2023 Nordstrom Anniversary Sale?
The 2023 Nordstrom Anniversary sale kicks off July 11, 2023 for Icon status. It's a tiered rollout from there with public access starting July 17, 2023.
I have everything broken down in this complete guide and 2023 Nordstrom Anniversary Sale preview.
Pro tip: Bookmark this post as things can sell out quickly! Add items to your Wishlist now so you can quickly add to cart when it's your time to shop.
If you're a video gal, then be sure to subscribe to my YouTube channel and check out the top picks in the video below:
Download the Free Printable Shopping List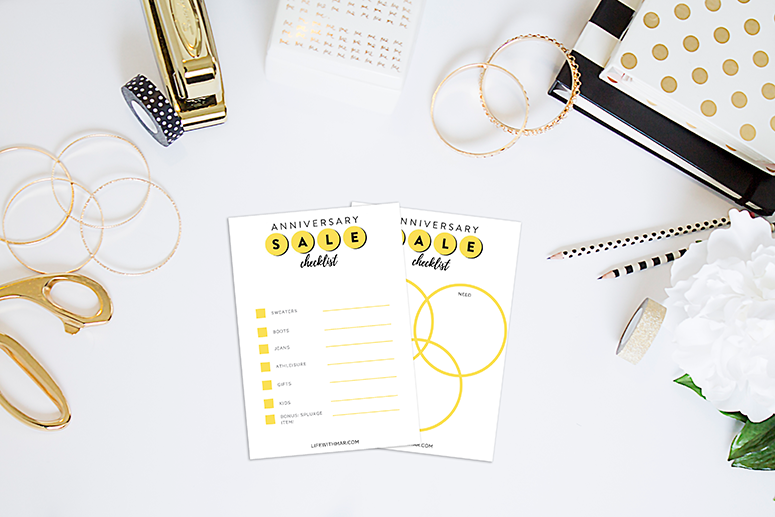 Feeling overwhelmed with it all? Download the free printable shopping list to help you get organized and stay on budget when shopping the Anniversary Sale!